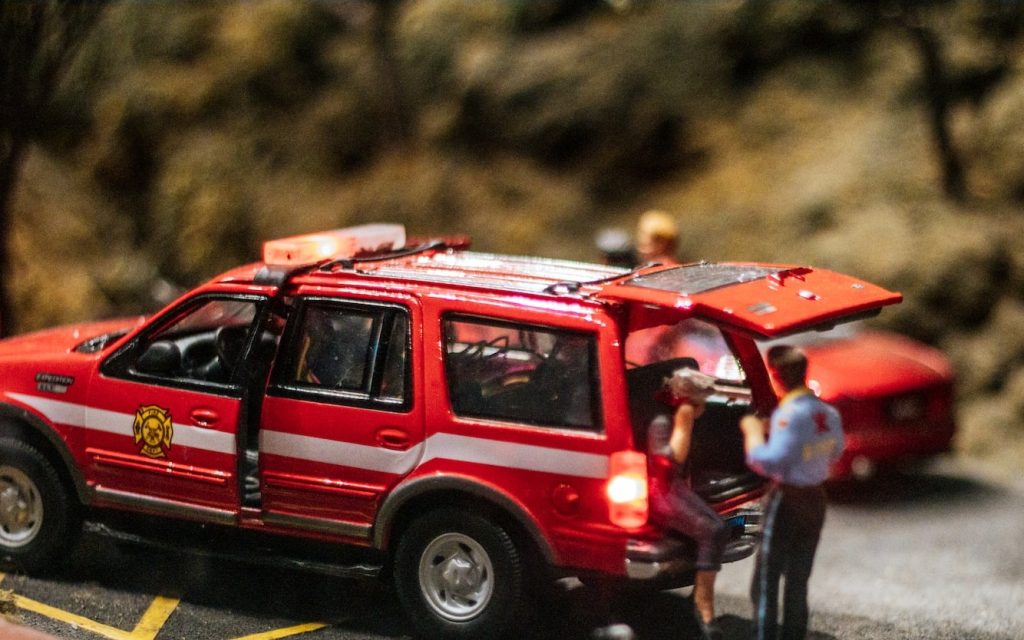 New York City earns the dubious distinction as one of the top U.S. cities with the worst traffic, with studies stating that drivers lose 117 hours to traffic delays annually. Millions of residents, workers, and visitors may crowd Manhattan streets daily, on foot, riding bicycles, and in vehicles. The heavy congestion, coupled with the enormous number of people crammed into comparatively small areas, often results in car accidents.
Auto collisions can produce severe injuries or fatalities, along with property damage. Car accident injury claims are often challenging to handle alone, but Cellino Law's car injury lawyers can help.
Does NYC Have Many Collisions?
To get an accurate idea of how many people experience motor vehicle collisions in NYC, we'll look at statistics from 2022:
| | | | | |
| --- | --- | --- | --- | --- |
| 2022 Collision Data | Total reported collisions | Fatalities | Injuries | Collisions that include injury or fatality |
| Citywide | 92,031 | 238 | 45,834 | 34,517 |
| Manhattan | 16,826 | 36 | 7,420 | 6,020 |
These accidents didn't only injure motorists, but they also involved car passengers, cyclists, and pedestrians:
| | | | | |
| --- | --- | --- | --- | --- |
| # of Injuries | Motorists | Passengers | Cyclists | Pedestrians |
| Citywide | 19,676 | 14,208 | 4,133 | 7,817 |
| Manhattan | 2,482 | 1,936 | 1,393 | 1,609 |
More than one-third of the motor vehicle accidents reported to the NYPD in 2022 harmed people. Thousands of accident victims incurred expenses related to their car injuries. If you find yourself in a similar position, contact Cellino Law to see how our experienced legal team can help you obtain the compensation you deserve.
What Should You Do After a Car Accident?
There are several steps to take after a car accident to protect your health and potential personal injury claim:
Render reasonable assistance
Preserve evidence by taking photos and videos at the accident scene
Accept or seek a medical assessment and treatment
Seek counsel from a car injury lawyer
There are also several things you shouldn't do; don't:
Admit any degree of fault
Speak to insurance company representatives or sign paperwork without your attorney's input
Post on social media
Discontinue recommended medical treatments
Your Cellino Law legal team will explain the reasons behind these dos and don'ts. We may also make case-specific recommendations.
Why Are Manhattan Car Accident Claims Sometimes Complicated?
Car accidents can leave those injured facing medical treatments and time away from work. Cellino Law understands that you need to focus on recovering, not trying to navigate the often challenging and confusing legal and financial aspects of your accident. Your claim may include these or other complications.
PIP Insurance
New York is a no-fault state, meaning that laws require drivers to purchase at least $50,000 of personal injury protection insurance. This policy pays for specific damages after car accidents, regardless of who is at fault for causing them.
However, that amount may not cover all eligible accident-related expenses for some injured victims, and PIP policies don't pay non-economic damages. You may qualify to pursue a personal injury claim if you have over $50,000 in economic damages or cross the serious injury threshold.
Fault
Although drivers should have no-fault insurance, an investigation still determines fault. Many people may share the blame for causing your accident, and each guilty party receives an assigned percentage of the fault. While this allows you to seek damages from these parties, your degree of fault reduces the amount of compensation you can obtain. Your car injury lawyer will ensure that your assigned degree of fault is fair.
New York's pure comparative fault statute allows you to collect damages from all liable parties, no matter how guilty you are. The more parties are involved, the more complicated these claims can become.
Statute of Limitations
If you don't file your personal injury claim before its deadline, you'll likely lose the right to seek compensation. You generally have three years to file a personal injury claim in NY. However, the filing deadline for some cases is shorter:
Government agency: If a city, state, or federal government entity is responsible for causing your car injury, you must file a Notice of Claim within 90 days.
Wrongful death: When a loved one dies as a result of an auto collision, eligible survivors must file suit within two years.
Investigating and building a car accident claim properly takes time. Contact Cellino Law as soon as possible after your accident to ensure we can file your claim before the applicable deadline.
Reluctant Insurance Companies
Insurance companies are notorious for attempting to pay injured accident victims as little compensation as possible. These companies may deny valid claims, make minimal settlement offers, and try to discredit you.
The average person isn't well-versed with applicable laws and insurance company tactics, but your Cellino Law personal injury attorney is. People with car injury lawyers typically obtain significantly more compensation than those without.
How Can You Overcome These Challenges?
Hiring a competent car injury lawyer gives you peace of mind, knowing that you don't need to worry about legal concepts, determining fault, or negotiating with insurance companies. Your Cellino Law legal team can handle everything for you. We will:
Provide information and offer legal advice
Complete and submit all paperwork
Investigate your accident thoroughly, gathering evidence to support your claim
Arrange for accident reconstruction, specialist examination, and expert witness testimony if needed
Serve as your spokesperson with insurance company representatives
Negotiate a favorable settlement offer or take your case to trial
Our job is to protect your interests. We will hold all liable parties accountable for your injuries and fight to obtain maximum compensation for your damages.
What Damages Can You Receive After a NY Car Accident?
Every accident is unique, affecting victims in different ways. You may qualify to seek compensation for multiple damages. Your attorney will assess your claim during your free case evaluation and tell you what to expect.
Economic Damages
Motor vehicle collisions typically incur many kinds of expenses. Economic damages reimburse you for eligible accident-related costs, such as:
Medical treatments, hospital stays, medications, and therapy
Lost wages
Replacement services
Property damage
You'll need to keep your invoices and receipts for all expenses. Your attorney will use them when requesting reimbursement on your behalf.
Non-Economic Damages
Car accident injuries aren't always tangible. They can cause life-altering consequences, and you deserve compensation. Qualifying conditions include:
Permanent disfigurement or disability
Inconvenience
Diminished quality of life
Loss of enjoyment
Many eligible conditions are challenging to prove, and insurance companies often fight paying non-economic damages to victims. Your Cellino Law legal team has the resources to gather the evidence we need to seek the highest possible compensation.
Punitive Damages
In rare cases, you may receive punitive damages. The guilty party must have exhibited willful or wanton negligence in causing your accident. Courts award punitive damages to injured victims to punish the defendant for their behavior. Ask your car injury lawyer if your case qualifies.
How Can a Cellino Law Car Injury Lawyer Help?
Our focus is personal injury law, and we'll use our knowledge and experience to fight for your right to compensation. Cellino Law firms have served injured New Yorkers for over 60 years, winning more than $2 billion in settlements for our satisfied clients. You don't have to be a NY resident; if your accident happened here, we can assist you.
To learn more about how our car injury lawyers can help you, contact Cellino Law 24/7 to request your free case review. Call us today at (800) 555-5555, use live chat, or submit our online contact form.
Thank you for your help in settling the case of my father's accident. I could always count on you to answer my questions honestly and in terms I could understand. If all lawyers at Cellino Law are like you, I understand why they are an A-1 law firm.

Bedner

We'd like to thank you for all the assistance and time you spent on our case. Your professionalism and honesty will always be appreciated. The staff was always courteous and we were always impressed with your accountability. Your passion and dedication will never be forgotten, nor will you.

Sarah

Choosing the right attorney to represent you after an accident can make all the difference. This is no cliche. I recently experienced these words to live by first hand. After a tractor trailer rear ended me at high speed in 2017 I retained Allan Silverstein to handle my case. I quickly realized that bringing a lawsuit rapidly snowballs into a mountain of details that can make or break your results. Documents, case histories, doctor visits, bills, and lots of phone calls all need to be accurately kept track of if a successful outcome it to be attained. To complicate matters I reside in New York and the incident took place in New Jersey. Luckily, Allan was licensed in multiple states. I was fortunate to find Allan to handle this matter from the New York area. Armed with an accurate account of the facts Allan went to work on the difficult job of negotiating with the defending insurance company as well as my no fault carrier in order to obtain the best possible outcome for my set of circumstances. In a lawsuit communication is key and and events can be of a timely nature. Allan never failed to return my calls - usually the same day! He fought skillfully and respectfully to get me the best possible settlement. He is easy to deal with and a likeable down to earth guy. He always listened with compassion and respect to my issues. He guided me with objective understanding as well as a realistic analysis of the merits of my case. When we finally settled Allan got me a fair agreement beyond my expectations and negotiated with my doctors to make sure all my bills were paid. It was a great experience having Allan represent me. Quality work in any aspect of life is hard to find. Quality is what I got with Allan Silverstein. I highly recommend him if you find yourself in need of a personal injury attorney.

Theodore

Cellino Law and more specifically my attorney, Gregory V. Pajak, Managing Attorney, and as a whole the Cellino Law Firm and its organization. This is by far one of the most professional law firms and attorney I have ever engaged with and retained in my 35 years. The level of professionalism goes beyond words, the care and constant engagement with me as the client was touching. I was never ever just treated as simply a CASE with potentially a significant dollar number attached to my file. I was engaged regularly, Tracey (Ass't) and Greg always made sure to remain constant, as well as consistent in overseeing that my case was handled properly and that it did matter in many ways - ensuring that the end result(s) would be fair and reasonable to my case/injury. The regular follow-up calls were very satisfying, knowing that you're involved in your case matters significantly AND always. One of my main items to recognize Cellino Law and Gregory is that whenever I called, I was able to get through to speak directly to my Lawyer and he would answer any if not all of my questions in a very professional and genuinely caring manner. I always felt cared for and protected legally and more importantly, I was made feel as a human being that was being cared for and always keeping me abreast of all matters connected to the case. There was never a point I felt let down, on the contrary -the level of service was "STELLAR". Greg is the consummate professional, a 'role model', if you will, for what other attorneys should strive to become when dealing with their clients.

Anthony

Joe and I just wanted to send you this note thanking you for the professional way you handled our lawsuit. Your kindness was extremely appreciated in a very difficult time. When we found out the people that caused the accident had no insurance, we thought our chances of receiving any settlement was nonexistent. Once we met with you and released you were able to help us our minds were put at ease. Your aggressive manner of handling the case exceeded our expectations. Please feel free to use us as a reference. Thank you so much and best wishes,

Danielle and Joe

Thank you for your efforts on my behalf. I am very pleased (and surprised) at the amount of the settlement. We will use the funds to help pay down the debt on the truck we had to purchase after ours was totaled. Thank you again.

Linda