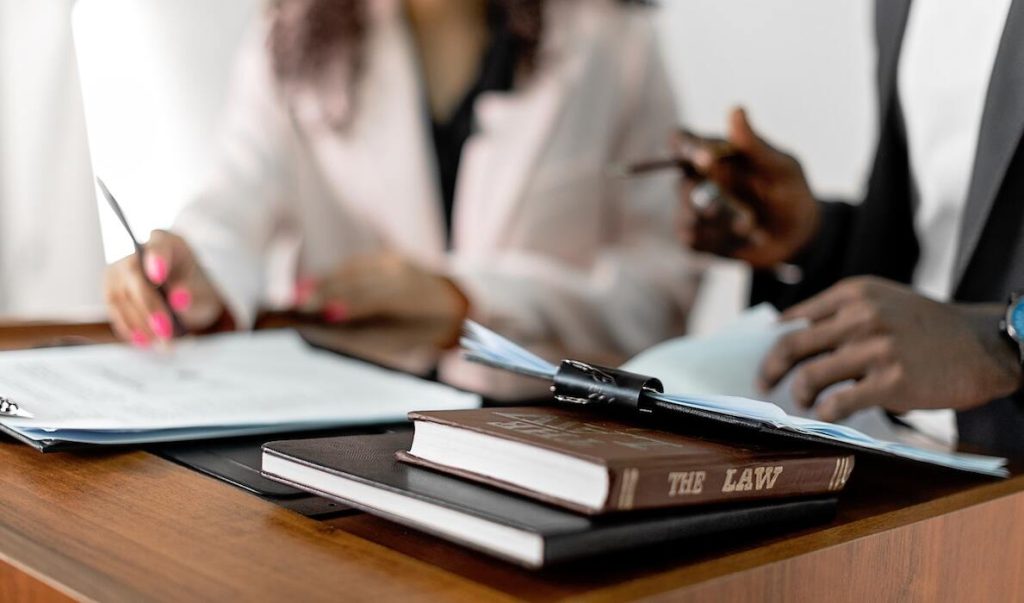 The Big Apple has countless positive attributes. Traffic congestion isn't one of them. The sheer density of cars, cyclists and people leads to thousands of injuries and numerous fatalities every year. In 2021, 15,481 motorists, 738 cyclists and 2,257 pedestrians were injured in NYC traffic accidents, and 137 people died. There were also 18 fatalities in boating accidents, according to a recreational boating report. Manhattan fared better than all other boroughs except Staten Island, which was not much consolation for those involved. If you sustained injuries in a traffic accident, an accident lawyer could help you pursue the compensation you deserve.
Car Crash Risk in Seaport, NY
Seaport is a densely inhabited New York City district with 77,788 residents per square mile. Its history and cultural attractions draw millions of visitors every year. The district's bustling tourist industry and dense population ensure Seaport experiences heavy traffic, with large numbers unfamiliar with the area.
Car crashes in the area may arise from multiple contributing factors, making it challenging to prove fault. When visitors, cyclists or pedestrians are involved, your claim's complexity may increase significantly. Working with a Cellino Law car accident lawyer may improve your chances of a favorable outcome.
Traffic Accident Attorney Services
After a car crash, you might feel overwhelmed and uncertain. Even minor accidents can cause significant stress. Insurance companies don't help the situation. When you talk to representatives, they may pressure you to respond to questions in a way that shifts the burden of responsibility to you. They might also offer you a lump-sum settlement, hoping you accept an insufficient amount to receive payment quickly.
Insurance companies don't exist to protect you, even though insurance is a legal requirement, and you pay them to mitigate the financial costs of an accident. These companies exist to make money. Therefore, they use whatever means they can to reduce their obligations.
Furthermore, if your case qualifies for a legal claim and you choose to pursue a personal injury lawsuit, the defense attorneys will also do their best to make a case that places the blame on you. An accident attorney protects your rights and handles all aspects of your claim.
Protecting Your Rights
The tactics insurance companies and defense attorneys use can infringe upon your rights, even if they act within legal boundaries. Our lawyers fiercely protect client rights every step of the way. We feel strongly that accident victims should understand that they are not without legal protection.
During an initial consultation, we inform you of your legal rights, regardless of whether you hire us. If you work with us, we've got your back throughout the process, handling each element of your case to ensure you have the representation you deserve.
Handling Your Claim
If you work with a Seaport, NY, accident lawyer, you can focus on recovering and getting your life back while your attorney manages your claim. Your legal team provides the following support:
Handling communications: We communicate with insurance companies and attorneys, so you don't have to. We understand how the other side works and won't inadvertently say something they can use to reduce or deny your claim.
Collecting evidence: Your team gathers the necessary evidence to support your claim. We may enlist an accident reconstructionist and visit the scene to take photographs and request videos from nearby cameras. We will also talk to witnesses and obtain the police report.
Evaluating your losses: You may have a stack of hospital bills and missed days at work, which are easy enough to calculate. However, when you file a claim, you can pursue additional damages, such as future medical expenses, reduced earning potential and mental anguish. Your accident lawyer will evaluate all losses, calculating total damages.
Negotiating with the other side: The insurance company and defense won't simply accept fault and pay the entire settlement. Reaching an agreement usually requires skilled and sometimes lengthy negotiations. Our lawyers have the necessary experience to handle negotiations deftly.
Most insurance and personal injury claims settle before landing in the courtroom. However, if the other side refuses to accept a fair settlement, you may need to pursue your claim using legal proceedings. Should the need arise, your attorney will represent you in court, fighting for your right to just compensation.
Relevant New York Laws
State laws significantly impact whether you can file a legal claim and the outcomes of your case if you do. The legal landscape is complex, and having a professional on your side can make navigating it easier. Even if you work with an attorney, it helps to understand the laws that come into play after a Seaport, NY, car crash.
Car Insurance Requirements
As a no-fault car insurance state, residents must have personal injury protection. The state requires you to file a claim with your provider first, and your insurer pays for damages regardless of fault.
The minimum coverage limit is $50,000 per person for all occupants in your vehicle injured in an accident you were involved in. Your policy also pays for pedestrians injured after your car strikes them. PIP insurance covers medical expenses, a percentage of lost wages and certain related costs.
The law sets parameters for filing a personal injury lawsuit. You can file a legal claim if your economic damages exceed your policy's limits or if you sustain serious injury. The state's insurance law defines a serious injury as:
Fatal injuries
Fractures
Significant disfigurement
Dismemberment
Permanent limitation or loss of body function, organ, member or system
Temporary injury resulting in 90 days or more incapacitation in the 180 days immediately following the accident
The state also allows you to pursue a lawsuit if you sustain non-economic damages, such as pain and suffering.
Comparative Fault Rule
If you are partially liable in a Seaport, NY, car accident, you can still pursue compensation for your losses. New York follows a pure comparative fault rule, which determines how much of the settlement amount you can recover. Once the damage amount is settled, you receive a portion of the award based on your degree of fault.
For example, if your damages equal $100,000, and your percentage of fault is 30%, the court reduces your settlement by 30%, leaving you with $70,000. Fortunately, this state does not set a fault bar for recovery like many others. You have a right to pursue compensation and recover damages even if you are more than 50% at fault.
While there is a significant benefit to New York's comparative fault rule, working with a Cellino Law accident lawyer provides you with a solid case that may increase the likelihood of receiving a fair percentage of the settlement.
Statute of Limitations
The statute of limitations is a legal deadline for filing court proceedings. Different types of cases have different time limits. New York's statute of limitations for car accident personal injury lawsuits is three years from the accident. You must submit your intent to file within this timeframe or lose your right to pursue a legal claim.
Accident Lawyer in Seaport, NY
When you need an accident lawyer after sustaining injuries in a Seaport, NY, crash, you can count on Cellino Law to fight for just compensation. We understand the challenges of filing an insurance or legal claim. You don't need to navigate it alone. We provide a risk-free initial consultation to ensure you understand your rights and know your options. Get in touch with us today for your free personal injury consultation.
Cellino Law is an amazing firm with a great team. I worked with Greg Pajak and his assistant, Tracey Falconer. I cannot express enough how dedicated they are. The personal attention I received was excellent; they were always available to help with questions and concerns and put me at ease in the unknown territory I found myself in. I highly recommend them to anyone needing representation. A huge thank you to them for all they accomplished for me!

Liane

I am writing to let you know what an outstanding job George Gridelli did for me in my personal injury lawsuit. His professionalism and expertise were evident at our first metting and he and his paralegal Diane D'Andrea took care of me as if I was a friend and not merely a client. They both went above and beyond for me in so many ways that it would be too numerous to list and I am grateful to have had such an exemplary team represent me. When working with George and watching him in court he personified to me what a lawyer is supposed to be - an honest, extremely compentent man who helped guide me through the legal system. I could not have obtained better representation anywhere else at any price. To me that says a lot abut you and your firm's integrity. Thank you again for representing me and for having such stellar individuals working for you! I will continue to recommend your firm.

Carol

I am writing this letter to say how much I appreciate your services pertaining to my case. Your injury attorney took a hands-on approach and left me fully informed at all times as to where my case was going as well as how much ground we had to cover; leaving the final decisions in my hands but making sure that I knew all of the risks involved in the choices. I have dealt with a few law firms in my life on various different cases and this is the first time that I never had to call and/or track down my lawyer… because of this, I have and will continue to recommend Cellino Law to my friends and associates.

Denise

I really just wanted to say thank you so much for taking my case, answering all my questions, and mostly for being very patient with me. I feel that without you and Roza I would not have been able to get anything at all. I hope to never need a lawyer again, but if I do I will definitely want you both working for me. Again thank your for you hard work, time and patience.

Veola

I just want to let you know that I did receive my settlement check. More importantly, I want to thank you again for all you did for both me and my family. I could not be more pleased with my experience at Cellino Law. From the moment I first spoke with you I felt comfortable - you took a sincere interest in my case, clearly explained the process and effected a quick settlement. From this day forward, when someone asks if I can recommend a good lawyer I will, without hesitation, say "Cellino Law". Thanks again.

Walter

We want to send a big "Thank you" from the both of us. We know you both fought for us and did a great job with our case. You did it in a timely manner and we appreciate it.

Kerrijo & Jerry