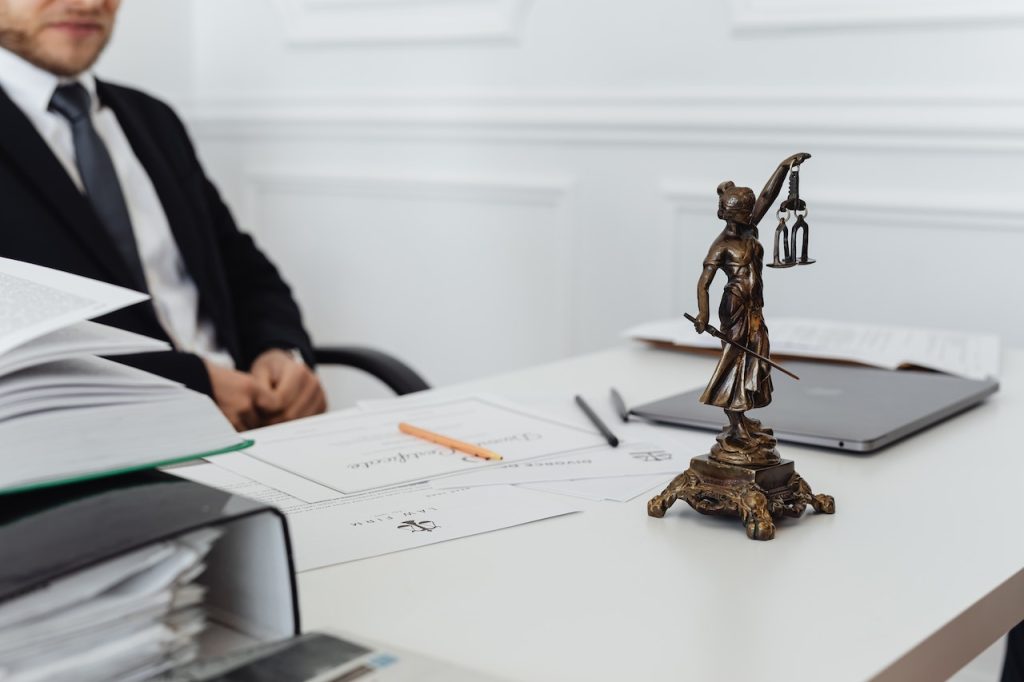 New York City is inundated with traffic. Though a significant portion of the Big Apple's estimated 8.5 million residents choose alternative transportation, approximately 2 million own cars. Furthermore, when you consider that the city hosted 66.6 million tourists in 2019, it becomes clear that car crashes between vehicles, motorists and cyclists, and motorists and pedestrians are a significant issue.
SoHo Manhattan is one of NYC's central hubs, where tourists and residents often intersect. Sometimes those intersections occur on the roadways, leading to accidents that result in severe injuries. If you sustained injuries in an auto accident in SoHo, you might benefit from the services of a car crash attorney.
What To Do After a Car Accident
Having an accident in a city with as many vehicles and people on the road as Manhattan and the rest of NYC can be a stressful and frightening experience. In 2022, 1,906 traffic accidents resulted in injuries, and 24 led to fatalities. The sheer volume of traffic in a relatively small area increases potential hazards after the initial accident. Your first priority is safety.
Make sure to shift into park and turn off your car, then determine whether you or your passengers sustained serious injuries. If there are none, move an operable vehicle to a safe location, such as the shoulder, median or adjacent parking area. When there are serious injuries, call 911. After seeing to everyone's immediate safety in your vehicle, you should:
Check on others involved in the accident, calling 911 if anyone has injuries.
Exchange information, including contact information and driver's license numbers, vehicle and license plate information, and insurance information.
Inform your insurer that there has been an accident.
Contact a car crash attorney in SoHo Manhattan.
New York law requires you to contact the police and submit a police report when there are injuries or property damage worth more than $1,000.
How To Protect Yourself After a Traffic Accident
After an accident, you need to take appropriate steps to protect your rights and health.
Don't Admit Fault
All too often, we see clients who run into challenges procuring a fair settlement because they apologize or admit fault after their accidents. Even if you feel responsible for the crash or you are sorry for another person's inconvenience or injury, it is critical that you refrain from apologizing or admitting responsibility.
Insurance companies notoriously seek reasons to reduce or deny claims. When you apologize or admit fault, you give the other party's insurer justification for withholding a fair settlement for your injuries. Additionally, no matter what you think is the accident's cause, you may not have a clear picture of all contributing factors.
Seek Medical Attention
If you sustained severe injuries on the scene, you likely received care from emergency services personnel. However, you want to follow up with a healthcare provider, even if you were not transported to the hospital.
Whether you think you have injuries that warrant medical attention, having a doctor check you over is essential. Should emergency personnel offer to evaluate you at the scene, accept the offer. Regardless of onsite medical care, visit an urgent care facility or make an appointment as soon as possible with your practitioner.
Seeking medical attention protects you in two ways. First, some injuries aren't immediately noticeable, but if you don't get treatment for them right away, you increase the risk of doing further damage. Second, visiting the doctor provides evidence linking the accident to your injuries, a necessary step in pursuing compensation.
Work With a Car Crash Attorney
Whether dealing with the insurance company or filing a legal claim, a SoHo Manhattan attorney with experience handling traffic accident claims protects your rights and helps you obtain a fair settlement. Before you attempt negotiations with the insurance company or accept a settlement offer, talk to a Cellino Law legal professional.
Our attorneys offer a free personal injury consultation. Our priority is to ensure you understand your rights and know your options for proceeding. We assess your case to determine its merits, providing you with choices for obtaining the best possible outcomes. If you choose to hire us, we offer the following services:
Gather evidence of fault: We know what to look for when proving liability. Our team gathers the necessary evidence, often visiting the crash site, working with an accident reconstructionist, and talking to witnesses.
Collect evidence of injuries: Hospitals and healthcare facilities in NYC are often overwhelmed with patient caseloads. Obtaining medical reports isn't always easy. We have the resources to persist until we have the reports in hand. We also talk to medical professionals who testify to your injuries' long-term implications.
Calculate the damages: Determining your losses requires more than adding up your medical bills and lost wages. Our car crash lawyers evaluate long-term financial impacts from ongoing medical issues, lost wages or changes in work capacity. They also assess non-economic damages like pain and suffering.
Communicate with the other side: Talking to insurance companies or defense attorneys is more than a hassle or inconvenience. It can also be detrimental to your case. Our SoHo Manhattan car crash attorneys know how to communicate with the other side to preserve the integrity of your case and protect your rights.
Negotiate a settlement: It is unlikely that the other side will agree to the terms of a settlement. Negotiating is a science and art; our lawyers are skilled at it. They understand how to justify the damages and maneuver the other side's arguments.
Representation in court: The vast majority of personal injury cases settle outside of the courtroom. Both sides are usually invested in closing a claim early. However, if the other side refuses to accept a fair settlement, you need the support of car crash attorneys with experience in the courtroom. Your lawyer will not hesitate to take your case to trial if the situation warrants it.
If you sustained injuries in a SoHo Manhattan traffic accident, hiring an experienced attorney ensures your rights and interests are protected.
What To Know About New York Law
New York implements laws establishing parameters on who can file a personal injury lawsuit, when they can file, and how long they have to do so. Furthermore, the state is a no-fault car insurance state, meaning residents must have personal injury protection with a minimum of $50,000 in coverage. Though your PIP insurance is your first recourse, you can take further action for your damages if you sustain serious injuries (legally defined) and your damages exceed your policy limits or include non-economic damages.
You should be aware that the state follows a pure comparative fault rule. Though the law doesn't bar you from pursuing compensation if you are partially at fault, you won't be fully compensated for the totality of your losses. Instead, you can recover an amount proportionate to the other party's degree of fault.
Where To Get Help From a Car Crash Attorney
Traffic accidents are stressful and sometimes traumatic. It can be difficult to know where to turn for help. Cellino Law's car crash attorneys are here for you. If you sustained injuries in a SoHo Manhattan accident, time is of the essence. You have three years from the accident to file a legal claim. Let us help you determine your options. Contact us today for a free personal injury consultation.
Cellino Law is an amazing firm with a great team. I worked with Greg Pajak and his assistant, Tracey Falconer. I cannot express enough how dedicated they are. The personal attention I received was excellent; they were always available to help with questions and concerns and put me at ease in the unknown territory I found myself in. I highly recommend them to anyone needing representation. A huge thank you to them for all they accomplished for me!

Liane

Thank you for all your help. It has been a long journey. At last, the light at the end of the tunnel. Also, thank Tom for the help and work he put in.

Ron

I just want to let you know that I did receive my settlement check. More importantly, I want to thank you again for all you did for both me and my family. I could not be more pleased with my experience at Cellino Law. From the moment I first spoke with you I felt comfortable - you took a sincere interest in my case, clearly explained the process and effected a quick settlement. From this day forward, when someone asks if I can recommend a good lawyer I will, without hesitation, say "Cellino Law". Thanks again.

Walter

Thank you for your efforts on my behalf. I am very pleased (and surprised) at the amount of the settlement. We will use the funds to help pay down the debt on the truck we had to purchase after ours was totaled. Thank you again.

Linda

Joe and I just wanted to send you this note thanking you for the professional way you handled our lawsuit. Your kindness was extremely appreciated in a very difficult time. When we found out the people that caused the accident had no insurance, we thought our chances of receiving any settlement was nonexistent. Once we met with you and released you were able to help us our minds were put at ease. Your aggressive manner of handling the case exceeded our expectations. Please feel free to use us as a reference. Thank you so much and best wishes,

Danielle and Joe

Now that reality has set in, I want to thank you for all your work and assistance in obtaining my settlement for the pelvic mesh. This money will make my life so much easier in the future. Medicare just isn't sufficient. I know that I will have enough to live on. I truly appreciate of your efforts. Thank you!

Loraine