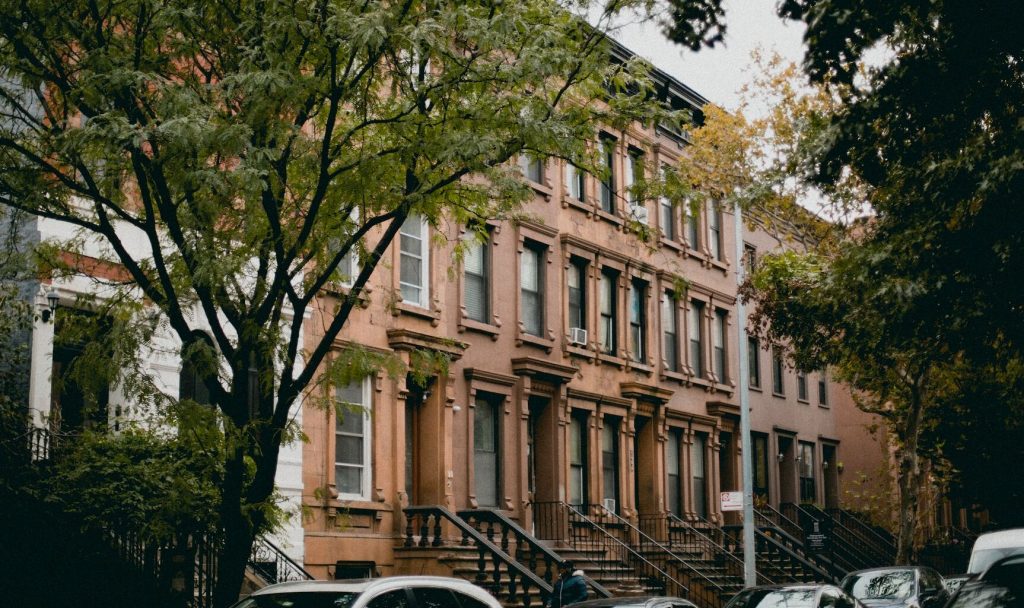 Harlem's rich culture and unique attractions bring many visitors to the neighborhood daily. Although small in geographical size, Harlem is also home to over 200,000 residents. With so many people packed into a small area, car crashes are common.
Car accidents in Harlem don't only harm drivers and passengers; they can also injure or kill pedestrians and cyclists. A car crash often leaves lives devastated and victims not knowing where to turn for help. Cellino Law provides assistance to injured New Yorkers daily.
What Kinds of Injuries Are Common in Car Crashes?
Every collision is different, and the types and severity of injuries can vary widely. Common injuries include:
Soft tissue damage
Scrapes, cuts, and bruises
Head, neck, back, and chest injuries
Broken bones
Pedestrians and cyclists aren't adequately protected if a car hits them, and their injuries are usually more severe. Depending on the pedestrian's height, cars typically initially hit the victim's legs or hips. Secondary wounds come from the victim's head hitting the hood of the car and being thrown onto the pavement.
Car crash victims can face staggering expenses and suffering. Personal injury protection insurance pays some of these expenses, but it may not cover everything. A Harlem Manhattan car crash lawyer from Cellino Law can help you get the compensation you deserve.
What Compensation Is Available?
Injured car crash victims may qualify to seek three kinds of damages in New York. When you call Cellino Law for your free case review, we can tell you what damages you're eligible to seek and how much compensation you may receive.
Economic Damages
Car crash victims have many expenses directly caused by their resulting injuries and property damage. Economic damages reimburse for things like:
Medical: treatments, hospital stays, medications, rehabilitation, and necessary medical equipment
Lost wages: pay that's lost during recovery
Replacement services: costs of hiring caregivers or people to perform tasks you're unable to do due to your injuries
Property damage: repair or replacement costs for your vehicle (if applicable) and belongings damaged in the crash
Keep your invoices and receipts for all accident-related expenses. Your car crash lawyer will use them to ensure that you receive appropriate reimbursement. If you experience severe injuries and need long-term medical treatments and an extended period away from work, you can request compensation for these future losses as well.
Non-Economic Damages
Car crashes can cause more than physical injuries. Victims may carry lingering effects, and non-economic damages attempt to compensate. Eligible conditions include:
PTSD, anxiety, and depression
Pain and suffering
Losing the ability to enjoy life fully
Disfigurement
Disability
The amount of non-economic compensation you may receive relates to how severely these issues impact your life.
Punitive Damages
Injured victims may receive punitive damages when guilty parties exhibit malicious or remarkably reckless behavior resulting in a car crash. Few cases qualify.
Why Do You Need a Car Crash Lawyer?
You can handle your insurance claim alone. However, insurance companies are notorious for not offering reasonable compensation to injured car accident victims. People without legal representation typically receive much less than those who hire an attorney.
You need to focus your time and energy on recovering from your injuries. Besides ensuring that you receive fair compensation, your Cellino Law legal team will also handle many other necessary tasks related to your accident claim. We will:
Offer information and legal options
File your insurance claim and other required paperwork
Handle all communications with insurance companies
Investigate your accident
Negotiate a fair settlement offer or take your case to court
Whether you're a driver, passenger, pedestrian, or cyclist, an experienced car crash lawyer will fight to protect your rights. Cellino Law only handles personal injury cases, so our team understands the laws governing them. Car crash claims can have complications that you may be unable to manage without assistance.
What Do Harlem Manhattan Car Crash Statistics Show?
In February 2023, 459 people sustained injuries, and two died in car accidents in Manhattan. 283 of those people were inside motor vehicles, while the remaining 178 were cyclists and pedestrians. The most common contributing factors to these accidents were:
Driver inattention or distraction
Following too closely
Failure to yield the right of way
Improper passing or lane usage
Passing too closely
All of these actions fall under driver error. Many collisions are likely due to drivers becoming frustrated with congested streets and slow traffic. Sadly, most of these crashes were probably avoidable. Regardless of the reasons behind these accidents, the victims are left to pick up the pieces of their lives and deserve compensation.
What Is Driver Error?
Driver error describes a wide variety of mistaken behaviors drivers commit while behind the wheel of a moving car. Some form of driver error causes the majority of car crashes. In addition to the errors already mentioned, others include:
Speeding
Driving while under the influence of alcohol or drugs
Failing to follow traffic laws and signals
Making incorrect assumptions
Driver error is negligent behavior, which is the basis for most personal injury cases. An experienced car crash lawyer from Cellino Law can help injured victims with their claims.
What Is Negligence?
Legally, negligence is failing to take reasonable care to prevent harming others. When a person gets behind the wheel of a car, they have a duty of care to exercise safe driving practices. To establish negligence in a car crash case, you must prove that:
The responsible driver owed you a duty of care
The driver failed to provide that duty of care
The failure caused a crash
You sustained injuries or other damages in the crash
Proving a person's negligence is sometimes challenging. You'll need to investigate the accident and gather evidence. Let Cellino Law do that for you.
What If You're Partially Responsible for the Collision?
New York accident cases use pure comparative negligence rules when more than one party is at fault for causing a car crash. Victims can seek compensation even if they are 99% to blame for causing an accident using these rules. However, all responsible parties are also liable to pay a portion of the damages.
The higher your assigned degree of fault, the more damages you must pay and the less you can receive. Suppose you're 20% at fault for causing a collision. You're liable to pay 20% of the damages, but you can seek compensation for the remaining 80%.
While this probably sounds complicated, your Cellino Law team will work to prove that your degree of fault is minimal.
Do You Need a Car Crash Lawyer Near Harlem, NY?
If you sustain injuries in an accident, you'll need a car crash lawyer who can get results. Cellino Law has won more than $2 billion for our clients, proving that we can get the job done. We have over 60 years of experience with car crash cases similar to yours. We also have the resources and power of a large firm that we will use to your benefit.
You'll get personal attention from your legal team, beginning with your free case review. You won't have any out-of-pocket expenses if you choose to hire Cellino Law; you won't pay us until we win. You can reach us 24/7 by using our contact form or calling (800) 555-5555.
I want to thank your law firm for settling my lawsuit where others failed. You treated me with the utmost respect and care, because of your law firm the dream of owning my own home finally came true. For the first time in a long time, we're living out our dream home. Thank you a million times over. Thank you for making my dream come true.

Marcy

Thank you for your help in settling the case of my father's accident. I could always count on you to answer my questions honestly and in terms I could understand. If all lawyers at Cellino Law are like you, I understand why they are an A-1 law firm.

Bedner

Thank you for all your help. It has been a long journey. At last, the light at the end of the tunnel. Also, thank Tom for the help and work he put in.

Ron

I really just wanted to say thank you so much for taking my case, answering all my questions, and mostly for being very patient with me. I feel that without you and Roza I would not have been able to get anything at all. I hope to never need a lawyer again, but if I do I will definitely want you both working for me. Again thank your for you hard work, time and patience.

Veola

Choosing the right attorney to represent you after an accident can make all the difference. This is no cliche. I recently experienced these words to live by first hand. After a tractor trailer rear ended me at high speed in 2017 I retained Allan Silverstein to handle my case. I quickly realized that bringing a lawsuit rapidly snowballs into a mountain of details that can make or break your results. Documents, case histories, doctor visits, bills, and lots of phone calls all need to be accurately kept track of if a successful outcome it to be attained. To complicate matters I reside in New York and the incident took place in New Jersey. Luckily, Allan was licensed in multiple states. I was fortunate to find Allan to handle this matter from the New York area. Armed with an accurate account of the facts Allan went to work on the difficult job of negotiating with the defending insurance company as well as my no fault carrier in order to obtain the best possible outcome for my set of circumstances. In a lawsuit communication is key and and events can be of a timely nature. Allan never failed to return my calls - usually the same day! He fought skillfully and respectfully to get me the best possible settlement. He is easy to deal with and a likeable down to earth guy. He always listened with compassion and respect to my issues. He guided me with objective understanding as well as a realistic analysis of the merits of my case. When we finally settled Allan got me a fair agreement beyond my expectations and negotiated with my doctors to make sure all my bills were paid. It was a great experience having Allan represent me. Quality work in any aspect of life is hard to find. Quality is what I got with Allan Silverstein. I highly recommend him if you find yourself in need of a personal injury attorney.

Theodore

I highly recommend Cellino Law to anyone involved in a car crash. I worked with Michael Lovecchio, and had a wonderful experience given the circumstances. He was very attentive, and got the best possible outcome I could have wanted.

Susan