CAR CRASH? CALL CELLINO
If you or a loved one have suffered a personal injury, you'll need a skilled personal injury attorney by your side. At Cellino Law, our injury attorneys have decades of hard-fought experience to help ensure you receive the compensation you're entitled to after an accident.
AVAILABLE 24/7
NO UPFRONT FEES
FREE CASE EVALUATION
NO FEES UNLESS WE WIN!
HEMPSTEAD, NY PERSONAL INJURY ATTORNEYS
PERSONAL INJURIES
ACCIDENT CASES
HEMPSTEAD, NY
PERSONAL INJURY LAWYER
Being involved in any type of accident due to the negligence of another individual will leave you with feelings of confusion and hurt. In many instances, you are unsure of what steps to take as well as being concerned about your overall financial well-being and health. Our Hempstead, NY personal injury lawyers are here to help you through the entire process. Throughout the years, we have represented countless clients in personal injury cases with absolute knowledge and professionalism.
We have worked with countless insurance companies and know precisely how to handle them to ensure you get the maximum amount of compensation with no harassment from them. If you were recently injured due to somebody's negligence, call our Hempstead, NY injury firm 800-555-5555 today. An individual from our professional legal team will sit down with you and decide upon the best course of action for you. The following is a basic outline allowing you to understand the exact steps that should be followed after a personal injury accident.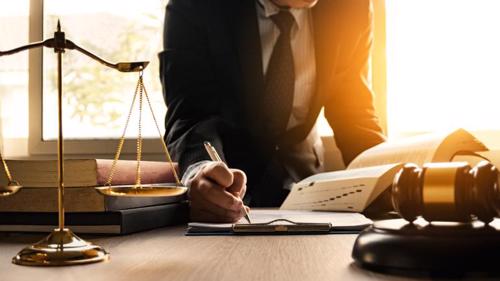 Determining Fault In New York Injury Claims
In 1975, New York became one of the few states known as a comparative negligence state. This term simply denotes that if an individual has been injured due to the negligence of another individual or party due in part to their own fault, they are still eligible to some degree of compensation for their damages. A judge or jury will determine the specific percentage of fault that will be attributed to each party and then subtracted from the amount of compensation that is awarded.
The responsibility falls on behalf of the defendant to place the claim as well as proving comparative negligence for it to be relevant to the case.
It is important to understand that if you were injured in a vehicle accident in the Hempstead area, your compensation options could be limited. New York is a no-fault insurance state, which means if you are injured in a car accident, reimbursement is through the insurance company regardless of whose fault it is. There is a condition to this that states if your case should meet the severe injury threshold, which includes severe disfigurement or injury, the permanent limitation of bodily organs or full disability for 90 days an individual has the ability to file a liability claim towards the driver who is considered a fault.
Time Threshold For Filing A Personal Injury Claim
The statute of limitations is placed on how long individuals can take legal action in the court, this is usually determined by the type of case. In a situation of personal injury cases throughout the state of New York, an individual will have three years from the time of injury to file a claim and be seen by the court. If an individual is late in filing their claim regardless of the reason, the court will not hear their case under any circumstances.
This is the typical scenario for just about every personal injury case, however, there are some exceptions. One of the main exceptions comes in the form of medical malpractice cases, which are often delayed due to specific injuries.
Filing a claim against a New York municipality comes with these stipulations:
An individual has 90 days following the specific injury to file against the county in which the accident happened in the state.
An individual will have an additional 90 days to file claims against the state of New York if they have been unable to come up with a final compensation number, usually in the case of medical malpractice.
The victim will have 90 days to file a formal claim towards the city in New York in addition to a year to file a lawsuit.
Compensation Available In A Personal Injury Claim
Victims of personal injury accidents are awarded damages in an effort to help them regain their lives prior to the events of the accident. The goal of these damages or to help the victim by placing them in a similar state of financial means before the accident. Some of these damages may include:
Economic Damages
Economic damages can include but are not limited to:
Property Damages
The loss of future earnings that are due to a disability
Medical Bills
Lost wages due to work and ability
Non-Economic
These types of damages are usually related to pain and suffering due to any injuries as a result of the accident. Most likely including:
Mental Anguish
Loss of consortium
Emotional Distress
Punitive Damages
Punitive damages are those penalties that are put in place in an effort to restrict the individual from creating a similar offense. In many instances, punitive damages will be placed on an impaired driver or one who habitually speeds.
Why You Need a Lawyer For An Injury Claim
A personal injury case can be difficult and complex if you do not have a personal injury lawyer to help you every step of the way. In some cases, after the events of an accident, you may feel perfectly fine, but it is still noted to hire a personal injury lawyer. These reasons include:
Case Preparation
Many people tend to forget that an insurance company is a business simply looking to make the largest profit possible. Your attorney is going to fight the insurance company every step of the way to ensure you receive the compensation you need. They will diligently prepare your case based upon the evidence that has been presented thus far. Additionally, they will further investigate all aspects of the accident and file the claim against the defendant.
Negotiations
Many times throughout these cases, there will be multiple negotiations between yourself and the other party. Your lawyer will work directly with the other party in an effort to provide you the compensation needed.
Trial Preparation
If your case is one that goes to trial, your lawyer will be there to represent you throughout the case. Our lawyers are fully experienced and knowledgeable in the trial experience and or cleverly represent you in a court of law.
How Much Does A Personal Injury Lawyer Cost?
Many people who have been involved in an accident are wary of visiting a lawyer due to the expected costs that will be involved. However, this is usually the furthest fact from the truth. The vast majority of lawyers who work personal injury claims work on a contingency basis. Meaning that an individual does not have to place any upfront money for representation. Any fees will be deducted when the case has been won. With this in mind, there is absolutely no reason why you should not hire a personal injury lawyer as soon as possible.
Will I Need To Appear In Court For An Injury Claim?
Many personal injury cases ever go to trial, with the vast majority settling out of court. If your case is one that is rather complex and your testimony is essential, you may need to visit court, this is typically not the case.
Call A Hempstead, NY Personal Injury Lawyer Today
If you are in the need of a personal injury lawyer in the Hempstead area, contact us today. There is absolutely no charge for a consultation, we will use this time to give you advice on how to proceed with your case regardless of whether you hire us or not. It is important that you work quickly to ensure everything is done in a timely manner. By trying to do everything on your own, you may end up harming your case or potentially losing valuable compensation. Call us today at 800-555-5555.
CHOOSE US FOR YOUR PERSONAL INJURY CASE
AVAILABLE 24/7
NO UPFRONT FEES
FREE CASE EVALUATION
NO FEES UNLESS WE WIN!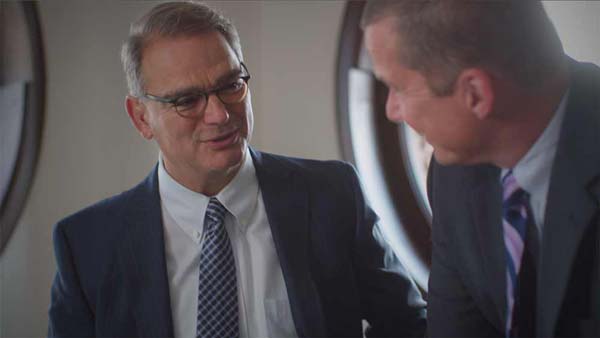 LOCAL RESOURCES