When a family that resides in New York experiences the loss of a loved one, they are likely not considering the possibility of filing any type of lawsuit. However, if it can be determined that the death of the loved one was due to the negligence of another person, it is certainly a good choice to proceed with such a lawsuit. To find closure in this type of situation, it is inevitable that pursuing a wrongful death court case is the only way to go after the negligent party. This process allows compensation to be available for the family who is dealing with this tragedy.
The Hempstead wrongful death lawyers at Cellino Law are here for you if a loved one has recently passed under these circumstances. We are well aware of how stressful the process can be and our attorneys are ready to help you through it. We know that we must act quickly because there are deadlines that must be adhered to when filing wrongful death lawsuits which tend to be shorter than any other type of lawsuit in the industry. Our personal injury attorneys in Hempstead are aware of this and can expedite the filing of this lawsuit so that it is expedited for their clients.
What Qualifies As A Wrongful Death In New York?
When a party or individual makes choices that are reckless or negligent, and lead to the death of another person, this is the basis for a wrongful death lawsuit. This can happen as a result of a truck or car accident, a medical malpractice situation, a construction accident, and it can certainly occur as a result of neglect or abuse in a nursing home.
The decedent's estate will have a representative that has the power to file this type of lawsuit against those who have potentially caused their death.
The intention of this claim is to recover the damages for the heirs of that person. People that may be eligible to recover damages in this type of case could be:
The parents of a minor
The offspring of the decedent
The significant other or spouse of that person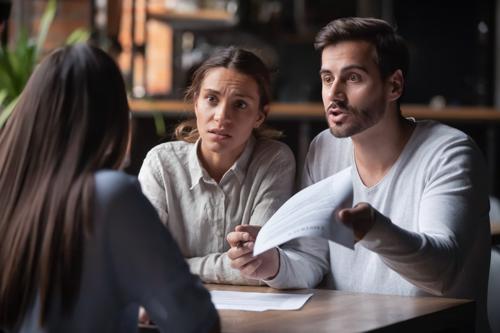 How To Prove Wrongful Death Claims
In order to prove a wrongful death lawsuit in Hempstead, NY, it must absolutely be established that the death of the loved one was untimely due to the reckless or negligent behavior and decisions of the responsible party. It is this reckless behavior, must be proven to be the actual cause of what has happened either directly or to show indirectly that it led to the person's death.
When defining reckless behavior, it's actually referential of a conscious decision or desire to hurt others. When discussing negligent behavior, this represents how an individual acted in a manner that failed to address the situation that caused the same result.
There are a couple of things that you must prove to build this type of case. Cellino Law is able to help people prove the following:
A Duty Is Owed By The Responsible Individual Or Party
Every person must act in a responsible way, or at the very least, they have a duty to do so. The consequences of the decisions that they make are owned by that individual. To keep people safe, the responsible party must legally prevent themselves from making actions or doing acts, that can harm others.
The Legal Duty Of The Accused Was Breached By The Defendant
There must be enough evidence to show that the defendant had failed to act in a reasonable or prudent manner and that the actions that they took were not only careless and reckless but were negligent and this must be shown in order to prove that a wrongful death has occurred.
Who Can File A Wrongful Death Case In Hempstead?
In the state of New York, a wrongful death claim can only be authorized by the decedent's representative of their estate. This representative could be the administrator or the executor of that estate. They need to have been appointed by the County Surrogate's Court. If there does happen to be a will, the executor is typically named and given that responsibility. If the executor is not in the will, an administrator will be named by a judge from the Surrogate's Court.
In New York, wrongful death lawsuits can be filed by family members who include:
Parents
Children who are adopted or biological
Spouses
Blood relatives who happen to be dependent upon the decedent
What Damages Can Be Recovered With A Wrongful Death Claim?
After a loved one has died, there is really no way to eliminate the grief through a monetary venue. The economic impact of the death, and the financial earnings, are taken into account, or consideration by, the state of New York. When dealing with wrongful death lawsuits, the awarded damages will be into categories. The first is linked to the suffering of the victim before they died. A forensic pathologist is often brought in to provide an extensive analysis. The victim's family must hear the details of how their loved one had suffered which can be difficult for these individuals but it is important for getting properly compensated.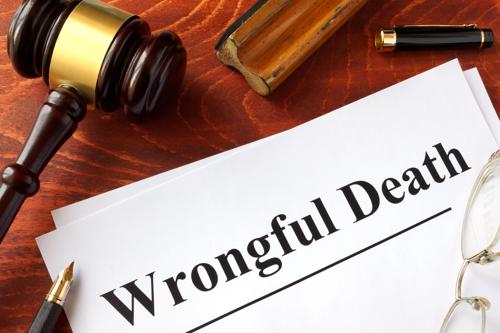 The second type of damages relates to what is called the potential earnings of the victim, which is the money that they may have contributed to individuals or family members if they had not died so prematurely. This is considered a loss of finances, and when looking at financial records, they can easily determine how much this amount would be. There are several different types of damages that can be filed including:
The absence of guidance for surviving children if the parent has died
A reduced value in the assets or inheritance provided by the deceased
Lost wages or unearned wages which the defendant will no longer provide
Healthcare policies, childcare, and other services that were once provided by the decedent
The cost of the funeral, burial, or the cremation of the victim
The cost of medical care which was required because of the accident
Once these two primary factors are considered, calculations for economic damages can be completed. This is important in regard to wage loss, the victim's age, and the length of what their remaining life would have been, are also calculated. If a young child has lost their parent the financial support that they would have received from them is also calculated.
Surviving family members' pain and suffering is, unfortunately, not taken into account, when damages are assessed in New York. Our attorneys are fighting to change New York law to integrate emotional damages into this process. Until this happens, lawsuits will simply be filed in order to get the most possible help.
Schedule A Free Consultation With A Hempstead Wrongful Death Lawyer
There are always going to be limitations that you need to be aware of when dealing with wrongful death cases. If you decide to pursue legal action in this manner, you must do so quickly so as to avoid missing these deadlines. The statute of limitations tends to be much shorter, especially on public authority related cases. Since the courts will not extend the statute of limitations, it is so important for the survivors to act as quickly as they can. To begin your claim reach out to our Hempstead injury firm at 800-555-5555.
Joe and I just wanted to send you this note thanking you for the professional way you handled our lawsuit. Your kindness was extremely appreciated in a very difficult time. When we found out the people that caused the accident had no insurance, we thought our chances of receiving any settlement was nonexistent. Once we met with you and released you were able to help us our minds were put at ease. Your aggressive manner of handling the case exceeded our expectations. Please feel free to use us as a reference. Thank you so much and best wishes,

Danielle and Joe

My wife and I would like to take this opportunity to thank you for a fantastic job as our attorney. We could not have been more pleased with the work you and your team has done on this case. This past four years or so has been such a roller coaster for our family. We are very pleased and grateful with the result. We have made a good choice by choosing you. Thank you.

Dave

We want to send a big "Thank you" from the both of us. We know you both fought for us and did a great job with our case. You did it in a timely manner and we appreciate it.

Kerrijo & Jerry

Now that reality has set in, I want to thank you for all your work and assistance in obtaining my settlement for the pelvic mesh. This money will make my life so much easier in the future. Medicare just isn't sufficient. I know that I will have enough to live on. I truly appreciate of your efforts. Thank you!

Loraine

Tim Cellino handled my case beautifully. He is very knowledgeable and patient with all my questions. He kept in touch with me through out my ordeal. Tim also got a settlement for more than I expected. I highly recommend Tim Cellino!

Jayne

Thank you for all your help. It has been a long journey. At last, the light at the end of the tunnel. Also, thank Tom for the help and work he put in.

Ron