Workers' compensation insurance is designed to provide assistance to employees who are injured on the job or have an occupational illness. Workers' compensation is activated if you sustain injuries while on the job. It can be a complex process to submit a claim without assistance from a Hempstead workers compensation lawyer. We can assist you in preparing the necessary documents and also submit all of the required information on time to ensure you receive compensation.
By law, employers must provide Workers' Compensation benefits. It is available for self-insured employers as well, under New York State laws. A formula is used by New York to determine the benefits that relate to medical expenses, loss of income, time off from work, and the medical reason why they became injured. The worker's family along with the worker are protected by Workers' Compensation. It also reduces the need for having to file lawsuits. Unfortunately, work injury benefits are frequently denied. Whenever this happens, our Hempstead personal injury attorneys will ensure you receive compensation.
What Injuries Qualify For Workers' Compensation In Hempstead?
If you suffered an injury while on the job in Hempstead, NY, it is important for you to know that you are protected under New York State's Workers' Compensation. Very stringent guidelines are used, which creates numerous rules that have been designed to subvert those who are seeking some form of compensation. If you were working when you became injured, that doesn't mean that you will qualify automatically to receive any compensation or benefits.
You need to ensure you are covered under the workers' compensation law, according to the rules that New York state has set up, and that the event that result in the injury you have suffered was in one of the following categories:
The company you work for was mandated by New York state to possess Workers' Compensation coverage.
The injury, illness, or disability that you sustained must be related to your job and have occurred while you were on duty.
Your employer must have given you written notice, about the accident or incident that led to your injury or illness within one month after it happened.
Your medical reports should state that your disability, injury, or illness is directly related to the accident you were in and to the conditions of the workplace.
Benefits A Hempstead Workers Compensation Lawyer Can Help You Receive
This kind of insurance has been designed specifically to provide cash and/or medical benefits to workers who have been injured at work as a result of sustaining occupational illness, disease, or injuries.
Claims are processed by the New York Workers' Compensation Board. It is also where employers pay weekly cash benefits to employees, in addition to medical care, as directed by the New York state-based board.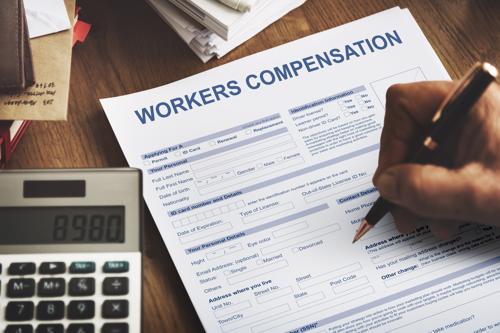 The following is a list of Workers' Compensation benefits that are currently available:
Medical Benefits
Supplemental Benefits
Cash Benefits
Social Security Benefits
Can You Be Fired For Filing A Workers' Compensation Claim In New York?
You have certain rights that should be protected at all times, especially if you were injured at work. For example, your employer is not required to keep your current job open. Due to this, it is possible that you can secure your job through the Family Medical Leave Act which allows employers to get 12 week's worth of unpaid leave. If the employee has a serious or critical medical issue they can receive up to one year of leave.
Employers are not allowed to file employees because they filed a workers' compensation claim. A new employer is also not allowed to ask if you have filed a workers' compensation claim in the past. This is designed to help protect worker rights.
If you cannot work, it is very important to maintain clear communication with your current employer. You need to ensure that your manager or boss understands what your status is and when you may be able to return to work. When you keep your employer informed that will help to ensure that your position has not been filled when you are able to go back to work.
How To File A New York State Workers' Compensation Claim
It is very important for you to go to the hospital or see a doctor right after your accident occurs. It is also critical for you to inform your supervisor so they know what took place. You need to provide your employer with written notification, within 30 days, of what has taken place. You must file an Employee Claim form, within two years of when you were injured, and send it to your the main office of Worker's Compensation within your local area.
After your employer has been notified, within 10 days they are required to use Form C-2 to report the accident to their insurer. After receiving the Employer's Report, the insurance adjuster is required to issue some type of written statement within 14 days stating what your rights are to inform you. The insurance company, after 18 days can start paying benefits to you, unless your claim was denied within a period of seven days after you filed it.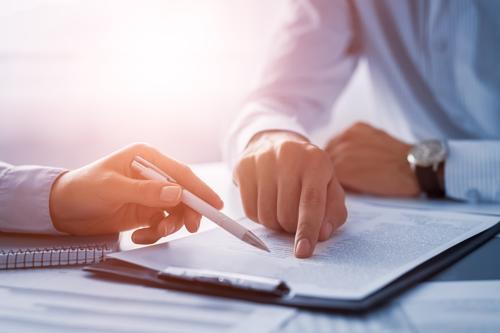 After Workers' Compensation approves your claim, you will receive a payment every two weeks. By law, you are required every 45 days to submit a progress report made by your doctor to the Board. After 12 weeks, if you are recovering still, the insurance company must consider providing you with rehabilitation treatment if you need it.
Important Information About Workers' Compensation Appeals And Hearings
After you file your workers' compensation claim, it is possible that your employer might contest or accept your claim. They might also contest part of your claim you have filed. Workers' compensation claims are designed only to pay out after the insurance company or your employer has agreed on the type of injury or illness you have suffered. If they dispute your claim or is contested by the insurance provider or your employer, benefits will not be paid. You will need to present your case in front of a Workers' Compensation Judge who makes the final decision.
The Workers' Compensation board might hold a hearing before a judge. If it is determined by the judge that your claim is valid, then they will determine the amount of compensation you will receive and for how long.
The decision by the judge can be appealed by either the employee or the employee, within 30 days of the judge's decision. If it is granted, three board members will form a panel to review your case. The panel can either:
Rescind the judge's decision
Modify the decision made by the judge
Restore the case as it related to ongoing developments with this specific judge
If the three members of the panel are unable to agree with one another, you can appeal to have a comprehensive board review conducted of your claim. That will result in confirming, changing, or rescinding the decision made by the judge
If your goal is to appeal the board's decision you are required to do that within 30 days of the board's decision. You must present your appeal to the New York State Supreme Court's Third Department of the Appellate Division so they can render a decision. The Appellate Division's decision can be appealed as well. An appeal will go to the Court of Appeals for another decision. As you can see, the appeals process can be a very long and drawn-out process.
Cellino Law is an amazing firm with a great team. I worked with Greg Pajak and his assistant, Tracey Falconer. I cannot express enough how dedicated they are. The personal attention I received was excellent; they were always available to help with questions and concerns and put me at ease in the unknown territory I found myself in. I highly recommend them to anyone needing representation. A huge thank you to them for all they accomplished for me!

Liane

I am writing to let you know what an outstanding job George Gridelli did for me in my personal injury lawsuit. His professionalism and expertise were evident at our first metting and he and his paralegal Diane D'Andrea took care of me as if I was a friend and not merely a client. They both went above and beyond for me in so many ways that it would be too numerous to list and I am grateful to have had such an exemplary team represent me. When working with George and watching him in court he personified to me what a lawyer is supposed to be - an honest, extremely compentent man who helped guide me through the legal system. I could not have obtained better representation anywhere else at any price. To me that says a lot abut you and your firm's integrity. Thank you again for representing me and for having such stellar individuals working for you! I will continue to recommend your firm.

Carol

Choosing the right attorney to represent you after an accident can make all the difference. This is no cliche. I recently experienced these words to live by first hand. After a tractor trailer rear ended me at high speed in 2017 I retained Allan Silverstein to handle my case. I quickly realized that bringing a lawsuit rapidly snowballs into a mountain of details that can make or break your results. Documents, case histories, doctor visits, bills, and lots of phone calls all need to be accurately kept track of if a successful outcome it to be attained. To complicate matters I reside in New York and the incident took place in New Jersey. Luckily, Allan was licensed in multiple states. I was fortunate to find Allan to handle this matter from the New York area. Armed with an accurate account of the facts Allan went to work on the difficult job of negotiating with the defending insurance company as well as my no fault carrier in order to obtain the best possible outcome for my set of circumstances. In a lawsuit communication is key and and events can be of a timely nature. Allan never failed to return my calls - usually the same day! He fought skillfully and respectfully to get me the best possible settlement. He is easy to deal with and a likeable down to earth guy. He always listened with compassion and respect to my issues. He guided me with objective understanding as well as a realistic analysis of the merits of my case. When we finally settled Allan got me a fair agreement beyond my expectations and negotiated with my doctors to make sure all my bills were paid. It was a great experience having Allan represent me. Quality work in any aspect of life is hard to find. Quality is what I got with Allan Silverstein. I highly recommend him if you find yourself in need of a personal injury attorney.

Theodore

Cellino Law and more specifically my attorney, Gregory V. Pajak, Managing Attorney, and as a whole the Cellino Law Firm and its organization. This is by far one of the most professional law firms and attorney I have ever engaged with and retained in my 35 years. The level of professionalism goes beyond words, the care and constant engagement with me as the client was touching. I was never ever just treated as simply a CASE with potentially a significant dollar number attached to my file. I was engaged regularly, Tracey (Ass't) and Greg always made sure to remain constant, as well as consistent in overseeing that my case was handled properly and that it did matter in many ways - ensuring that the end result(s) would be fair and reasonable to my case/injury. The regular follow-up calls were very satisfying, knowing that you're involved in your case matters significantly AND always. One of my main items to recognize Cellino Law and Gregory is that whenever I called, I was able to get through to speak directly to my Lawyer and he would answer any if not all of my questions in a very professional and genuinely caring manner. I always felt cared for and protected legally and more importantly, I was made feel as a human being that was being cared for and always keeping me abreast of all matters connected to the case. There was never a point I felt let down, on the contrary -the level of service was "STELLAR". Greg is the consummate professional, a 'role model', if you will, for what other attorneys should strive to become when dealing with their clients.

Anthony

I really appreciated your determination and efforts on handling my case. You have done an outstanding job, and I am very satisfied with the outcome of the settlement. Thank you so so much John.

Amparo

I just want to let you know that I did receive my settlement check. More importantly, I want to thank you again for all you did for both me and my family. I could not be more pleased with my experience at Cellino Law. From the moment I first spoke with you I felt comfortable - you took a sincere interest in my case, clearly explained the process and effected a quick settlement. From this day forward, when someone asks if I can recommend a good lawyer I will, without hesitation, say "Cellino Law". Thanks again.

Walter