CAR CRASH? CALL CELLINO
If you or a loved one have suffered a personal injury, you'll need a skilled personal injury attorney by your side. At Cellino Law, our injury attorneys have decades of hard-fought experience to help ensure you receive the compensation you're entitled to after an accident.
AVAILABLE 24/7
NO UPFRONT FEES
FREE CASE EVALUATION
NO FEES UNLESS WE WIN!
HAMBURG, NY PERSONAL INJURY ATTORNEYS
PERSONAL INJURIES
ACCIDENT CASES
HAMBURG, NY
PERSONAL INJURY LAWYER
Accidents happen all the time and when they result in physical harm, personal injury claims can help the victims seek compensation. If you or someone in your family has been involved in a traffic accident, has slipped and fallen on someone else's property, been bitten by a dog or suffered an injury because of the careless actions or inactions of another person or entity, the skills and experience of a Hamburg, NY personal injury lawyer can make a big difference in the processing of your claim.
If you are serious about seeking compensation for your injuries, you need the legal assistance of an attorney at Cellino Law. Call (800) 555-5555 today to schedule your free consultation with an attorney at our personal injury firm serving Hamburg, NY.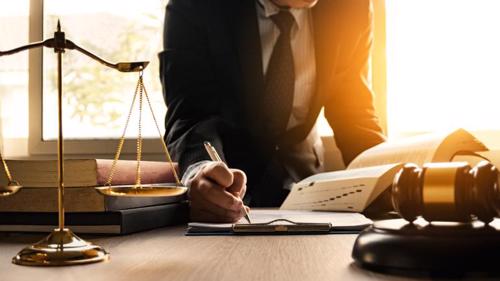 Car Accident
Car accidents can be caused by a variety of factors, and this is especially true in Hamburg, NY. The most common causes of car accidents in the area include distracted driving, impaired driving (including both drugs and alcohol), speeding, running red lights or stop signs, tailgating, and failing to yield to pedestrians.
Distracted driving: This includes activities like talking on a cell phone, eating or drinking, adjusting the radio, or using any type of device that takes your eyes off the road.
Impaired driving: Driving under the influence of alcohol or drugs can significantly impair your ability to make good decisions behind the wheel, increasing the chance of an accident.
Speeding: Excessive speed not only reduces the amount of time you have to react if something unexpected happens on the road, but it also increases your chance of losing control if you need to make a sudden turn or stop.
Running red lights and stop signs: Failing to obey traffic signals can lead to serious collisions, especially at intersections.
Tailgating, or following too closely behind another vehicle: Following too closely decreases the amount of time you have to react if something unexpected happens and increases the severity of an accident if it does occur.
Failing to yield to pedestrians: Pedestrians have the right of way, and drivers must be aware of their surroundings at all times to ensure they are not putting anyone in danger.
If you or a loved one were injured in an accident, contact our car accident lawyers at Cellino Law today for a free consultation. We can help you understand your rights and fight for the compensation you deserve.
Slip and Fall
If you have been injured in a slip and fall accident in Hamburg, NY, it is important to take the necessary steps to protect your rights and to ensure that you receive the compensation you deserve. The first step should be seeking medical care for any injuries sustained as a result of the accident. Be sure to keep all documentation related to your visit, as it will be necessary to prove the extent of your injuries.
Additionally, it is important to file an incident report with the property or business owner, as this will help protect your rights in any legal proceedings. You should also collect evidence at the scene of the accident and take pictures if possible. This could include taking pictures of any hazardous conditions that caused you to slip and fall.
Contact a slip and fall lawyer who can advise you on how best to pursue your claim for compensation from the responsible party. With their assistance, you can ensure that all paperwork is filed correctly and that you receive the maximum amount of compensation for your injuries.
It can be overwhelming to deal with a slip and fall accident in Hamburg, NY, but with Cellino Law's slip and fall accident lawyers fighting on your behalf, you can rest assured that we are fighting for the justice and compensation you deserve. Our experienced attorneys have handled countless slip and fall accident cases and are dedicated to helping you get the compensation you deserve for your injuries. Contact us today for a free consultation to see how we can help you recover.
Construction Accident
Construction accidents can happen in many ways. These include slips, trips, falls, and exposure to hazardous materials. In some cases, they may be caused by faulty equipment or a lack of safety measures on the construction site. But in most cases, these accidents are the result of negligence on the part of the employer or other parties involved in the project.
Negligence happens when there is a failure to take reasonable care in the management of a construction project, which can lead to injury or death. Negligent behavior includes failing to provide proper safety equipment, providing inadequate training and supervision, poor maintenance of construction sites, defective and improper installation of heavy machinery and equipment.
When a construction accident occurs due to negligence, the injured party can seek financial compensation for medical expenses, lost wages, and other damages. In such cases, it is important to contact an experienced Hamburg, NY, construction accident lawyer who will review the case and determine if you have a valid claim.
Your attorney can help you understand your rights, guide you through the legal process, and ensure that you receive fair and adequate compensation for your losses. Your attorney will also collect the necessary evidence, investigate any negligent behavior on the part of the employer or other parties, which will help build a strong case in your favor.
If you have been injured in a construction accident, don't hesitate to contact an experienced Hamburg, NY, construction accident lawyer at Cellino Law today.
Wrongful Death
Wrongful death accidents in Hamburg, NY, are devastating for the families of those who have been lost. Families of those affected need to be aware that they may have legal rights and options available to them. It is important for families to seek out the advice of a qualified wrongful death attorney who can help them understand their rights and determine whether any action should be taken.
In some cases, those responsible for wrongful death accidents may be held accountable through a civil lawsuit. This can provide much-needed financial compensation for the surviving family members and may be able to help with costs associated with the death. It is important to remember that wrongful death accidents can have a lasting impact on families, so seeking legal assistance is an important step in recovering from tragic losses.
At Cellino Law, we understand that no amount of money or justice will ever make up for the loss of your loved one, but we are here to help you understand your legal options and seek justice for you and your family. Our team of experienced attorneys is committed to providing compassionate and skilled representation for those affected by wrongful death accidents in Hamburg, NY. Contact us today for a free consultation.
What Should I Do After an Injury?
It is easy to be angry or upset by an accident that has resulted in an injury. But you will want to keep a cool head about you. The immediate aftermath of an accident is the time to take some steps to prepare yourself for the legal process ahead.
Here is what you need to remember:
Get Medical Treatment
You will need the statement of a medical expert who examines the extent of your injuries and creates a plan for recovery. You will need to follow these instructions carefully and keep all records of your medical treatments, medications, and recovery process.
Take Photos and Video If You Can
Take some pictures and/or videos of the scene of the accident and all relative elements in the vicinity. These can be crucial to establishing liability.
Get Names and Numbers of Any Witnesses
If there was anyone standing by who saw what happened, ask for their names and contact information. Their testimony can be critical in bolstering the strength of your claim.
Report the Incident
Report the incident to the proper authorities. This could be the local law enforcement for a traffic claim, your supervisor at work, etc.
Never Admit Fault
Emotional upset is understandable. Nevertheless, you must refrain from saying or doing anything that could jeopardize your case. Even saying something as seemingly innocuous as "sorry" can be taken as an admission of guilt.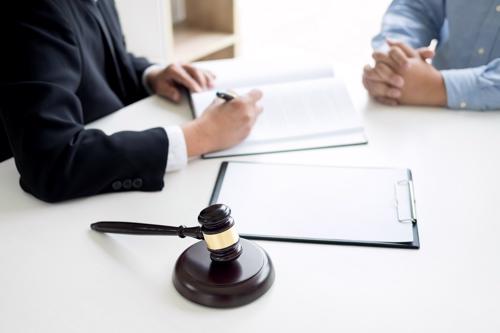 Call a Personal Injury Lawyer!
The sooner you enlist the help of an attorney in Hamburg, NY, to file your claim the better. Your legal team can build a stronger case when the evidence is still fresh and strong.
Why Do I Need a Lawyer?
Theoretically, many of these issues can be handled personally in small claims court or through negotiations with insurance providers. But there are some important advantages that our personal injury lawyers can provide for your case.
Case Preparation and Filing a Lawsuit
personal injury law is complex and detailed, but an experienced lawyer has prepared cases and filed lawsuits many times before. This means the tallies of damages will be accurate, the time constraints observed, and all the details on point.
Settlement Negotiation
most cases will be settled through negotiations. Insurance providers and the legal defense for the defendant will do all they can to reduce their liability and amounts of compensation due. A skilled lawyer with a well-prepared claim has a better chance of obtaining full compensation and rebuffing the unscrupulous actions of claims adjusters.
Trial Preparation and Representation
if negotiations fail to reach a resolution the case will have to be taken to the courts. At Cellino Law we prepare all of our cases for this possibility and will fight aggressively to ensure your rights are respected.
What Type of Damages Can I Recover In A New York Personal Injury Suit?
Every lawsuit is unique and comprises a variety of elements. Details like the type of injury sustained, the extent of the injuries, and the underlying circumstances can all play in what damages the victim is entitled to.
Nevertheless, there are some specifics that are true for most personal injury cases.
Medical Bills
the injuries sustained in the accident will require medical treatment now and in the future. Medical damages cover the costs of medications, therapies, and all other treatment until recovery from the injuries is complete.
Lost Wages
debilitating injuries can reduce the physical capacity of the victim to any degree for extended periods of time, sometimes permanently. Damages for lost wages compensate the victim for reduced professional capacity and wages lost during recovery. If the injuries result in permanent disabilities, these damages can cover lost wages in the future as well.
Pain and Suffering
no injury is not without its share of pain and suffering and this can continue for indeterminable amounts of time. Compensation is available for pain and suffering as well.
Property Damage
An accident can result in more than just physical damages. Cars, motorcycles, mobile devices, and many other items of personal property can be damaged as well.
Punitive Damages
there may be some cases where the behavior or actions of the defendant are especially atrocious, life-threatening or hateful. In such a case, the judge may choose to apply punitive damages to the defendant which are in place to punish the at-fault party.
How is Liability Determined?
New York's negligence laws define three important aspects that must be considered in each situation. These are the Definition of Negligence, the Concept of Pure Comparative Negligence, and the Assumption of Risk. Here is what you need to know:
Definition of Negligence
According to New York Law, "negligence" refers to actions and inactions that are NOT expected from any reasonable person in the same situation. To prove negligence in a New York personal injury case, it will be important to prove that.
Duty of Care — the defendant had a responsibility to care for the well-being of the victim.
Breach of Duty of Care — the defendant failed in their duty of care by taking or not taking certain actions to prevent an accident.
Causation — the negligent actions or inactions of the defendant caused an accident.
Damages — the accident caused by the negligent actions or inactions of the defendant resulted in damages to the plaintiff.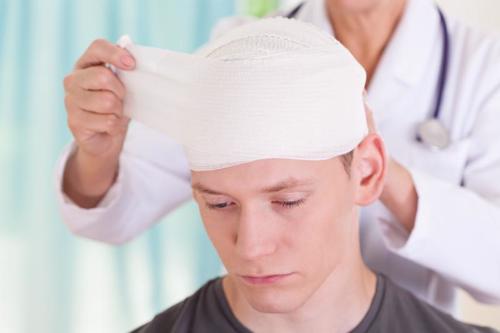 Pure Comparative Negligence
New York law also states that the actions of the victim do not alter their right to compensation for their injuries. Nevertheless, under the concept of pure comparative negligence, the amount of compensation they receive can be changed by the amount of involvement they had in the events leading up to the accident.
Assumption of Risk
if the risks involved with a specific activity had been made clear to the plaintiff and they chose to act anyway, they assume responsibility for their own actions and the consequences thereof.
How Much Time Do I Have to File a Personal Injury Claim in New York?
It will be important to act fast not only because an early start is beneficial to the case, but because there is a time limit in which a personal injury claim can be made called the "statute of limitations". Generally speaking, the statute of limitations for personal injury in New York is three years from the date of the accident.
How Much Will a Hamburg, NY Personal Injury Lawyer Cost?
Our New York personal injury lawyers at Cellino Law don't want any financial concerns to hold you back from a timely resolution to your claim. For this reason, we offer our legal services on a contingency fee basis.
This means we will not charge you anything upfront for your initial consultation or ongoing aid. As a matter of fact, we will not charge you anything at all unless we win your case and you receive the full compensation for your damages.
If your life has become impacted by an accident that has left you or a loved one injured, don't despair. Call Cellino Law at (800) 555-5555 and arrange a consultation with our experienced legal team. We will examine the details of your case and provide you with the best plan to move forward.
CHOOSE US FOR YOUR PERSONAL INJURY CASE
AVAILABLE 24/7
NO UPFRONT FEES
FREE CASE EVALUATION
NO FEES UNLESS WE WIN!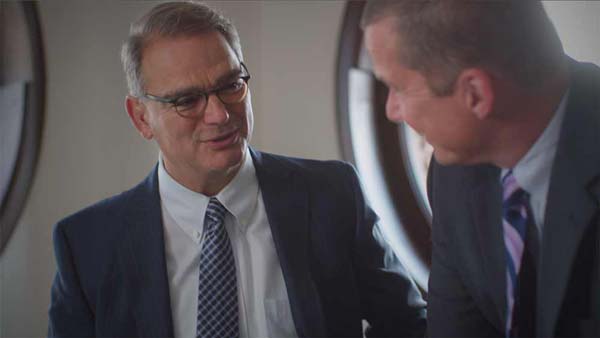 LOCAL RESOURCES
Courthouses
Fire Departments
Police Departments
Motor Vehicle Administration
Landmarks