A car accident can change your life and that of your loved ones in a second – one moment you're OK, and the next, your world is turned upside down. If you've been involved in a car accident, there are many things you need to reclaim your life. From getting the best medical treatment that you need to recuperate from your injuries to repairing your car, it can all be overwhelming.
Whether you were injured in a tailgating crash or as a result of a motorist who received a DUI charge, the consequences can be equally devastating. When you've been hurt in a car accident – whether you were a vehicle occupant or a driver – you may think all is lost and no one is on your side. But you're not!
The experienced Hamburg car accident lawyers at Cellino Law Firm can guide you through the legal process and help you with your car accident claim, even if you were underinsured/uninsured or contributed to the crash. Regardless of the injuries you suffered, financial compensation may be available to help you get your life back. Call Cellino Law Firm at (800) 555-5555 to schedule a free no-risk initial consultation to evaluate your legal options with a personal injury attorney.
How Much Does A Hamburg, NY, Car Accident Lawyer Cost?
How can car accident victims and their families afford to hire a car accident lawyer in New York to pursue and recover the compensation owed to them for injuries suffered? It's pretty simple – hiring our Hamburg car accident lawyer will cost you nothing out of pocket or upfront.
At Cellino Law Firm, we handle auto accident cases on a contingency fee basis, and we don't get paid unless you do! If no money is recovered, you don't pay us any attorney fees.
Our contingency fee agreement makes quality legal representation by experienced and skilled car accident lawyers accessible to people injured in auto accidents.
What Should I Do After A Car Accident?
In the moments after a car crash, it's hard to think clearly. What steps can you take to protect yourself, your passengers, and, more importantly, your right to pursue compensation?
Because of the trauma and emotions associated with an auto accident, many drivers don't know what to do and often make mistakes that bar them from recovering compensation from insurance companies and other motorists after a crash.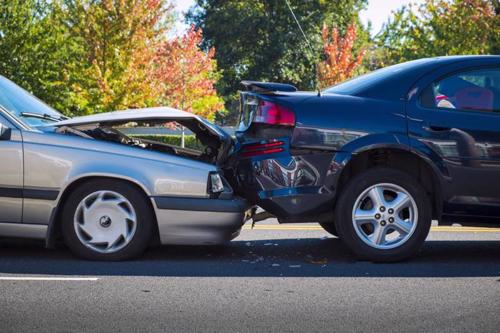 Immediately after your auto accident in NY, there are steps you can take that can go a long way in helping you down the line if you should decide to pursue compensation. Learn what to do to protect your rights:
Call 911
You'll want to contact the police to document the accident right away! Even if the crash was relatively minor, you might still want to call law enforcement officers to get a police report. Stay at the scene until the police arrive.
Check On Others
Your safety and that of others trump any financial consideration, so check on others and immediately take the necessary safety precautions. Make sure everyone is physically safe.
Exchange Info
Next, you'll want to exchange contact and insurance information with the other motorists at the scene. This will be crucial later if there are claims or lawsuits relating to the accident. If the driver of the other vehicle is uninsured or is not the owner of the car, make sure you get valid contact information from them as well as the contact information of the vehicle's owner.
You'll want to get the following info:
The other driver's full contact information (name, address, and phone number)
The other motorist's insurance information, including their policy number
The other motorist's driver's license number
Eyewitness contact information
Take Pictures & Notes
Once you've exchanged information, it's time to start taking inventory (if practicable) of what happened. Take pictures of the accident scene, including debris at the location and the position of the vehicles. Take photos from as many angles as you can. If the crash happened at an intersection, get pictures of signage and signal lights in the area.
Never Admit Fault
Limit your conversation with other drivers and eyewitnesses and never apologize for what happened or admit that you were at fault. This may seem impolite, but admitting fault could hurt your chances if you decide to pursue compensation.
Seek Medical Attention
You will want to seek medical attention by visiting the ER or your primary physician to ensure that a doctor discovers all injuries. Ensure that you seek medical attention within 72 hours of the accident, even if it's just a basic medical check.
Call Your Insurance Carrier
Be the first to call on your accident, rather than to allow the other motorist or their insurance carrier to report the claim before you call. Let your auto insurer know the details of the crash, so they start building a claim for you.
Call A Reputable Car Accident Lawyer
The next step is to contact a qualified car accident lawyer. Even if you think you won't have to pursue compensation, you never know what repercussions could crop up, and you need to be certain your rights are protected. In addition, you will need a car accident lawyer on your side, even if you think that your insurance provider will pay for the damages.
When Should I Get A Lawyer For My Car Accident Case?
It's usually best to get a lawyer quickly, preferably the day of the accident or after contacting your insurance company and getting medical attention. A lawyer will help ensure that your interests and rights are well protected from start to finish.
Remember, you need an attorney, even if you aren't considering pursuing compensation.
Why Do I Need A Lawyer For My Car Accident?
There are many reasons for that, including:
Case Investigation, Preparation, And Filing A Lawsuit
Evidence might not last long after a collision. Your lawyer will investigate your case and work to preserve evidence. Besides, several time limits apply to filing a car accident lawsuit; a lawyer can make sure you meet them.
Settlement Negotiation
Is your insurance company using tricks to delay your claim? Your lawyer can help. A car accident lawyer can handle settlement negotiations with your insurer and make sure you get fair compensation. Often, insurance companies will want to pay as little as possible, and sometimes they don't want to pay anything at all! A Hamburg car accident lawyer's job is to see that settlement negotiations end in your favor.
Trial Preparation And Representation
If settling the claim or injury lawsuit out of court does not work. Your lawyer can get the ball rolling and prepare to represent your interest and fight for your compensation in court.
What Damages Can I Recover With Car Accident Claim In Hamburg?
There are several types of potentially recoverable damages for a car accident case, which includes medical expenses, therapies, lost income from missed days of work, and so on. The best way to get an idea of the damages you can recover and how much your claim or lawsuit could be worth it to call a qualified car accident lawyer. You can reach Cellino Law Firm at (800) 555-5555 to get your questions answered.
Typically, recoverable damages for a car accident in New York fall into three primary categories:
Economic Damages
These are compensatory damages for any financial cost/losses linked to injuries resulting from the accident. Can include medical expenses, lost wages, loss of earning capacity, property damage, and out-of-pocket costs such as travel expenses.
Non-Economic Damages
These are compensatory damages for non-financial or intangible losses. These may include pain and suffering, loss of enjoyment of activities, and worsening of prior medical conditions or injuries.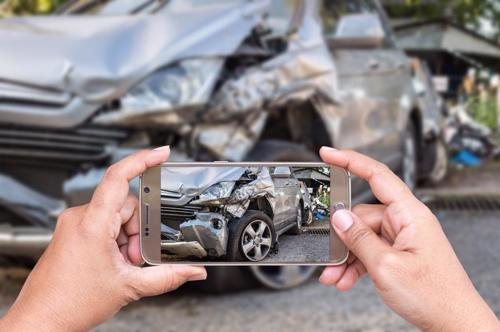 Punitive Damages
Unlike compensatory damages, these are awarded as a legal recompense when the defendant is found guilty of committing an offense and are paid on top of economic and non-economic damages. They are awarded to punish defendants whose conduct is deemed grossly intentional or negligent.
Is New York A No-Fault State For Car Accidents?
Yes, New York handles car accident cases under the no-fault insurance system. Under this system, victims of an auto accident must turn to their own insurance carriers to recover damages.
A no-fault system differs from a fault state in that with the latter, car accident victims recover compensation for damages from the at-fault party's insurance company rather than their own. That means:
You can recover compensation after a car accident in Hamburg, NY, regardless of fault
A no-fault system reduces the burden of car accident personal injury lawsuits on local courts. It allows victims to recover compensation faster than they would through a typical at-fault car accident settlement.
How Is Fault Determined For Car Accident Cases In New York?
In New York, car accident lawsuits are considered personal injury cases, and New York follows a pure comparative negligence rule when tackling personal injury cases. Under the pure comparative negligence rule, car accident victims who file a personal injury lawsuit can recover compensation from a negligent party regardless of their degree of fault.
In other words, you can recover compensation even if you were 80% at fault for the crash; however, your recovery will be reduced by 80%. Call us at (800) 555-5555 to speak to a car accident lawyer and learn more about New York's no-fault insurance law, minimum insurance requirements for drivers, and the pure comparative negligence rule.
How Long Do You Have To File A Car Accident Claim In New York?
Strict time limits apply before lodging a car accident claim or lawsuit in New York.
Suppose you've been in a car accident in NY, and any party incurred $1,001 or more in property damage because of the accident. In that case, all motorists involved must file a Report of Motor Vehicle Accident form with the DMV within 10 days from the accident date. Failure to do so could lead to the suspension of your driver's license.
In addition to a strict reporting deadline, car accident victims have three years from the accident date to file a lawsuit. However, if a person dies after a car accident, the decedent's representatives have two years to lodge their lawsuit per NY's wrongful death statute of limitations.
Schedule a Free Consultation With Our Hamburg Car Accident Lawyers
A car accident can have long-lasting effects that follow after the initial crash. Take the right measures to protect your right to compensation to help you get back on your feet. Call Cellino Law Firm at (800) 555-5555 to schedule a free consultation with a qualified Hamburg car accident lawyer. We can answer all your questions about the claim process and start making moves to get you the compensation you deserve.
This letter is to thank Ms. Diane D'Andrea, assistant to Mr. George Gridelli, Attny for all the hard work, dedication, and attentiveness she showed during the representation of my case. She was always cheerful and ready to help in whatever way she could. All messages left for Mr. Gridelli were always relayed and Mr. Gridelli always promptly returned our calls. She was a very competent assistant. Cellino Law has proven to be a model of what legal representation should be. Throughout the 6 ½ years of this case, I have heard many horror stories from people with "bad lawyer stories." We consider ourselves to be very lucky to have chosen Cellino Law and will always recommend you to those looking for good, honest representation with a personal touch.

Joseph

My wife and I would like to take this opportunity to thank you for a fantastic job as our attorney. We could not have been more pleased with the work you and your team has done on this case. This past four years or so has been such a roller coaster for our family. We are very pleased and grateful with the result. We have made a good choice by choosing you. Thank you.

Dave

We'd like to thank you for all the assistance and time you spent on our case. Your professionalism and honesty will always be appreciated. The staff was always courteous and we were always impressed with your accountability. Your passion and dedication will never be forgotten, nor will you.

Sarah

I am so grateful for your expertise, patience, and perseverance which resulted with such a successful settlement regarding my car accident. I also want to let you know how impressed I was with you and your firm and I won't hesitate to recommend you to anyone who needs assistance from an accident. I truly appreciated your care and professionalism. Thank you again for your kindness and support

Lisa

Tim Cellino handled my case beautifully. He is very knowledgeable and patient with all my questions. He kept in touch with me through out my ordeal. Tim also got a settlement for more than I expected. I highly recommend Tim Cellino!

Jayne

Thank you for your efforts on my behalf. I am very pleased (and surprised) at the amount of the settlement. We will use the funds to help pay down the debt on the truck we had to purchase after ours was totaled. Thank you again.

Linda