Accidents in the workplace can sometimes cause serious injuries that may leave you wondering how you will get by as you are stuck at home with bills to pay. Chances are you have heard about workers' compensation, and like most individuals who have suffered injuries while the line of duty, you probably haven't a clue on how you'll start the claims process.
Fortunately, with the help of a Hamburg workers compensation lawyer, you should have an easier time understanding what workers' comp is all about, and if pursuing compensation will work for you. If you have been hurt while at work and need legal counsel, get in touch with our personal injury lawyers at Cellino Law for advice and legal representation.
What Should I Do If I Am Hurt While at Work?
If you have suffered injuries while working, what you do immediately after your accident could determine whether your case will be successful or not. Here's what you should do immediately after your workplace accident:
Seek Medical Care Immediately
If the injuries you've suffered are quite serious (or even minor), the first thing you need to do is visit the nearest hospital and have your injuries treated. As a victim, your health and welfare should always come first.
Record Evidence Of The Incident
If you are still able-bodied, take a moment to take photographic evidence of your injuries and the scene of the accident. Photos and videos of your injuries and what caused them could prove useful during your case. Also, make sure you keep a written record of all your injuries, treatment, and costs involved.
Notify your Employer
As an injured worker, ensure you report your illness, accident, or injury to your employer or superior (general manager, supervisor, or human resources manager) as soon as you can. Once you've reported your injuries, make sure your boss provides you with a panel of physicians list and the forms and resources required to file a compensation claim.
See a Doctor
Make sure you schedule a checkup meeting with one of the doctors enlisted on your employer's panel of physicians. During your appointment, explain as honestly as you can how the injury or illness occurred, and how it's affected your life.
File a Claim
To file a claim, you'll need to fill-in and submit the C-3 form provided by your employer (if your employer doesn't have one, you can obtain one from New York's Workers' Compensation Board website. Once you've filled the form, ensure you send a copy to your employer and their insurer. You are, therefore, advised to take your time while filling the form as the info you provide will be used to approve or disapprove your claim.
Why Should I Consider Hiring a Hamburg Workers' Compensation Lawyer?
Filing a workers' compensation claim is a time-sensitive and quite detailed process that involves various deadlines that should be met for your claim to be considered. While your employer is expected to be truthful about what the process involves, most employees haven't the slightest clue what they are supposed to do, how and when they are supposed to do it. If you are thinking of filing a workers' comp claim in Hamburg, New York, a workers' comp lawyer from Cellino Law can be of great help.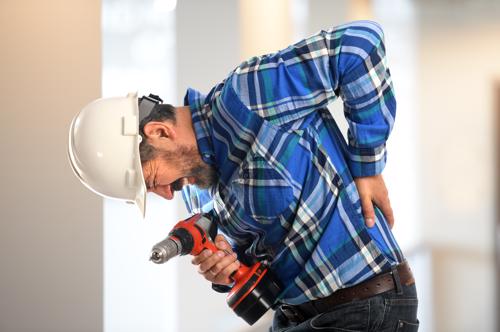 If you're yet to file your claim, an attorney could help you gather the documents and evidence needed to support your case, ensure that everything is filed on time, and prepare the required forms.
If you've already filed a claim and it was denied, an attorney could help you understand why your claim was dismissed and get you started on the appeal process.
How Much Will A Workers' Compensation Attorney's Services Cost?
Most attorneys who handle workers' comp cases typically only ask for a fixed percentage of the compensatory benefits that an injured or sick worker is awarded. Contingent fee arrangements mean that the lawyer only takes a percentage of what you receive as benefits – and that is if they win the case and you get compensated.
The exact percentage a workers' compensation attorney can charge on a contingency basis varies by state though it ranges between 10 and 35 percent. In New York, the fee an attorney can seek as payment for rendering their services is typically determined by a workers' compensation judge. In most cases, most attorneys may require that you pay the representation costs involved, such as copy costs, filing fees, etc.
What Do I Do If My Workers' Comp Claim is Denied?
Having your workers' compensation claim denied for whatever reason could leave you feeling confused, frustrated, and wondering what you'll do next. In the state of New York, employees who've been injured at work have the right to appeal their claim, hire a lawyer to represent their case, and appeal to have their case heard by an administrative law judge. If the administrative judge denies the case again, you have 30-days to ask for the decision to be reviewed by New York's Workers' Compensation Board.
Can I be Fired for Claiming a Workers' Compensation Claim?
According to state laws, you can't be fired while workers' compensation for just filing a New York workers' comp claim. If your employer were to fire you while you are on workers' compensation for filing a workers' compensation claim or because you served as a witness in another person's claim, that, under New York workers' compensation law, would be considered discrimination,
Is There a Time Limit to Filing a Workers' Compensation Claim in Hamburg, New York?
According to New York's workers' comp laws. workers injured at work have up to two years to file a compensation claim for injuries, illnesses, and other damages suffered while in their line of duty.
Can Independent Contractors File a Workers' Compensation Claim?
All workers in New York, whether independent contractors or employees, should be covered by workers' comp insurance. If an independent contractor doesn't have the coverage, employers can be held responsible for any injuries the contractor or his or her employees suffer while working for them. Courts in New York have ruled that the employer is responsible for injuries suffered by a contractor or his employees if it's found that the contractor doesn't have workers' compensation insurance of their own.
Let the Hamburg Workers Compensation Lawyers at Cellino Law Help Your Claim
The workers' comp attorneys at Cellino Law have the knowledge and skill needed to appeal or file for workers' compensation benefits. If you're currently seeking compensation for workplace injuries, a work injury lawyer from Cellino law can help you pursue the benefits you deserve for injuries suffered while at work by fighting aggressively for you to get compensated while ensuring you still maintain your position as you recuperate. Call (800) 555-5555 now to schedule a free, no-obligation consultation with our legal team and let us help you get compensated for your injuries and damages.
Cellino Law and more specifically my attorney, Gregory V. Pajak, Managing Attorney, and as a whole the Cellino Law Firm and its organization. This is by far one of the most professional law firms and attorney I have ever engaged with and retained in my 35 years. The level of professionalism goes beyond words, the care and constant engagement with me as the client was touching. I was never ever just treated as simply a CASE with potentially a significant dollar number attached to my file. I was engaged regularly, Tracey (Ass't) and Greg always made sure to remain constant, as well as consistent in overseeing that my case was handled properly and that it did matter in many ways - ensuring that the end result(s) would be fair and reasonable to my case/injury. The regular follow-up calls were very satisfying, knowing that you're involved in your case matters significantly AND always. One of my main items to recognize Cellino Law and Gregory is that whenever I called, I was able to get through to speak directly to my Lawyer and he would answer any if not all of my questions in a very professional and genuinely caring manner. I always felt cared for and protected legally and more importantly, I was made feel as a human being that was being cared for and always keeping me abreast of all matters connected to the case. There was never a point I felt let down, on the contrary -the level of service was "STELLAR". Greg is the consummate professional, a 'role model', if you will, for what other attorneys should strive to become when dealing with their clients.

Anthony

I am so grateful for your expertise, patience, and perseverance which resulted with such a successful settlement regarding my car accident. I also want to let you know how impressed I was with you and your firm and I won't hesitate to recommend you to anyone who needs assistance from an accident. I truly appreciated your care and professionalism. Thank you again for your kindness and support

Lisa

This letter is to thank Ms. Diane D'Andrea, assistant to Mr. George Gridelli, Attny for all the hard work, dedication, and attentiveness she showed during the representation of my case. She was always cheerful and ready to help in whatever way she could. All messages left for Mr. Gridelli were always relayed and Mr. Gridelli always promptly returned our calls. She was a very competent assistant. Cellino Law has proven to be a model of what legal representation should be. Throughout the 6 ½ years of this case, I have heard many horror stories from people with "bad lawyer stories." We consider ourselves to be very lucky to have chosen Cellino Law and will always recommend you to those looking for good, honest representation with a personal touch.

Joseph

Thank you for all your help. It has been a long journey. At last, the light at the end of the tunnel. Also, thank Tom for the help and work he put in.

Ron

I highly recommend Cellino Law to anyone involved in a car crash. I worked with Michael Lovecchio, and had a wonderful experience given the circumstances. He was very attentive, and got the best possible outcome I could have wanted.

Susan

I really appreciated your determination and efforts on handling my case. You have done an outstanding job, and I am very satisfied with the outcome of the settlement. Thank you so so much John.

Amparo