Staying Safe on a Bike in New York's Crazy Traffic
July 5, 2023
Many New Yorkers use bicycles as a flexible, healthy, and affordable way to navigate the city while avoiding traffic. While bicycles offer commuters, locals, tourists, and delivery workers undeniable benefits, their close proximity to larger vehicles traveling at higher speeds puts them at significant risk for injury. This is due in large part to the fact that a bike in New York is much easier to overlook.
Not only are bicyclists already in greater danger on New York streets, but accidents involving a bicyclist and a passenger vehicle or truck almost always result in more severe injuries for the cyclist, which can entail costs such as medical bills, lost wages, and stress. New York bicyclists should be aware of the steps they can take to mitigate their risk of being involved in a serious or fatal bicycle accident.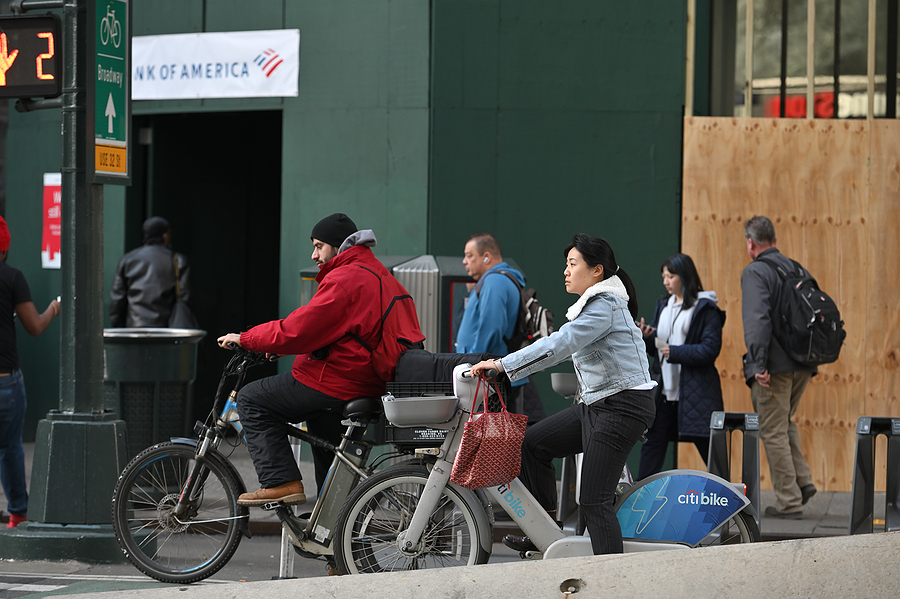 Unfortunately, even if you abide by every traffic law and bicycle safety tip, you cannot control the actions of the drivers around you. As bicycle accident attorneys, our team at Cellino Law will support you in pursuing compensation when a negligent driver's actions have resulted in your injury.
Give us a call at (800) 555-5555 or use our online form to schedule a free consultation with one of our bicycle accident lawyers and learn more about the benefits of our services.
Take Advantage of Bicycle Safety Equipment
The importance of wearing a bicycle helmet, even in low-traffic areas, cannot be overstated. An NIH meta-analysis of helmet efficacy studies found that wearing a helmet reduces the risk of head injury by nearly 50% and the risk of a serious head injury by 60%.
Helmets are mandatory for children under 14 in New York, but adults should highly consider wearing one not just for safety benefits but also to limit their liability in a traffic accident.
Additionally, if you go riding at night, it is important to wear reflective clothing to give drivers a better chance of spotting you from further away. You should also use lights on the front and back of your bike in accordance with New York state bicycle laws. As a bicyclist, you already have limited protection in an accident, so take advantage of the safety equipment available to you.
Use Bicycle Lanes When They Are Available
Bicycle lanes are intentionally designed with safety in mind. There is an extensive network of bike lanes in New York City, with three different levels of distance and protection from motorists.
Class I bike lanes provide cyclists with a dedicated space separate from cars, Class II bike lanes are divided from other traffic with paint, and Class III bike lanes are shared between cyclists and cars.
When drivers see bike lanes, they anticipate that any nearby bicycles are in the lane, so they may be less vigilant about checking for cyclists riding on the road, which puts them at greater risk of being injured.
Riding in the bike lane whenever it is available also eliminates a possible pathway for the defendant to argue that you should share liability for an accident because you did not take advantage of a dedicated bike lane.
Bicyclists Should Travel With the Flow of Traffic
While it may seem counterintuitive to ride in traffic, it is actually the safest option for New York cyclists. It can be unnerving to travel with your back to upcoming cars because it is natural to want to be able to see and anticipate a potential collision, but this puts a driver in an impossible situation if they need to allow a bicyclist more space.
If you are driving towards oncoming traffic, a driver has to position their vehicle head-on with the cars traveling in the opposite direction or risk hitting you head-on. In either scenario, the likelihood of injury or fatality is high.
Additionally, drivers are more likely to see you when you are riding in the same direction as they are, giving them time to react. Bicyclists are also obligated to follow road signs and signals, which is difficult if you are traveling in the wrong direction.
Bicyclists Have to Follow Signs, Signals, and Traffic Laws
Bicyclists must observe stop signs, traffic lights, and other markers that direct the flow of traffic. The goal is to be as predictable as possible to the drivers around you to reduce the risk of a collision. New York streets offer little leeway in terms of space, so it is essential that all road users comply with traffic laws and patterns to keep things running smoothly.
For bicyclists, following traffic laws also includes using hand signals to indicate when and in which direction you are turning. Just as a car's turn signals alert other drivers to their intentions, a bicyclist's hand signals provide drivers with the information they need to be able to react appropriately. Bicyclists should use hand signals when turning, changing lanes, or coming to a stop.
Exercise Caution Near Parked Cars to Avoid Dooring Accidents
One of the most serious hazards that bicyclists face comes from cars that aren't even moving. Bike lanes and regular car lanes are often closely positioned near street parking, where it exists. Bicyclists riding near parked cars should exercise caution and even travel closer to moving traffic to avoid what is known as a dooring accident.
Dooring accidents occur when a bicyclist slams into the open door of a parked car. This can happen because a driver exiting their vehicle isn't necessarily anticipating that a bicyclist may whiz by their car, and the bicyclist may not see the driver opening their door until it is too late.
Dooring bicycle accident injuries can be serious, as a bicyclist is often knocked off of their bike and can potentially land in the path of oncoming cars.
Choose Cellino Law to Negotiate Your New York Bicycle Accident Lawsuit
The Cellino family has been dedicated to representing injured New Yorkers for over 65 years, which is a legacy we proudly carry on to this day. Our team prioritizes client satisfaction and excellent results.
For us, this means communicating clearly, respecting our clients' experiences, and going the extra mile to maximize their compensation for their personal injury claims.
At Cellino Law, you will receive unparalleled service as we negotiate for a settlement that recognizes not only the damages you have already sustained but also the costs you will acquire as you recover from your injury.
We will represent your interests in negotiations with insurance companies, ensure that paperwork is filed and deadlines are met, tap into our network for resources like expert witnesses, and work tirelessly to exceed your expectations.
Contact Cellino Law About Your New York Bicycle Accident Lawsuit
The bicycle accident lawyers of Cellino Law are seasoned, diligent, and strategic. We believe that bicyclists are also entitled to share the road, and we will advocate for your right to seek compensation when a reckless driver has saddled you with medical bills, lost wages, and invisible costs like pain and suffering.
Our knowledge of the legal system and negotiating strategy has been proven time and time again to be an invaluable asset to our injured clients. As your personal injury lawyers, you can trust us to be relentless in our pursuit of a settlement that properly acknowledges the value of the financial, physical, and emotional losses you have experienced.
If you have been injured by a negligent driver in a New York bicycle accident, you may have legal options available to you. Reach out to our team at (800) 555-5555 or use our online form to schedule a free consultation to speak with a highly-qualified bicycle accident attorney. We look forward to hearing from you and helping you recover the compensation you deserve.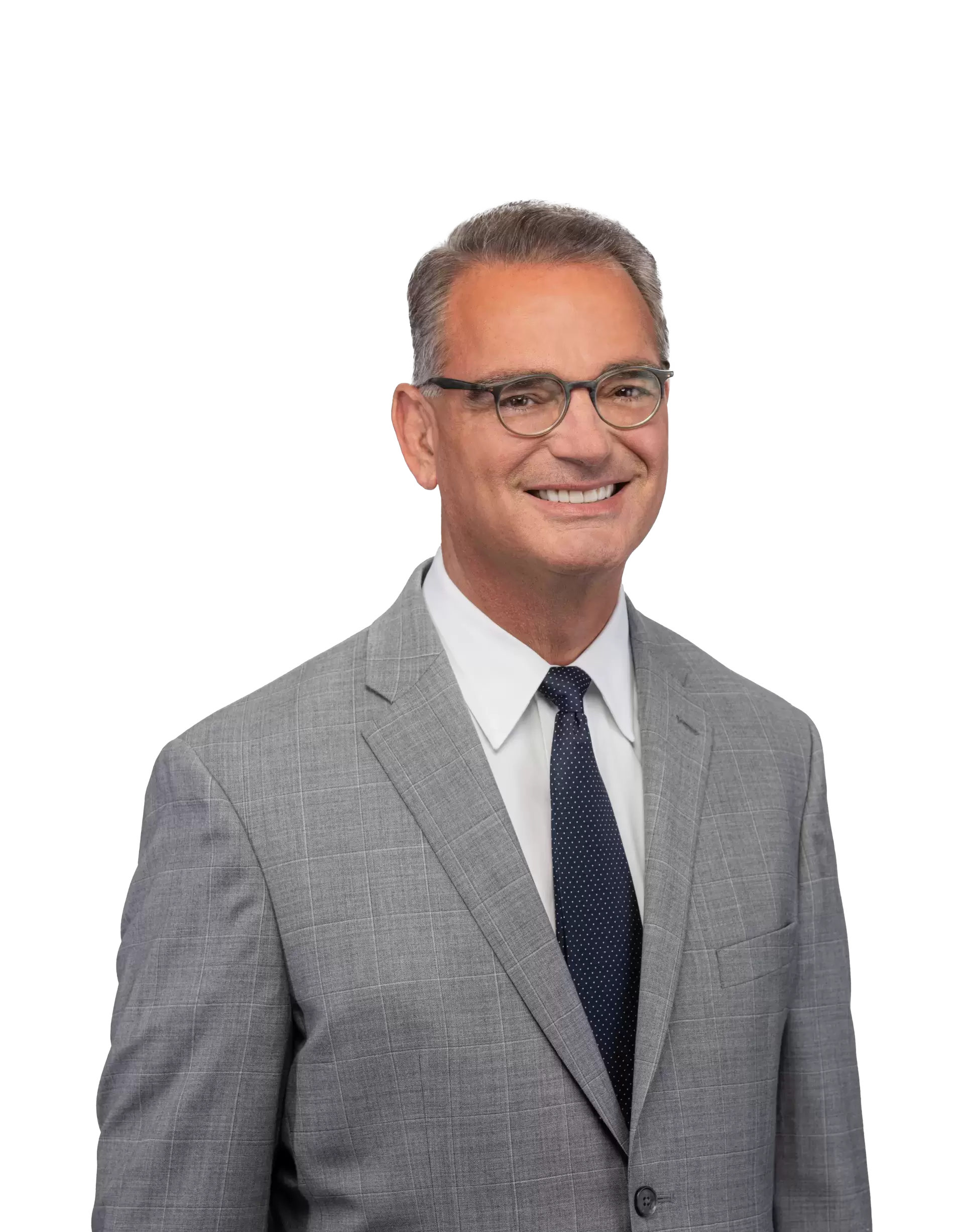 Content checked by the personal injury attorney Ross Cellino. As a family man and a trial attorney, I pride myself on winning cases and serving the community. With over 35 years of experience, I understand the function of a jury, how juries arrive at conclusions, and the role that the jury plays in administering justice. I know how to win cases. You can find us in Manhattan, Buffalo, Melville, Rochester, Brooklyn, The Bronx, Queens and other locations throughout New York.
My wife and I would like to take this opportunity to thank you for a fantastic job as our attorney. We could not have been more pleased with the work you and your team has done on this case. This past four years or so has been such a roller coaster for our family. We are very pleased and grateful with the result. We have made a good choice by choosing you. Thank you.

Dave

This is to express our gratitude to you and your team in helping us and Stephanie navigate through the legal process following her car accident. We are very satisfied with the outcome and grateful for your hard work and attention to details. We fell confident that with this compensation, Stephanie will be able to move forward with her studies and her life with the ability to care for some of her health needs resulting from the injuries sustained following her car accident. Thank you very much and may God continue to bless your efforts.

Jose & Rose

I really appreciated your determination and efforts on handling my case. You have done an outstanding job, and I am very satisfied with the outcome of the settlement. Thank you so so much John.

Amparo

Cellino Law is an amazing firm with a great team. I worked with Greg Pajak and his assistant, Tracey Falconer. I cannot express enough how dedicated they are. The personal attention I received was excellent; they were always available to help with questions and concerns and put me at ease in the unknown territory I found myself in. I highly recommend them to anyone needing representation. A huge thank you to them for all they accomplished for me!

Liane

I highly recommend Cellino Law to anyone involved in a car crash. I worked with Michael Lovecchio, and had a wonderful experience given the circumstances. He was very attentive, and got the best possible outcome I could have wanted.

Susan

Thank you for all your help. It has been a long journey. At last, the light at the end of the tunnel. Also, thank Tom for the help and work he put in.

Ron