Can a Person Drive for Uber or Lyft with a Bad Driving Record?
July 20, 2023
With the expansion of ridesharing services, there has been a growing concern about the qualifications of those who drive for Uber or Lyft. Potential rideshare passengers and other drivers are understandably invested in whether or not an Uber or Lyft driver can work for a rideshare company with a bad driving record.
While Uber and Lyft do have restrictions for their drivers based on their driving records, this does not preclude the risk of a rideshare driver causing a serious accident. At Cellino Law, not only are we familiar with the most recent rideshare accident laws and regulations, we have protected numerous injured clients' right to seek compensation for their medical bills, lost wages, and emotional distress.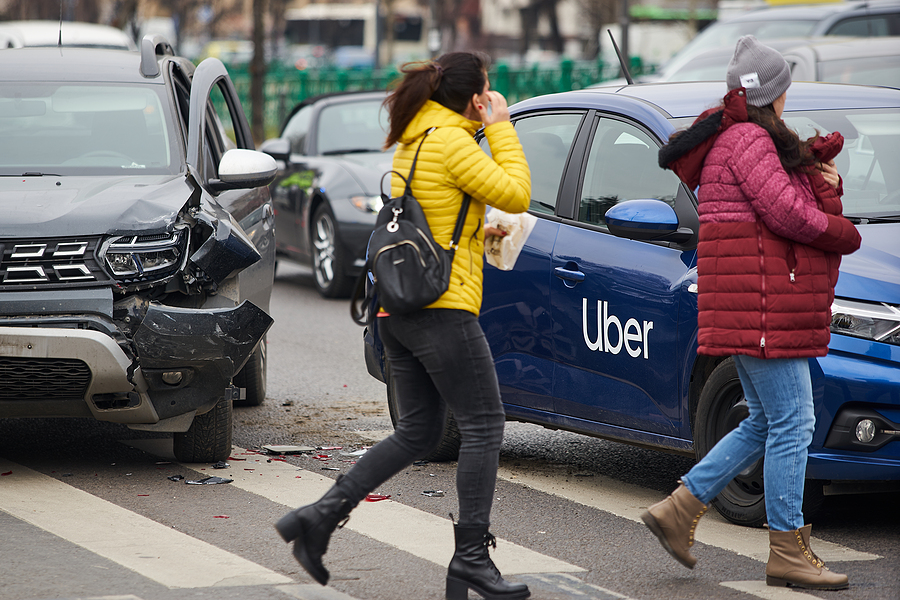 With our extensive history of successful settlements and top-notch negotiating skills, our team is the clear choice when you have been injured by a negligent Lyft or Uber driver. You can take advantage of a free case evaluation with a highly-qualified rideshare car accident attorney when you reach out to us at (800) 555-5555 or use our online form to schedule an appointment.
Rideshare Companies Can Be Found Negligent for Hiring Dangerous Drivers
Rideshare drivers are legally considered independent contractors, but Uber and Lyft know that they can potentially be held liable for negligent hiring practices if a rideshare driver with a bad driving record causes a car accident. To reduce their potential exposure to rideshare accident lawsuits, both companies have implemented certain standards for their drivers.
Despite safeguards enacted by both Uber and Lyft, rideshare drivers can still exhibit negligent driving behaviors that result in car accidents regardless of their driving record.
Driving for a rideshare service like Uber or Lyft presents additional opportunities for stress and distraction beyond what the driver of a personal vehicle is subject to, which can increase the risk of a rideshare accident. For instance, rideshare drivers are motivated to complete rides as quickly as possible, which can lead them to drive more aggressively or recklessly.
They are also accountable for their efficiency and attitude not only through a rating system within the app but also in terms of the tips they receive. Additionally, they have to contend with unfamiliar paths while managing navigation through their phone. Rideshare drivers must also attempt to focus on the road while dealing with disruptive passengers.
This combination of factors can lead to dangerous distracted driving behaviors among rideshare drivers, regardless of their prior driving record.
Uber's Driving Requirements for Rideshare Drivers
Uber runs a background check on applicants before they are approved to be drivers. This includes looking at any criminal record they may have and eliminating anyone with a felony conviction. It also ensures the applicant is not on the sex offender registry in accordance with New York law. Uber also requires that the applicant have a valid driver's license, at least a year of driving experience, valid plates, insurance, and a four-door vehicle.
In terms of a previous driving record, Uber rejects applicants who have had:
More than three minor moving violations in the last three years
A DUI conviction or a reckless driving conviction within the last seven years
A serious moving violation in the past seven years
Qualifications for Lyft Rideshare Drivers
Like Uber, Lyft completes a background check of their applicants. Lyft also disqualifies anyone on the sex offender registry and applicants with felony convictions for crimes like fraud, terrorism, and violent crimes. The company requires a valid driver's license, a four-door car, valid plates, insurance, and that the driver be at minimum 21 to 25, depending on the state.
Lyft usually rejects applicants with:
More than four moving violations in the last three years
A serious moving violation in the last three years
A DUI or other drug-related driving violation in the last seven years
A serious driving-related conviction in the last seven years, like a hit-and-run accident
Lyft monitors their drivers' records, so if a rideshare driver violates Lyft's standards during their employment, they can lose their job.
Choose Cellino Law to Negotiate Your Uber or Lyft Accident Lawsuit
For over 60 years, the Cellino family has been at the forefront of protecting injured New Yorkers' rights to seek compensation for their damages. This family legacy of service has had incredible results in the form of settled personal injury claims.
We are proud of our service to injured New Yorkers, and we are constantly evolving to keep up with emerging issues in personal injury law, such as the relatively new area of rideshare car accidents.
Our team of personal injury attorneys is committed to maximizing compensation for New Yorkers who have suffered damages as a result of a rideshare driver's negligence. We have the negotiating experience, diligent attitude, and subject matter expertise you need to ensure your medical bills, lost wages, pain and suffering, and other damages are recognized in your claim.
Contact the Rideshare Car Accident Lawyers of Cellino Law Today
Even though Uber and Lyft generally don't hire drivers with recent or serious driving record issues, that does not mean that rideshare drivers are above becoming distracted, drowsy, or ignoring traffic laws that endanger other road users as a result. At Cellino Law, we will thoroughly investigate the driver's record as a part of establishing liability in your claim.
Our team of Uber attorneys has regularly litigated complicated rideshare accident lawsuits for injured New Yorkers. We will provide the time and attention your rideshare accident claim requires to ensure that you receive a settlement that properly compensates you for the damages you sustained as a result of your injuries in a New York rideshare car accident.
The car accident attorneys of Cellino Law can provide the legal insight you need to successfully recover the compensation you deserve for your damages. Contact our team at (800) 555-5555 or use our online form to schedule a free case evaluation to learn more about what the Uber and Lyft accident lawyers of Cellino Law can do for you.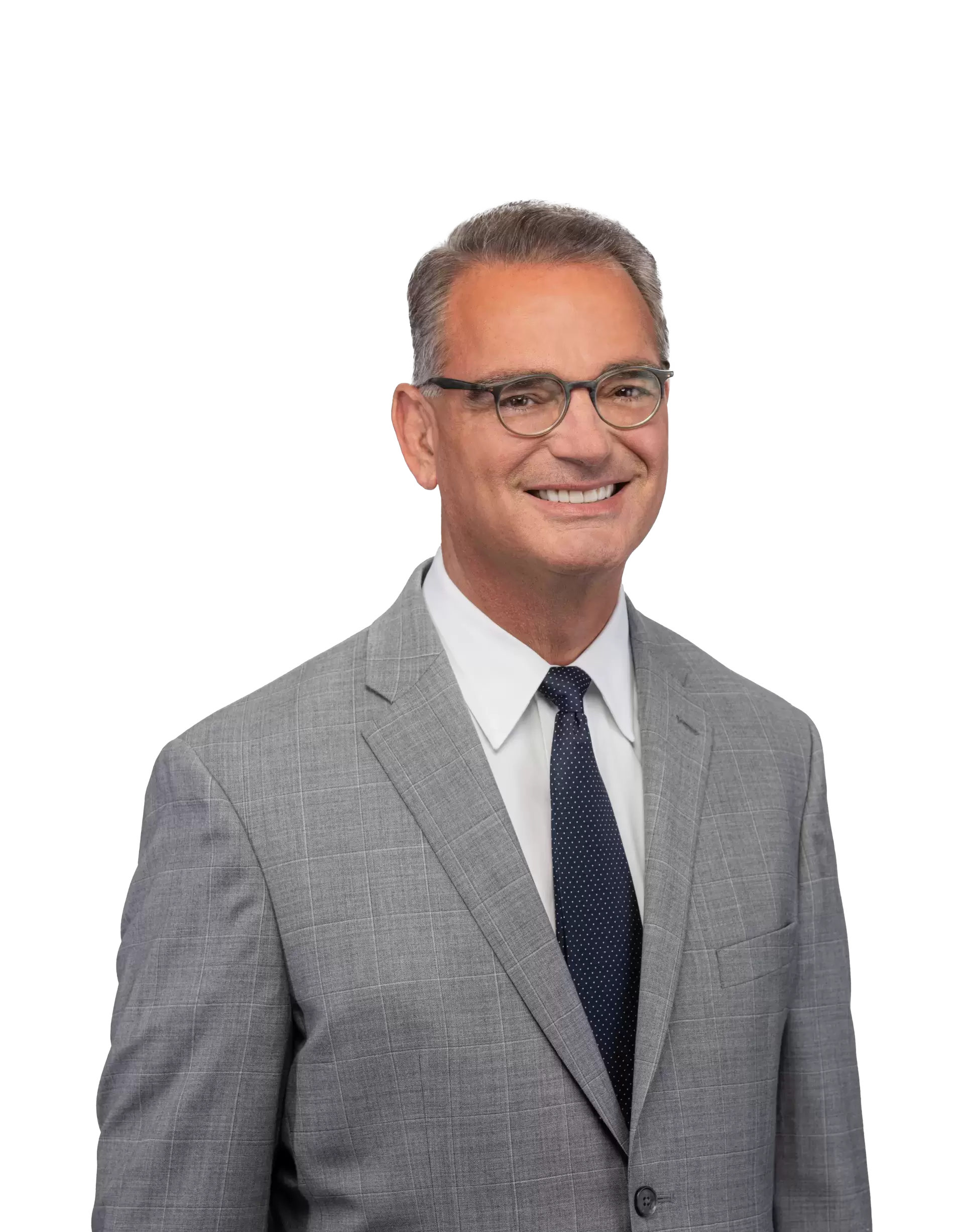 Content checked by the personal injury attorney Ross Cellino. As a family man and a trial attorney, I pride myself on winning cases and serving the community. With over 35 years of experience, I understand the function of a jury, how juries arrive at conclusions, and the role that the jury plays in administering justice. I know how to win cases. You can find us in Manhattan, Buffalo, Melville, Rochester, Brooklyn, The Bronx, Queens and other locations throughout New York.
I really just wanted to say thank you so much for taking my case, answering all my questions, and mostly for being very patient with me. I feel that without you and Roza I would not have been able to get anything at all. I hope to never need a lawyer again, but if I do I will definitely want you both working for me. Again thank your for you hard work, time and patience.

Veola

Joe and I just wanted to send you this note thanking you for the professional way you handled our lawsuit. Your kindness was extremely appreciated in a very difficult time. When we found out the people that caused the accident had no insurance, we thought our chances of receiving any settlement was nonexistent. Once we met with you and released you were able to help us our minds were put at ease. Your aggressive manner of handling the case exceeded our expectations. Please feel free to use us as a reference. Thank you so much and best wishes,

Danielle and Joe

This is to express our gratitude to you and your team in helping us and Stephanie navigate through the legal process following her car accident. We are very satisfied with the outcome and grateful for your hard work and attention to details. We fell confident that with this compensation, Stephanie will be able to move forward with her studies and her life with the ability to care for some of her health needs resulting from the injuries sustained following her car accident. Thank you very much and may God continue to bless your efforts.

Jose & Rose

Thank you for all your help. It has been a long journey. At last, the light at the end of the tunnel. Also, thank Tom for the help and work he put in.

Ron

Mark Kochanowicz is from far the best attorney you can have. Mark treats you like a friend more than a client. He truly cares and go the extra mile for you and your case, contacts you to update you in regards to your case and keep you informed at all times. Mark represented me twice and settled my cases for way more than I expected. I highly recommend Mark Kochanowicz because he is just the best on what he does!!! Thank you Mark!!!!

Maria

I am writing this letter to say how much I appreciate your services pertaining to my case. Your injury attorney took a hands-on approach and left me fully informed at all times as to where my case was going as well as how much ground we had to cover; leaving the final decisions in my hands but making sure that I knew all of the risks involved in the choices. I have dealt with a few law firms in my life on various different cases and this is the first time that I never had to call and/or track down my lawyer… because of this, I have and will continue to recommend Cellino Law to my friends and associates.

Denise