Do I Need A Car Accident Lawyer After A Hit And Run Accident?
March 3, 2023
Car accidents
are already stressful without the added element of a hit-and-run. Hit-and-run accidents can leave you feeling overwhelmed, confused, or completely helpless. You may not know what to do or who to turn to for help while you navigate the complexities of securing compensation for your losses.
So, what should you do after a hit-and-run accident and how can a car accident lawyer help you to recover damages from the collision?
What Is Considered A Hit-And-Run Accident?
A hit-and-run accident occurs when a driver hits another person, their car, their property or their animal and leaves before any insurance information can be exchanged. The person operating the vehicle causes damage and/or injuries — ranging from minor to severe in nature — before fleeing the scene without contacting authorities.
Unfortunately, hit-and-run accidents cause more than just temporary damage to some. The NHTSA released its 2020 crash data related to hit-and-run accidents and the results are startling:
2,564 drivers died from a hit-and-run automobile accident, up 26% from the year prior.
1,562 pedestrians suffered fatalities due to hit-and-run drivers in 2020.
202 cyclists died from injuries from hit-and-run-accidents in 2020.
Why Would A Driver Leave The Scene Of An Accident?
There are many reasons why a driver would choose to leave the scene of an accident, regardless of whether or not they caused it. In some cases, the reason could be completely innocent, as they may not realize they had caused an accident.
Sadly, the reason for fleeing the scene is not innocent in nature more times than not. The driver who caused the accident may have been driving:
Without a valid driver's license
Without proper car insurance
Under the influence of drugs or alcohol
With outstanding warrants against them
While texting or another form of distracted driving
What To Do After A Hit-And-Run-Accident?
Whether you've been injured or solely endured property damage as a result of the collision, here's what you should and shouldn't do after you've been involved in a hit and run accident.
DO:
Check yourself and any passengers, if applicable, for any injuries.
Call 911 to report the accident and file a police report with the proper authorities.
License plate number
Gather as much information as you can about the fleeing driver and their vehicle, like

Vehicle year, make and model
Which direction they were heading
Location, time and date of the accident.
Any names and contact information of witnesses.
DON'T:
Attempt to follow the fleeing driver, as leaving the scene can put you in a compromising position.
Wait to call the police to report the accident.
If either you or someone in your vehicle was injured, it's imperative to seek medical care as soon as possible after the accident. This will not only help to ensure that you or the injured party receives proper medical care for any injuries, but will produce a record from a medical professional if you choose to file a claim.
What Are The Penalties For A Hit-And-Run Accident in New York?
Fleeing an accident scene that you've caused is illegal in New York, which means you can be criminally charged and receive a sentence of up to 1 year in jail. If there are serious injuries or fatalities, it becomes a felony and you can be sentenced to up to 7 years in jail.
Other penalties for hit-and-runs include:
Up to $250 fine for property damage only and up to $5,000 for injuries.
3 points on your driver's license if there are no injuries or minor injuries.
Up to 15 days in jail if there are no injuries.
Up to 3 months in jail for refusing to provide insurance information in an accident with injuries.
Up to 1 year in jail for leaving the scene of an accident before police arrive.
Criminal conviction for leaving the scene of an accident where injuries or fatalities have occurred.
How Can A Car Accident Lawyer Help After A Hit-And-Run Accident?
If you're involved in an accident where the other driver flees the scene, you could be entitled to compensation for any injuries you've sustained due to their negligence. However, if you plan to file a claim against them for your injuries, you'll need to find the driver responsible.
A car accident lawyer may be able to help you proceed if the police are not able to track the driver down. If the other driver is not traceable even with the help of an experienced law firm and the police, you can always pursue compensation from your own insurance company in the form of no-fault coverage or SUM (Supplemental Uninsured Motorist) coverage. If you do not have a vehicle with automobile insurance, you would then have a claim through a New York State agency created to potentially provide you with compensation called MVAIC.
Working with a car accident attorney, they will be able to:
Thoroughly investigate your accident
Find evidence that prove you were not liable for the accident or any resulting damages
Help document any injuries or losses to insurance
Make sure you comply with all relevant deadlines for filing claims and personal injury lawsuits
Alone, these items may be a huge undertaking, especially if you are seeking continued medical care and recovering from your injuries. Your attorney will act on your behalf to ensure you receive a fair settlement for your injuries while you focus on recovering.
When You Don't Need A Car Accident Lawyer After A Hit-And-Run
Generally speaking, you will not need the assistance of a personal injury lawyer if you or your passengers did not suffer any injuries or any property damages you've sustained are minor. If your vehicle was the only thing that sustained damage during a hit-and-run, a personal injury lawyer will not be able to assist you in recovering any damage from the accident.
In that particular instance, you will need to turn to your own personal collision coverage to help cover the cost of repairs after you pay your deductible. Collision coverage is an elective coverage in New York, meaning that you are not legally required to carry it, although this type of coverage can come in handy when your vehicle is damaged
Contact Cellino Law For A Free Consultation
If you've been involved in a hit-and-run accident, don't wait to explore your options for recovering a settlement. Working with a team of experienced car accident lawyers can help to ensure that you don't receive a lowball offer from insurance for your injuries.
The car accident attorneys at Cellino Law have the experience and resources necessary to help you recover maximum compensation for your injuries. To talk to a member of our legal team ,contact us today at 800-555-5555. All case consultations are completely risk free and confidential.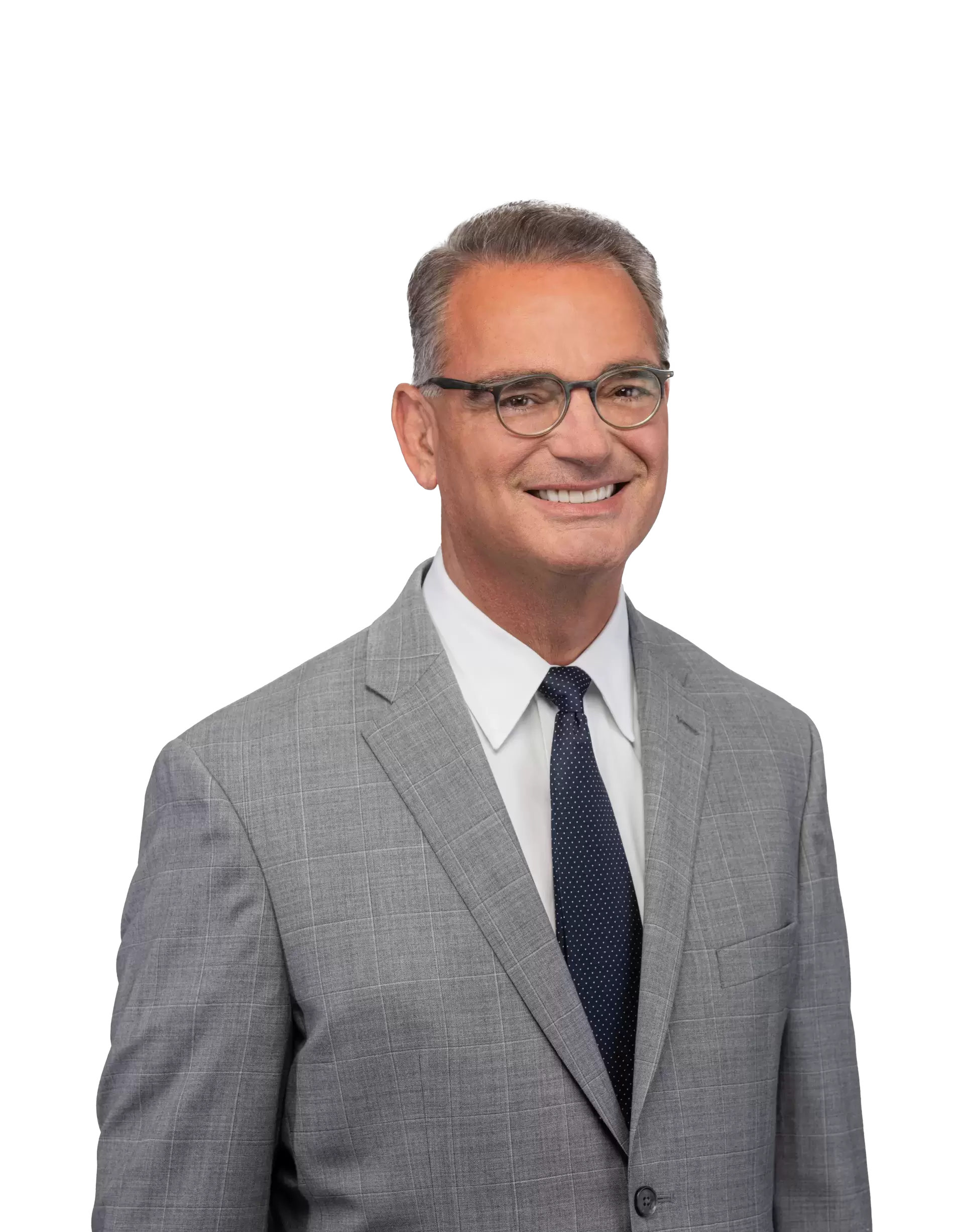 Content checked by the personal injury attorney Ross Cellino. As a family man and a trial attorney, I pride myself on winning cases and serving the community. With over 35 years of experience, I understand the function of a jury, how juries arrive at conclusions, and the role that the jury plays in administering justice. I know how to win cases. You can find us in Manhattan, Buffalo, Melville, Rochester, Brooklyn, The Bronx, Queens and other locations throughout New York.
I can only say great things about my attorney Allan Silverstein. He is professional, he calls back right away, he keeps me informed, and makes me feel comfortable as this entire ordeal is stressful. I have total confidence in his ability to handle whatever comes his way. He is no nonsense and very good at his job. Thank you Allan... he is a true asset to the team!

Mrs Steward

Joe and I just wanted to send you this note thanking you for the professional way you handled our lawsuit. Your kindness was extremely appreciated in a very difficult time. When we found out the people that caused the accident had no insurance, we thought our chances of receiving any settlement was nonexistent. Once we met with you and released you were able to help us our minds were put at ease. Your aggressive manner of handling the case exceeded our expectations. Please feel free to use us as a reference. Thank you so much and best wishes,

Danielle and Joe

I really just wanted to say thank you so much for taking my case, answering all my questions, and mostly for being very patient with me. I feel that without you and Roza I would not have been able to get anything at all. I hope to never need a lawyer again, but if I do I will definitely want you both working for me. Again thank your for you hard work, time and patience.

Veola

Thank you for your efforts on my behalf. I am very pleased (and surprised) at the amount of the settlement. We will use the funds to help pay down the debt on the truck we had to purchase after ours was totaled. Thank you again.

Linda

We'd like to thank you for all the assistance and time you spent on our case. Your professionalism and honesty will always be appreciated. The staff was always courteous and we were always impressed with your accountability. Your passion and dedication will never be forgotten, nor will you.

Sarah

Tim Cellino handled my case beautifully. He is very knowledgeable and patient with all my questions. He kept in touch with me through out my ordeal. Tim also got a settlement for more than I expected. I highly recommend Tim Cellino!

Jayne