What Are The Damages For Medical Malpractice In New York
July 6, 2023
When a trusted medical professional acts negligently, catastrophic injuries can be incurred on a patient under their care. If this happens, the patient may feel like there is no recourse they can take to recover damages for their financial and emotional losses.
While medical malpractice cases do require a very stringent set of guidelines and regulations, patients who have experienced negligence at the hand of a medical professional do have options for legal recourse.
What Is Medical Malpractice?
Also known as medical negligence, medical malpractice occurs when a doctor, hospital, or other healthcare professional deviates from the established standard of care and fails to provide the type of care that a prudent healthcare provider would reasonably offer in a similar situation.
When a healthcare worker acts in a negligent way, either intentionally or not, the consequences can be life-changing to the patient. Patients that are victims of medical malpractice can require additional surgeries and treatments, require additional medications, or, unfortunately, suffer a wrongful death.
What Are Different Types of Medical Malpractice?
There are many ways that a patient can be injured by a medical professional. Some common examples of medical malpractice include:
Misdiagnosis
Misdiagnosis is one of the most common types of medical malpractice. Misdiagnosis occurs when a healthcare provider fails to properly identify a patient's condition or injury.
Failure to Treat
In some instances, a healthcare professional may properly identify a patient's condition or injury but fails to provide or recommend the proper treatment options.
Delayed Diagnosis
Healthcare professionals may fail to order proper diagnostic tests or fail to communicate test results to their patients in a timely manner, resulting in further injury or illness to their patients.
Birth Injuries
When medical errors arise during the birthing process, the infant or mother may suffer severe injuries or death.
Surgical Errors
Surgical errors occur when a surgeon deviates from the standard of care in the operating room and causes harm to the patient. Some examples of this could include operating on the wrong body part, performing surgery incorrectly, or equipment left inside the body.
What Criteria Must Be Met To File A Medical Malpractice Claim?
It is important to understand that not all unsuccessful treatments or unsatisfactory results constitute medical malpractice. In New York State, there are a set of criteria that must be met in order for a medical malpractice claim to be filed successfully.
A Relationship Existed Between the Patient and the Provider
In order to move forward with a medical malpractice claim, a patient-doctor relationship must have existed. With this relationship, there is an associated "duty of care" that the healthcare professional or facility owes to their patient.
The Healthcare Provider Acted Negligently
Like all personal injury claims, there must be proof that the healthcare professional or facility acted in a way that was negligent to the patient. Each situation is unique and should be evaluated by a legal professional to determine if the duty of care was breached.
This Negligence Caused Injury or Harm To The Patient
In order for a medical malpractice claim to be considered, the patient must prove that the healthcare provider's negligence caused them harm. In these types of cases, the injury must be directly related to the negligent care and not directly associated with any underlying conditions the patient may have.
What Are The Types of Damages In Medical Malpractice Cases?
Damages from medical malpractice cases will typically fall into two general categories: compensatory damages and punitive damages.
Compensatory Damages
Compensatory damages are intended to compensate the patient for their out-of-pocket expenses resulting from the injury (actual damages) and any quantifiable damages (general damages), including pain and suffering, emotional losses and future medical expenses, and lost wages.
Actual Damages
Actual damages, sometimes known as special damages or economic damages, can include the following:
Medical and hospital expenses incurred after medical malpractice occurred
Wages lost during the recovery period
The cost of medication and other necessary medical equipment
General Damages
General damages, also known as non-economic damages, can include the following:
Pain and suffering
Emotional and mental anguish
Disfigurement or injury permanency
Projected future medical expenses or lost wages
Loss of enjoyment of life
Punitive Damages
Punitive damages are intended to punish the wrongdoer – in this case, the healthcare provider or medical facility – for intentional or reckless conduct. These damages are typically only awarded when the conduct in question is so egregious that a punitive award to the patient is deemed necessary to deter the healthcare provider or facility from future similar conduct.
Seeking Damages For Medical Malpractice
If you or a loved one has experienced medical malpractice resulting in injury or wrongful death, it's important to take action as soon as possible. The statute of limitations for any medical malpractice claim in New York State must be filed within 2 ½ years from the date when the negligence occurred.
However, if malpractice occurred as part of a continuing course of treatment, the statute of limitations does not begin to run until the final date of treatment.
Each medical malpractice case is unique and often incredibly complex to prove, which may require the assistance of a trusted legal professional. Finding an attorney who has extensive experience representing patients and patients' families in medical malpractice is important for those wishing to file a successful claim.
At Cellino Law, our skilled attorneys have recovered over $2 Billion in settlements for personal injury victims – including those who have suffered medical negligence – across New York State. If you have been injured by a negligent medical professional and have questions about filing a claim against them, contact us at 800-555-5555.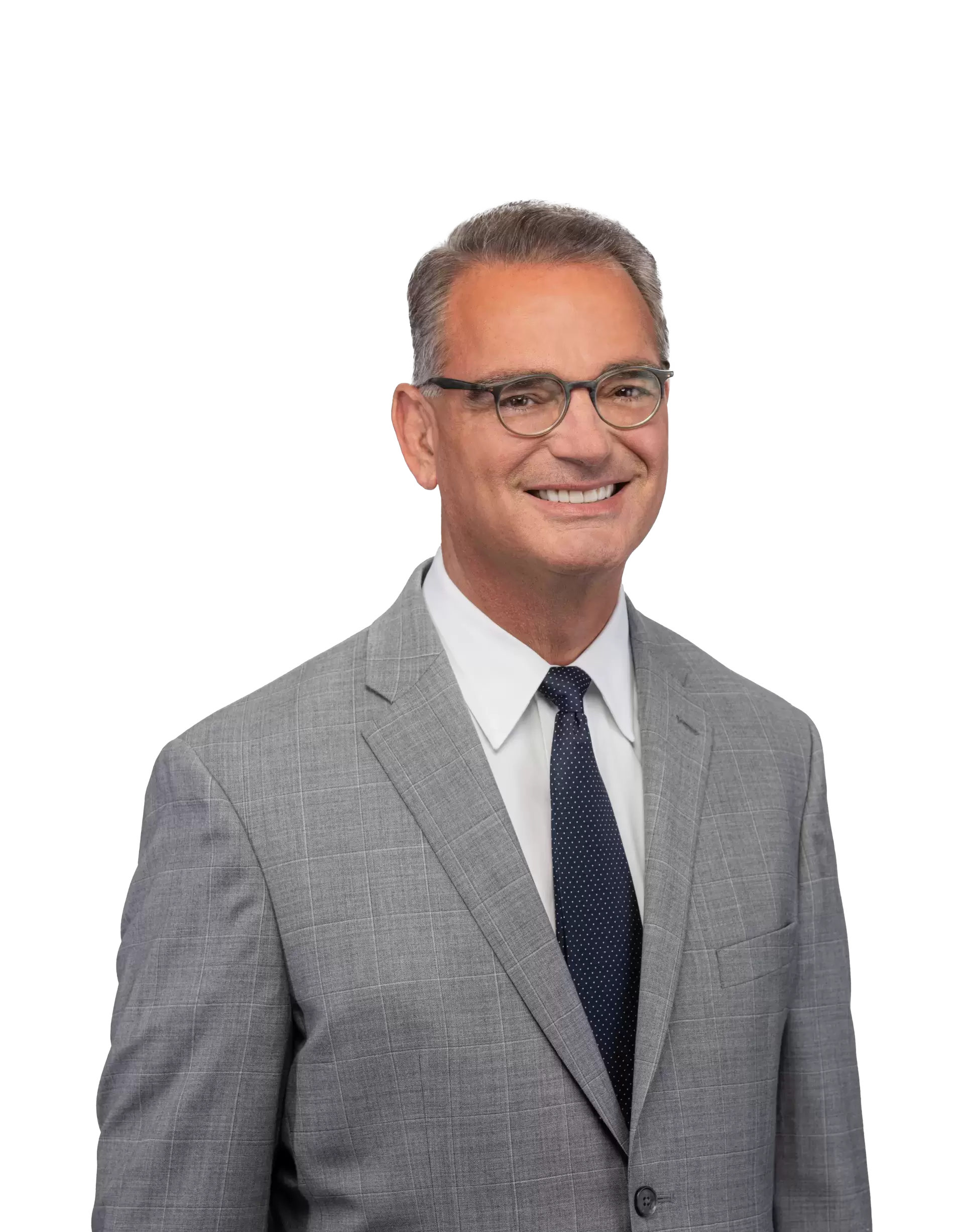 Content checked by the personal injury attorney Ross Cellino. As a family man and a trial attorney, I pride myself on winning cases and serving the community. With over 35 years of experience, I understand the function of a jury, how juries arrive at conclusions, and the role that the jury plays in administering justice. I know how to win cases. You can find us in Manhattan, Buffalo, Melville, Rochester, Brooklyn, The Bronx, Queens and other locations throughout New York.
My experience during the time of negotiations was extremely positive. Josh Sandberg handled my lawsuit with the utmost integrity. He returned all my phone calls in a timely manner and answered all my questions. Josh made things less stressful. I would highly recommend Josh and the entire staff at Cellino Law.

Arthur

This letter is to thank Ms. Diane D'Andrea, assistant to Mr. George Gridelli, Attny for all the hard work, dedication, and attentiveness she showed during the representation of my case. She was always cheerful and ready to help in whatever way she could. All messages left for Mr. Gridelli were always relayed and Mr. Gridelli always promptly returned our calls. She was a very competent assistant. Cellino Law has proven to be a model of what legal representation should be. Throughout the 6 ½ years of this case, I have heard many horror stories from people with "bad lawyer stories." We consider ourselves to be very lucky to have chosen Cellino Law and will always recommend you to those looking for good, honest representation with a personal touch.

Joseph

It was a great pleasure working with you on my lawsuit. You certainly gave 150% of your time and interest in settling my case and for that, I am extremely grateful. Therefore, I want to thank you very much for helping me win my settlement and wish you the very best.

Linda

I really appreciated your determination and efforts on handling my case. You have done an outstanding job, and I am very satisfied with the outcome of the settlement. Thank you so so much John.

Amparo

Cellino Law was a great company to work with. From the beginning they came out and met with my uncle and myself and assured us that everything would be taken care of from beginning to end our lawyer state and constant contact with us to make sure that everything would go smoothly and it did. I would definitely recommend anybody to go to Cellino Law for whatever help they need. And specifically please ask for the lawyer that we had Mr. Alan Silverstein. He was amazing and his staff was always attentive. Please go with them for your next law needs.

Eshaunda

I am so grateful for your expertise, patience, and perseverance which resulted with such a successful settlement regarding my car accident. I also want to let you know how impressed I was with you and your firm and I won't hesitate to recommend you to anyone who needs assistance from an accident. I truly appreciated your care and professionalism. Thank you again for your kindness and support

Lisa