What You Need to Know About Automotive Software Failure and Car Accidents
August 15, 2023
Over the years, improvements in cars' built-in software systems have helped to improve the driving experience. However, software failure is a real driver threat and can lead to serious accidents. Depending on how and when automotive software failure happens, the driver of the vehicle can be at risk for traumatic injuries or even fatality.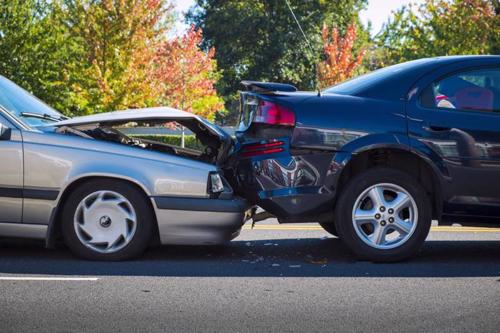 How Does Automotive Software Work?
Software used in today's automobiles is quite complex and sophisticated. However, with advances in technological capabilities, there also comes an increased chance of complications or failure.
Many newer cars (manufactured within the last decade or so) have more than 100 electronic control units ("ECUs"), which are required to run the necessary safety functions of the vehicle. In modern cars, the brakes, airbags, engines, and other important features generally need these software functions to work.
Automotive software often contains firmware, an embedded microprocessor, circuitry, memory, and a network connection. Software installed in ECUs may be provided by a party in the automotive supply chain or created and coded by the manufacturer.
Assembly with ECUs requires testing the entire system to ensure all parts function perfectly. If an ECU malfunctions, it can effectively lead to an accident as a result of the failure in the vehicle's electronic stability, braking, or forward collision avoidance systems.
Accidents Caused By Automotive Software Failures
A collision could be unavoidable if an automobile's software fails and the key vehicle systems cease to work. For example, a software malfunction could trigger a vehicle's automatic braking system without warning, putting the passengers of the vehicle at risk of a rear-end crash or T-bone accident.
Automobile manufacturers may be legally responsible for these injuries, as they have represented that their vehicles are safe to own and drive. If the quality support for software in the vehicle—including cybersecurity, non-functional safety, and functional safety—ensures that brakes and other key systems work correctly, then an accident should not occur.
When manufacturers fail in this responsibility, they may be held liable for causing injuries sustained in a resultant collision.
How Do Manufacturers Handle Software Failures or Defects?
If the defect or failure is minor, the manufacturer might respond in one of several ways:
Ignore the defect, as it poses no real threat to the vehicle's safety or performance.
Upgrade the firmware when the vehicle is taken in for routine servicing.
Include the updated firmware in replaceable subassemblies.
Do over-the-air upgrades for compatible ECUs and models.

If the manufacturers use this method, they may not be required to expose software defects or fixes to consumers or regulatory agencies.
If the software failure has serious safety implications, the manufacturer may be required to offer a recall. Any vehicle equipment manufacturer that determines a piece of equipment contains a safety defect or is not in compliance with federal safety standards must report its findings to the NHTSA.
Once a recall is issued by the manufacturer, owners of vehicles with the defect are notified to visit a dealership-certified mechanic to replace the defective piece of equipment.
Can You Pursue Legal Action Against A Manufacturer For An Accident Caused By Software Failures?
When an automotive software failure causes an accident, the manufacturer may be liable for damages. However, certain criteria must be met for an injury victim to successfully file a claim against the manufacturer.
Proving Liability
Software malfunctions that lead to an accident can typically be linked back to the manufacturer of the vehicle or the software. The manufacturer has a duty to ensure that the software is properly functioning, calibrated, and updated before a vehicle is sold to a customer. When a manufacturer fails to uphold that duty of care, it may be held liable.
Additionally, any mechanics or repair shops that perform updates or recall repairs on the software could be held liable for damages if they fail to update the software correctly. The owner of the vehicle should also be sure to frequently perform maintenance on the vehicle and ensure that the repairs are performed by a reputable and knowledgeable mechanic.
Statute Of Limitations
In New York State, the statute of limitations to file a claim for personal injuries is three years from the date of an automobile accident. If an injury victim fails to bring a claim forward within that time, the courts will likely find their claim time-barred, and they will not be able to collect damages for their injuries.
Contact An Experienced Auto Attorney For Assistance With Your Claim
If you or a loved one sustained injuries in a car accident due to a software malfunction, don't wait to contact an experienced auto attorney. At Cellino Law, our attorneys will fight to ensure that you are properly compensated for your injuries.
Fighting an auto manufacturer's insurance company without the assistance and resources of a law firm can be extremely difficult. If your vehicle's manufacturer is at fault for your accident, our team of well-respected attorneys will help prove any liability that falls on the manufacturer.
To schedule a free consultation with a legal team member, contact Cellino Law at 800-555-5555.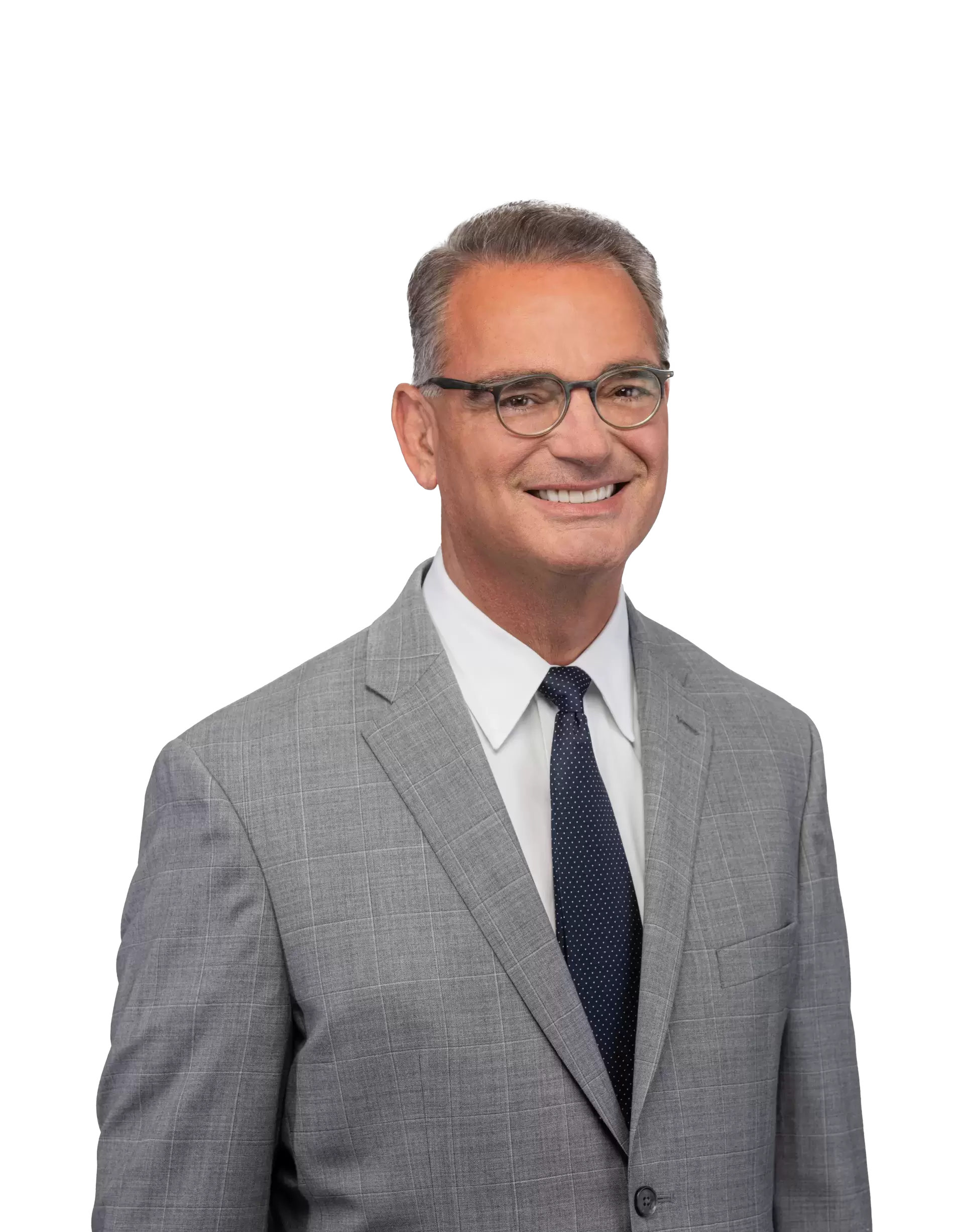 Content checked by the personal injury attorney Ross Cellino. As a family man and a trial attorney, I pride myself on winning cases and serving the community. With over 35 years of experience, I understand the function of a jury, how juries arrive at conclusions, and the role that the jury plays in administering justice. I know how to win cases. You can find us in Manhattan, Buffalo, Melville, Rochester, Brooklyn, The Bronx, Queens and other locations throughout New York.
Choosing the right attorney to represent you after an accident can make all the difference. This is no cliche. I recently experienced these words to live by first hand. After a tractor trailer rear ended me at high speed in 2017 I retained Allan Silverstein to handle my case. I quickly realized that bringing a lawsuit rapidly snowballs into a mountain of details that can make or break your results. Documents, case histories, doctor visits, bills, and lots of phone calls all need to be accurately kept track of if a successful outcome it to be attained. To complicate matters I reside in New York and the incident took place in New Jersey. Luckily, Allan was licensed in multiple states. I was fortunate to find Allan to handle this matter from the New York area. Armed with an accurate account of the facts Allan went to work on the difficult job of negotiating with the defending insurance company as well as my no fault carrier in order to obtain the best possible outcome for my set of circumstances. In a lawsuit communication is key and and events can be of a timely nature. Allan never failed to return my calls - usually the same day! He fought skillfully and respectfully to get me the best possible settlement. He is easy to deal with and a likeable down to earth guy. He always listened with compassion and respect to my issues. He guided me with objective understanding as well as a realistic analysis of the merits of my case. When we finally settled Allan got me a fair agreement beyond my expectations and negotiated with my doctors to make sure all my bills were paid. It was a great experience having Allan represent me. Quality work in any aspect of life is hard to find. Quality is what I got with Allan Silverstein. I highly recommend him if you find yourself in need of a personal injury attorney.

Theodore

I can only say great things about my attorney Allan Silverstein. He is professional, he calls back right away, he keeps me informed, and makes me feel comfortable as this entire ordeal is stressful. I have total confidence in his ability to handle whatever comes his way. He is no nonsense and very good at his job. Thank you Allan... he is a true asset to the team!

Mrs Steward

Cellino Law is an amazing firm with a great team. I worked with Greg Pajak and his assistant, Tracey Falconer. I cannot express enough how dedicated they are. The personal attention I received was excellent; they were always available to help with questions and concerns and put me at ease in the unknown territory I found myself in. I highly recommend them to anyone needing representation. A huge thank you to them for all they accomplished for me!

Liane

My wife and I would like to take this opportunity to thank you for a fantastic job as our attorney. We could not have been more pleased with the work you and your team has done on this case. This past four years or so has been such a roller coaster for our family. We are very pleased and grateful with the result. We have made a good choice by choosing you. Thank you.

Dave

I want to thank your law firm for settling my lawsuit where others failed. You treated me with the utmost respect and care, because of your law firm the dream of owning my own home finally came true. For the first time in a long time, we're living out our dream home. Thank you a million times over. Thank you for making my dream come true.

Marcy

Cellino Law was a great company to work with. From the beginning they came out and met with my uncle and myself and assured us that everything would be taken care of from beginning to end our lawyer state and constant contact with us to make sure that everything would go smoothly and it did. I would definitely recommend anybody to go to Cellino Law for whatever help they need. And specifically please ask for the lawyer that we had Mr. Alan Silverstein. He was amazing and his staff was always attentive. Please go with them for your next law needs.

Eshaunda