CAR CRASH? CALL CELLINO
If you or a loved one have suffered a personal injury, you'll need a skilled personal injury attorney by your side. At Cellino Law, our injury attorneys have decades of hard-fought experience to help ensure you receive the compensation you're entitled to after an accident.
AVAILABLE 24/7
NO UPFRONT FEES
FREE CASE EVALUATION
NO FEES UNLESS WE WIN!
ISLIP, NY PERSONAL INJURY ATTORNEYS
PERSONAL INJURIES
ACCIDENT CASES
ISLIP, NY
PERSONAL INJURY LAWYER
If you are in Islip, New York, and you have a loved one that has recently suffered from some type of personal injury, due to the negligence of someone else, you could be feeling confused and hurt. You may not be sure what to do next, and if this has happened to you, you may also be wondering about your financial well-being in regard to the injuries you now have. If you are not feeling well, you are certainly at the right location. The Islip, NY personal injury lawyers at Cellino Law are here to help you get compensation for your injuries. We have built up a fantastic reputation for helping our clients obtain the justice that they most certainly deserve.
Our Islip, NY personal injury firm will know exactly how to go up against insurance companies to make sure that they do not provide you with a compensation amount that is far less than you deserve. If this is for you, or someone that you love that has been injured recently, give us a call at 800-555-5555 to schedule a free consultation. You will speak with one of our representatives that will advise you on how you should proceed. In the information below, we are going to walk you through the process of what you need to do when dealing with a personal injury related accident.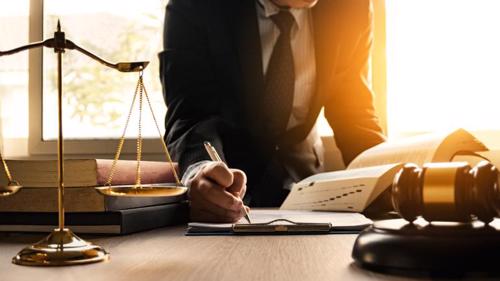 How is Fault Determined in Personal Injury Claims in New York?
Since the mid-1970s, the state of New York has become known as what is called a comparative negligence state. All this means is that anyone that has been injured because of someone and their negligence, or even if they played a role in the incident, compensation for damages can still be obtained from the party or individual that leads to you getting injured. This is looked at from a percentage point of view, and once your percentage of fault is determined, the jury or judge can then subtract that amount and then provide you with what is called a damage award.
The jury or judge is going to assess the situation, determine the percentage of fault on both sides, and this will be based on the evidence that is submitted. It is the defendant's responsibility to prove that comparative negligence should be looked at in order for the case to move forward.
For example, if you are in a car accident, and this occurred somewhere in Islip, NY, the compensation options that you have could be limited. This is because New York is also known for its adherence to no-fault insurance which means that if you are injured in a vehicular accident, the reimbursement that you receive from the incident will come from the insurance company, no matter whose fault it was.
However, there is some discretion here when it comes to the severity of the injuries, essentially a threshold that pertains to full disability for a period of 90 days, or if you were severely injured, severely disfigured, if you had bone fractures, body organs damaged, and all of this will be used to determine liability in regard to who was at fault.
Is There a Time Limit on Filing a Personal Injury Claim in New York?
According to the statute of limitations in New York, legal action must be taken by a certain time and it is dependent upon the type of case that caused the injury. In regard to personal injury cases, three years is the latest that such a lawsuit can be filed against those that are perceived to be the responsible party. Anyone that files late will not be able to pursue this and there is absolutely no way that it will ever be heard in front of a judge or jury beyond that date.
This is something that you need to think about because many of the cases go in this direction, but it is not for all of them. An example of this would be a medical malpractice case in which the specific injuries that a person received would not show up, and therefore the onset of those injuries would be naturally delayed.
If this type of case involves the state:
Formal claims must be filed within 90 days in the state of New York, and lawsuits must be filed within 12 months.
Claims against the state of New York give individuals 90 days to file this paperwork, specifically if they are not able to agree to a final figure on the settlement which tends to happen with medical malpractice cases.
If there is a specific county in the state where you are filing a claim, individuals also have 90 days and one year for the lawsuit to be filed.
The Types of Compensation You Can Receive in a New York Personal Injury Lawsuit
When damages are finally awarded to the victim, they are designed to help compensate for any losses that they have experienced due to the negligence of the other person. The damages are designed to get the victim back to where they were as if the accident had never occurred. These types of damages will include:
Economic Damages
Loss of future earnings as a result of this new disability
Property damages
Medical bills related to prescription drugs, treatments, rehabilitation, and surgeries.
Economic damages
Loss of wages because they are not able to work
Non-Economic Damages
Non-Economic damages referred to suffering and pain that are the result of injuries from the accident. These will include:
Mental anguish
Emotional distress
A loss of consortium
Punitive Damages
When discussing punitive damages, these are referencing steps that are taken so that similar offenses by the perpetrator are not repeated. These are placed on the individuals who have by their poor choices put others at risk as a result of being intoxicated or perhaps speeding.
Why Should You Hire a Lawyer for a Personal Injury Claim?
These cases are extremely difficult and complex which is why hiring a personal injury attorney is recommended. It is possible that you may not have felt that you had serious injuries, yet you will still want to hire a lawyer to help you. Some of these reasons will include:
Case Preparation
Despite what you may have been told, insurance companies are just there to make a profit and protect themselves. Attorneys are going to fight for you, and fight against any insurance company that is not allowing you to get the full amount of money that you deserve. In addition to this, lawyers can prepare your case with evidence collected. Additionally, further investigations may be done in order to make your lawsuit as strong as possible.
Settlement Negotiation
It is during this process that negotiations will occur with the other party in an attempt to come to a settlement. This is a time-consuming process, but your attorney will work diligently in order to come up with the right compensation package.
Trial Preparation
When or if this does go to trial, your lawyer is always going to represent you in court. Your lawyers will be trained to do this and will know exactly how to present your case to a judge and jury.
How Much Will it Cost to Hire a Personal Injury Attorney?
People that do have these types of injuries will often hesitate in hiring a lawyer because they believe they cannot afford it. In this case, that is not true. Our lawyers always work on a contingency basis for these cases. This means that no money will need to be paid initially, and you will only be charged if we are able to win. Therefore, there's no reason to avoid hiring a personal injury attorney.
Is It Necessary To Visit The Court For An Injury Claim?
Most of these cases never go to trial because they are settled out of court. However, if it does get to that point, because of complex and unforeseen events happening, you may have to go but most of them will not require it.
Contact Cellino Law Today
If you do need a personal injury lawyer to help you, and if you are in Islip, call us up today. When we visit with you initially, it is a free consultation, plus we will give you some advice that can help you out. Always remember that these types of cases must be addressed as soon as possible. Call us today at 800-555-5555.
CHOOSE US FOR YOUR PERSONAL INJURY CASE
AVAILABLE 24/7
NO UPFRONT FEES
FREE CASE EVALUATION
NO FEES UNLESS WE WIN!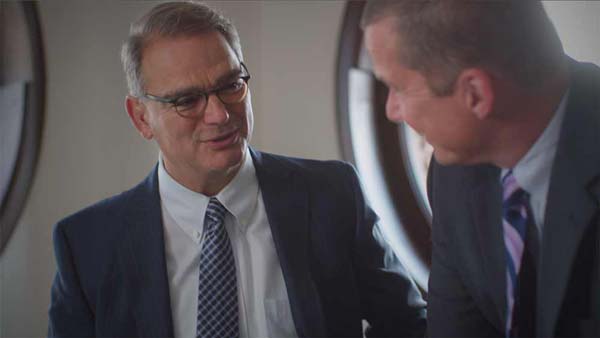 LOCAL RESOURCES