Sometimes, workers are injured on the job or develop an illness related to their occupation Workers' Compensation is designed to help in these situations. It's a type of insurance that is designed to protect workers, and more often than not, workers involved in on-the-job accidents will be covered. In most cases, if an injury is severe, long-term disability will be covered under Workers' Compensation. Need assistance submitting a claim? Work with a qualified Islip workers compensation lawyer at Cellino Law. We can assist you throughout the process and make sure the appropriate documentation is submitted, allowing you to receive the funds you're entitled to.
Law in New York State requires employers to offer their Workers' Compensation benefits. This can be done by purchasing insurance or by self-insuring. There is a formula used in New York state to determine benefits, which include medical expenses, loss of income, and loss of wages due to necessary time off. Sadly, claims and benefits are regularly denied. If you're in this position, our Islip personal injury lawyers are here to help. We'll work to get you the compensation that you're entitled to.
New York Workers' Compensation Coverage
If you've been injured on the job, you'll want to make sure you're fully aware of what New York's Workers' Compensation laws cover. There are rigid rules relating to the rights of workers, and it's important to be aware of these guidelines when seeking benefits. Being injured on the job doesn't necessarily entitle you to benefits.
In order to be covered under New York's workers' compensation laws, an accident leading to an injury must be within one of these categories:
New York State mandated that your employer carried Workers' Compensation coverage.
You sustained an injury, disability, or illness that happened on-the-job, is related to your position, and was caused by your work.
You submitted a written note to your employer related to the accident or incident that led to injury or illness within 30 days from the date of the accident.
In your medical report, it directly states that an on-the-job accident or workplace conditions lead to illness, injury, or disability.
Sadly, many accidents or injuries that clearly seem to be covered under Workers' Compensation may be disputed by your employer or their insurance provider. Because of this, it's crucial to have strong evidence from healthcare providers so that you can secure the level of compensation that you need.
Can Filing for Workers' Compensation get You Fired in New York?
It's important to remember that you have rights as a worker, and if you are injured on the job, those rights need to be protected. Employers are not always required to leave jobs open for injured employers. However, once the Medical and Family Leave Act was passed, securing that right has been a possibility. Employees in some categories can receive up to 12 weeks of unpaid leave that can be used over 12 months if they have been diagnosed with severe medical issues.
Employees can't fire you because you filed a Workers' Compensation claim. It is not legal for potential employers to ask if you've made Workers' Compensation claims at previous jobs. If an employer has fired you after filing a claim, you should speak with an experienced attorney.
If you are unable to work, you need to maintain contact with your employer. Make sure your boss is aware of your condition and when you would potentially be able to resume work. If you keep your employer in the loop, it will be easier for them to keep your position open until you are able to return to work.
How do You File a Workers' Compensation Claim in New York?
Below, we'll walk you through the process of making a Workers' Compensation claim in New York. You should keep in mind that not all claims are alike, and circumstances can vary based on the specifics of the situation. That's why we encourage you to contact Cellino Law so that you can set up a consultation with our experienced Workers' Compensation lawyers. Over the course of the meeting, you'll be able to find out more about the options available to you and your rights under the law.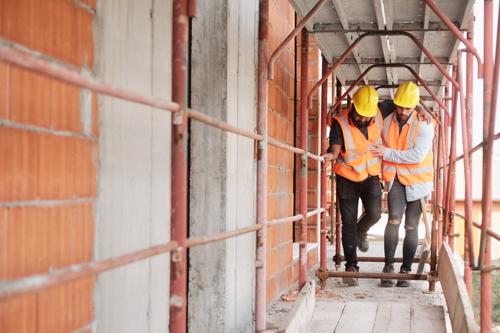 After you've been in an accident, the first thing you should do is visit a doctor or a hospital so that you can receive medical attention. You should also inform your supervisor about what has happened as soon as possible. Within 30 days of the incident, your employer must be given written notification informing them of what occurred. A Workers' Compensation Employee Claim (Form C-2) needs to be filed within 2 years of the incident. After completion, it should be sent to the Workers' Compensation District office in your area.
When an employer has been notified of what happened, they are compelled to fill out the Employer's Report of Work-Related Injury or Illness (Form C-2) within 10 days' time. It must also be reported to their insurance provider. Within 14 days of receiving the report from the employer, the insurance adjuster must provide you with a written statement informing you of your legal rights. If the claim is not denied, or if it is approved in 7 days or less, claimants may begin to receive benefits from the insurance company 18 days from when the insurance company receives the Employer's Report.
Once a claim has been approved, you should receive payments straight from the insurance company every other week. Your healthcare provider must give the board progress reports on your condition every 45 days. If you have not recovered in 12 weeks, the insurance company will decide if additional rehabilitation is necessary.
Can an Islip Workers Compensation Lawyer Help Me With a Denied Claim?
After a worker files a claim, the Workers' Compensation insurance provider can accept the claim or contest it. In some cases, only a portion of the claim will be contested. Workers' Compensation claims will not pay out until the employer or insurance provider has agreed that the injury, illness, or disability is related to work. If there is a dispute, no benefits will be paid until after the case has been presented to a Workers' Compensation judge. The judge will determine whether the submitted claim should be approved.
If a judge decides that a claim is valid, they will decide on the amount of compensation the worker will receive, as well as how long the worker will receive benefits. Both parties have the right to appeal the judge's decision within 30 days of filing.
If an appeal is granted, a panel consisting of three board members will evaluate the case. The panel has numerous options, such as:
Overturning the decision of the judge
 Changing the judge's decision
Turning the case back over to a judge
If a panel isn't able to come to a decision, you may have the option of receiving a comprehensive board review. This can confirm, change, or overturn the judge's decision.
In order to appeal a decision that a board panel has made, an appeal must be filed within 30 days. This appeal needs to be submitted to the Third Department of the Appellate Division in New York State's Supreme Court. It is also possible to appeal the decision of the Appellate Division by escalating the case to the Court of Appeals. If you have been denied a workers' compensation claim you should contact an Islip injury firm as soon as possible.
Thank you for your efforts on my behalf. I am very pleased (and surprised) at the amount of the settlement. We will use the funds to help pay down the debt on the truck we had to purchase after ours was totaled. Thank you again.

Linda

Mark Kochanowicz is from far the best attorney you can have. Mark treats you like a friend more than a client. He truly cares and go the extra mile for you and your case, contacts you to update you in regards to your case and keep you informed at all times. Mark represented me twice and settled my cases for way more than I expected. I highly recommend Mark Kochanowicz because he is just the best on what he does!!! Thank you Mark!!!!

Maria

I want to thank your law firm for settling my lawsuit where others failed. You treated me with the utmost respect and care, because of your law firm the dream of owning my own home finally came true. For the first time in a long time, we're living out our dream home. Thank you a million times over. Thank you for making my dream come true.

Marcy

Now that reality has set in, I want to thank you for all your work and assistance in obtaining my settlement for the pelvic mesh. This money will make my life so much easier in the future. Medicare just isn't sufficient. I know that I will have enough to live on. I truly appreciate of your efforts. Thank you!

Loraine

Cellino Law was a great company to work with. From the beginning they came out and met with my uncle and myself and assured us that everything would be taken care of from beginning to end our lawyer state and constant contact with us to make sure that everything would go smoothly and it did. I would definitely recommend anybody to go to Cellino Law for whatever help they need. And specifically please ask for the lawyer that we had Mr. Alan Silverstein. He was amazing and his staff was always attentive. Please go with them for your next law needs.

Eshaunda

Cellino Law and more specifically my attorney, Gregory V. Pajak, Managing Attorney, and as a whole the Cellino Law Firm and its organization. This is by far one of the most professional law firms and attorney I have ever engaged with and retained in my 35 years. The level of professionalism goes beyond words, the care and constant engagement with me as the client was touching. I was never ever just treated as simply a CASE with potentially a significant dollar number attached to my file. I was engaged regularly, Tracey (Ass't) and Greg always made sure to remain constant, as well as consistent in overseeing that my case was handled properly and that it did matter in many ways - ensuring that the end result(s) would be fair and reasonable to my case/injury. The regular follow-up calls were very satisfying, knowing that you're involved in your case matters significantly AND always. One of my main items to recognize Cellino Law and Gregory is that whenever I called, I was able to get through to speak directly to my Lawyer and he would answer any if not all of my questions in a very professional and genuinely caring manner. I always felt cared for and protected legally and more importantly, I was made feel as a human being that was being cared for and always keeping me abreast of all matters connected to the case. There was never a point I felt let down, on the contrary -the level of service was "STELLAR". Greg is the consummate professional, a 'role model', if you will, for what other attorneys should strive to become when dealing with their clients.

Anthony