CAR CRASH? CALL CELLINO
If you or a loved one have suffered a personal injury, you'll need a skilled personal injury attorney by your side. At Cellino Law, our injury attorneys have decades of hard-fought experience to help ensure you receive the compensation you're entitled to after an accident.
AVAILABLE 24/7
NO UPFRONT FEES
FREE CASE EVALUATION
NO FEES UNLESS WE WIN!
HUNTINGTON, NY PRACTICE AREAS
PERSONAL INJURIES
ACCIDENT CASES
HUNTINGTON, NY
PERSONAL INJURY LAWYER
If you or a family member has faced a personal injury as a result of the negligence of another individual, most likely you're feeling awful. You may not know what step to take next and could be concerned about your financial well-being and your health. If you're in this state, then we are here to help. Cellino Law has the legal experience you require. Our Huntington, NY personal injury lawyers built a name for ourselves throughout New York since we've been repeatedly fighting for our clients to make sure they are granted justice.
Our attorneys know how to deal with the insurance companies to prevent them from giving you less than you deserve to get. They work to see to it that you get your full compensation. In case you or a loved one sustained an injury due to the negligence of someone else, contact our Huntington, NY injury firm at 800-555-5555. Our attorneys will schedule a meeting with you for insights and guide you on the best way forward. Here you'll see a detailed guide that takes you through the process of what you'll need to do whenever you face a personal injury.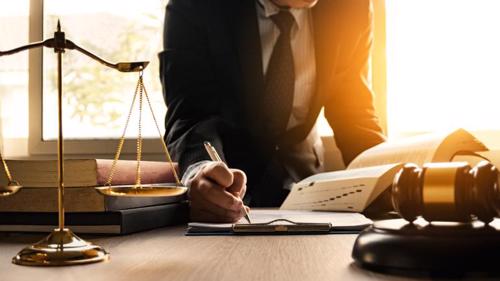 Car Accident
Car accidents in Huntington, NY, are unfortunately common and can have catastrophic consequences. According to the National Highway Traffic Safety Administration (NHTSA), there were 64 crashes reported in 2019 alone, resulting in more than 100 injuries and 10 deaths.
Being involved in a car accident can be an incredibly traumatic experience. It is important to know the steps to take if you are in a car accident, and the legal rights you have as a victim of a crash.
After an accident, always seek medical attention for any injuries sustained in the crash. Even if you do not feel any pain or discomfort immediately after the accident, it is important to seek medical attention as some injuries may not present symptoms for a few days or weeks. It is also essential that you contact the police and file an official accident report.
Make sure to contact a Huntington car accident lawyer. Having an experienced legal team on your side can ensure that you receive the compensation necessary to cover any medical expenses or other damages related to the accident. At Cellino Law, we understand how devastating a car accident can be and are dedicated to helping our clients get the justice and resources they deserve. Our team of experienced lawyers will fight for your rights and ensure you are fairly compensated.
Slip and Fall
Slip and falls are one of the leading causes of accidental injury in Huntington, NY. Common causes of slips and falls include wet floors, icy sidewalks, loose flooring or carpeting, uneven surfaces, and unsecured mats or rugs. It is important to identify potentially hazardous areas in order to minimize the risk of a slip and fall.
Homeowners, business owners, and property managers have a responsibility to ensure their property is free of hazards for their guests. They should take precautionary measures such as regularly inspecting rugs and mats for signs of wear or displacement, keeping walkways free of debris, and ensuring that all surfaces are even and dry. It is also important to provide adequate lighting both indoors and outdoors in order to improve visibility.
Unfortunately, victims of slip and fall accidents suffer injuries due to negligent property owners. If you or a loved one have been injured due to hazardous conditions on someone else's property, contact an experienced slip and fall lawyer who can review your case and determine if you are entitled to compensation. With the help of legal counsel, you can receive the compensation you deserve for medical bills, lost wages, and pain and suffering.
Construction Accident
Construction accidents in Huntington, NY, are unfortunately not uncommon. Each year, there are dozens of reported injuries resulting from construction-related incidents. These range from minor scrapes and bruises to more serious broken bones and even death in some cases. It is important for workers to be aware of the potential hazards associated with their job site so they can take the necessary precautions to stay safe.
The most common causes of construction accidents in Huntington, NY, include falls from heights, defective machinery or equipment, heavy lifting, unsafe work site, and improper use of tools. It is also not uncommon for workers to be injured due to hazardous materials or environments, such as asbestos or lead paint.
The physical, emotional, and financial toll that a serious injury takes on the wounded construction worker and his or her family can be devastating. A long-term, or perhaps permanent, disability is likely, and serious medical treatment could be required. At Cellino Law, our skilled construction accident attorneys are aware of these difficulties and work assiduously to secure the financial compensation our clients require to recover from their accidents and rebuild their lives.
Wrongful Death
Wrongful death accidents in Huntington, NY, can be caused by a variety of different factors, such as medical malpractice, slip and falls, construction accidents, and motor vehicle accidents. In many car accident cases that result in wrongful death, reckless or negligent behavior on the part of one or more motorists is to blame. This includes behaviors such as speeding, driving while under the influence of alcohol or drugs, and failing to obey traffic laws. Additionally, certain environmental factors, such as poor road conditions or weather hazards, can lead to accidents and fatalities.
Whatever the cause of a wrongful death accident in Huntington, NY, it is important for families to recognize their rights and seek help from qualified attorneys who are dedicated to pursuing justice on their behalf. It is also essential that these families receive compassionate support throughout the legal process. At Cellino Law, our skilled attorneys understand the heartache and stress that a family may go through after experiencing such a tragedy, and they are dedicated to helping them get the justice and compensation they deserve. Contact us today for more information and a free consultation.
How Fault is Determined in New York Injury Claims
New York has been a comparative negligence state for quite some time now – since 1975. What this means in simpler terms is that when you are injured as a result of another person's fault or due to a bit of your negligence, you still can get the compensation you deserve from the other party. But what happens, the percent of fault you've contributed to is subtracted either by a judge or jury whoever is responsible for the damage award.
It's up to the judge or jury to assess and find out how much of the fault each party caused. They'll do this going by all the submitted evidence. The defendant is required to claim as well as prove comparative negligence so that it can apply to the case.
In case you were injured while in a car accident within Huntington, you may have limited compensation options. The reason being, New York is a no-fault insurance state. So if you've been injured in a car accident, regardless of the fault, an insurance company will reimburse you. However, there are a few exceptions. If the case meets a severe injury threshold that is, full disability within 90 days, permanent limitation of body organs, severe disfigurement, bone fractures, or a severe injury, a human can file a liability claim against the driver who's responsible.
Amount of Time to File a Personal Injury Claim in New York
There are limitations to the amount of time within which legal action must be presented to the court. However, this depends on the type of case. For personal injury cases in the state of New York, you have 3 years as a claimant to file a suit against the responsible individual, starting from the date you were injured. In case that time is over, and you are late for filing, unfortunately, the case can't be heard.
Remember this is for the majority of the cases, hence some may be exceptions. For example, there are usually extensions made for medical malpractice cases, usually delayed as a result of the onset of specific injuries.
Additional, in the occasion that your case involves the state:
Individuals have 90 days to file a formal claim against the city in New York and to file the lawsuit a year is given.
Individuals are given 90 days to file a claim against New York State in case they're unable to settle on a final figure., this is mostly in medical malpractice cases.
An individual has 90 days to file a claim, and a year to file the lawsuit against a specific county in the state.
What Compensation Can I Receive in a Personal Injury Suit?
The victim is awarded damages to assist them in compensating for losses they received as a result of an individual's negligence. These damages are meant to place the victim in the same state they would be in assuming the accident didn't occur. The damages include:
Economic Damages
The economic damages include, but are not limited to:
Medical bills like surgeries, prescriptions, treatment, and rehabilitation.
The loss of future earnings as a result of a disability.
Damages to property
Wages lost as a result of the inability to work.
Non-Economic Damages
The non-economic damages consist of the pain as well as suffering resulting from injuries sustained from the accident. These include:
Emotional distress
Loss of consortium
Mental anguish
Punitive Damages
Punitive damages are meant to help prevent the responsible from repeating the same offense. The punitive damages are usually placed on individuals who've put other people at risk either by speeding or driving while intoxicated.
Why is a Lawyer Needed For an Injury Claim?
Such court cases can be complex, difficult, and demanding that's why it's recommended to hire a personal injury lawyer near Huntington, NY. Even if you feel as though you've no serious injuries, it's essential that you hire an attorney to handle matters. here are some of the reasons why you need to do so:
Case Preparation
Despite the perception you have, insurance companies are usually after profits, for their benefit. But an attorney will be on your side, and they'll fight against the insurance company. Still, they'll start the case preparations with the help of all the evidence they have at hand. Better still, they'll investigate the whole incident of the accident then proceed to file the lawsuit against the defendant.
Settlement Negotiation
Throughout the whole process, they'll try negotiating with the other party to work out a settlement. At this time, they'll be doing all they can to ensure you receive the right compensation package.
Trial Preparation
If your case goes to trial, the lawyer will appear in court and represent you fully. Bear in mind that our lawyers have vast experience in trial, and will represent you in the right way.
What Does a Personal Injury Lawyer Cost?
Many people involved in an accident will hesitate to hire a lawyer because they believe the lawyer will be very expensive and they may not afford them. But this is not the reality. Instead, our team of lawyers will deal with you on a contingency basis. So this means you'll not have to make any upfront payments to us, and you'll only pay if we win your case. So, as you've seen you don't have to avoid hiring a personal injury lawyer.
Do You Have to go to Court for a Personal Injury Claim?
Most personal injury cases will be settled outside the court. Meaning there'll never be a trial. But, in case your case is a bit complicated and you have to testify, then you may need to be present in the court. But in most cases, you'll not go to court.
Contact Cellino Law to Speak to a Huntington, NY Personal Injury Lawyer
Are you in Huntington and need a personal injury lawyer to assist in your case? Contact us today. The moment you're visiting for the first time, we offer you an absolutely free consultation. There we give you advice on how you'll go about your case. Keep in mind that while dealing with such cases, time is very crucial and should be utilized well. Contact us today at 800-555-5555.
CHOOSE US FOR YOUR PERSONAL INJURY CASE
AVAILABLE 24/7
NO UPFRONT FEES
FREE CASE EVALUATION
NO FEES UNLESS WE WIN!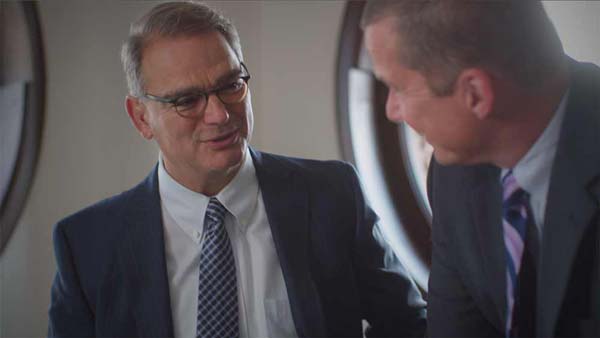 LOCAL RESOURCES