When the unthinkable happens, and a New York family loses a dear loved one, legal action is probably the furthest thing from their minds. But, if the death was caused by another party's negligence, a lawsuit may be a wise idea. A great deal of closure can come from demanding accountability from those responsible for a tragedy of this sort, and the compensation that can be obtained through the process can be critical to an affected family's future.
The Huntington wrongful death lawyers at Cellino Law are knowledgeable in the law pertaining to these cases and are ready to help bereaved families. Our team of professionals can provide guidance during difficult times and ensure that all filing deadlines are timely met and the right to seek compensation is preserved. Call 800-555-5555 to get your claim started with the help of our personal injury lawyers in Huntington.
What is a Wrongful Death Claim?
Anytime someone commits negligent acts or omissions that lead to death, the outcome may be deemed a wrongful death. Common scenarios leading to wrongful deaths include vehicle crashes, nursing home neglect or abuse, medical malpractice, and the like.
In Huntington, NY, a personal representative of the estate of the decedent is afforded an opportunity to file a wrongful death suit and seek compensation from the responsible party.
Generally speaking, the purpose of this type of suit is to obtain compensation for dependents left behind, including:
The decedent's spouse
Children of the decedent
Parents of a deceased minor child
Establishing Liability in Wrongful Death Claims
To prevail in a wrongful death lawsuit, it must be established that the decedent's demise was in fact caused by another party's negligence or extreme recklessness.
In this context, recklessness is characterized by a conscious disregard for the danger posed to others. Negligence, by way of contrast, is when a person fails to act in a way that a reasonable person would have given the same circumstances.
Wrongful death cases require victims to establish a couple of key things, the first of which is a duty on the part of the defendant toward the decedent. Individuals are charged with a duty to conduct themselves in a responsible manner, and they must not engage in activities likely to harm others.
As such, to win a wrongful death suit, it must be established that the defendant had such a duty and subsequently breached it through their conduct.
Filing a Wrongful Death Suit in Huntington
Under New York Law, the only person entitled to file a wrongful death suit is the personal representative of a decedent's estate. This could be an estate administrator or an executor. Representatives of this sort are appointed by the Surrogate's Court in the relevant county. If a will is present, the executor named in that document will be granted this authority, but when an individual is not so named, the court will determine who fulfills this role.
According to the laws of New York, those eligible to file wrongful death suits include:
Children of the deceased party
Spouses
Blood relatives financially dependent on the decedent
Parents
Compensation You Can Receive in a Wrongful Death Claim
In the event a loved one dies unexpectedly, no financial compensation will ever make up for the loss. However, New York law provides that the financial and economic impact of a decedent's absence is routinely considered in terms of assessing damage awards. Wrongful death cases tend to provide compensation in two main categories.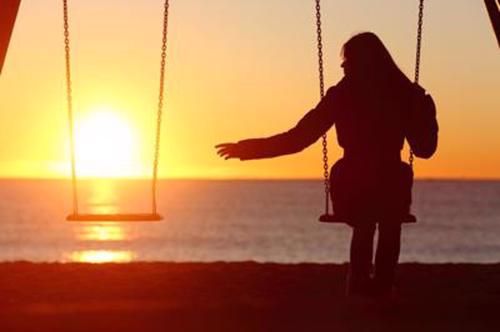 The first type of compensation involves payment for the anguish, pain, and suffering experienced by the decedent before death occurred. Forensic pathologists help determine the scope of these times of losses, and while learning the details of a loved one's demise can be wrenching for those left behind, it does assist them in getting the compensation they deserve.
The other type of damages has to do with the loss of earning potential of the decedent and the amount of financial contribution they were likely to have made to their family over the rest of their life. Assessments of this type involve examination of a number of factors such as education, occupation, actuarial predictions, and more.
Other sorts of damages that may be recoverable in a wrongful death suit include:
Funeral expenses
Costs of medical care and emergency treatment provided to the decedent prior to
Value of health insurance, childcare services, and other contributions made to the family by the decedent
Lost and unearned future wages
Reduced inheritance value for children
Loss of emotional support for surviving dependents
In determining economic damages, there are a couple of key factors considered, including how long the decedent was likely to live, his or her likely career trajectory, and the like. When a young child suffers the loss of a parent, they suffer the loss of many future years of financial and emotional support as well.
It should be noted, however, that under New York law, the emotional anguish and mental pain and suffering of family members left behind will not be taken into account for purposes of determining damages. This is unfortunate indeed, and our wrongful death advocates continue to fight for a change in the law that would allow these types of losses to be compensated. Even so, our team vows to fight hard for every dollar of financial recovery possible in every wrongful death case we pursue.
Contact a Huntington Wrongful Death Lawyer at Cellino Law For Help
Those who have experienced the tragic, unexpected loss of a loved one due to another's negligence need to bear in mind that the time to pursue fair compensation is not unlimited. Strict rules govern how long families have to file a wrongful death lawsuit and under what circumstances they can pursue recovery.
As such, as difficult as it may be to start thinking about legal action in the immediate aftermath of such an event, in many ways, time really is of the essence when it comes to protecting your right to seek justice through the courts. If you or a loved one have been harmed by the sudden death of someone close to you, Cellino Law is prepared to assist during this unimaginably difficult time. We have the skills, knowledge, and compassion necessary to guide you and your family through the maze of legal requirements to ensure that your rights are aggressively asserted.
The death of a loved one can wreak havoc on entire families, both emotionally and financially, now and well into the future. That is why it is critical to leave nothing to chance. By contacting our Huntington injury firm, you can begin the process of healing and align with caring advocates who will work tirelessly to obtain the justice and accountability you deserve.
Joe and I just wanted to send you this note thanking you for the professional way you handled our lawsuit. Your kindness was extremely appreciated in a very difficult time. When we found out the people that caused the accident had no insurance, we thought our chances of receiving any settlement was nonexistent. Once we met with you and released you were able to help us our minds were put at ease. Your aggressive manner of handling the case exceeded our expectations. Please feel free to use us as a reference. Thank you so much and best wishes,

Danielle and Joe

I am so grateful for your expertise, patience, and perseverance which resulted with such a successful settlement regarding my car accident. I also want to let you know how impressed I was with you and your firm and I won't hesitate to recommend you to anyone who needs assistance from an accident. I truly appreciated your care and professionalism. Thank you again for your kindness and support

Lisa

We want to send a big "Thank you" from the both of us. We know you both fought for us and did a great job with our case. You did it in a timely manner and we appreciate it.

Kerrijo & Jerry

I really just wanted to say thank you so much for taking my case, answering all my questions, and mostly for being very patient with me. I feel that without you and Roza I would not have been able to get anything at all. I hope to never need a lawyer again, but if I do I will definitely want you both working for me. Again thank your for you hard work, time and patience.

Veola

We'd like to thank you for all the assistance and time you spent on our case. Your professionalism and honesty will always be appreciated. The staff was always courteous and we were always impressed with your accountability. Your passion and dedication will never be forgotten, nor will you.

Sarah

I just want to let you know that I did receive my settlement check. More importantly, I want to thank you again for all you did for both me and my family. I could not be more pleased with my experience at Cellino Law. From the moment I first spoke with you I felt comfortable - you took a sincere interest in my case, clearly explained the process and effected a quick settlement. From this day forward, when someone asks if I can recommend a good lawyer I will, without hesitation, say "Cellino Law". Thanks again.

Walter