Workers' Compensation is a type of insurance designed to help workers recover from an occupational illness or an on-the-job injury. Workers' Compensation usually covers long-term disability benefits for workers who have sustained serious injuries in the workplace. If you have been injured at work and need to submit a claim for workers' compensation, give a call to an experienced and reliable Garden City workers' compensation lawyer at Cellino Law who will assist you with correct preparation and submission of the right documentation to help you get the compensation you deserve.
As per the workers' compensation laws, workers are eligible for financial compensation if they sustain an injury at work regardless of the cause of injury. However, workers also have to give away their right to sue their employers due to negligence, in exchange (it's known as the right of limited protection).
The New York State law requires employers to provide the workers' compensation benefits either by self-insuring or by buying insurance. A set formula is used for calculating benefits under workers' compensation laws and it typically includes compensation for lost income, medical expenses, and time-off taken by the employee for medical reasons related to the injuries. The goal of workers' compensation is to offer protection to workers and their families and also to avoid the need for additional litigation. However, it has been observed that the claims for work injury benefits are not always accepted. If you have applied for workers' compensation and your claim has been denied, get in touch with our Garden City personal injury lawyers to get the rightful compensation you deserve.
Workers' Compensation Claims – New York State
In the US, New York is still known as the state with a few of the most hazardous working conditions for workers. There are many industries including the construction industry that are known for relatively dangerous working conditions, but work-related accidents can happen in all kinds of environments.
Some of the most common types of workplace accidents include:
Defective equipment
Building collapses
Office accidents
Hospital accidents
Crane accidents
Construction accidents
Port or dock accidents
Warehouse accidents
Welding accidents
Scaffold accidents
Chemical accidents
Forklift accidents
Heavy machinery accidents
Refinery accidents
Mining accidents
It's not an exhaustive list but only a few of the accidents we come across routinely when fighting for the rights of our clients. We offer help to all the injured workers who have sustained injuries due to a work-related accident.
Types of Injuries That Qualify for Workers' Compensation in New York
If you have suffered an injury while working, you need to understand what is covered and not covered as per the workers' compensation laws in your state. When it comes to seeking compensation for work-related injuries, there are strict guidelines to protect the rights of workers as well as employers.
The State of New York has some specific guidelines under workers' compensation laws and you need to find out whether you are covered under those laws. Here is a little information on the injuries that are covered:
New York State laws mandate that the employer for which you work is required to hold workers' compensation coverage.
The disability, illness, or injury that you suffered happened due to the work you are required to perform and it is directly related to your job.
You have given written notice to your employer about the incident or accident resulting in your injury or illness within 30 days from the date of the accident.
It is clearly stated in your medical reports that your illness, disability, or injury is a direct result of the conditions or accident at your workplace.
It's a bitter truth that the employer along with the insurance company used by them may dispute your qualification for workers' compensation benefits even when it appears that the events or accidents qualify you for those benefits. In such situations, you will have to provide strong evidence along with testimony from a medical professional to ensure that you get the compensation you deserve.
Workers' Compensation Claims in Garden City – Who is Responsible for Paying?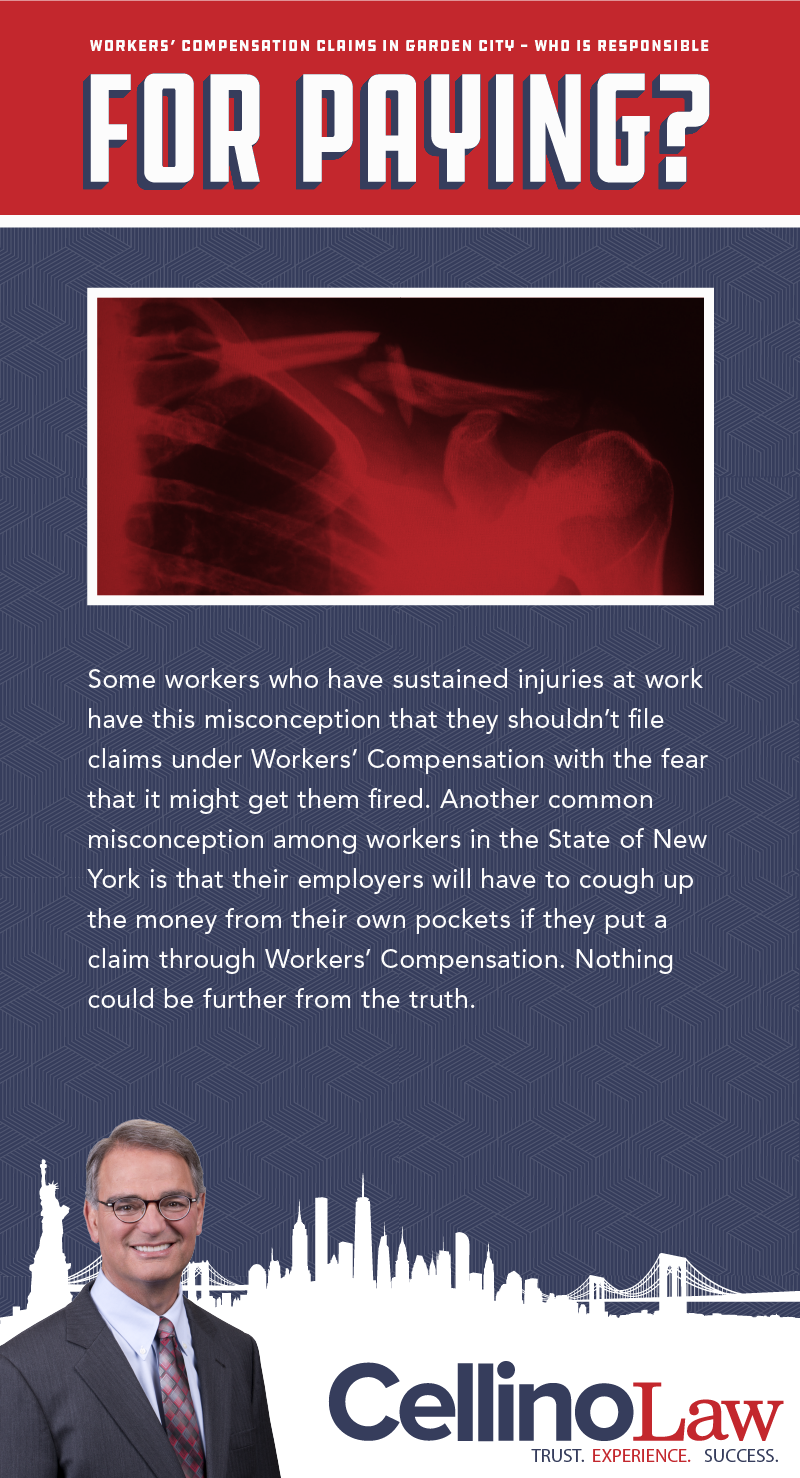 Some workers who have sustained injuries at work have this misconception that they shouldn't file claims under workers' compensation with the fear that it might get them fired. Another common misconception among workers in the State of New York is that their employers will have to cough up the money from their own pockets in case they put a claim through workers' compensation. Nothing could be further from the truth.
Many of the employers or companies in the state of New York are covered by workers' compensation insurance. In short, the company does not have to directly pay out the claims related to the injuries suffered by an employee, and any such claims made by an employee should not affect their job security.
Workers' Compensation in New York – Domestic Workers
A lot of families hire the services of gardeners, nannies, housekeepers, and babysitters in the state of New York. When a domestic worker sustains injuries while working, it isn't always clear whether the domestic worker should be seen as a contractor or the homeowner should be regarded as an employer.
It is important to note here that homeowners do not need to act as a company to hire employees. In some situations, a domestic worker can be regarded as a resident employee providing household services. When a homeowner hires individuals for performing certain tasks at their home, they should also obtain workers' compensation insurance to safeguard their domestic workers.
Workers' Compensation Claims – Average Settlement Amount
Our team of experienced lawyers will go over the details of your case to determine the compensation you deserve before a settlement is reached. The amount of compensation will depend on the following:
The cost of medical treatment and care you have already received
The cost of future medical treatments such as surgery
Loss of current wages as well as the loss of future wages
Payment for disability, wherever applicable
Our team of experienced lawyers at Cellino Law has recovered millions of dollars for our clients in such cases, but every single workplace accident case is different. The team of insurance adjusters or lawyers working for insurance companies are highly skilled and they prepare meticulously for every single case.
Insurance companies typically offer highly favorable settlements to our clients to prevent the case from going to trial. We have a reputation with the insurance adjusters as well as attorneys working for them that our team of lawyers meticulously prepares each case and we are ready to take it to trial if fair compensation claims of our clients are denied.
This is the reason why our clients are offered excellent settlements. Our team of legal consultants will work hard to ensure that you get the maximum amount possible for your workers' compensation claim. Give us a call today for a completely free consultation.
Workers' Compensation – Various Benefits
Workers' Compensation is a type of insurance that is designed to provide medical care and/or cash benefit to an injured worker who has suffered an occupational disease or an injury while on the job.
In the state of New York, the agency that processes these claims is the New York Workers' Compensation Board. The insurance provider chosen by the employer makes the payment for weekly medical care and cash benefit as per the directions of the Workers' Compensation Board.
Cash Benefits
It is a weekly benefit that is calculated as two-thirds of the average weekly wage of the worker multiplied by the percentage of disability suffered by the worker.
Supplemental Benefits
It refers to the benefits given to claimants or beneficiaries classified as permanently disabled due to an injury that happened before 1 January 1979. It also covers death benefits for widows or widowers who lost a spouse before 1 January 1979.
Medical Benefits
It covers the required Medicare care for the original illness or injury as well as the care required for complete recovery from disabilities or injuries.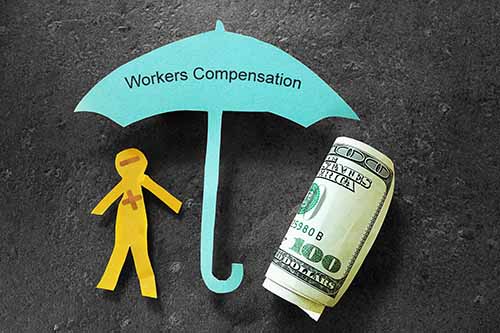 Social Security Benefits
It is a benefit for employees who are critically and continuously disabled for at least 12 months. In case of permanent disability, the injured employees might also qualify for a Social Security monthly benefit.
Death Benefits
It is meant for employees who have lost their life due to an injury related to work. The spouse, minor children as well as surviving dependents might be eligible for the death benefits.
Total and Partial Disability
Whenever a claim is filed by an individual for a disability benefit, it falls either under total disability or partial disability benefit. Partial disability is defined as a state where an injured person has lost a particular level of their usual ability that is needed for earning a living. In short, the disability puts a certain limitation on them when they have to perform the activities required for their job but they are still able to perform certain other tasks. These tasks could be either lighter work or part-time work.
The total disability benefit is given to employees who are unable to earn an income or work any longer. The partial disability benefit requires the applicant to actively search for a job they can perform and accept offers for such work.
Workers' Compensation laws have a lot of restrictions and it's not easy to understand these guidelines. Thankfully, there are legal representatives who can help you wade through this maze of guidelines. Here at Cellino Law, we promise to make these processes as simple and hassle-free as we can for every single client. A Garden City workers' compensation lawyer at our firm will help you file workers' compensation claims. Get in touch with us today.
Workers' Compensation Claim Filing in New York – Can You Be Fired?
Certain laws protect workers if they get injured while working. For instance, your employer doesn't need to ensure that your job remains open. However, the Medical and Family Leave Act states that certain types of employees have the right to receive unpaid leave for a total of 12 weeks over a period of 12 months in case the employee is diagnosed with a critical or serious medical condition.
If you make a workers' compensation claim, you can't be fired by your employer. It is also important for you to know that a new employer can't ask whether you have ever had a workers' compensation claim.
If you are unable to work due to the injuries sustained in the workplace, you should always maintain regular communication with your employer. You need to inform your company about your injury or when you might be able to return to work. It will make sure that your employer is aware of your situation and when you might be able to return to work, and it will also ensure that your position remains open.
Workers' Compensation in New York – Process of Filing a Claim
Here is a quick guide on how the claims process works in New York. It is important to keep in mind that every case is unique and the process might vary as per the situation of the individual. Get in touch with our skilled and professional compensation lawyers for a consultation to find out about various legal options and your rights.
You should immediately go to a hospital or a doctor after your accident to get proper medical care. You should also inform your boss or supervisor about your accident. You also have to notify your employer in writing detailing what happened within 30 days of the injury. You will need to fill up a Form C-3 (employee claim form) and email it to the Workers' Compensation District Office in your area. It needs to be done within 2 years from the date of injury or accident.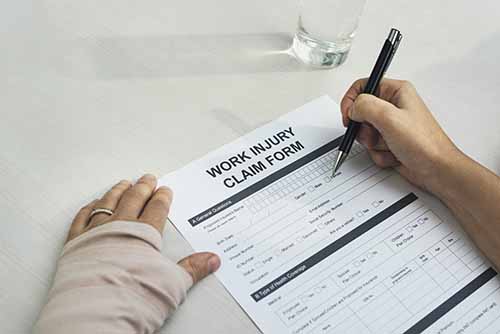 Once the employer has been notified of the accident or injury, they have a duty to report it to the board as well as their insurance company. This information is given by them in Form C–2 within a period of 10 days. Form C–2 is also known as the employer's report for work-related injury or illness. The insurance adjuster has to issue a written statement to you detailing your rights under these laws within a period of 14 days of receiving the employer's report. The insurance company might begin to pay out the benefits within 18 days of the receipt of the employer's report in case they haven't denied or not approved the claim within a period of 7 days.
Once Workers' Compensation approves your claim, the insurance company should send payments to you directly every 2 weeks. Your doctor or healthcare provider also has to send progress reports to the board every 45 days. If you haven't completely recovered in 12 weeks, it is up to the insurance company to decide whether you need to receive rehabilitation treatment.
Workers' Compensation Appeals and Hearings – Important Things You Should Know
Whenever a claim is filed, the insurance provider of the employer can accept or contest a claim, or contest only a part of the claim. The workers' compensation claim is paid out only when the insurance company or the employer has accepted that the illness or injury is work-related. If the insurance provider or the employer contests or disputes these claims, the worker won't receive any benefit and the case has to be presented to a workers' compensation law judge. The judge will then decide whether the worker needs to be paid or not.
In certain cases, the Workers' Compensation Board will have a hearing before an appropriate judge. If your claim is determined valid by the judge, the amount and duration of the compensation will be decided by the judge. This decision can be appealed by either side with a period of 30 days of the filing of the decision given by the judge. If the appeal is granted, a 3-person panel consisting of board members will review the case. The panel has the right to:
Modify the decision given by the judge
Completely redesign the decision given by the Judge
Restore the case to a judge for ongoing developments
If the three-member panel doesn't unanimously agree on a decision, you have the right to apply for a comprehensive board review. In this review, the decision given by the judge can be rescinded, changed, or confirmed.
The decision made by the three-member board panel has to be appealed within 30 days. This appeal needs to be made before the Third Department of the Appellate Division of the New York State Supreme Court. The next step is the Court of Appeals where this decision can further be appealed.
Contact a Garden City Workers' Compensation Lawyer at Cellino Law
Filing a claim for workers' compensation is a stressful process but it's necessary to ensure that you get the benefits you are entitled to. Get in touch with Cellino Law firm today to set up a consultation with an experienced Garden City workers' compensation lawyer. Our experienced injury law firm will guide you through the complex process of workers' compensation claims and ensure that you get the maximum benefits you deserve under the law.
Thank you for your efforts on my behalf. I am very pleased (and surprised) at the amount of the settlement. We will use the funds to help pay down the debt on the truck we had to purchase after ours was totaled. Thank you again.

Linda

Cellino Law is an amazing firm with a great team. I worked with Greg Pajak and his assistant, Tracey Falconer. I cannot express enough how dedicated they are. The personal attention I received was excellent; they were always available to help with questions and concerns and put me at ease in the unknown territory I found myself in. I highly recommend them to anyone needing representation. A huge thank you to them for all they accomplished for me!

Liane

I really just wanted to say thank you so much for taking my case, answering all my questions, and mostly for being very patient with me. I feel that without you and Roza I would not have been able to get anything at all. I hope to never need a lawyer again, but if I do I will definitely want you both working for me. Again thank your for you hard work, time and patience.

Veola

My experience during the time of negotiations was extremely positive. Josh Sandberg handled my lawsuit with the utmost integrity. He returned all my phone calls in a timely manner and answered all my questions. Josh made things less stressful. I would highly recommend Josh and the entire staff at Cellino Law.

Arthur

I want to thank your law firm for settling my lawsuit where others failed. You treated me with the utmost respect and care, because of your law firm the dream of owning my own home finally came true. For the first time in a long time, we're living out our dream home. Thank you a million times over. Thank you for making my dream come true.

Marcy

My wife and I would like to take this opportunity to thank you for a fantastic job as our attorney. We could not have been more pleased with the work you and your team has done on this case. This past four years or so has been such a roller coaster for our family. We are very pleased and grateful with the result. We have made a good choice by choosing you. Thank you.

Dave