CAR CRASH? CALL CELLINO
If you or a loved one have suffered a personal injury, you'll need a skilled personal injury attorney by your side. At Cellino Law, our injury attorneys have decades of hard-fought experience to help ensure you receive the compensation you're entitled to after an accident.
AVAILABLE 24/7
NO UPFRONT FEES
FREE CASE EVALUATION
NO FEES UNLESS WE WIN!
CLARKSTOWN, NY PERSONAL INJURY LAWYERS
PERSONAL INJURIES
ACCIDENT CASES
CLARKSTOWN, NY
PERSONAL INJURY LAWYER
Personal injuries can occur at any time and anywhere in New York. You could be at the shopping mall, a picnic, at work, at home or even on holiday when it happens. These injuries can affect you tremendously and even lead to death in severe instances. If another person's negligent conduct has injured you or your loved one, you are entitled to compensation.
Here is where Cellino Law comes in. We are a firm in New York that has helped numerous clients get the compensation they deserve for their injuries. We understand how dealing with the aftermath of the accident can take a toll on you, and we will be there for you every step of the way. Contact our Clarkstown personal injury lawyers today at (800) 555-5555 and schedule a free and no-obligation consultation.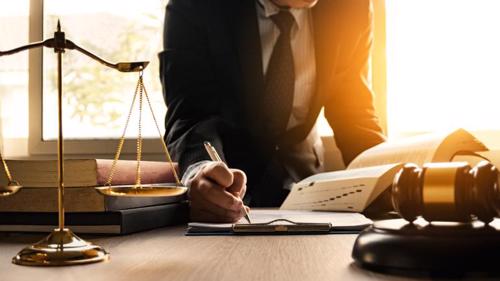 What Should I Do After An Injury?
If someone else's actions leave you injured you these steps can help when you file a claim for compensation:
Get Medical Treatment And Keep Records
Your first priority should be your health. It is always advised to seek immediate medical attention even though you do not feel any pain or have any symptoms. This is because some injuries will not produce any symptoms until several days after the incident. Therefore, you will need records to show that you were injured, and any delay in getting medical care may negatively impact your claim. The insurance company may argue the delay in court to be a sign of no injuries or that they were mild.
Take Photos / Video If You Can
If possible, always take photos and videos as they could be used as evidence to show the severity of the injuries. It is recommended to take pictures and videos of your injuries, environment, and anything else that could have contributed to the accident.
Get Names And Numbers Of Any Witnesses
If there were witnesses when the accident happened, get their full names and contact information. This is because you will need their statement to prove your claim.
Report The Incident
Most people will advise you against reporting the incident, mostly if it was a minor one. However, this is not the right move for you since the other party may sue you later on, and it will be challenging to prove your case. Therefore, if it was a traffic accident, call the police and if it was a workplace incident, ensure you inform your supervisors.
Never Admit Fault
Even though you might feel guilty that you are to blame for the accident, never admit fault! This is because your words may be used against you in court, and you will pay dearly for it.
Call A Personal Injury Lawyer!
As soon as you notice that you have a personal injury and need compensation, call your attorney. Cellino personal injury lawyers will help you navigate this gruesome process and get maximum compensation.
Why Do I Need A Lawyer?
Our experienced personal injury attorneys at Cellino law are not afraid to fight for you and ensure that you get what you deserve. We will do so by:
Case Preparation/Filing A Lawsuit
Here, we will gather all the evidence on the accident to prove your case. We will ensure that we get the medical reports and witness statements and file the lawsuit within New York guidelines.
Settlement Negotiation
In most personal injury cases, the parties prefer to settle out of court. Here is where we will come in handy. We will negotiate with the insurance company to ensure that you get a high settlement and do not get played.
Trial Preparation
If both parties cannot come to an understanding, the case will proceed to court. Here, we will be prepared to fight for you in front of the judge and jury. We will present the evidence gathered and prove to the court that you were injured due to the defendant's actions.
What Types Of Damages Can I Recover?
Filing a personal injury claim can allow you to recover the following types of damages:
Economic
These are the financial losses that were incurred due to the accident. They include past and future medical bills, lost wages, lost earning capacity, and property damage.
Non-Economic
These are the intangible losses incurred due to the accident. They include pain and suffering, loss of consortium, and psychological trauma.
Punitive
These are meant to punish the wrongdoer and prevent them from repeating their actions in the future. This happens in instances where the wrongful behavior was despicable.
How Is Liability Determined?
The following four elements must be proven when filing a personal injury claim in Clarkstown, New York:
Duty Of Care
If the person that caused your injury owed you a duty of care to ensure that you were not injured, then they will be held responsible. For example, if a bartender sells liquor to a minor, and they end up injured as a result, then they breached their duty of care.
Breach Of Duty Of Care
If the person owed you a duty of care and they breached it by being negligent, and you were injured as a result, then they will be at fault.
Causation
Here, it needs to be proved that the plaintiff's negligent actions led to the victim's injuries.
Damages
There needs to be evidence that shows that there were damages incurred. This can be done through the medical reports and videos taken at the scene.
If the defendant has done all four actions, then they will be held liable for their actions.
How Much Time Do I Have To File A Personal Injury Claim In New York?
In New York, the statute of limitations is three years from the date of the injury. If you file a claim after this period is over, your case will be dismissed, and you will be barred from any compensation.
How Much Will A Clarkstown Personal Injury Lawyer Cost?
Most people are scared of hiring an attorney as they think that they are too expensive. However, this is not the case. At Cellino law, we work on a contingency basis. This means that you do not have to pay us any money until we win the case for you. Once we do so, you can then give us a percentage of the compensation as agreed.
Schedule Your Free Consultation With Cellino Law
If you or your loved one has been injured due to someone else's negligent actions, contact Cellino Law. Our experienced attorneys will represent you and fight for you all the way. We will ensure that you get the justice you deserve and get fair compensation. So, what are you waiting for? Contact us today!
CHOOSE US FOR YOUR PERSONAL INJURY CASE
AVAILABLE 24/7
NO UPFRONT FEES
FREE CASE EVALUATION
NO FEES UNLESS WE WIN!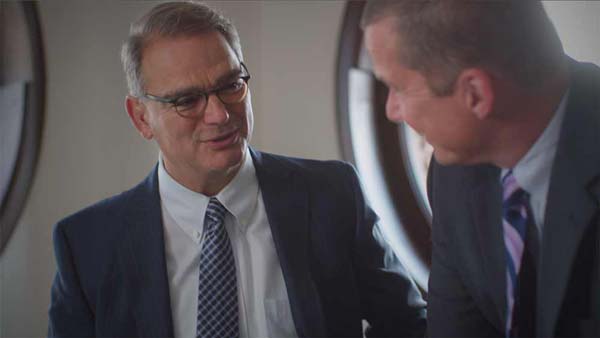 LOCAL RESOURCES