Are you or a loved one among those who have experienced a serious injury in New York due to another party's negligence? Perhaps you are uncertain about where to turn and whether you will receive fair compensation for the losses sustained. If so, the Cheektowaga personal injury lawyers at Cellino Law are here to help. We are known for our skilled handling of personal injury cases, and our team of professions is committed to ensuring that you receive the accountability and financial recovery you deserve.
The attorneys with our firm are not afraid to stand firm when it comes to negotiating with insurance carriers so that you receive the full value of your claim. If another party's negligent actions caused you to suffer harm, we invite you to get in touch with our Cheektowaga personal injury firm today at (800) 555-5555. We are proud to offer personal consultations in which we can provide insight and advice about your legal options.
Assessing Fault In New York Personal Injury Cases
Dating back to 1975, New York has been a comparative negligence jurisdiction. As such, if you were injured due to another's negligence, it may still be possible for you to receive compensation even if you were partially to blame. Your percentage of fault in the incident will be subtracted from the total damage award, but you can still obtain some measure of financial recovery.
In each case, the judge or the jury will be responsible for determining the apportionment of fault among the parties, and they will use evidence presented in the case to do so. In order for this type of analysis to occur, the defendant in an injury case will have to establish that comparative negligence was at work.
If your injuries were sustained in a car accident in Cheektowaga, there may be a limit to the compensation you will be able to receive. The reason is that New York is considered a no-fault state, meaning that if you suffer harm in a car crash, you will be paid by the insurance company no matter who caused the incident. But, it is worth noting that if your injuries were of a severe nature and included things such as disfigurement, bone fractures, permanent loss of bodily functions, and the like, you have the option to file a claim directly against the driver deemed to be at fault.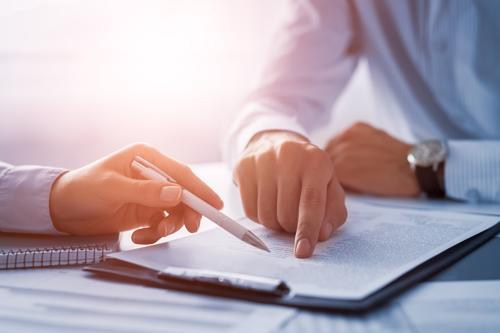 Time Limitations For Filing New York Personal Injury Claims
Known as the statute of limitations, New York imposes time limits within which different types of legal actions must be brought in order to be valid. For personal injury matters, plaintiffs generally have three years from the injury date to initiate a lawsuit against the negligent party. If you do not file within that time period, you lose your ability to pursue the case.
It should be noted that the three-year window of time does not apply in every case, however. Medical malpractice claims, however, can sometimes be filed later than three-years after the precipitating event because injuries do not always become apparent immediately.
For claims against the state, there are a number of rules that apply, including:
Claims against a city within New York must be made within 90 days, and lawsuits must be filed within a year;
Claims must be filed against New York State within 90 days if a final claim figure is not reached, particularly with regard to medical malpractice allegations
Claimants have 90 days to file claims against counties and a year to file a lawsuit.
Available Compensation In Personal Injury Cases
Victims may be awarded compensatory damages to pay for losses incurred. These are designed to put victims into the place they would have been had the incident never occurred. These types of damages can include:
Economic damages such as damage to property, medical costs, lost wages, loss of future earning capacity, and more. So-called non-economic damages may also be available, and these include things such as payment for pain and suffering, mental distress, loss of a marital relationship, and loss of enjoyment.
In some cases, punitive damages may be available, and these are meant to have a deterrent effect on particularly egregious behavior on the part of the defendant. Damages of this sort may be awarded in cases involving drunk driving, extreme recklessness, and the like.
Is Legal Representation Really Necessary?
Securing the help of a skilled personal injury attorney can make all the difference in the outcome of a case of this nature. Going it alone when seeking fair compensation for injuries is rarely a wise idea. Furthermore, it is often the case that the full extent of injuries and losses are not immediately apparent, and a seasoned lawyer can help ensure that the full value of a given case is documented and supported.
When it comes to dealing with insurance companies, preparation is key. Without a full complement of medical records, police reports, witness statements, and the like, it can be difficult to succeed in negotiations with adjusters. An attorney who is well-versed in personal injury law will be able to gather, assemble and organize evidence in an effective way that maximizes the chances of full compensation.
Negotiating Settlements
Our personal injury attorneys are exceptionally savvy when it comes to negotiating the ideal settlement in each case. They will leave no stone unturned when dealing with the insurance carrier so that you receive everything to which you are entitled.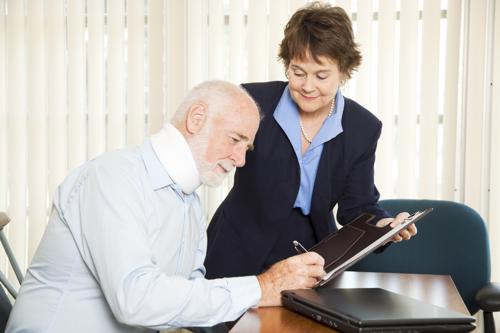 Trial Advocacy
Though every effort will be made to resolve your case at an early stage of negotiations, if that proves impossible, our attorneys are ready and willing to take your matter all the way to trial. With comprehensive preparation and impressive litigation skills brought to bear, the lawyers with our firm have what it takes to vigorously assert your rights.
How Much Does It Cost To Hire A Personal Injury Lawyer?
Lots of folks worry that they will not be able to afford the skilled representation of a personal injury attorney. Fortunately, that need not be a concern. We are proud to offer services on a contingency basis, meaning that you will not owe anything in legal fees unless we secure financial recovery in your case, whether through a settlement or at trial. As such, there is no risk involved in securing our assistance.
Will My Injury Claim Go To Court?
Most personal injury cases never reach the trial stage and are settled out of court well in advance. However, in highly complicated cases in which no acceptable settlement was forthcoming, a trial may indeed be necessary.
Contact A Cheektowaga Personal Injury Lawyer With Cellino Law
If you have been involved in a personal injury accident and need experienced legal advocacy in Cheektowaga, we invite you to contact our firm. We provide no-cost initial consultations and stand ready to pursue fair compensation on your behalf. To begin the process today, call (800) 555-5555.