Slip and fall cases involve many unique challenges. If there is any type of overwhelming evidence against the property owner that owes you some type of compensation, you will have to face many challenges to get compensation in most cases. You simply need to take your time to recover and also contact a Cheektowaga slip and fall lawyer. If you can work with an attorney, it's going to increase your chances of getting the maximum amount of compensation possible.
Our team of highly skilled attorneys will do their best to build a very strong case for you. We will begin to collect evidence that will be irrefutable, plus combine that with witness and professional testimonials. This evidence will be brought before the insurance company, or even the property owners, in an attempt to negotiate your case.
Once we have strong evidence, the negotiations will be much easier because we will have leverage which will increase how much of the settlement you will be able to obtain. If the offer is presented to the insurance company or the property owners, and they find it unsatisfactory, this can go to trial so that our Cheektowaga personal injury lawyers can help you get the money you deserve to have.
What Happens After A Slip And Fall Accident?
There are literally millions of people in the United States that will go to the ER as a result of a slip and fall-related injuries every year. Similar to other accidents, people may only suffer cuts and bruises, yet there are those that will suffer major problems such as spinal cord damage, head injuries, broken bones, broken hips, and also a concussion. In some cases, people can even die. You must take legal action after the accident as you have every right to do so. If you are wondering what actions can be taken, here is what you should be doing:
Obtain immediate medical attention
Report the incident as quickly as you can
Never shared details of what has happened with anyone except attorneys
Fine witnesses and get their contact information
Take photos and videos of the incident
Contact an attorney right away
Liability For Injuries Regarding Slip And Fall Accidents In Cheektowaga
Homeowners, as well as property owners, are responsible for keeping their property safe when people come over. The property owner must take the necessary steps to correct these problems which could lead to safety issues, and if they don't, they can be held liable for slip and fall accidents that may occur. The inspection of the premises that must be done really depends on whether or not guests will be at the property regularly. As an example, if someone is visiting on business, it is the responsibility of the property owner to inspect the property as often as possible to make sure there are no safety hazards.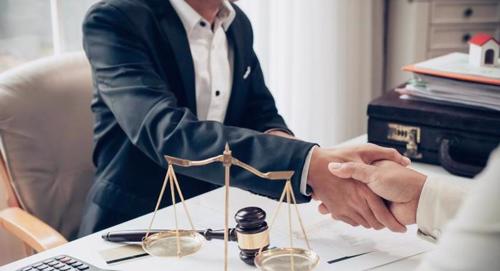 If you happen to be visiting a friend, the homeowner is not required to check the house for safety hazards. It is their duty, however, to inform people that will be visiting of safety concerns that are related to being on the property. If they are aware of these problems, they can be held liable, especially if they knew someone was coming to visit.
Homeowners and business owners, as well as government agencies and landlords, can be held liable when someone gets injured. It is very important to determine who will be responsible for this type of accident. In New York State, you are allowed to get compensation from those that are deemed to be responsible. Cellino Law has a team of attorneys that are highly experienced in identifying responsible parties for accidents and eventually determining what the root of the accident was that has caused the injuries.
Calculating Slip And Fall Accident Values
Every time that there is a slip and fall accident, they are unique in and of themselves. The circumstances leading to the accident can lead to the final determination of its value. Our experienced attorneys are going to help you arrive at a fair settlement, but there are factors to consider:
Punitive damages
Loss of earnings
Future medical expenses
Compensation as a result of personal injuries
Current medical expenses and pain-and-suffering compensation
Cellino Law is dedicated to helping people get the maximum amount of compensation that they deserve. We could contact a life planner and an economist in order to determine the exact dollar amount for your compensation claim.
What Are The Most Common Slip And Fall Accident Injuries?
Injuries often result from slip and fall accidents, and these can represent a wide variety of different circumstances. Some of these are minor, but others can be very extreme to the point where it can be very detrimental to living your life as you once did. There are those that have also lost their lives because of the severity of the accidents themselves. In fact, it is the severity of the injury, as well as many other related factors including the environment, the age of the person that was injured, and how the fall happened. Some of the injuries that can occur with slip and fall accidents include:
Brain trauma
Cuts and bruises
Broken bones
Muscle strain in shoulder dislocation
Nerve and spinal damage
Sprained wrists and ankles
Damaged knees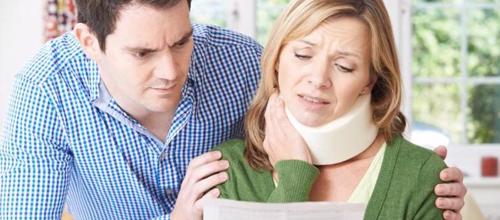 Statute Of Limitations On Slip And Fall Injuries
Contacting a slip and fall accident attorney should be done right away if you have fallen to ensure that you have the highest possible chance of getting the appropriate settlement. Don't make the mistake of missing out because the statute of limitations has run out even though you may have known that it was there. This is simply the time limit that you have for filing a claim that everyone in Cheektowaga, New York, has to abide by.
It begins the day that the accident occurred and must be noted in the documentation. When it is not filed during this period of time, you may not be able to file your claim at all. New York State defines that the statute of limitations is up to three years for these types of accident cases. It's also worth noting that the statute of limitations is determined by a case-by-case basis. These should be filed within 90 days if this has happened in a municipality or government agency. These cases are going to be limited to a period of just a year and 90 days from this point in time.
Contact An Experienced Cheektowaga Slip And Fall Attorney Today
Cellino Law has many experienced and highly skilled personal injury lawyers in New York that can help you, allowing you to build a strong case based upon your evidence. Our personal injury firm in Cheektowaga will collect evidence, testimonials, and speak to witnesses prior to any type of negotiations that can happen between the property owner and the insurance company. The testimonials, along with this evidence, can lead to a very good settlement. Once an offer is made by the property owner or the insurer, if it is less than you expected, our team of lawyers will have no problem taking this to trial.
Now that reality has set in, I want to thank you for all your work and assistance in obtaining my settlement for the pelvic mesh. This money will make my life so much easier in the future. Medicare just isn't sufficient. I know that I will have enough to live on. I truly appreciate of your efforts. Thank you!

Loraine

Thank you for your efforts on my behalf. I am very pleased (and surprised) at the amount of the settlement. We will use the funds to help pay down the debt on the truck we had to purchase after ours was totaled. Thank you again.

Linda

Cellino Law was a great company to work with. From the beginning they came out and met with my uncle and myself and assured us that everything would be taken care of from beginning to end our lawyer state and constant contact with us to make sure that everything would go smoothly and it did. I would definitely recommend anybody to go to Cellino Law for whatever help they need. And specifically please ask for the lawyer that we had Mr. Alan Silverstein. He was amazing and his staff was always attentive. Please go with them for your next law needs.

Eshaunda

Cellino Law is an amazing firm with a great team. I worked with Greg Pajak and his assistant, Tracey Falconer. I cannot express enough how dedicated they are. The personal attention I received was excellent; they were always available to help with questions and concerns and put me at ease in the unknown territory I found myself in. I highly recommend them to anyone needing representation. A huge thank you to them for all they accomplished for me!

Liane

My wife and I would like to take this opportunity to thank you for a fantastic job as our attorney. We could not have been more pleased with the work you and your team has done on this case. This past four years or so has been such a roller coaster for our family. We are very pleased and grateful with the result. We have made a good choice by choosing you. Thank you.

Dave

This letter is to thank Ms. Diane D'Andrea, assistant to Mr. George Gridelli, Attny for all the hard work, dedication, and attentiveness she showed during the representation of my case. She was always cheerful and ready to help in whatever way she could. All messages left for Mr. Gridelli were always relayed and Mr. Gridelli always promptly returned our calls. She was a very competent assistant. Cellino Law has proven to be a model of what legal representation should be. Throughout the 6 ½ years of this case, I have heard many horror stories from people with "bad lawyer stories." We consider ourselves to be very lucky to have chosen Cellino Law and will always recommend you to those looking for good, honest representation with a personal touch.

Joseph