CAR CRASH? CALL CELLINO
If you or a loved one have suffered a personal injury, you'll need a skilled personal injury attorney by your side. At Cellino Law, our injury attorneys have decades of hard-fought experience to help ensure you receive the compensation you're entitled to after an accident.
AVAILABLE 24/7
NO UPFRONT FEES
FREE CASE EVALUATION
NO FEES UNLESS WE WIN!
BABYLON, NY PRACTICE AREAS
PERSONAL INJURIES
ACCIDENT CASES
BABYLON, NY
PERSONAL INJURY LAWYER
If you have suffered an injury of any kind in Babylon, NY, Cellino Law is ready to help you get the compensation you deserve. Our firm provides professional legal counsel and delivers exceptional results. We are available 24 hours a day, 7 days a week to answer your questions and help you through the process of settling, and winning, your claim. Contact our office today to schedule a free case evaluation with one of our injury attorneys. Get the representation you need and deserve, all while you pay nothing unless we win your case!
Are you injured due to someone else's fault? If so, New York law allows you to claim maximum compensation for your injuries. Many victims think that hiring a personal injury lawyer in Babylon is expensive, and they try to handle the case by themselves. This isn't the best way to handle a personal injury lawsuit – especially if you want to claim maximum damages for your injuries. Filing a personal injury lawsuit is quite a complex process that requires extensive experience and knowledge of various injury laws in New York.
When you are injured due to someone else's fault, you need to work with skilled Babylon personal injury lawyers to prepare and present your case. You don't need to look further than Cellino Law when searching for the right injury firm. We are your trusted partner when it comes to claiming maximum compensation for your injuries. Our legal team has won hundreds of lawsuits and millions of dollars in damages for our clients in the past. We know how to negotiate with insurance companies so that they will pay you the maximum amount of compensation that you rightly deserve.
Cellino Law has some of the best personal injury lawyers in the industry. We have years of experience working throughout New York and know how to help our clients win their cases. You should be prepared to fight for your legal rights when you have been injured due to someone else's negligence. Call Cellino Law at (800) 555-5555 to work with a reputable personal injury firm serving Babylon and pursue maximum compensation for your injuries.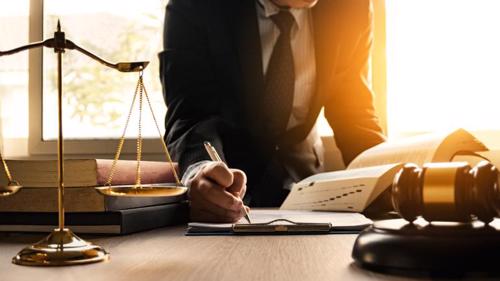 What Should I Do After an Injury?
Many victims are confused as to what they should do soon after an auto accident in Babylon, NY. The most important thing is to seek immediate medical assistance even if you think you are not seriously injured due to the accident. Most of the time, injuries can manifest after 2-3 days of the accident. On the other hand, you need the medical reports to prove your injuries and claim maximum compensation for them. Here is what you should do soon after an auto accident in Babylon:
Get medical help and retain the medical reports.
Call the police and get a copy of the police report since it's one of the most important documents to prove the negligence of the responsible party.
Take pictures of the accident scene and try to video the scene if possible. It can be used as evidence when presenting your case in a court of law.
Get the name, address, contact information, and insurance information of the at-fault driver.
Collect the contact information of the witnesses present at the scene. Your lawyer will interview the witnesses later on to find important clues about the accident.
Don't admit fault with anyone including the insurance company without consulting a personal injury lawyer.
Make sure you call an experienced personal injury lawyer at Cellino Law to handle your case and win the maximum compensation for your injuries.
Why Do I Need a Lawyer?
Trying to handle a personal injury lawsuit on your own isn't the best thing to do. You need a skilled attorney to handle the case and win maximum compensation. The lawyer knows how to prepare and present the case in such a way that the insurance company will agree to pay maximum damages. They have extensive experience negotiating with insurance companies. If the insurance company fails to offer fair compensation, the lawyer will take your case to trial and win you the maximum benefits in the process.
What Type of Damages Can I Recover?
There are two types of compensation available for personal injury victims in New York such as compensatory and punitive damages. Compensatory damages are awarded to the victim depending on his/her physical, emotional, and monetary losses due to the accident. Punitive damages are awarded to the victim if the responsible party was behaving recklessly when the accident occurred. Punitive damages are designed to deter drivers from behaving recklessly while driving their vehicles. Compensatory damages include:
Lost wages
Medical bills
Pain and suffering
Property damages
Loss of consortium
How is Liability Determined?
New York is a state that practices comparative negligence. The victim is awarded compensation according to the percentage of his or her involvement in the accident. If the victim is found 10% responsible for the accident, the court will deduct 10% from the total compensation awarded to the victim. To proceed with a negligence claim, the following elements should be proved by the victim:
The at-fault party breached his/her duty of care
The at-fault party was responsible for ensuring the safety of the victim
The accident occurred due to a breach of duty by the at-fault party
The victim was injured as a direct result of the accident
How Much Time Do I Have to File a Personal Injury Claim in New York?
The statute of limitations comes into effect in New York after three years. You should file a personal injury lawsuit in New York before three years from the date of the accident pass to avoid this statute. If not, you may not be able to file an injury case.
How Much Will a Babylon Personal Injury Lawyer Cost?
You don't have to pay anything to file a case in Babylon. Our team of lawyers works on a contingency fee basis. You only need to pay our charges if we win the lawsuit for you.
File Your Injury Claim With Cellino Law
When you are injured due to an auto accident in Babylon NY, you are entitled to claim compensation for your damages. Work with a personal injury lawyer at Cellino Law to get the maximum benefits for your injuries. Call Cellino Law at (800) 555-5555 to work with our personal injury lawyers and get the representation you deserve.
CHOOSE US FOR YOUR PERSONAL INJURY CASE
AVAILABLE 24/7
NO UPFRONT FEES
FREE CASE EVALUATION
NO FEES UNLESS WE WIN!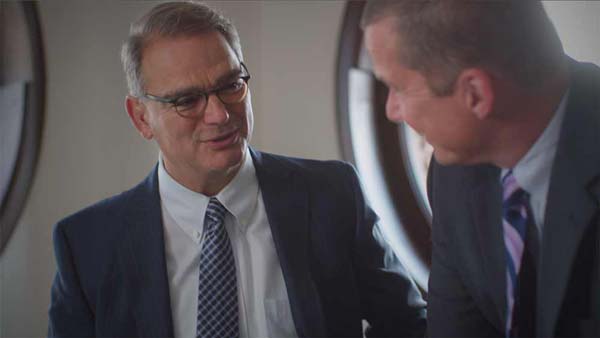 LOCAL RESOURCES