As an employee, it is crucial that you know your rights in the workplace. It is common for workers to get injured at the workplace. Unfortunately, most of them don't know their rights and will not follow through to ensure they get compensated. Some fear that the employer might terminate their employment contract and fail to report. What happens then is that the worker ends up incurring huge losses, some of which they can't even afford. In the long run, they become worse off and may even start having mental issues.
Our Babylon workers' compensation lawyers aim to protect your rights, which is why we go all the way to represent your case and ensure you recover. It is important for employers to also empower employees and encourage them to report any incident that may affect their productivity. If you have been injured at work call (800) 555-5555 to schedule a free consultation with our personal injury lawyers.
What Should I Do If I'm Hurt On The Job?
After suffering an injury at work take these steps to help ensure you are properly compensated:
Tell Your Employer You Are Hurt
The first thing you should do when you are injured at work is to tell your employer that you are hurt. Stop doing any task assigned to you and report immediately. If possible, do it in writing to make it official, that you were hurt on the job. The good thing about putting it in writing is that it will be documented and put in the company records. Be wary of the filing deadline to avoid losing your legal rights to receive workers' compensation benefits from the employer.
Go To The Doctor
The next thing you need to do is to seek medical treatment. The employer shouldn't in any way try to prevent you from seeking medical attention as they will be in breach of the law. Usually, your place of work will have a first aid official. If the injuries are severe, ask them to attend to you before you go to the clinic.
Keep A Written Record Of Your Injury And Symptoms
After the check-up, it is always advisable to note all the injuries and record them for compensation purposes. Be very keen as your doctor attends to you and even ask them what the impact of the injury will be on your productivity. Take note of all the symptoms and associated complications and record them. You can even take photographs of the injury just in case the injury is external. This way, you will have evidence that can be presented when making your claim.
File A Workers Compensation Claim
You have a right to seek compensation for the injuries incurred at the workplace. This also includes pain and discomfort. Your employer doesn't have a right to sack you for seeking compensation due to an injury that occurred due to their negligence at the workplace. It is your responsibility to file a worker's compensation claim because you are the victim.
Rest And Recuperate
It is advisable to take some time off, just to rest and recuperate. You cannot be productive if you don't take some time off after you have been injured. Ask your employer for sick leave. In case your employer keeps pressuring you to return to work before you feel better, seek legal advice.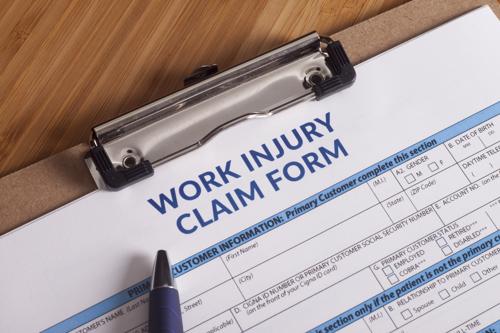 Why Should I Hire Workers Compensation Lawyers?
There are several benefits of hiring a workers' compensation lawyer. First, your employer's settlement offer may not cover all your medical bills and lost wages. If you are convinced that the offer you received from the worker's compensation judge isn't good enough, call an attorney who will ask for reasonable compensation. Don't just settle for whatever you are offered because it might be understated, and you end up incurring losses on your end.
You should also hire a workers compensation lawyer if your employer has threatened to demote you, reduce your pay, or slashed your working hours. We understand that employers can be intimidating, and that is why we take on your case and fight for your legal rights.
How Much Does It Cost To Hire A Babylon Workers Compensation Lawyer?
When hiring a lawyer, you are investing to ensure that you receive the optimal worker compensation benefits. However, note that the fees will come out of your settlement money and not out of your pocket. Most lawyers in New York operate on a contingency fee basis. After you receive the award, the lawyer is expected to submit a request for fees to the State's Workers Compensation Board, and the judge will have to approve. If the amount is more than $ 1000, the lawyer must request in written form and state how much time they spent on each service.
What Should I Do If My Workers Compensation Claim Is Denied?
Your claim may be denied because of several reasons, such as failure to file the worker's compensation claim in time. If your employer disputes your claim, the claim may also be denied. If your initial claim has been denied, don't give up. You can still appeal the denied claim. First, speak to the insurer that denied your claim to understand why they denied your claim. If this doesn't work, talk to us. We will help you.
Can I Be Fired For Claiming A Workers Compensation Claim?
Note that filing a compensation claim can protect you from retaliation, but this won't protect you from losing your job. Your employer can still let you go based on other legitimate reasons. It can be quite difficult to prove that your employer has fired you because you filed a workers' compensation claim. If you are convinced that you were fired because you filed a workers' compensation claim, seek legal help.
Is There A Time Limit To File A Workers Compensation Claim?
In New York, workers have up to two years to file a claim if they sustained injuries at the workplace. If you take too much time to file your claim, your case may not be as strong, and hence your compensation may be understated.
Can An Independent Contractor File A Workers Compensation Claim In New York?
If you are an independent contractor, note that you are not eligible for workers' compensation coverage. This is because the state doesn't require employers to have workers' compensation coverage. As a contractor, you need to have your insurance in case you get hurt at work because, in the real sense, you are not under the employer's control. If you get hurt at work, please reach out to Cellino Law. We are qualified and experienced and will ensure justice is served.
We'd like to thank you for all the assistance and time you spent on our case. Your professionalism and honesty will always be appreciated. The staff was always courteous and we were always impressed with your accountability. Your passion and dedication will never be forgotten, nor will you.

Sarah

Cellino Law and more specifically my attorney, Gregory V. Pajak, Managing Attorney, and as a whole the Cellino Law Firm and its organization. This is by far one of the most professional law firms and attorney I have ever engaged with and retained in my 35 years. The level of professionalism goes beyond words, the care and constant engagement with me as the client was touching. I was never ever just treated as simply a CASE with potentially a significant dollar number attached to my file. I was engaged regularly, Tracey (Ass't) and Greg always made sure to remain constant, as well as consistent in overseeing that my case was handled properly and that it did matter in many ways - ensuring that the end result(s) would be fair and reasonable to my case/injury. The regular follow-up calls were very satisfying, knowing that you're involved in your case matters significantly AND always. One of my main items to recognize Cellino Law and Gregory is that whenever I called, I was able to get through to speak directly to my Lawyer and he would answer any if not all of my questions in a very professional and genuinely caring manner. I always felt cared for and protected legally and more importantly, I was made feel as a human being that was being cared for and always keeping me abreast of all matters connected to the case. There was never a point I felt let down, on the contrary -the level of service was "STELLAR". Greg is the consummate professional, a 'role model', if you will, for what other attorneys should strive to become when dealing with their clients.

Anthony

Thank you for your efforts on my behalf. I am very pleased (and surprised) at the amount of the settlement. We will use the funds to help pay down the debt on the truck we had to purchase after ours was totaled. Thank you again.

Linda

Now that reality has set in, I want to thank you for all your work and assistance in obtaining my settlement for the pelvic mesh. This money will make my life so much easier in the future. Medicare just isn't sufficient. I know that I will have enough to live on. I truly appreciate of your efforts. Thank you!

Loraine

Joe and I just wanted to send you this note thanking you for the professional way you handled our lawsuit. Your kindness was extremely appreciated in a very difficult time. When we found out the people that caused the accident had no insurance, we thought our chances of receiving any settlement was nonexistent. Once we met with you and released you were able to help us our minds were put at ease. Your aggressive manner of handling the case exceeded our expectations. Please feel free to use us as a reference. Thank you so much and best wishes,

Danielle and Joe

My experience during the time of negotiations was extremely positive. Josh Sandberg handled my lawsuit with the utmost integrity. He returned all my phone calls in a timely manner and answered all my questions. Josh made things less stressful. I would highly recommend Josh and the entire staff at Cellino Law.

Arthur