Anyone that's been involved in a car accident should understand that it's essential to work with an experienced Yonkers car accident lawyer. Having a lawyer on your side is the best way to ensure that you're properly compensated for the damages you've incurred. An insurance provider could decline to cover medical bills or the cost of vehicle repairs. You may struggle to be compensated for the loss of wages due to an injury that the accident caused.
If you work with Cellino Law, our Yonkers personal injury lawyers can provide you with an initial consultation at no cost. Our lawyers can evaluate your case, and, if appropriate, move forward with your claim. It doesn't matter if the accident is small or significant. We'll be able to answer questions, provide information, and give you legal guidance.
We have extensive experience with car accident cases, which is why we can make sure your rights are protected. We'll support you throughout this process and will fight to secure the compensation that you deserve. We're leaders in New York personal injury law, and that's because of our expertise and dedication to our clients.
Reporting A New York Car Accident
Under the law, drivers in Yonkers, New York, will need to report accidents to the appropriate authorities as soon as they can. This is particularly important if the accident leads to an injury or death. Although the driver that caused the accident should report it first, it's best not to assume that they will do so. Always report the accident yourself.
If property damage was caused by the accident, the driver at fault must file a damage report, even if the other driver is not present. With that said, accident damage reports do not need to be filed unless there are more than $1,000 in estimated damages.
A driver must file a report and make a written statement within ten days of an accident. In some cases, a driver may be injured, which can keep them from filing a report. There aren't precise guidelines as to what should be done in this situation. Our experienced legal team suggests that injured drivers make a report as soon as they are able to do so.
The Cost of Hiring a Car Accident Attorney in Yonkers
Cellino Law firm is aware that it isn't always easy to cover the cost of legal representation after an accident. Medical bills and other expenses can pile up quickly. That's why our clients aren't asked to pay any upfront fees. We strive to make our services affordable for all that need them. We will not collect any fees until you've received compensation for your injuries.
Our attorneys work on contingency, and because of that, we won't ask for any payment until you've been paid. This doesn't just make things easier for you to afford; it can also leave you confident that you'll receive compensation. Our legal team evaluates cases carefully before we agree to work with a client and takes on cases that we believe we can win.
What Kind Of Compensation Can You Receive For Car Accident Injuries?
Generally speaking, when making a personal injury claim, claimants can be compensated for losses. This includes financial losses and losses that aren't of an economic nature. In some cases, if the at-fault driver displayed negligence, punitive damages may be an option.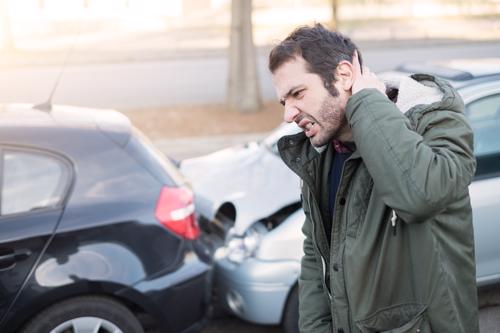 The goal of financial claims is to reimburse claimants for any expenses or economic losses that have happened because of the accident. Accidents can be costly, which is why victims are entitled to compensation. These claims could include:
Vehicle or property damage
Loss of wages
Current and future medical bills due to injuries caused by the accident
Loss of future income because of injuries caused by the accident.
Section 5102 of State Insurance Law declares that it is only possible to award non-economic losses if an accident caused a severe injury. These injuries could include:
Disfigurement
Losing a baby in the womb
Fractures or broken bones
Loss of function of a bodily system or organ
Limited use or function of a bodily system or organ
Losing a limb
It may also be an option to include punitive damages in a personal injury suit. This is an option when the at-fault drive displayed misconduct or negligence and are neither economic nor non-economic in nature. Typically, this sort of compensation is distributed as a multiplier of the compensation the claimant receives.
Statute of Limitations for Auto Accidents In New York
After a car accident, there is a limited window of time to file a claim for damages. Because of this, you should speak with a Yonkers car accident lawyer as soon as you possibly can. If you wait too long, you may not be able to receive damages.
In the state of New York, damage claims should be filed within seven days of the date on which the accident occurred. If this deadline is missed, it will be more difficult to collect compensation. The sooner a claim is filed, the sooner you will receive compensation.
According to the statute of limitations, victims can file car accident claims within three years of the date of the accident. With that said, if the claim is being made against an agency of the government, the claim must be filed within 90 days. Our lawyers can answer any questions you might have about the statute of limitations on your case.
Collecting Information After An Accident
Collecting information after the accident can make it easier to build a strong case, and it can also increase the amount of compensation that you receive. This information should include:
The name, driver's license number, registration, insurance information, and contact information of all drivers involved in the accident
The year, make, and model of all vehicles that were involved in the accident
The precise location where the accident took place
The badge numbers, names, and precinct numbers of officers that responded at the scene
Reach Out To Cellino Law To Set Up A Free Consultation
Fast action is essential when you're making a compensation claim. That's why you shouldn't hesitate to speak with Cellino Law. Talk to our attorneys about your case and how we can secure compensation for you. Depending on your case, you may be able to receive compensation for property damage, injuries, loss of wages, and any other losses related to your accident. Let our Yonkers injury firm get to work for you
Joe and I just wanted to send you this note thanking you for the professional way you handled our lawsuit. Your kindness was extremely appreciated in a very difficult time. When we found out the people that caused the accident had no insurance, we thought our chances of receiving any settlement was nonexistent. Once we met with you and released you were able to help us our minds were put at ease. Your aggressive manner of handling the case exceeded our expectations. Please feel free to use us as a reference. Thank you so much and best wishes,

Danielle and Joe

My experience during the time of negotiations was extremely positive. Josh Sandberg handled my lawsuit with the utmost integrity. He returned all my phone calls in a timely manner and answered all my questions. Josh made things less stressful. I would highly recommend Josh and the entire staff at Cellino Law.

Arthur

Thank you for all your help. It has been a long journey. At last, the light at the end of the tunnel. Also, thank Tom for the help and work he put in.

Ron

I just want to let you know that I did receive my settlement check. More importantly, I want to thank you again for all you did for both me and my family. I could not be more pleased with my experience at Cellino Law. From the moment I first spoke with you I felt comfortable - you took a sincere interest in my case, clearly explained the process and effected a quick settlement. From this day forward, when someone asks if I can recommend a good lawyer I will, without hesitation, say "Cellino Law". Thanks again.

Walter

I am writing to let you know what an outstanding job George Gridelli did for me in my personal injury lawsuit. His professionalism and expertise were evident at our first metting and he and his paralegal Diane D'Andrea took care of me as if I was a friend and not merely a client. They both went above and beyond for me in so many ways that it would be too numerous to list and I am grateful to have had such an exemplary team represent me. When working with George and watching him in court he personified to me what a lawyer is supposed to be - an honest, extremely compentent man who helped guide me through the legal system. I could not have obtained better representation anywhere else at any price. To me that says a lot abut you and your firm's integrity. Thank you again for representing me and for having such stellar individuals working for you! I will continue to recommend your firm.

Carol

I want to thank your law firm for settling my lawsuit where others failed. You treated me with the utmost respect and care, because of your law firm the dream of owning my own home finally came true. For the first time in a long time, we're living out our dream home. Thank you a million times over. Thank you for making my dream come true.

Marcy