YONKERS, NY PERSONAL INJURY LAWYERS
PERSONAL INJURIES
ACCIDENT CASES
YONKERS, NY
PERSONAL INJURY LAWYER
If you or a loved one have suffered an injury due to the negligence of another individual, you may be feeling hurt and confused. You are unsure what to do next and are concerned about your financial well-being as well as any injuries you may have sustained. If you're feeling like this, you're in the right place. The Yonkers, NY personal injury lawyers at Cellino Law have a well-deserved reputation for fighting for our clients to gain the justice they deserve.
Our legal team knows exactly what is needed to negotiate with the insurance companies to ensure they do not railroad you or attempt to lowball your compensation. If you or someone you love was injured to the negligence of another individual, please call our Yonkers, NY injury firm at 800-555-5555. Our legal team will meet with you and advise you on the best steps forward. Below you will find a guide to help you through the process of knowing what to do when a personal injury accident has occurred.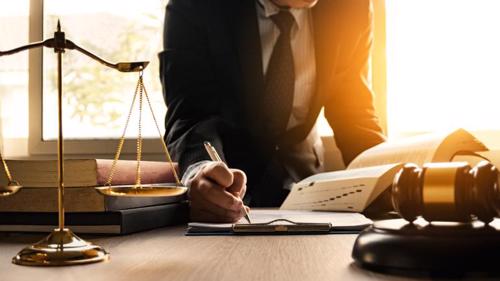 Car Accident
Car accidents in Yonkers, NY, have been a major issue for many years. In fact, the city has had one of the highest rates of car accident fatalities in New York State since at least 2014. The numbers are staggering – according to a report released by the state Department of Motor Vehicles (DMV) in 2019, there were 822 traffic fatalities in Yonkers alone between 2014 and 2018, averaging out to 164 deaths a year.
If you or a loved one were injured in an accident due to another person's negligence, then you may want to consider speaking with a car accident lawyer. Even if your injuries are minor and you don't think anyone else was at fault, it can still be beneficial to consult with a lawyer. They can help guide you through the claims process, negotiate with insurance companies, and make sure your rights are protected. In short, a lawyer can be very beneficial if you want to ensure that you receive the fair compensation you deserve for your losses.
No matter the situation, it is important to keep in mind that you have rights when you are involved in a car accident in Yonkers, NY. Consulting with an experienced car accident lawyer can help make sure those rights are protected. Contact our car accident lawyers at Cellino Law today for a free consultation.
Slip and Fall
Slip and fall accidents can occur in a variety of places in Yonkers, NY. Common locations include stairs, sidewalks, ladders, escalators, porches, parking lots, and parks. They may also occur indoors at homes or businesses such as retail stores and restaurants. Slippery surfaces, like wet floors are often present in these areas and can cause a person to slip and fall. Additionally, uneven surfaces such as broken pavement or rugs that are not properly secured can be tripping hazards. Poor lighting and cluttered walkways can also lead to accidents.
After being injured in a slip and fall accident due to a negligent property owner, you should:
First, get immediate medical attention. If you have been injured, document the accident scene, including taking photos of the area.
Then contact a slip and fall lawyer who can help you file a claim against the property owner. They will be able to review your case, help obtain necessary evidence, and provide guidance on how to proceed with your claim.
Lastly, never sign a settlement agreement without consulting your lawyer, as the insurance company will always try to lowball your settlement. A slip and fall lawyer will fight on your behalf to get you the compensation you deserve for your injuries and losses.
If you or someone you know has experienced a slip and fall accident due to a negligent property owner's actions, contact a slip and fall accident attorney at Cellino Law as soon as possible.
Construction Accident
If you are involved in a construction accident in Yonkers, NY, it's important to take the proper steps to ensure that your rights and interests are protected. First, seek medical attention for any injuries sustained in the accident. Even if you don't think you were injured at first, some injuries may not be immediately apparent. Make sure to document any medical visits and treatments as a result of the accident.
It's also important to document the scene of the accident and collect contact information from anyone who witnessed the incident. Take pictures or video footage if possible, and make sure to keep all paperwork related to the accident such as contracts or insurance documents.
If you are injured, you should contact a construction accident lawyer, they can help you file a claim for workers' compensation benefits with the New York State Workers' Compensation Board. This will ensure that your medical expenses and lost wages from time off work due to the accident are covered. Your lawyer will also be able to help you discover if a personal injury lawsuit is viable for your accident, due to any negligent parties responsible for causing the accident, such as if safety regulations were not followed or if defective equipment was used.
Wrongful Death
Accidents resulting in wrongful death are a tragedy that no one should ever have to experience. Unfortunately, this type of tragedy does occur, and in Yonkers, NY, the experience of wrongful death accidents is all too frequent. Wrongful death accidents can be caused by a variety of factors, including careless or reckless driving, distracted driving, drunk driving or other factors. Besides car accidents, wrongful death accidents can also involve medical malpractice, dangerous products and other types of negligence.
If you or someone you love has been involved in a wrongful death accident in Yonkers, NY, you may be feeling overwhelmed and unsure of what to do next. At Cellino Law, we are here to help you through this difficult time and provide the legal advice and support that you need. Our team of experienced attorneys has a deep understanding of New York state law and can provide you with the guidance you need.
We understand that this is a difficult time, and we are here to help you every step of the way. You can trust us to fight for the justice that you and your family deserve. Contact our wrongful death lawyers today to set up a free consultation and learn about the options available to you.
How Fault Is Determined in New York Injury Claims
New York is a comparative negligence state. This simply means that if you have been injured due to the negligence of another individual or even were at fault to some degree, it is still possible to get compensated for damages from the other individual or party. Your specific percent of the fault that is attributed to you is then subtracted by either a judge or jury of the damage award.
The judge or jury is tasked with the assessment of how much fault is attributed to both parties through the evidence that has been submitted. It is the responsibility of the defendant to claim and prove comparative negligence in order for it to apply to the case.
If you were injured in a car accident throughout Yonkers, NY, your overall compensation options may be limited. This is due to the fact that New York is known as a no-fault insurance state, meaning that if you have been injured in a vehicle accident, you will be reimbursed by an insurance company, regardless of fault. However, varies the consideration that if your case meets a severe injury threshold which means full disability for 90 days, permanent limitation of body organs, bone fractures, severe disfigurement, or severe injury, humans have the ability to file a liability claim against the driver who is at fault.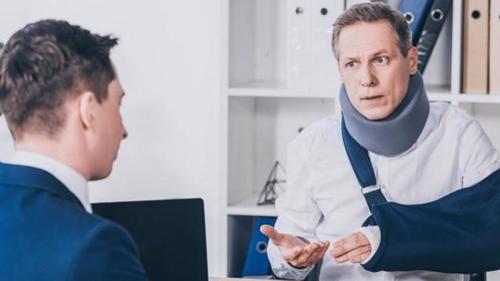 Amount Of Time To File A Personal Injury Claim
A statute of limitations is the amount of time in which legal action must be brought forth to the court, and this will be dependent upon the type of case. Specifically, with personal injury cases in New York, they are typically given three years for the claimant to file a suit against the responsible party from the date of injury. If you are late in filing for not getting to the court before that window closes, there is no possibility for the case to be heard.
Keep in mind this is for the vast majority of cases, but not every single case. An example of this would be the extension that is placed for medical malpractice cases which are delayed due to the onset of specific injuries.
Additionally, if your case involves the state:
Individuals are given 90 days to file a formal claim against the city in New York as well as a year to file the lawsuit.
Individuals have 90 days to file a claim against New York State if they are unable to arrive at a suitable final figure, this is especially true in medical malpractice cases.
Individuals have 90 days to file a claim against a specific county in the state as well as a year to file the lawsuit.
What Type Of Compensation Can I Receive In A Personal Injury Suit?
Damages are awarded to the victim to help compensate them for any losses that occurred to them due to an individual's negligence. These damages are usually granted to help place the victim in a similar state they would have been in had the accident not occurred. These damages include:
Economic Damages
Economic damages will include, but are typically not limited to:
Medical bills including surgeries, rehabilitation, prescriptions, and treatment.
Loss of future earnings due to a disability.
Property damages
Lost wages due to the inability to work.
Non-Economic
Non-economic damages will refer typically to pain and suffering that are a result of the injuries sustained during an accident. These typically include:
Loss of consortium
Emotional distress
Mental anguish
Punitive
Punitive damages or put in place in an effort to prevent the responsible party from ever repeating a similar offense. Punitive damages are often placed on individuals who have put others at risk through speeding or driving while intoxicated.
Why A Lawyer Is Needed
These types of court cases can be complex and difficult and it is always recommended to hire a personal injury lawyer. Even from the store where you may not feel as though you have any serious injuries, it is essential that you hire an attorney. Some of these reasons include:
Case Preparation
Despite what you may think, insurance companies are only for themselves and making a profit. An attorney is going to look out for you and fight against that insurance company. In addition, they'll begin preparation of the case based upon all the evidence collected in your information. Furthermore, they will investigate every matter of the accident and file the lawsuit against the defendant.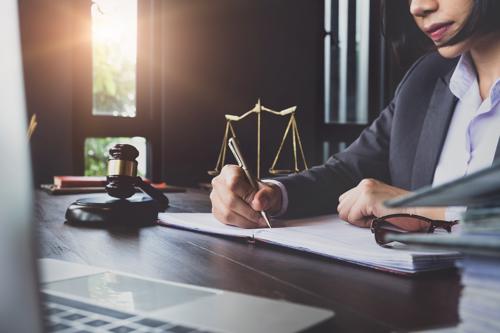 Settlement Negotiation
Throughout the process, they'll take the time to negotiate with the other party and try to work out a settlement. Throughout this process, they will work diligently to get you the right compensation package.
Trial Preparation
If the case does go to trial, your lawyer will fully represent you in court. Understand that our lawyers are highly experienced in trial, and know exactly how to represent you in a court of law.
How Much Will A Personal Injury Lawyer Cost?
The vast majority of people who have been involved in an accident will hesitate to hire a lawyer just because they believe going to be expensive. However, this is typically not the case. In fact, our team of lawyers will work with you on a contingency basis. This simply means that there is no need to pay us any money up front and you'll only be charged if we win your case. As you can see, there is absolutely no reason why you should not hire a personal injury lawyer.
Do You Have To Go To Court For An Injury Claim?
The vast majority of personal injury cases will never see a trial, most of them will be settled out of court. However, if the case is rather complex and you have to offer your version of the events, you may need to go to court, however, in most cases you will not.
Contact A Yonkers, NY Personal Injury Lawyer At Cellino Law
If you are in Yonkers, NY and have the need for a personal injury lawyer, please call us today. Upon your first visit, we offer you a completely free consultation in which we will review your claim options and how you should proceed. Remember, in these types of cases time is of the essence. Call us today at 800-555-5555.
CHOOSE US FOR YOUR PERSONAL INJURY CASE
AVAILABLE 24/7
NO UPFRONT FEES
FREE CASE EVALUATION
NO FEES UNLESS WE WIN!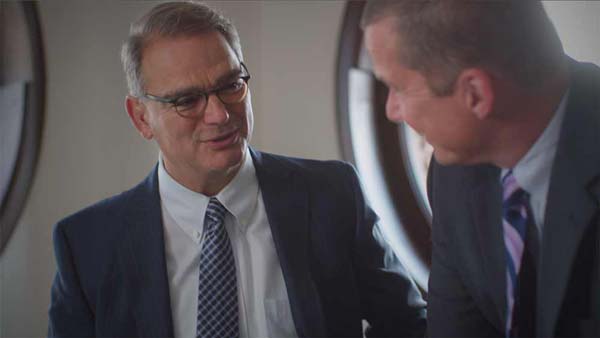 LOCAL RESOURCES