STATEN ISLAND, NY PERSONAL INJURY ATTORNEYS
PERSONAL INJURIES
ACCIDENT CASES
STATEN ISLAND, NY
PERSONAL INJURY LAWYER
Have you or your loved one suffered a personal injury due to someone else's negligence in Staten Island, New York? Are you confused about what to do next, and if you will get compensated for the injuries and damages incurred? If this is you, then you have come to the right place. There is a reason we have an excellent reputation, which includes our expertise in dealing with these types of cases. Our Staten Island, NY personal injury lawyers are dedicated to fighting for you and getting you the justice you deserve.
Our legal team takes a tough stance with insurance companies, to ensure that they do not dupe you, and give you the fair compensation that you deserve. If you have been injured as a result of someone else's negligence, contact our Staten Island, NY injury firm today at (800)-555-5555. Our attorneys will meet with you and advise you on the way forward. Below is a guide on what to do when a personal injury accident occurs.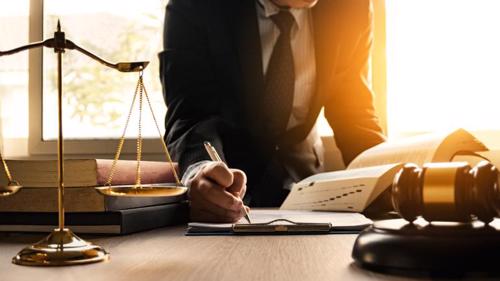 Car Accident
After a car accident in Staten Island, NY, the first thing you should do is call 911 for help. Make sure to get medical assistance for any injured parties involved in the accident. You should exchange contact information and insurance information with other drivers if possible. Make sure to take pictures of the accident scene as well as any damage to the vehicles involved. You should also contact your insurance provider as soon as possible and report the accident. You may also want to file a police report with the local precinct, which you can do either at the scene of the accident or at a later time.
After taking care of all of these steps, it is important that you seek legal advice. An experienced car accident attorney can help you understand your rights and ensure that you get the compensation you deserve. They can also advise you of any deadlines you need to meet, such as filing a personal injury claim in a timely manner. Contacting an attorney right away is the best way to ensure that your rights are protected after a car accident in Staten Island, NY. Cellino Law's car accident lawyers can help you get the justice you deserve and the compensation you are entitled to. Contact us today for a free consultation.
Slip and Fall
If you have been involved in a slip and fall accident in Staten Island, NY it is important to take the following steps.
First and foremost, seek medical attention immediately. Even if your injuries do not appear to be serious at the time, it is still essential that you receive professional medical care as soon as possible. This will help to ensure that any injuries are identified and treated correctly.
Gather evidence from the accident scene, such as photos of wet or defective surfaces, witness contact information, or maintenance records related to the hazard. This can be used in a legal claim for compensation. Contacting an experienced Staten Island slip and fall lawyer at Cellino Law is another important step. Our experienced attorneys can help you understand your rights and options, as well as advise you on the best course of action for your particular situation.
Finally, document any medical expenses related to the accident as thoroughly as possible. This could include doctor's visits, hospital stays, prescription costs, and more. The more documentation you can provide to your lawyer, the better chance you will have of receiving full compensation for your injuries.
Construction Accident
Staten Island, NY, has seen an unfortunate increase in construction-related accidents over the past few years. In 2017, the city saw a total of five fatalities related to construction accidents. The most recent death occurred on August 8th when a worker fell from scaffolding at a construction site and was pronounced dead at the scene.
The most common causes of construction-related accidents in Staten Island, NY include workers not using the proper safety equipment and procedures, improper scaffolding setup or maintenance, and faulty tools or materials. To help prevent future accidents, the city has implemented stricter guidelines for contractors, including requiring them to provide training on safety practices and use of PPE. Additionally, contractors must adhere to local building codes and obtain permits for any construction or demolition project.
If you were injured while working on a construction site in Staten Island, NY then it is important that you take legal action. An experienced Staten Island construction accident lawyer can help you file a claim for compensation and fight to get the maximum amount possible. Your attorney can also help you understand your rights and obligations so that you can make an informed decision about the best course of action.
It is important to remember that construction accidents can be extremely dangerous, with serious consequences for those involved. It is essential to take safety precautions when working on a construction site and follow all local regulations to ensure that everyone's safety
Wrongful Death
The most common wrongful death accidents involve motor vehicles. According to the Centers for Disease Control and Prevention (CDC), motor vehicle collisions account for over 37,000 deaths in the United States each year. This makes car crashes responsible for about one-third of all wrongful death cases across the nation.
Other causes of wrongful death include medical malpractice, workplace accidents, defective products, dangerous drugs, and acts of violence. Each year, thousands of people lose their lives in accidental circumstances that could have been avoided had proper safety precautions or regulations been taken. When these tragic deaths are caused by another party's negligence or malicious intent, it can be considered a wrongful death, and the responsible parties may be held liable.
If you or someone you love has been wrongfully killed, it is important to seek legal advice in order to pursue justice and proper compensation. A wrongful death lawsuit can provide your family with financial support to help cover medical bills, funeral expenses, lost wages, and other costs resulting from the tragedy. To learn more about your legal options after a wrongful death, contact a Staten Island wrongful death attorney at Cellino Law today. You and your family deserve justice and compensation for the tragic loss and we will do everything we can to help you in your time of need.
How Is Fault Determined In New York Injury Claims?
New York has been a comparative negligence state since 1975. This means that if you were injured as a result of someone else's negligence, and were at fault to some degree, you might still get compensated for damages from the other party. The percentage of fault that will be attributed to you will be subtracted from the judge or jury's damage award.
The judge or jury will be tasked with assessing how much fault is attributed to the responsible parties, backed up by the evidence provided. The defendant must claim and prove that there was comparative negligence for it to apply.
If you happen to be injured in a car accident in Staten Island, NY, your compensation options might be limited. This is because New York is a no-fault insurance state, which means that when you are injured in a car accident, you will be reimbursed by the insurance company, regardless of who caused it. However, suppose your case meets the severe injury threshold, including bone fractures, severe disfigurement, full disability for 90 days, and a permanent limitation of the use of body organs. In that case, you can file a liability claim against the driver at fault.
How Long Do I Have To File A Personal Injury Claim In NY?
A statute of limitations is the period within which legal action must be brought, and it varies depending on the type of case. In regards to personal injury cases in New York, most cases give the claimant three years from the date of injury to file a lawsuit against the responsible party. If you are late and do not get to court before the three-year window, your case will not be heard.
However, this three-year period is, for most cases, but not all. For example, there will be an extension for medical malpractice cases due to delays in the onset of injuries.
If your case involves the state then:
You will be given 90 days to file a formal claim against a city in New York, and a year to file a lawsuit.
You have 90 days to file a claim against New York State if you are unable to arrive at a final claim figure, especially in medical malpractice cases.
You have 90 days to file a claim against a county in the state and file a lawsuit in a year.
What Types Of Compensation Can I Get In A Personal Injury Suit?
Compensatory damages are given to the victim to compensate them for the losses incurred. They are usually granted to place the victim in the state that they would have been in if they had not been injured. They include: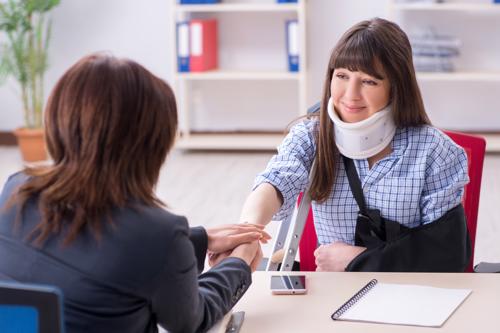 Economic
These economic damages will include, but are not limited to:
Property Damage.
Medical bills such as treatments, surgeries, prescriptions, and even rehabilitation fees.
Loss of future earnings due to disabilities.
Lost wages due to missing work.
Non-Economic
Non- economic damages refer to the pain and suffering that you will endure as a result of the injuries. They include:
Emotional distress.
Mental anguish.
Loss of consortium, for example, if the injury has negatively impacted your marriage due to loss of affection.
Punitive
Punitive damages are meant to prevent the responsible party from repeating the same offense. They are given in instances of intoxication while driving, speeding, and knowledge that the defendant is putting others at risk.
Why Do I Need A Lawyer For An Injury Claim?
It is recommended to hire a personal injury lawyer to help you out with your case. Even though the injuries are minor or non-existent at the time, it is crucial to hire an attorney. The reasons include:
Case Preparation/ Filing A Lawsuit
In personal injury cases, you will come to note that the insurance company will always look out for themselves, and this is why you need an attorney. They will prepare for the case, based on the information given, and the evidence collected. They will also investigate the matter and file a lawsuit for you against the defendant.
Settlement Negotiation
They will also sit down with the other party and negotiate a settlement that will work for you. They will fight tirelessly to ensure that you get the right deal.
Trial Preparation & Representation
In case the case proceeds to trial, the lawyer will represent you. Since they are highly experienced in these matters, they will know how to represent you in a court of law.
How Much Does A Personal Injury Lawyer Cost?
Many people fear hiring a personal injury lawyer due to the notion that they are expensive. However, this is not the case. We at Cellino Law work on a contingency basis. This means that you will not need to pay us any amount of money until you win the case or settle outside of court. Therefore, you have no reason not to hire a personal injury lawyer.
Do You Have To Go To Court For An Injury Claim?
The majority of personal injury cases do not go to trial, as they are settled outside of court. In complex cases, where you will need to give your version of events, you will need to go to court; otherwise, you don't need to.
Contact A Staten Island, NY Personal Injury Lawyer With Cellino Law
If you are in Staten Island, New York and need a personal injury attorney, do not hesitate to contact us. We offer free consultations, and we will ensure that you get professional and experienced attorneys to help you get the compensation you deserve. So, what are you waiting for? Call (800)-555-5555 today.
CHOOSE US FOR YOUR PERSONAL INJURY CASE
AVAILABLE 24/7
NO UPFRONT FEES
FREE CASE EVALUATION
NO FEES UNLESS WE WIN!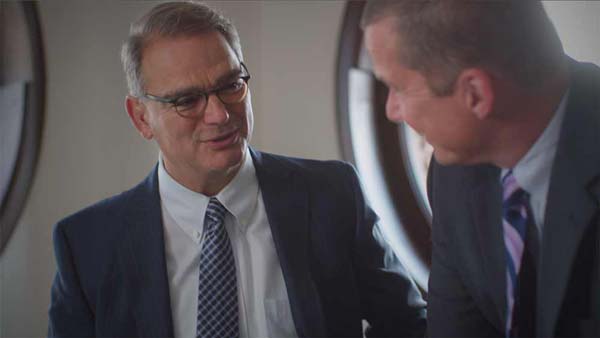 LOCAL RESOURCES