As per studies, over one million people in the USA are taken into the emergency treatment room every year because of fall-related injuries. Just like any other accident, some victims suffer minor injuries, while others suffer severe injuries like head injuries, broken bones and hips, spine and back injuries, and concussions, with some of them being fatal.
Luckily, if you happen to slip and fall on another person's property, you may have the legal grounds to seek compensation according to New York law. In case you have been injured in a fall, you should go through your claim with a Staten Island slip and fall lawyer. The location or kind of property doesn't matter; it could be a home, private property, public property, or a business such as a convenience store or restaurant; you can go ahead and file a claim for your slip and fall accident. Get in touch with our Staten Island injury firm today to find out some of the ways we can be of help as you seek compensation for damages suffered.
What Steps Should You Take After a Slip and Fall Accident?
In case you get injured in a slip and fall in Staten Island, NY, it is important that you take the following steps:
Seek immediate medical attention
Inform the relevant parties about the accident
Take care about what you say
Collect witness contact information
Take photos of the accident scene
Keep everything you were wearing
Contact a lawyer
What Will A Slip and Fall Attorney Do After I Get Injured?
Though all facts and information may indicate that you deserved compensation, you will most likely face opposition in every process and step you take. One significant benefit of hiring a slip and fall accident attorney is that it gives you the time to focus on your full recovery. Working with such a lawyer also increases your chances of receiving the full amount of the compensation that you're owed.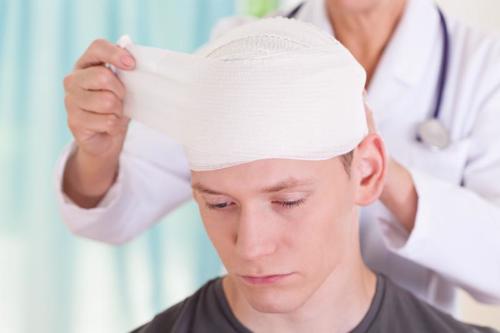 At Cellino Law, our lawyers will assist you with the following after your slip and fall accident:
Work with renowned Staten Island injury professionals in valuing your case.
Defend your rights and claim if property owners try to hold you liable for the accident.
Look carefully into the events of the fall accident to establish the cause.
Challenge insurance companies if they water down or devalue your claim.
Our proficient Staten Island slip and fall lawyers will build a water-tight case backed by evidence. We present the evidence collected whenever we meet to negotiate with the property owner or the insurance company. We back this up with witness testimonies and reports from professionals to achieve the deserved settlement. For an unsatisfactory offer, our qualified trial attorneys will be more than happy to help you take the case to court.
Who Is Responsible For Your Injuries After a Slip And Fall Accident In Staten Island, NY?
Homeowners and property owners have a duty to keep their property safe for visitors. Property owners who fail to observe safety issues may be held liable for a victim's injuries in case of a fall.
Besides homeowners and premises owners, government agencies and landlords can also be held liable for your fall injuries. Therefore, it is important to identify any party that might be liable for your fall injuries in case of an accident. New York law provides for monetary compensation by the party held responsible for your fall injuries. At Cellino Law, we can help investigate your case, identify the cause of the accident, and the parties to be held liable for it.
Can I Be Compensated If I Am Blamed For a Slip and Fall Accident?
New York allows comparative negligence when it comes to compensation. It is, therefore, possible to be compensated even if you are blamed for the fall injuries. In comparative negligence, both parties contribute to the injuries and are both held responsible for the accident.
Where victims are partly liable for the accident, they can only receive a portion of the 'would-be' compensation. The amount to be compensated would be significantly reduced by the percentage of your liability in the accident. For instance, if you are 20% at fault, your compensation is reduced by 20%.
How Much Is My Slip and Fall Case Worth?
Slip and fall cases can differ greatly since each case has its details and facts, which contribute to the determination of your case's value. Our proficient attorneys can give a reasonable value estimate guided by the following factors:
Loss of earning and future working capacity due to the injuries.
Present and future medical costs.
The type and nature of personal injuries suffered.
Non-economic damages suffered, such as pain and suffering, emotional distress, and punitive damages.
Our Cellino Law attorneys in Staten Island, New York, will strive to see that you receive your much-deserved compensation. Where necessary, we engage an economist and life care planner in considering factors that may affect the compensation claim.
Which Are Commonest Injuries Resulting From A Slip And Fall Accident?
As earlier mentioned, it is likely that an individual will get injured whenever they slip and fall. Sometimes, the injuries they suffer may be minor, while some could be major. The severity of the injury suffered by the individual will depend on their place of slip and fall, and how they fall. Slip and fall accidents lead to various forms of injury, including:
Broken bones
Traumatic brain injuries
Cuts and bruises
Spine and back injuries
Shoulder dislocation and muscle strains
Ruptured knees
Sprains
What Is The Statute of Limitation In Slip And Fall Injury Claims?
It is possible to lose your compensation claim by failing to acknowledge the statute of limitations and is therefore important that you talk to an attorney once a slip and fall accident occurs. Statute of limitations refers to the time allowed by law to file a claim from the accident date. Failure to acknowledge this time frame, the case becomes void, and the victim loses any compensation for their injuries. For slip and fall cases, New York state provides a statute of limitations of 3 years.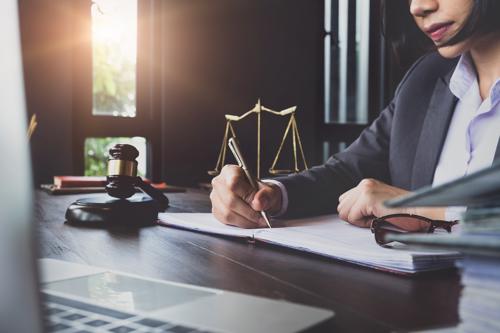 An important highlight to note is that the statute of limitations varies according to the type of case. For instance, compensation lawsuits against government agencies and municipalities are supposed to be filed within 90 days. The statute of limitations in these cases may be a year or less and in some cases, you have as little as 90 days to notify the defendant you are filing a claim.
Claims against Homeowners and Landlords
Accident report forms are available for slip and fall accidents that occur on rented or managed property, but it is not likely that private homeowners will have these forms. Using these forms, you can document the accident events to indicate what happened to you, carefully including the following information:
Description of the injury
Name, address, the valid contact information of witnesses
Details about the environment like lighting, surface, and weather condition
Description of the accident
Time and location of the accident
Reach Out To a Staten Island Slip and Fall Lawyer for a Free Case Review
At Cellino Law, our Staten Island personal injury attorneys strive to help slip and fall accident victims receive compensation for their injuries and suffering. Using the evidence collected to prove the property owner's negligence, we can help you get your compensation through the insurance company or in court. Call us today at (800)-555-5555 to schedule a free initial consultation.
Thank you for your help in settling the case of my father's accident. I could always count on you to answer my questions honestly and in terms I could understand. If all lawyers at Cellino Law are like you, I understand why they are an A-1 law firm.

Bedner

Cellino Law is an amazing firm with a great team. I worked with Greg Pajak and his assistant, Tracey Falconer. I cannot express enough how dedicated they are. The personal attention I received was excellent; they were always available to help with questions and concerns and put me at ease in the unknown territory I found myself in. I highly recommend them to anyone needing representation. A huge thank you to them for all they accomplished for me!

Liane

I can only say great things about my attorney Allan Silverstein. He is professional, he calls back right away, he keeps me informed, and makes me feel comfortable as this entire ordeal is stressful. I have total confidence in his ability to handle whatever comes his way. He is no nonsense and very good at his job. Thank you Allan... he is a true asset to the team!

Mrs Steward

It was a great pleasure working with you on my lawsuit. You certainly gave 150% of your time and interest in settling my case and for that, I am extremely grateful. Therefore, I want to thank you very much for helping me win my settlement and wish you the very best.

Linda

Thank you for your time, effort, and hard work on my case. I appreciate your expertise and compassion. I never experienced what I went through and I would have been completely lost without you.

Martha

My wife and I would like to take this opportunity to thank you for a fantastic job as our attorney. We could not have been more pleased with the work you and your team has done on this case. This past four years or so has been such a roller coaster for our family. We are very pleased and grateful with the result. We have made a good choice by choosing you. Thank you.

Dave