When a person has lost a loved one, they are likely not thinking about filing a lawsuit in New York State. It is imperative, however, if someone has been negligent, to file this paperwork as soon as possible in order to receive compensation. Finding closure is likely not possible unless a wrongful death court filing is completed.
Our Oyster Bay wrongful death lawyers have handled these types of claims countless times, and we will be able to help you through this process. It can be a stressful experience, but our proficiency will allow us to help you get through this difficult time. It is essential that deadlines be met as quickly as possible because wrongful death lawsuits have a shorter period of time to file them than most other cases. Our Oyster Bay personal injury attorneys can expedite this process for you, call 800-555-5555 to get your claim started.
What Does New York Consider A Wrongful Death?
If there is any recklessness or negligence on the part of an individual that led to the death of a loved one, this is then deemed to be a wrongful death. This could happen in many different situations including accidents at a job site, medical malpractice, neglect in a nursing home, or it could be a truck or car accident.
The decedent's estate, specifically the representative of that estate that is designated to do so, can file a wrongful death lawsuit if they believe someone has led to the death of a loved one.
The objective is to recover damages for the heirs of the decedent. The people that may be able to do this could be the:
Significant other or spouse
Offspring of the decedent
Parents of the minor child that has died
How To Prove A Wrongful Death Claim
If you want to win this type of case, it is absolutely essential that the loved one's death be established as an untimely death and that it was caused by the recklessness or negligence of the person that was responsible. Reckless behavior must be proven, along with neglect, showing that their death was directly, or indirectly, caused by the actions of this person.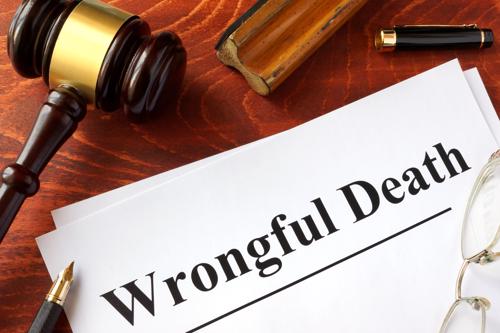 When defining reckless behavior, this means that a person was consciously putting another person in a place of harm or risk. When dealing with negligent behavior, this refers to actions or situations where a person is not acting in a reasonable way per the circumstances that led to the person's death.
Two things must be proven in order to build this type of case. Cellino Law will be there to help you in the following manner.
The Person Responsible Owed A Duty
It is essential that people act in a responsible way. It is their duty to do so, and the consequences of their actions must be owned. To keep people safe, the person that was responsible for their safety did things that could have caused harm to others.
This Duty Was Breached By The Defendant
There must be evidence that is presented that will show that the defendant did not act in a reasonable or prudent manner and that their actions were careless, negligent, or reckless so that you can prove that this was a wrongful death.
Who Has The Authority To File A Buffalo Wrongful Death Case?
In the state of New York, when you are filing a wrongful death claim, the personal representative of the decedent's estate is the one that is authorized to do so. This could be the administrator of the estate or the executor of the same. Appointed by the County Surrogate's Court, this representative has the authority. If there is a will, the executor is often named and that will give them the responsibility. If no one is on the will, the Surrogate's Court will then name an administrator.
In Oyster Bay, NY, there are family members that can receive compensation for a wrongful death case:
Parents
Biological or adopted children
Spouses
Blood relatives that were dependent upon the person who has now passed on
What Type Of Settlements Can Be Obtained In Wrongful Death Lawsuits?
When the loved one has died, you cannot take away the grief with any amount of money. It is for this reason that the economic impact of their death, and their financial earnings, are looked at by the state of New York. When dealing with a wrongful death lawsuit, damages will be awarded in a couple of categories. The first is directly related to the pain-and-suffering that the victim experienced prior to the passing. The testimony of a forensic pathologist will be brought in to provide their analysis. The loved ones' pain and suffering will be detailed, and this is often difficult for the survivors to hear yet it will help them get proper compensation.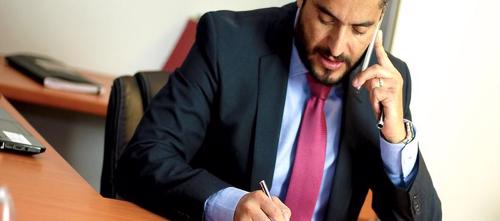 The second type is related to what earnings the victim could have potentially earned, or what they could have contributed to the family, but can no longer do because of the wrongful death. The loss of finances is essentially looking at lost money according to the financial record. There are so many different types of damages that can be filed for after their death. These will include:
Reduced value of assets or inheritance that would have been provided by the deceased
The price of the funeral or burial, or even the cremation of the victim
Healthcare policies, childcare, and other services that the decedent was providing for the family
The cost of medical care that was required because of the accident for the deceased
The under earned wages, or lost wages, that the defendant will no longer be able to provide
The loss of guidance for surviving children due to their premature death.
Once all of this is taken into account, based upon these two primary factors, the calculation of economic damages can be made. This is very important when it comes to looking at lost wages. The age of the victim at the time of death, and the remaining amount of their life expectancy, will also be part of this equation. Young children that lose a parent will likely have received a substantial amount of support as they grew up, something that will also be accounted for.
Unfortunately, the pain-and-suffering of surviving family members is never taken into account in New York State. It is because of this that the law lacks compassion. Our attorneys that deal with wrongful death are actively pursuing changes to this law in New York so that emotional damages may be taken into account. Until that happens, we will simply do our best to pursue proper compensation.
Get Your Claim Started With An Oyster Bay Wrongful Death Lawyer
Always remember that there are time limitations associated with all wrongful death cases in New York. If you have a representative that would like to pursue legal actions, acting quickly, preferably before the statute of limitations expires, is essential. The limitations are much shorter when dealing with public authorities. Courts do not extend the statute of limitations, so survivors must act quickly. Contact our Oyster Bay injury firm to begin your claim before it's too late.
I highly recommend Cellino Law to anyone involved in a car crash. I worked with Michael Lovecchio, and had a wonderful experience given the circumstances. He was very attentive, and got the best possible outcome I could have wanted.

Susan

I am writing this letter to say how much I appreciate your services pertaining to my case. Your injury attorney took a hands-on approach and left me fully informed at all times as to where my case was going as well as how much ground we had to cover; leaving the final decisions in my hands but making sure that I knew all of the risks involved in the choices. I have dealt with a few law firms in my life on various different cases and this is the first time that I never had to call and/or track down my lawyer… because of this, I have and will continue to recommend Cellino Law to my friends and associates.

Denise

I am so grateful for your expertise, patience, and perseverance which resulted with such a successful settlement regarding my car accident. I also want to let you know how impressed I was with you and your firm and I won't hesitate to recommend you to anyone who needs assistance from an accident. I truly appreciated your care and professionalism. Thank you again for your kindness and support

Lisa

We want to send a big "Thank you" from the both of us. We know you both fought for us and did a great job with our case. You did it in a timely manner and we appreciate it.

Kerrijo & Jerry

I want to thank your law firm for settling my lawsuit where others failed. You treated me with the utmost respect and care, because of your law firm the dream of owning my own home finally came true. For the first time in a long time, we're living out our dream home. Thank you a million times over. Thank you for making my dream come true.

Marcy

Cellino Law is an amazing firm with a great team. I worked with Greg Pajak and his assistant, Tracey Falconer. I cannot express enough how dedicated they are. The personal attention I received was excellent; they were always available to help with questions and concerns and put me at ease in the unknown territory I found myself in. I highly recommend them to anyone needing representation. A huge thank you to them for all they accomplished for me!

Liane