CAR CRASH? CALL CELLINO
If you or a loved one have suffered a personal injury, you'll need a skilled personal injury attorney by your side. At Cellino Law, our injury attorneys have decades of hard-fought experience to help ensure you receive the compensation you're entitled to after an accident.
AVAILABLE 24/7
NO UPFRONT FEES
FREE CASE EVALUATION
NO FEES UNLESS WE WIN!
NEW ROCHELLE, NY PERSONAL INJURY ATTORNEYS
PERSONAL INJURIES
ACCIDENT CASES
NEW ROCHELLE, NY
PERSONAL INJURY LAWYER
Has the negligence of someone else caused you to be an injury victim in New York? Do you want to pursue the matter and get compensation for your injuries, but have no idea how to proceed? If you've answered yes to these questions, then you've come to the right place. You can receive the help you need from Cellino Law. Our New Rochelle, NY personal injury lawyers have the training and experience to deal with cases like these and a reputation of legal excellence.
With our legal services, you'll be properly represented and fairly compensated, and the insurance companies won't be able to take advantage of you, as you won't have to face them alone. Give our New Rochelle, NY injury firm a call if you've been injured due to the actions of someone else. You will receive top legal advice from our lawyers. You can learn more about the legal steps to take when dealing with personal injury accidents from the following guide.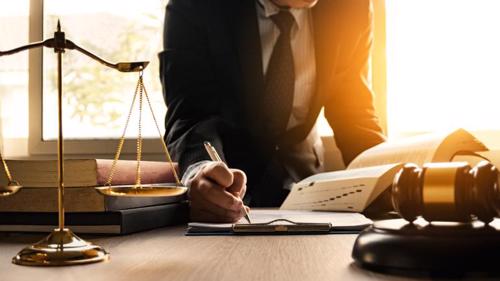 Car Accident
Car accidents in Rochelle, NY, are commonly caused by a variety of factors, including speeding, intoxication, distracted driving, and bad weather. Many of these crashes occur due to drivers not following the rules of the road or being careless behind the wheel.
Speeding is one of the major causes of car accidents in this area as many drivers tend to ignore posted speed limits.
Intoxication is another major factor that can lead to serious car accidents and the resulting injuries, property damage, and even death.
Distracted driving has become more prominent in recent years due to the availability of cell phones and other technology devices.
Finally, bad weather conditions such as rain or snow can cause slippery roads that may lead to accidents.
Overall, it is important for drivers to be aware of the potential risks behind the wheel and drive with caution at all times in order to avoid any unnecessary accidents or injuries. If you or a loved one has been involved in a car accident due to another person's negligence, please contact our car accident lawyers today for a free consultation to see how we can help you. We are here to ensure that you receive the compensation and justice you deserve.
Slip and Fall
If you've suffered an injury in a slip and fall accident in Rochelle, NY, it's important to contact a lawyer as soon as possible. A qualified personal injury lawyer will be able to assess your case and advise you on the best course of action. They may help you negotiate a settlement or pursue legal action if necessary. A slip and fall lawyer can provide guidance on how to handle insurance companies and the legal process. A lawyer may also help you access resources such as medical care, lost wages and assist with other expenses that arise from your accident. It's important to seek the advice of a qualified personal injury attorney in Rochelle, NY, to ensure you are getting the best outcome for your case.
When looking for a slip and fall lawyer in Rochelle, NY, it's important to choose someone who is experienced in handling similar cases and is familiar with the local laws. You should also make sure they have a good track record of success in litigating personal injury cases. At Cellino Law, our slip and fall lawyers have extensive experience helping clients receive the compensation they deserve for their injuries. We will work tirelessly to ensure you get the maximum compensation for your losses and suffering.
Construction Accident
Construction accidents in Rochelle, NY, have been on the rise. In 2019, there were an estimated 15 fatalities and hundreds of injuries due to construction-related incidents. These tragedies are devastating for everyone involved—from workers to the families of those affected.
Sadly, these accidents could have been prevented with proper safety measures in place. Unfortunately, many construction companies in the area are not following safety regulations, resulting in hazardous work sites. To help combat this issue and protect workers, it's important that employers prioritize safety and provide a safe environment for their employees.
If you or a loved one were injured in a construction accident in Rochelle, NY, it's important to take legal action. An experienced construction accident lawyer will be able to help you get the justice and compensation you deserve. Don't hesitate to contact our lawyers today for a free consultation. We are here to help.
At Cellino Law, we understand the impact of construction accidents and are committed to fighting for victims and their families. Our experienced professionals will review the details of your case, provide legal advice, represent you in court if needed, and fight on your behalf to get you the compensation you deserve.
Wrongful Death
Unfortunately, wrongful death accidents are a harsh reality in Rochelle, NY. According to the U.S Department of Transportation's National Highway Traffic Safety Administration (NHTSA), an average of 10 people were killed in motor vehicle crashes in Rochelle every year from 2015 to 2019. These tragic events can occur anytime and anywhere, leaving families devastated and facing a difficult road ahead.
At Cellino Law, we understand the pain associated with wrongful death accidents and are committed to providing compassionate legal guidance so you can focus on healing. Our team of experienced attorneys is here to answer any questions you may have and guide you through the process of filing a claim or lawsuit. We will do everything we can to pursue justice on your behalf and seek financial compensation for the losses incurred.
We know how overwhelming it can be to navigate a wrongful death case during this difficult time, so if you have lost a loved one in an accident, please don't hesitate to reach out. We are here to help you get the justice you deserve.
How Is Fault Determined In Injury Claims In New York?
New York state has been using the comparative negligence system since 1975. Comparative negligence allows someone to get compensation from an injury when someone else is negligent and there was some fault on the injured person. A judge or jury will determine the damage award after the percentage of fault has been figured out.
Evidence will be presented to the judge or jury, and they will use this to determine the fault. Things will go in favor of the defendant if they can use comparative negligence successfully.
Any car accident compensation that can possibly be received will be limited if the accident happens in New Rochelle. It doesn't matter who causes an accident in New York, because no-fault insurance will ensure that you're reimbursed by your insurance company. The threshold may be usable if the use of your body organs has been permanently limited, you qualify for 90 days or more of full disability, or you have a fracture or some other severe injury. The fault of the driver will be shown through liability claims for cases like these.
How Much Time Do You Have In New York To File A Claim For Personal Injury?
There is a particular time limit known as the statute of limitations on any legal action that you take, with the case type affecting the amount of time you have. For personal injury cases, especially ones where there is a perceived negligent party, New York allows claimants three years, starting from the injury date, to make any legal action applications. A judge will not hear your case in court if you do not meet this deadline.
Although most cases use the three year period, there are some that don't. Some cases may be delayed due to special circumstances, such as those involving medical malpractice, where the presence of injuries can prevent a case from proceeding.
If the state is involved in your case:
90 days will be given for you to file a claim and arrive at the final claim figure, and medical malpractice cases are included in this.
A formal claim must be filed in New York in three months, but lawsuits can be filed in a year.
When filing against a New York county, you're given 90 days, and the lawsuit must be filed in a year.
After Filing A Personal Injury Lawsuit, What Compensation Are You Likely To See?
When losses occur, compensation appears for the victim in the form of compensatory damages. The purpose of these damages is to help the victim get back to a pre-injury state. The following are types of compensatory damages:
Economic
The following and more are included in economic damages:
Surgeries, treatments, prescription drugs, rehabilitation fees, and other forms of medical bills.
Property damage.
Future earnings that are lost.
Wages that are lost.
Noneconomic
Noneconomic damages are physical and mental difficulties that the victim will have to face as a result of an injury. Suffering and pain may be felt by the victim for an undetermined amount of time. Noneconomic damages include:
Mental anguish.
Duress or distress in the emotional sense.
Injuries that have a negative effect on marriages, also known as a loss of consortium.
Punitive
Punitive damages are a measure to keep responsible parties from repeating the same offense again. Examples of this would be someone who has driven over the speed limit or driven while under the influence. In these situations, the life of the defendant has been put in jeopardy by the responsible party and it would be beneficial to prevent the responsible party from harming others.
Why Do You Need The Help Of A Law Firm?
If you hire a personal injury attorney, they can give you all the help you need for your case. Although your injuries may be minor or even nonexistent, you need a lawyer in your corner. You need a lawyer because:
Preparing And Filing A Lawsuit
A lot of work goes into handling a personal injury case. While dealing with everything, you'll see that the insurance company only has their best interest in heart, and you'll need an attorney to fight for you. The attorney will use the evidence they've collected and information that you've provided in order to create a case based on your circumstances. On your behalf, they'll do a thorough investigation and get enough information to go against the defendant by filing a lawsuit.
Settlement Negotiations
The lawyers that represent the responsible party and the ones that represent you will come together to negotiate a settlement for both parties.
They'll put a lot of work into getting a deal that is truly beneficial to you.
Preparation and Representation For Trials
You will definitely need a lawyer if your case goes to trial in New Rochelle, NY. When you have to go before a judge, you'll be better off when you have an experienced and knowledgeable attorney.
How Much Does A Personal Injury Attorney Cost?
People often believe that personal injury attorneys will cost an arm and a leg to hire, but that is not always the case. You won't have any money issues when you hire us. The practice of contingency is used at our law firm. You don't owe us anything until we either settle the case out of court or win. Even if you don't have the money for an attorney, you shouldn't worry too much about having to hire one.
Do You Have To Go To Court For Injury Claims?
In most situations, people are able to settle out of court for personal injury cases, eliminating the need for either party to have a day in court. Although the trial isn't always necessary, there are some instances where you may have to recall specific details and events from the day of an incident, and this can only be done in court.
Give The New Rochelle, NY Personal Injury Lawyers At Cellino Law A Call
If you're a resident of New Rochelle, New York in need of a personal injury attorney, contact us today, and we can work for you. Consultations by us are free of charge and will help you on the path to receiving the proper compensation. We have attorneys with the right legal skill set, experience, and knowledge to take care of any personal injury case that you may have. You don't have to hesitate any longer. Pick up the phone right now and give us a call.
CHOOSE US FOR YOUR PERSONAL INJURY CASE
AVAILABLE 24/7
NO UPFRONT FEES
FREE CASE EVALUATION
NO FEES UNLESS WE WIN!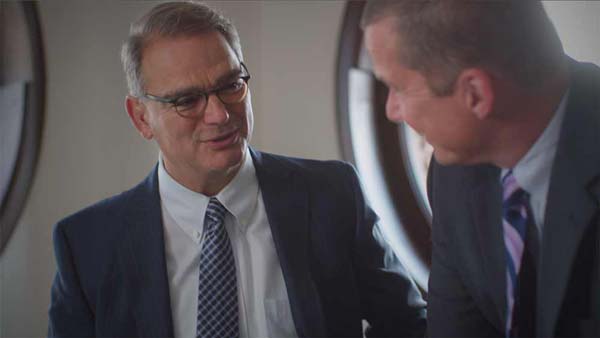 LOCAL RESOURCES