Workers' compensation is a form of insurance usually available for workers to help them recover damages in case of an on-the-job or occupational accident. In most cases, if an employee sustains an injury at work, the Workers' Compensation insurance will be involved. Employees who suffer a serious injury, Workers' Compensation will usually cover the long-term disability benefit. To get your claim submitted, a New Rochelle workers compensation lawyer can help you prepare and submit the necessary documentation to ensure you obtain the compensation you need and deserve.
The law requires that employers provide their employees with Workers' Compensation insurance by directly purchasing insurance or self-insuring according to the New York State Laws. New York has a formula used to set the benefits including the payments for medical care, lost income, and the time spent off work because of the injuries related to the occupational accident. Unfortunately, the benefits for injuries sustained in occupational accidents are often denied. In case this happens to you, get in touch with the New Rochelle personal injury lawyers at Cellino Law to ensure that you receive the right amount of compensation.
What Kinds Of Injuries Qualify For Workers Compensation In New Rochelle?
If you suffered injuries from an on-the-job accident, it's important to know what's covered under the New York state workers' compensation laws. There are strict guidelines in place with regard to the rules of employees' rights when pursuing compensation. Even if you were at work while you got into the accident, it doesn't guarantee you that you'll qualify to receive benefits or compensation.
To ensure that you are covered under workers' compensation laws in New Rochelle, NY, the accident that injured you has to fall under one of the following categories:
The employer was legally required to carry workers' compensation coverage under the New York State Laws
The illness, disability, or injury you sustained as a result of the work you usually do while on the job and is directly related to your employment.
You gave your employer a note in writing about the accident or incident that caused your injury or illness within 30 days from when the accident took place
The subsequent medical records clearly show that your disability, illness, or injury was directly caused by a workplace condition or accident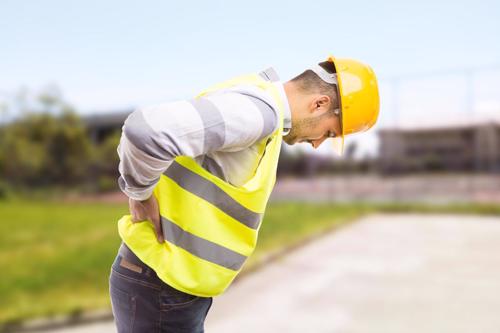 Unfortunately, some accidents or events that seem to perfectly qualify for workers' compensation benefits might be disputed by both the employer and their insurance company. In such a case, you need strong evidence and support from the relevant medical professional to make sure that you get the compensation you need for the time you need to make a full recovery.
Can You Be Fired In New York For Filing A Workers' Compensation Claim?
When you become injured while at work, you have certain rights that should be protected at all costs. For instance, your employer might not be legally required to keep your job open. It's possible to secure this right following the passing of the Medical and Family Leave act. This ensures that employees are given unpaid leave of about 12 weeks over the course of 12 months in case they are diagnosed with a serious or critical medical condition.
Your employer isn't allowed to fire or punish you for filing a Workers' Compensation claim. Moreover, a new prospective employer isn't allowed to ask you if you've had any Workers' Compensation claims in the past.
It's important to maintain communication with your employer when you're unable to work. Your employer should ideally know about your status and when you might be able to return to work. This way, your boss will stay informed about you going back to work so they can make sure the position remains open.
Can A New Rochelle Workers Compensation Lawyer Help File A Claim?
The following is a general overview of the workers' compensation claims process in New York State. Keep in mind that this process can vary based on your specific situation. Feel free to contact us and schedule your free consultation with one of our skilled and experienced attorneys. This consultation will help you learn everything you need to know about your legal rights and your options.
Following your accident, you should seek medical care by visiting a doctor or a hospital. You should also let your supervisor or employer know what happened. You are required to give your employer a written notification of the incident within 30 days of suffering the injury. You should have your Employee Claim (Form C-2) completed and emailed to your local Workers' Compensation District Office within 2 years of the accident or injury.
Once you've notified your employer about the workplace accident, they should report it to the Board and their insurance company by filing a Form C-2 (Employer's Report of Work-Related Illness or Injury). This should be done within a period of 10 days. Within 14 days of getting the Form C-2, the insurance adjuster is required to issue you a written statement stating your rights under those laws. The insurance company, within 18 days of receiving your Form C-2, may start paying the benefits, so long as the claim was not approved or denied within 7 days.
Once the Workers Compensation has approved your claim, you can expect receiving payments directly from the insurer every two weeks. Your physician or healthcare provider should send your progress reports to the Board every 45 days. In case you're still recovering after 12 weeks, the insurance company will determine whether you need to get rehabilitation treatment.
Important Things To Know About Workers' Compensation Hearings And Appeals
When you file a claim, your employer's insurance company might accept the claim, or contest the claim altogether. Keep in mind that a worker's compensation claim can only payout once the employer and their insurance company have agreed that the injury or illness is work-related. In case your claims are disputed by your employer or their insurance company, then no benefits can only be paid by presenting the case before a Workers' Compensation judge to determine which party is right.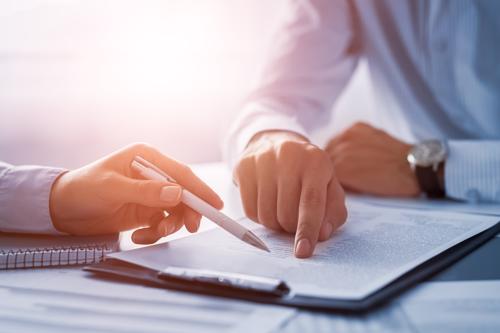 For certain cases, the Workers' Compensation Board will have to hold the hearing before a suitable judge. If the judge decides that your claim is valid, then they will establish the amount of compensation you'll get and its duration.
Both sides are legally allowed to appeal this decision within 30 days of the judge filing their decision. If the appeal is granted, arrangements will be made for a three-board member panel to review the case. This board can:
Rescind the decision of the judge
Modify the judge's decision
Restore your case to the judge for ongoing developments
In case the board panel is unable to come into an amicable agreement, you may be able to apply for a comprehensive board review. This can either change, rescind, or even confirm the decision that the judge made.
In order to appeal the decision the board panel made, you must do it within a 30-day panel. You must give this appeal to the Third Department of the Appellate Division of the New York Supreme Court. The Appellate Division's decision can be appealed further in the court of appeals.
If you want to submit your claim, a lawyer experienced with Workers' Compensation law can help you prepare and submit the necessary documentation to ensure you obtain the compensation you need and deserve. Contact Cellino Law today and schedule your free consultation.
I highly recommend Cellino Law to anyone involved in a car crash. I worked with Michael Lovecchio, and had a wonderful experience given the circumstances. He was very attentive, and got the best possible outcome I could have wanted.

Susan

Thank you for your efforts on my behalf. I am very pleased (and surprised) at the amount of the settlement. We will use the funds to help pay down the debt on the truck we had to purchase after ours was totaled. Thank you again.

Linda

I am writing this letter to say how much I appreciate your services pertaining to my case. Your injury attorney took a hands-on approach and left me fully informed at all times as to where my case was going as well as how much ground we had to cover; leaving the final decisions in my hands but making sure that I knew all of the risks involved in the choices. I have dealt with a few law firms in my life on various different cases and this is the first time that I never had to call and/or track down my lawyer… because of this, I have and will continue to recommend Cellino Law to my friends and associates.

Denise

Tim Cellino handled my case beautifully. He is very knowledgeable and patient with all my questions. He kept in touch with me through out my ordeal. Tim also got a settlement for more than I expected. I highly recommend Tim Cellino!

Jayne

Mark Kochanowicz is from far the best attorney you can have. Mark treats you like a friend more than a client. He truly cares and go the extra mile for you and your case, contacts you to update you in regards to your case and keep you informed at all times. Mark represented me twice and settled my cases for way more than I expected. I highly recommend Mark Kochanowicz because he is just the best on what he does!!! Thank you Mark!!!!

Maria

It was a great pleasure working with you on my lawsuit. You certainly gave 150% of your time and interest in settling my case and for that, I am extremely grateful. Therefore, I want to thank you very much for helping me win my settlement and wish you the very best.

Linda