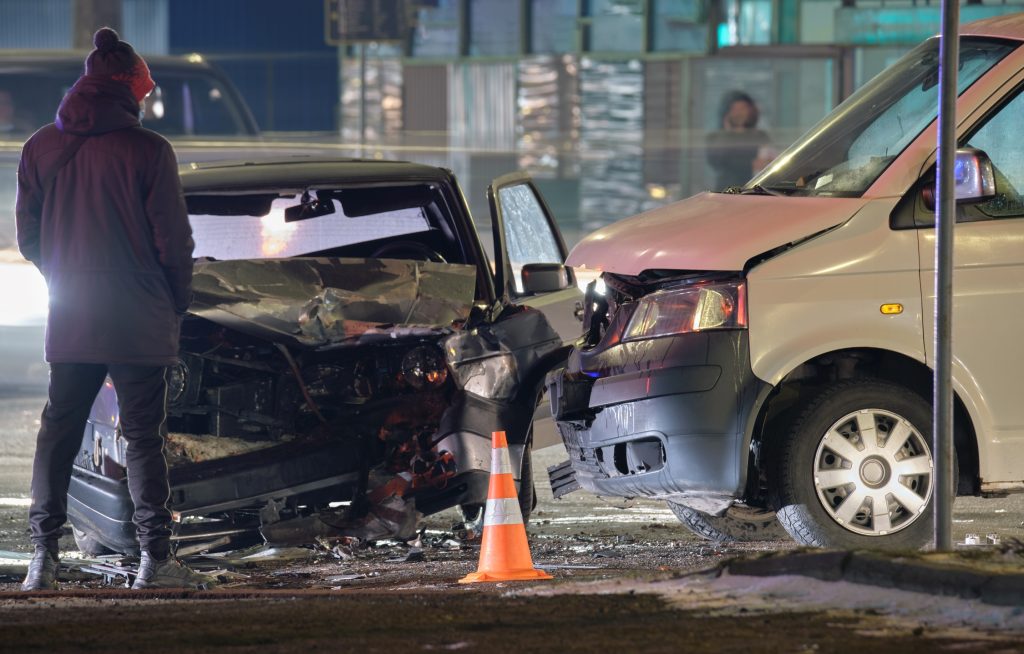 Get Assistance From a Car Accident Lawyer in Lower East Side, NY, After a Crash
Anyone who lives in or visits New York City knows there are a lot of vehicles on the streets. NYC ranks third in the nation for congested traffic. Only Chicago and Boston rank ahead of it. Drivers lost 117 days sitting in New York City traffic in 2022. That equates to almost four months of pent-up frustration at the inability to get moving — and sometimes, that aggravation causes accidents. If you have been in a wreck in the city, you can benefit from the help of a car accident lawyer in Lower East Side, NY.
Unfortunately, traffic accidents are frequent in the city and often very dangerous. According to the New York Department of Transportation, there were 255 traffic fatalities throughout NYC in 2022. Ten of those fatalities occurred in Manhattan. The borough also experienced 3,579 vehicle crashes in the same year.
What Causes Car Accidents in New York?
Frustration may partly be blamed for New York car accidents, but other reasons exist.
Distracted Driving
So many things can take away a driver's attention. Taking your eyes off the road for even a few seconds can be deadly. Distracted driving took the lives of 3,522 people nationwide in 2021. Many of those accidents could have been prevented if the driver had paid attention. If you've been involved in a crash with someone driving while distracted, a car accident lawyer in Lower East Side, NY, can help in the aftermath.
Many factors fall into the category of distracted driving, such as:
Eating and drinking
Looking at the navigation system
Changing the music on the sound system
Applying makeup
Daydreaming
Texting and using the phone are one of the most dangerous distractions. Interacting with your phone can take about five seconds — a very long time to have your eyes off the road.
Reckless Driving
Reckless driving is driving in a manner that is dangerous to others and the driver. It can be swerving between lanes, going too fast, or disregarding traffic signals or laws. A first offense can lead to 30 days in jail and $100-$300 in fines in New York state. If you're the victim of someone's reckless driving, you can benefit from the assistance of a car accident lawyer in Lower East Side, NY.
Speeding
Driving above the posted speed limit endangers other vehicles, passengers, pedestrians and cyclists. You can probably imagine the damage a speeding vehicle can cause on a busy Manhattan street. Unsafe speed contributed to 254 accidents in Manhattan in 2022.
Bad Weather
New York is no stranger to inclement weather. However, drivers are responsible for taking precautions when the roads or visibility are compromised. They must pay attention and reduce their speed in foggy, snowy, rainy and icy conditions.
How Can a Car Accident Lawyer Help?
You can go through a lot of emotions after a car accident. Surprise and shock happen first. Then, as you get your bearings, you may feel confused and overwhelmed. You have a lot to deal with all at once. It only compounds the situation if people sustain severe property damage or injuries.
You may wonder how to get help if you are not at fault. Who will pay the medical bills? How will you get your car repaired or replaced? What should (and shouldn't) you tell the other party or the insurance company? Fortunately, a car accident lawyer in Lower East Side, NY, can get you the answers.
What To Do Immediately After a Wreck
After an accident, you need to handle first things first.
Check for Injuries
Driver and passenger safety comes first. Assess the situation and determine if anyone needs emergency medical attention. Call 911 if you can; if not, try to get someone else to call.
It's wise to err on the side of caution. If you are unsure if someone is hurt, call for an ambulance. Sometimes shock and adrenaline can mask symptoms after an accident. Suppose you need to file a claim later with the assistance of a car accident lawyer in Lower East Side, NY. In that case, the medical reports you obtain will be helpful.
Exchange Information or Call the Police
If you are in a minor crash resulting only in property damage, you are legally required to exchange information with the other parties involved. You must also file a Report of Motor Vehicle Accident if the collision caused more than $1,000 in property damage to any one party. While you are not required to notify the police, reporting the accident's circumstances is prudent. A police report contains helpful information for your car accident lawyer in Lower East Side, NY.
New York law requires that you call the police if anyone is injured or killed or a domestic animal is injured or killed. You must also notify the police if a parked car or other property sustains damage and you cannot locate the owner.
Move Your Vehicle When Possible
If no one has sustained injuries and your vehicle is operable, move to a safe location such as:
The rightmost lane
The median
The shoulder of the road
Moving your car keeps you away from traffic, allows emergency responders to get to you easier and allows traffic to continue flowing.
Notify Your Insurance Company
Once you've handled critical factors like health and safety, report the accident to your insurance company as soon as possible. Give them your honest account of the accident.
You are not required to speak to another insurance company about your crash. Doing so may jeopardize your case. Consult a car accident lawyer in Lower East Side, NY, before speaking to anyone other than the police and your insurance company.
Getting Assistance From a Car Accident Lawyer in Lower East Side, NY
An attorney can be beneficial after an accident. Experienced car accident lawyers are familiar with the aftermath.
You have a limited time to file a lawsuit after a wreck. The statute of limitations in New York is three years from the accident date. While that may seem like a long time, the process can take quite a while, and it's wise to get started as soon as possible. Your attorney can assist you with investigating the accident, talking to witnesses and filing the proper paperwork.
Dealing With the Insurance Companies
Insurance companies regularly offer accident victims a lower settlement than they are entitled to. The insurance companies want to save money, and they figure you want to quickly put the incident behind you.
Your car accident lawyer in Lower East Side, NY, knows the tactics insurance companies use. Sometimes, an attorney can get you a larger settlement than you would obtain on your own. Your lawyer will leave no stone unturned, working to get you the compensation you deserve for medical expenses, property damage, lost wages, and pain and suffering.
Call a Car Accident Lawyer in Lower East Side, NY, for Assistance After a Crash
When you've been in an accident, trust Cellino Law to help you. A Cellino Law car accident lawyer in Lower East Side, NY, has the knowledge and experience you need. Contact our office today for a free consultation. You can talk to us confidentially and get answers to your questions at no charge. Cellino Law is ready to assist with your case.
We want to send a big "Thank you" from the both of us. We know you both fought for us and did a great job with our case. You did it in a timely manner and we appreciate it.

Kerrijo & Jerry

My experience during the time of negotiations was extremely positive. Josh Sandberg handled my lawsuit with the utmost integrity. He returned all my phone calls in a timely manner and answered all my questions. Josh made things less stressful. I would highly recommend Josh and the entire staff at Cellino Law.

Arthur

Thank you for your efforts on my behalf. I am very pleased (and surprised) at the amount of the settlement. We will use the funds to help pay down the debt on the truck we had to purchase after ours was totaled. Thank you again.

Linda

Cellino Law and more specifically my attorney, Gregory V. Pajak, Managing Attorney, and as a whole the Cellino Law Firm and its organization. This is by far one of the most professional law firms and attorney I have ever engaged with and retained in my 35 years. The level of professionalism goes beyond words, the care and constant engagement with me as the client was touching. I was never ever just treated as simply a CASE with potentially a significant dollar number attached to my file. I was engaged regularly, Tracey (Ass't) and Greg always made sure to remain constant, as well as consistent in overseeing that my case was handled properly and that it did matter in many ways - ensuring that the end result(s) would be fair and reasonable to my case/injury. The regular follow-up calls were very satisfying, knowing that you're involved in your case matters significantly AND always. One of my main items to recognize Cellino Law and Gregory is that whenever I called, I was able to get through to speak directly to my Lawyer and he would answer any if not all of my questions in a very professional and genuinely caring manner. I always felt cared for and protected legally and more importantly, I was made feel as a human being that was being cared for and always keeping me abreast of all matters connected to the case. There was never a point I felt let down, on the contrary -the level of service was "STELLAR". Greg is the consummate professional, a 'role model', if you will, for what other attorneys should strive to become when dealing with their clients.

Anthony

We'd like to thank you for all the assistance and time you spent on our case. Your professionalism and honesty will always be appreciated. The staff was always courteous and we were always impressed with your accountability. Your passion and dedication will never be forgotten, nor will you.

Sarah

Mark Kochanowicz is from far the best attorney you can have. Mark treats you like a friend more than a client. He truly cares and go the extra mile for you and your case, contacts you to update you in regards to your case and keep you informed at all times. Mark represented me twice and settled my cases for way more than I expected. I highly recommend Mark Kochanowicz because he is just the best on what he does!!! Thank you Mark!!!!

Maria