If you or a loved one sustained injury in a New York car accident, finding a good car accident lawyer may be imperative to obtaining fair and satisfactory results. However, a search for a local attorney is likely to return an overwhelming number of results. Narrowing your options is a challenge unless you know what to look for. At Cellino Law, we want you to have the information needed to make the right choice the first time.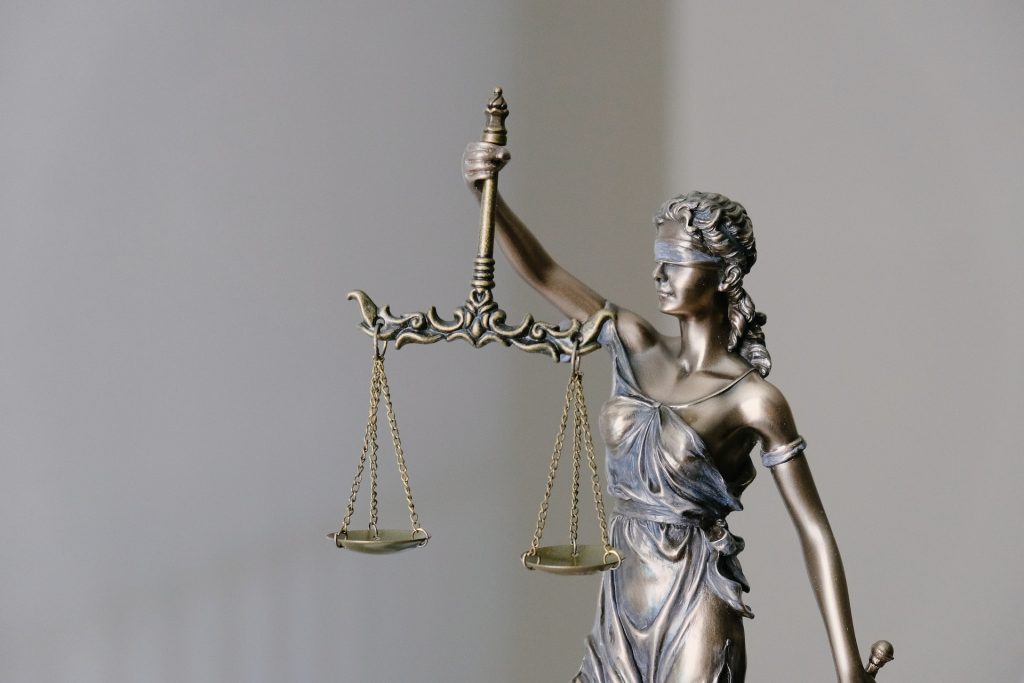 Why You Should Hire a Car Accident Attorney
Whether your injuries are minor or severe, an auto accident lawyer helps you navigate the claims process and fights for your right to fair compensation. The benefits of working with an experienced legal professional include helping you deal with the insurance company. Most people think that they only need a lawyer if they want to sue. However, without representation, you will likely receive less than you deserve from the insurance company.
Furthermore, car accidents can have lasting impacts, from long-term physical damage to emotional trauma to financial uncertainties and losses. Cellino Law car accident lawyers understand how to assess damages and losses, now and into the future. They will protect your rights and interests, allowing you to focus on recovery and getting your life back on track.
How To Choose a Car Accident Lawyer
While it might seem your choices for a car accident lawyer are nearly endless, not all will offer you the support you need with the experience to deliver a strong case. Of course, we hope we have the opportunity to work for you, but we also think it's important to do the research and choose an attorney who is right for you. Here are a few tips to guide your search and help you select a car accident lawyer.
Determine Experience
Hiring someone with experience is crucial. Look for the following experience:
Working on car accident cases: Auto collisions resulting in injury fall under the personal injury law umbrella. However, personal injury claims are diverse, requiring legal skills and knowledge that doesn't always transfer wholly from one type of claim to another. Make sure the attorney you choose has extensive experience with car accident cases.
Dealing with insurance companies: Not all car crash lawyers willingly handle insurance claims. The first step in pursuing compensation is filing an insurance claim. To ensure the provider treats you fairly and respects your rights, you need someone working for you who understands how insurance companies operate and is willing to handle your claim with the provider.
Negotiating a lawsuit settlement: In your search for a car accident lawyer, you'll likely discover that most are comfortable operating in the lawsuit negotiations space. However, you still want to be sure the attorneys you consider have extensive experience in lawsuit settlement negotiations.
Taking cases to court: Though most lawsuits settle out of court, you might be better served choosing a legal professional who has taken car accident legal claims to trial. Representing you in court is much different than negotiating outside of court. If you can't reach a satisfactory settlement agreement, you will want someone with the skills and experience to see your case through a trial.
Another consideration is whether the lawyer has experience handling cases in your area. Some firms obtain licenses to practice in multiple states. However, a license to operate in New York does not guarantee experience with our laws and legal system. Find out whether and how long the attorneys you investigate have practiced in your state.
Evaluate Track Record
Just as licensing doesn't guarantee experience, experience doesn't equate to a positive track record. Evaluate how successful a firm's car accident lawyers have been in obtaining compensation for their clients. Examine their web pages to see if they indicate the types of results they've received for car accident victims.
While past success does not determine future outcomes, it does offer insight into the attorneys' skills. We recommend that you steer clear of any lawyer who promises specific results.
Consider Reviews
Reviews, testimonials and recommendations provide insight into other clients' experiences with an attorney and law firm. Friends and family can sometimes be great sources for recommendations. However, you might have difficulty finding people you know and trust who have used a New York car accident attorney to help them with their claims. When asking your family and social network for recommendations, consider the circumstances surrounding their case when determining whether to put their lawyer on your short list of options.
Regardless of whether you receive names from friends and family, you might want to dig into online sources to determine what others say about the attorneys you are considering. You can check the firm's website for reviews and testimonials. Additionally, you can look to other review sources, such as Google.
Schedule a Case Review
The previous actions should help you narrow your options to a manageable size for the next set of actions. You'll want to schedule a case review with your top choices. You should not have to pay for this initial meeting. During your consultation, you should be able to speak with a car accident lawyer about your case and the attorney's process.
Ask Questions
When meeting with the lawyers on your list, you will need to provide details about the accident and your injuries. However, you should also be able to ask questions. We recommend that you bring your list of questions to the consultation to ensure you don't forget to ask any that are important to you.
Though by this point, you've done preliminary research, you might want to revisit the experience and results components of a good car accident lawyer. First, you'll have first-hand information rather than counting solely on information presented on a website. Second, you'll also receive specifics about the lawyers you talk to.
Other questions you can ask include:
What are your fees?
When would I have to pay?
How do you deal with the insurance companies?
How do you determine what is fair and when to take a case to the next level?
What is your process for handling car accident claims?
What is your process for working with clients?
What is the legal process for filing a lawsuit?
You should also ask them what they would need from you if you were to proceed through the claims process.
Assess Communication
Communication is an essential component of a successful client-attorney relationship. Assess the firm's and lawyer's communication before and during your consultation. You'll want to evaluate how quickly they respond to requests, how professional their interactions are, and whether they are personable yet respectful. You shouldn't feel like a case number.
During your consultation, you can ask them how often they communicate with clients and provide updates and what forms of communication they use (phone, email, or text). It's essential that you feel comfortable talking to your car accident lawyer in person and using other communication avenues, as well as with the frequency of contact.
What To Expect From Cellino Car Accident Lawyers
At Cellino Law, we believe anyone involved in a car accident deserves fair treatment, respect and answers to their claim questions. No matter how serious your injuries are, we're here to help! We have extensive experience working with car accident cases, from insurance claims all the way to court trials, and our track record speaks volumes about our skills. Contact us today for a free case review. You won't get charged a cent unless you receive compensation.
Thank you for your help in settling the case of my father's accident. I could always count on you to answer my questions honestly and in terms I could understand. If all lawyers at Cellino Law are like you, I understand why they are an A-1 law firm.

Bedner

Mark Kochanowicz is from far the best attorney you can have. Mark treats you like a friend more than a client. He truly cares and go the extra mile for you and your case, contacts you to update you in regards to your case and keep you informed at all times. Mark represented me twice and settled my cases for way more than I expected. I highly recommend Mark Kochanowicz because he is just the best on what he does!!! Thank you Mark!!!!

Maria

I can only say great things about my attorney Allan Silverstein. He is professional, he calls back right away, he keeps me informed, and makes me feel comfortable as this entire ordeal is stressful. I have total confidence in his ability to handle whatever comes his way. He is no nonsense and very good at his job. Thank you Allan... he is a true asset to the team!

Mrs Steward

Cellino Law and more specifically my attorney, Gregory V. Pajak, Managing Attorney, and as a whole the Cellino Law Firm and its organization. This is by far one of the most professional law firms and attorney I have ever engaged with and retained in my 35 years. The level of professionalism goes beyond words, the care and constant engagement with me as the client was touching. I was never ever just treated as simply a CASE with potentially a significant dollar number attached to my file. I was engaged regularly, Tracey (Ass't) and Greg always made sure to remain constant, as well as consistent in overseeing that my case was handled properly and that it did matter in many ways - ensuring that the end result(s) would be fair and reasonable to my case/injury. The regular follow-up calls were very satisfying, knowing that you're involved in your case matters significantly AND always. One of my main items to recognize Cellino Law and Gregory is that whenever I called, I was able to get through to speak directly to my Lawyer and he would answer any if not all of my questions in a very professional and genuinely caring manner. I always felt cared for and protected legally and more importantly, I was made feel as a human being that was being cared for and always keeping me abreast of all matters connected to the case. There was never a point I felt let down, on the contrary -the level of service was "STELLAR". Greg is the consummate professional, a 'role model', if you will, for what other attorneys should strive to become when dealing with their clients.

Anthony

I really appreciated your determination and efforts on handling my case. You have done an outstanding job, and I am very satisfied with the outcome of the settlement. Thank you so so much John.

Amparo

I just want to let you know that I did receive my settlement check. More importantly, I want to thank you again for all you did for both me and my family. I could not be more pleased with my experience at Cellino Law. From the moment I first spoke with you I felt comfortable - you took a sincere interest in my case, clearly explained the process and effected a quick settlement. From this day forward, when someone asks if I can recommend a good lawyer I will, without hesitation, say "Cellino Law". Thanks again.

Walter