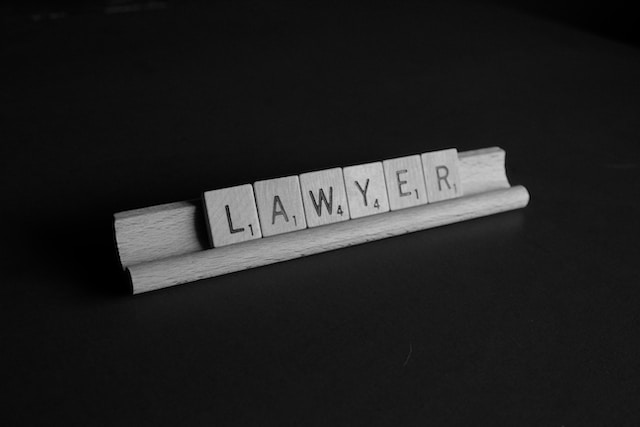 If someone you love died due to someone else's negligence, you deserve justice and financial retribution for your losses. An experienced Manhattan accidental death lawyer can help you understand the civil legal system and how tort law applies in an accidental or wrongful death case. First, consider what an attorney does as well as other essential elements of a personal injury case.
What Does a Manhattan Accidental Death Lawyer Do?
Accidental death lawyers practice tort law, guiding people who sustain personal injuries or their families through the civil legal system. When you hire an attorney to handle your claim, they will first investigate the accident independently of the insurance company and police to look for evidence of the negligence that led to the loss of your loved one. Other critical contributions they make to your claim include:
Completing all necessary paperwork to file your insurance claim or lawsuit
Identifying and adequately valuing all potentially recoverable damages and finding the evidence required to prove them
Communicating with the insurance company to reach a fair settlement as quickly as possible
Preparing your case for trial if the insurer refuses to offer sufficient compensation
Guiding you through the legal process and protecting you from rights violations
An accidental death lawyer has experience working with families in similar situations. They can offer compassion and understanding during an emotionally challenging time. Some may even provide resources to help families struggling with the mental and emotional fallout from a devastating accident.
What Are the Common Causes of Accidental Death?
Accidental death is an unanticipated death caused by an unexpected event. The circumstances can vary from case to case, but some common examples of accidental deaths and how someone else could be responsible include the following:
Auto accidents. When someone dies due to a car accident caused by another individual, the at-fault party is responsible for damages.
Medical malpractice. When someone dies due to a negligent act or omission of a healthcare professional or facility, the family can hold that person or institution responsible in a civil case.
Falls. Deaths resulting from a fall are not always someone else's fault. However, when the fall was preventable but occurred because of another party's negligent act, the deceased's family can hold that party accountable financially.
Industrial accidents. Equipment malfunctions, explosions, mining accidents and construction-related deaths are sometimes the fault of poor safety precautions and can result in a negligence claim.
Some deaths that would not constitute an accidental death include those resulting from natural causes, extreme sports, serving in combat and driving under the influence of alcohol or drugs. When accidental death occurs because of someone else's negligence, it can result in a civil wrongful death claim, and that is when you may need a Manhattan accidental death lawyer.
Who Can Seek Damages for an Accidental Death in New York?
In New York, a deceased person's personal representative can seek damages when an accidental death results from another person's actions. A personal representative, sometimes known as an executor, can be a family member. To serve as an executor in New York, you must be at least 18 years old and of sound mind. The law automatically exempts people with felony convictions.
Other people who can bring a wrongful death claim include the deceased's child, parent or spouse. Other relatives, such as the deceased's siblings or cousins, are generally unable to file a wrongful death claim unless they are the personal representative of their loved one.
What Damages Can You Recover From an Accidental Death?
Compensatory damages refer to the losses family members incur due to accidental or wrongful death. The two types of compensatory damages include specific and general losses, also known as economic and non-economic losses, respectively. In rare cases, the court may award punitive damages.
Specific Losses
Specific damages refer to how the accident and loss impacted you financially. For example, if your loved one incurred medical expenses before passing away, you can claim those expenses, including the cost of first responder services, hospital visits, surgeries and medications. Other economic damages common in an accidental death claim include:
The loss of income your loved one provided your household
The loss of contributions they made to benefits, such as health insurance and retirement accounts
The lost inheritance you would receive from your loved one
The cost of funeral and burial or cremation expenses
The court will consider the deceased's age, health condition before the accident, earning capacity and the needs of their dependents. When you hire a Manhattan accidental death lawyer, they will gather the documentation necessary to prove these losses, protecting your right to compensation and ensuring fair value for your claim.
General Losses
General losses can vary significantly from case to case. These refer to your non-economic damages and how the loss of your loved one impacted your mental and emotional health. Common examples of general losses in an accidental death case include:
The loss of love and affection your loved one provided
The loss of companionship
The loss of consortium, which applies to cases where the spouse files a claim
The loss of guidance, society and nurturing your loved one provided
The physical pain and suffering your loved one endured from their injuries and treatment before their death
Proving these losses is slightly more complex than proving economic damages, but an experienced attorney knows how to assign a reasonable monetary value to these losses.
Punitive Damages
The court reserves punitive damages for cases where the at-fault party's actions were so reckless or careless that they displayed a complete disregard for the life of others. This could include a willful or malicious act of aggression, but punitive damages are rare in accidental death cases.
What if the Defendant Blames Your Loved One?
When you file an accidental or wrongful death claim against someone, they may respond with accusations that your loved one contributed to the accident that caused their death. For example, in a car accident case, they may claim that the deceased's actions played a role in their death. If they were partially responsible, you could still recover a portion of damages under New York's pure comparative negligence rule.
Under the comparative negligence rule, the court assigns a percentage of fault to both parties involved in the accident and determines the total value of damages. Then, they deduct your loved one's portion of the fault from the total recoverable damages. For example, if they were 40% liable for $100,000 in damages, you could still receive $60,000. Under the pure versions of comparative fault, your loved one could be more liable than the defendant, and you would still recover losses.
Can a Manhattan Accidental Death Lawyer Help You?
When a person dies due to another's negligence, a Manhattan accidental death lawyer can help them recover financial losses and achieve justice. There is nothing the law can do to replace the loss of a loved one, but with the help of an experienced attorney, you can avoid the added pain of financial struggles. At Cellino Law, we understand the importance of adequately valuing an accidental or wrongful death claim. Contact us today to schedule your free consultation with an experienced accidental death lawyer to go over the details of your case with someone who can help.
I really appreciated your determination and efforts on handling my case. You have done an outstanding job, and I am very satisfied with the outcome of the settlement. Thank you so so much John.

Amparo

Thank you for your help in settling the case of my father's accident. I could always count on you to answer my questions honestly and in terms I could understand. If all lawyers at Cellino Law are like you, I understand why they are an A-1 law firm.

Bedner

Thank you for all your help. It has been a long journey. At last, the light at the end of the tunnel. Also, thank Tom for the help and work he put in.

Ron

This is to express our gratitude to you and your team in helping us and Stephanie navigate through the legal process following her car accident. We are very satisfied with the outcome and grateful for your hard work and attention to details. We fell confident that with this compensation, Stephanie will be able to move forward with her studies and her life with the ability to care for some of her health needs resulting from the injuries sustained following her car accident. Thank you very much and may God continue to bless your efforts.

Jose & Rose

Thank you for your efforts on my behalf. I am very pleased (and surprised) at the amount of the settlement. We will use the funds to help pay down the debt on the truck we had to purchase after ours was totaled. Thank you again.

Linda

I highly recommend Cellino Law to anyone involved in a car crash. I worked with Michael Lovecchio, and had a wonderful experience given the circumstances. He was very attentive, and got the best possible outcome I could have wanted.

Susan