If you have been the victim of a car accident in New York, you are probably wondering who will cater for your medical bills, car repairs and if you will get compensated for your lost wages. It is likely then that you will need the services of a New York car accident lawyer to get fair compensation. Here at Cellino Law, we offer a free initial consultation to accident victims. Our experienced Irondequoit car accident lawyers can answer all your questions and guide you appropriately.
Our team of skilled personal injury lawyers is committed to getting our much-valued clients the maximum compensation possible. We boast vast knowledge, experience, and success which has earned us recognition as one of the best personal injury law firms in New York. We are ready to offer help when you need it most.
After a car wreck, most people feel overwhelmed with stress. Cellino Law is here to relieve you of the stresses that ensue an accident so that you can concentrate on getting better as we fight for your justice. If you have sustained injuries after a car accident in New York, call Cellino Law at (800) 555-5555. Our lawyers are waiting for you 24 hours a day, 7 days a week.
How Much Does A Car Accident Lawyer Cost In Irondequoit, NY?
Hiring a car accident lawyer is a lot easier than people think. Cellino Law offers an initial consultation package free of charge. You do not have to be concerned about the cost as we operate on a contingency fee basis. It may vary based on how much work is put into getting the settlement. This means that you owe us nothing if we lose.
What Should I Do After A Car Accident?
After a car accident, the last thing you want to do is panic. The actions you take right after the accident are crucial because they have the potential to impact any case you may have. If you are injured after a car accident here is what you need to do:
Do Not Leave
After a car crash, you should avoid leaving the scene of the accident until it is appropriate to leave. Although understandably, you may want to seek medical attention, it's always advisable to stay put until it's ok to leave. For instance, if you leave an accident scene in which someone else died, you could end up getting penalized. New York law requires drivers to stop and swap information after a car accident.
Check On Other Involved Parties
The next thing you should do is check on the other people involved in the accident. Someone may require immediate medical attention – check to see if you can be of assistance and contact emergency responders. Once you have checked on everyone you can proceed to assess property damage. Remember to remove any debris on the road that could cause further delays or obstruction.
Contact Police
Once you have checked on other involved parties, you should contact the police. While it's not necessary for all situations, it is wise to report the circumstances that caused the accident to the police. The report that you make will determine whether they have to bring along an ambulance or any first aid equipment. It will also help them judge the severity of the accident.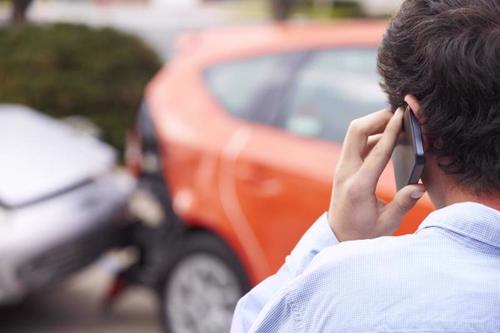 Exchange Information
While waiting for the police to arrive, try to get the names, addresses, phone numbers, license numbers, insurance info, and plate numbers of other people in the crash site including the drivers and passengers involved in the crash along with any eyewitnesses. Be cordial and try to cooperate with others.
Record The Scene
When dealing with insurance adjusters, you will need all the pieces of evidence you can get your hands on. Photos and videos are a good way to document the extent of the damage and they make calculating your compensation much easier. Thanks to smartphones, taking photos and recording videos of any damage to your vehicle, and the injuries sustained by you and other victims will not take much effort. Also, "before and after" pictures of your car will go a long way in making your evidence more compelling.
Never Admit Fault
Whatever you do, do not admit to any fault as whatever you say might be used against you.
Seek Medical Attention
Following a New York car accident, seek medical attention immediately. Ensure you get and keep your medical records pertaining to injuries you sustained in the crash because they might be useful someday.
Call A Car Accident Lawyer
After a vehicle accident in Irondequoit, New York, consider hiring a Cellino Law car accident lawyer to help you recover all your damages quickly by using their expertise to guide you through all the necessary legal processes.
When should I Get A Lawyer For My Auto Accident?
When you decide to hire a car accident attorney, it is advisable to act quickly. It is usually best to contact a lawyer on the day of the collision or a few days afterward. You can still hire a car accident lawyer long after that, but doing it sooner is more advisable. Don't sign any deals with the insurance company because you might end up losing out on a better compensation deal.
Why Do I Need A Lawyer For My Auto Accident Claim?
If you don't want to be on the losing side, you need to have an experienced car accident attorney by your side to protect your best interests as well as guide you through the legal processes and necessary preparations.
Case Preparation/Filing a Lawsuit
A significant advantage of hiring a car accident attorneys to handle your case is that we can advise you of all of your legal options. We will file a lawsuit to help you get the settlement you deserve if the insurance company is reluctant to offer reasonable compensation.
Settlement Negotiation
Having a lawyer by your side will greatly increase your chances of getting a good compensation package. Insurance companies will always try to lowball your settlement because they are in the money-making business. Our lawyers can help negotiate a fair settlement since we have your best interests at heart and we know how to deal with insurers.
Trial Preparation & Representation
Having handled numerous auto accident cases, our attorneys have the skills to build a strong case by:
Validating the severity of your injuries through consultations with medical experts.
Collaborating with other experts to reconstruct the accident scene
Gathering evidence to prove liability
Obtaining the accident report
Compiling all your medical records
Interviewing witnesses
Representation
Car accident attorneys are more familiar with the legal procedures and understand what information can increase your chances of winning your claim making them better positioned to protect your interests in a courtroom. They are also ready to appeal and fight for you to the bitter end. You need to be represented by a lawyer to have a chance of winning your claim.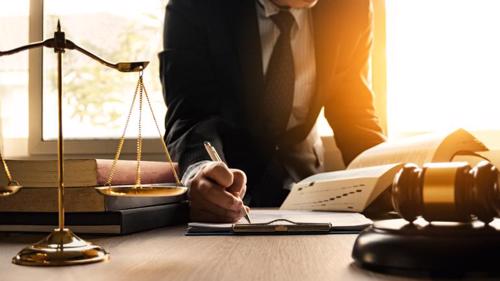 What Type of Damages Can I Recover For My Auto Accident Claim In Irondequoit, NY?
You can recover a variety of damages after a motor vehicle accident in Irondequoit, New York. Here are the types of compensation you can recover:
Economic Damages
Economic damages recoverable after a car crash include all current and past medical expenses you incurred as a result of your injuries, future medical expenses, and lost wages. You can recover lost wages for the time you were absent as well as any future lost wages due to diminished work function resulting from your accident.
Non-Economic
You can also recover non-economic damages in the form of pain and suffering. These damages are meant to compensate you for the mental pain and anguish you endured after your accident. Our car accident attorneys can help to recover non-economic damages in your case.
Punitive Damages
You stand to be awarded punitive damages in your claim if the events of your accident are particularly egregious. The judge may decide to award punitive damages to discourage others from engaging in similarly dangerous behavior.
How Is Fault Determined For Car Accident Cases In New York?
In the U.S.A, New York is one of only twelve states with no-fault legislation. This law outlines how the victim's insurance company will cover the financial responsibility of a car accident. The law states that the insurance company will pay all medical expenses and lost wages not exceeding $50,000 regardless of who was at fault.
Since this only covers personal injuries, it means that the victim will be responsible for anything beyond that. You will have to file a personal injury claim if medical expenses exceed $50,000 or if you seek to recover damages.
How Long Do I Have to File An Auto Accident Claim In New York?
After a car crash, never assume that you have plenty of time to file a lawsuit because this time will go very fast. In New York State, there is a statute of limitations that dictates the time you have to file a lawsuit. As per New York law, drivers can file a lawsuit within three years from the date of the accident.
The time for filing a claim is shorter, usually two years from the date of the death if someone dies in a car accident (wrongful death). Personal injury lawyers at Cellino Law can help you file your claim within the stipulated time.
If you file your claim after the three-year deadline, it will be dismissed by the judge and you will not get any compensation.
Conclusion
If you are a car accident victim, you are probably wondering if you can depend on your insurance company to cover your lost wages, medical bills, and car repair costs. This can put you under a lot of stress if you don't have an experienced car accident attorney to guide you. Fortunately, Cellino Law is here for you.
We have enough experience to ensure that we get you the highest possible compensation. Our track record speaks for itself and we are renowned in New York as one of the best personal injury law firms. You can get in touch with our car accident lawyers by calling us at (800) 555-5555.
We'd like to thank you for all the assistance and time you spent on our case. Your professionalism and honesty will always be appreciated. The staff was always courteous and we were always impressed with your accountability. Your passion and dedication will never be forgotten, nor will you.

Sarah

It was a great pleasure working with you on my lawsuit. You certainly gave 150% of your time and interest in settling my case and for that, I am extremely grateful. Therefore, I want to thank you very much for helping me win my settlement and wish you the very best.

Linda

I highly recommend Cellino Law to anyone involved in a car crash. I worked with Michael Lovecchio, and had a wonderful experience given the circumstances. He was very attentive, and got the best possible outcome I could have wanted.

Susan

Thank you for all your help. It has been a long journey. At last, the light at the end of the tunnel. Also, thank Tom for the help and work he put in.

Ron

Cellino Law is an amazing firm with a great team. I worked with Greg Pajak and his assistant, Tracey Falconer. I cannot express enough how dedicated they are. The personal attention I received was excellent; they were always available to help with questions and concerns and put me at ease in the unknown territory I found myself in. I highly recommend them to anyone needing representation. A huge thank you to them for all they accomplished for me!

Liane

I just want to let you know that I did receive my settlement check. More importantly, I want to thank you again for all you did for both me and my family. I could not be more pleased with my experience at Cellino Law. From the moment I first spoke with you I felt comfortable - you took a sincere interest in my case, clearly explained the process and effected a quick settlement. From this day forward, when someone asks if I can recommend a good lawyer I will, without hesitation, say "Cellino Law". Thanks again.

Walter