CAR CRASH? CALL CELLINO
If you or a loved one have suffered a personal injury, you'll need a skilled personal injury attorney by your side. At Cellino Law, our injury attorneys have decades of hard-fought experience to help ensure you receive the compensation you're entitled to after an accident.
AVAILABLE 24/7
NO UPFRONT FEES
FREE CASE EVALUATION
NO FEES UNLESS WE WIN!
IRONDEQUOIT, NY PERSONAL INJURY ATTORNEYS
PERSONAL INJURIES
ACCIDENT CASES
IRONDEQUOIT, NY
PERSONAL INJURY LAWYER
It is always good to know what to do after sustaining an injury in order to protect yourself and your interests. You never know when you might end up hurt and incur a huge loss. Thousands of people suffer injuries in New York each year. Fortunately, many of them are fairly minor. However, there are instances when you can find yourself severely injured.
It is always good to know what the state laws say about injury claims, as it can help ensure you take the right steps to ensure you are protected. At Cellino Law, our Irondequoit, NY personal injury lawyers represent victims because we believe in justice and fair compensation. If you ever find yourself injured and don't know how to proceed, don't waste any time. Contact our personal injury firm to ensure you have the representation your claim needs Call (800) 555-5555 to schedule a free consultation.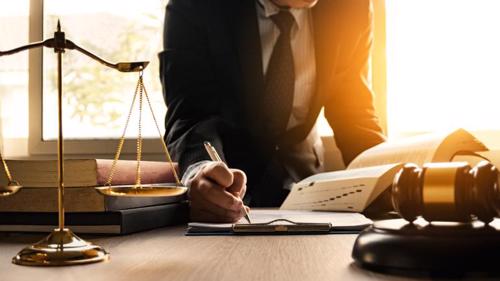 What Should I Do After An Injury?
Taking these steps greatly increases your chance of filing a successful injury claim in Irondequoit, New York:
Get Medical Treatment
After an injury, it is always advisable to get medical treatment and keep the medical records well. Even if you don't believe you have a serious injury this is a very important step. Just because you don't have any external injury doesn't mean that you are okay. Depending on the type of accident you might have an internal injury that you may not be aware of. That is why it is always advisable to seek treatment.
Take Photos/ Videos
It is always available to take photos of the scene because this will greatly help you if you choose to file a claim. Without evidence, your case will not be as strong, and this may cause it to be dismissed.
Get Names And Numbers Of Witnesses
Take some time to interact with anyone who may have seen the accident. Write down their names and even ask for their contact information. This will help in easy tracing when the investigation starts. Besides, they might act as witnesses in the case. That is why you need to interact with them when the accident takes place.
Never Admit Fault
One thing to note is that you should never admit fault when you are at the scene. Doing this can automatically negate your ability to file a claim for your injuries.
Report The Incident and Call A Personal Injury Lawyer
Reporting the accident to the relevant party ensures it is properly documented. This can be the police in the event of a car accident, management if you fall in a store, or your employer if you are hurt on the job. Without a proper accident report, your claim may be invalid.
Contact An Attorney
Working with a personal injury lawyer is also advisable because they understand the law, and they may be able to see things from a different angle. Contact your lawyer as soon as the accident occurs.
Why Do I Need A Lawyer?
There are several benefits of hiring a lawyer.
Case And Trial Preparation
If you choose to pursue the case, you will need someone to prepare the case and represent you in a court of law. Hiring a lawyer is advisable because they have knowledge of the personal injury process in New York and will professionally prepare your case. In case you need to go for trial, your lawyer will see to it that they have gathered the relevant evidence that will convince the court that you deserve the compensation.
Settlement Negotiation
A good lawyer has excellent negotiation skills and will know whether the deal you are getting from the insurers, and the other party is worth it. A good lawyer will ensure that they do their research well and fight for a fair settlement.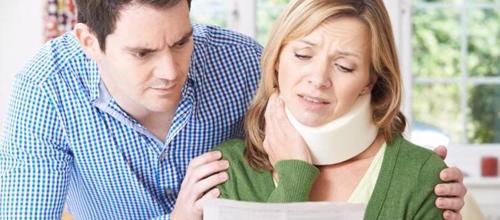 What Type Of Damages Can I Recover?
If you have suffered injuries resulting from somebody else's negligence, you deserve to be compensated. There are several types of damages, including economic, non-economic, and punitive. Economic damages are given as compensation for the financial loss you might have incurred, such as medical expenses, lost wages, and employment loss. It is also good to add future medical expenses, as this will also impact your financial situation in the future.
Non-economic damages compensate you for losses that cannot be monetized. This includes the pain and suffering you endure due to the injuries, including mental and physical suffering. As much as they are challenging to prove, your lawyer can still demonstrate through relevant evidence such as your family members' testimonies.
How Is Liability Determined In New York?
In New York liability is determined by proving the following four elements:
Duty of Care
The first element that needs to be proven is establishing that the party who injured you owed you a duty of care. This can include following traffic laws, maintaining a safe storefront, and providing people with a proper warning of potential dangers
Breach of Duty of Care
After establishing a duty of care you must prove that it was breached due to their negligence.
Causation
This element involves proving that the breach of duty of care led to you suffering an injury.
Damages
The final element of negligence involves proving that you incurred damages. This can be proven through medical reports and photos or videos of the scene of the accident.
New York uses the comparative fault law when establishing negligence. This means that in the case that multiple parties are to blame for an injury they are held accountable for the percentage of blame that can be contributed to them. This system plays a large role in determining fault in car accidents but can apply to other types of injury.
How Much Time Do I Have To File A Personal Injury Claim?
In New York, you need to note that the statute of limitations for many personal injury cases is three years from the date the injury took place.
How Much Does An Irondequoit, NY Personal Injury Lawyer Cost?
Our personal injury lawyers work on a contingency fee basis. This means that you do not have to pay us unless we win your claim. Our payment comes out of a percentage of the compensation we get you. In the event that you get hurt contact Cellino Law as soon as possible. Get the results you deserve.
CHOOSE US FOR YOUR PERSONAL INJURY CASE
AVAILABLE 24/7
NO UPFRONT FEES
FREE CASE EVALUATION
NO FEES UNLESS WE WIN!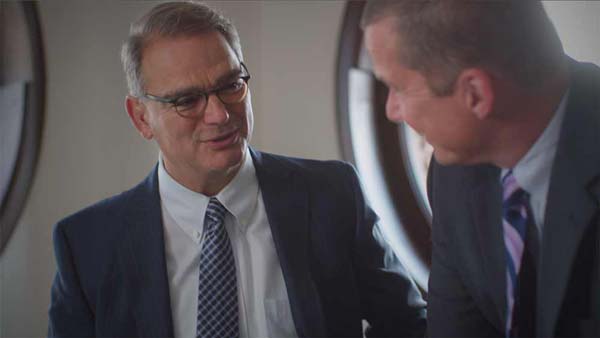 LOCAL RESOURCES