Slip and fall cases have their own different sets of challenges, and there isn't a guarantee of any specific compensation benefits. While you might have substantial evidence supporting your claim, you will have to deal with many complications before getting fair compensation. Working with an experienced Harlem slip and fall lawyer not only gives you ample time to focus on your recovery but also gives you the best chances of receiving the full compensation you deserve.
We have a team of highly skilled and experienced injury lawyers in Harlem who are prepared to do whatever it takes to build a solid case for you. They will start by gathering strong evidence and incorporate testimonies from professionals and witnesses. They will then take this information and evidence to the property owners or insurance companies and initiate negotiations with them regarding your case.
By entering the negotiations stage with strong evidence at hand, you will have more leverage, and it will raise your chances of receiving maximum compensation. If the insurance company or property owner fails to give a satisfactory offer, then the case will be taken to trial, all in a bid to ensure that you receive what you deserve.
Steps To Take After Being Injured In A Slip And Fall Accident
Research has shown that more than a million people all over the United States visit the ER to get medical treatment for fall-related injuries. Same as with other accidents, there are many different types of injuries sustained. While some only sustain minor injuries such as cuts and bruises, others suffer more severe injuries such as concussions, fractured bones, spinal cord injury, and head injuries. In other cases, the injuries can be fatal. After being involved in a slip and fall accident, you are entitled to taking legal action. The following are the steps that you need to take:
Seek Medical Treatment
Report The Incident As Soon As Possible
Do Not Talk About the Details Of The Accident
Collect Witness Contact Details
Document The Scene of the Accident (Videos and/or Photos)
Who Is At Fault For A Harlem Slip And Fall Accident?
Property owners and homeowners alike are required to keep their properties safe for visitors. A property owner could be held liable for any injuries and damages suffered by an individual following a fall accident if the said property owner failed to take the correct measures to maintain the safety of their property. How frequently the premises should be inspected is based on the reason the guests are visiting the property. For example, in case the guests are present on the property for business purposes, the owner has a responsibility to frequently inspect the property and make sure that there are no safety issues.
If your reason for being at the property is to simply visit a friend, then the homeowner isn't required to inspect their home frequently for potential safety hazards. But they have a responsibility to notify visitors in advance in case there are any safety concerns within their property. A property owner can be held liable if it is established that they knew about the safety issues, and they were aware of the possible guest presence.
Besides homeowners and business owners, landlords and government agencies can also be held liable for injuries sustained. Thus, it is important to determine who is responsible for the accident. Under Harlem, NY, laws you can seek full compensation from the responsible parties. The seasoned lawyers at Cellino Law can assist with investigating the specific circumstances surrounding your accident, and they will help you to identify the individual who is responsible for the accident and to identify the actual cause of the accident.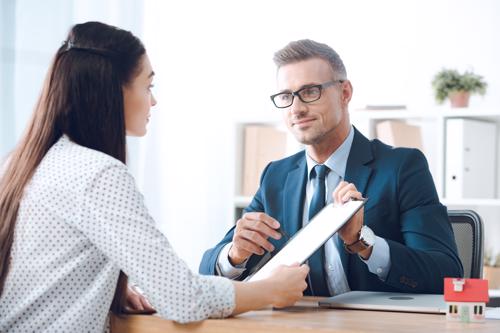 How Is The Value Of A Slip And Fall Accident Calculated?
Each slip and fall case is different as the circumstances leading up to the accident are unique. How much a case is worth is dependent on the facts and circumstances surrounding the accident. But our professional team will help you to figure out an estimate of a fair settlement amount which will include the following factors:
Punitive damages
Current and future medical bills
Lost income in addition to lost expected future earnings as a result of the injuries sustained
Pain and suffering
Compensation based on the type and extent of personal injuries
An experienced attorney at Cellino Law will enable you to receive the maximum compensation that you deserve. If necessary, we will bring in the services of a life care planner and an economist so as to determine the dollar amount of the variables that may affect your compensation claim.
Common Slip And Fall Accident Injuries
As discussed earlier, a fall accident will often lead to injuries. In most cases, the injuries are minor; however, they can be very severe in other cases. As a matter of fact, there are people who've lost their lives due to these kinds of injuries. When it comes to the severity of an injury, this will depend on factors such as age, the setting, and the manner in which the fall occurred. Here are some common types of injuries from a slip and fall accident:
Cuts and Bruises
Fractured bones
Brain Trauma
Spine and Nerve Damage
Sprained Wrists
Shoulder Dislocation
Statute Of Limitations For Slip And Fall Injury Cases In New York
It is crucial that you contact a lawyer immediately after being in a fall accident. The last thing you need is to lose your right to compensation due to the Statute of Limitations. This is the law that stipulates the time-window within which a claim can be filed. The clock starts ticking on the date of the accident. If you fail to meet this deadline, then you risk losing your right to file a claim forever. The statute of limitations for slip and fall accident cases is three years.
It is worth noting that the statute of limitations is dependent on the type of case. If you are seeking compensation from a government agency, then you will need to file the claim within 90 days. Here, the statute of limitations is one year and 90 days.
Get in Touch With an Experienced Harlem Slip And Fall Lawyer
Our team of highly experienced and skilled personal injury attorneys at Cellino Law will strive to build a solid case supported by irrefutable evidence. We will gather compelling evidence and testimonies from professionals and witnesses before initiating negotiations on your behalf with the property owner or insurance company.
The evidence our Harlem injury firm collects combined with the testimony of witnesses will provide us with excellent leverage to guarantee an appealing settlement amount. In the event that the insurance firm or the property owner isn't cooperative or fails to give an offer that is fair and favorable to your situation, then our exceptional lawyers will take the case to trial.
Tim Cellino handled my case beautifully. He is very knowledgeable and patient with all my questions. He kept in touch with me through out my ordeal. Tim also got a settlement for more than I expected. I highly recommend Tim Cellino!

Jayne

Cellino Law is an amazing firm with a great team. I worked with Greg Pajak and his assistant, Tracey Falconer. I cannot express enough how dedicated they are. The personal attention I received was excellent; they were always available to help with questions and concerns and put me at ease in the unknown territory I found myself in. I highly recommend them to anyone needing representation. A huge thank you to them for all they accomplished for me!

Liane

Cellino Law and more specifically my attorney, Gregory V. Pajak, Managing Attorney, and as a whole the Cellino Law Firm and its organization. This is by far one of the most professional law firms and attorney I have ever engaged with and retained in my 35 years. The level of professionalism goes beyond words, the care and constant engagement with me as the client was touching. I was never ever just treated as simply a CASE with potentially a significant dollar number attached to my file. I was engaged regularly, Tracey (Ass't) and Greg always made sure to remain constant, as well as consistent in overseeing that my case was handled properly and that it did matter in many ways - ensuring that the end result(s) would be fair and reasonable to my case/injury. The regular follow-up calls were very satisfying, knowing that you're involved in your case matters significantly AND always. One of my main items to recognize Cellino Law and Gregory is that whenever I called, I was able to get through to speak directly to my Lawyer and he would answer any if not all of my questions in a very professional and genuinely caring manner. I always felt cared for and protected legally and more importantly, I was made feel as a human being that was being cared for and always keeping me abreast of all matters connected to the case. There was never a point I felt let down, on the contrary -the level of service was "STELLAR". Greg is the consummate professional, a 'role model', if you will, for what other attorneys should strive to become when dealing with their clients.

Anthony

I can only say great things about my attorney Allan Silverstein. He is professional, he calls back right away, he keeps me informed, and makes me feel comfortable as this entire ordeal is stressful. I have total confidence in his ability to handle whatever comes his way. He is no nonsense and very good at his job. Thank you Allan... he is a true asset to the team!

Mrs Steward

I really just wanted to say thank you so much for taking my case, answering all my questions, and mostly for being very patient with me. I feel that without you and Roza I would not have been able to get anything at all. I hope to never need a lawyer again, but if I do I will definitely want you both working for me. Again thank your for you hard work, time and patience.

Veola

Mark Kochanowicz is from far the best attorney you can have. Mark treats you like a friend more than a client. He truly cares and go the extra mile for you and your case, contacts you to update you in regards to your case and keep you informed at all times. Mark represented me twice and settled my cases for way more than I expected. I highly recommend Mark Kochanowicz because he is just the best on what he does!!! Thank you Mark!!!!

Maria