Losing a family member can be devastating, which is why a wrongful death suit may not be the first thing on your mind. With that said, if a New York death occurred after negligent behavior, filing a lawsuit could be the best course of action. A lawsuit is a way to make sure that the responsible party is held liable for their behavior. This can help a family to recover from their loss. It can also provide a household with much-needed funds.
The Harlem wrongful death lawyers at Cellino Law can provide you with support and assistance if you've lost someone you love. We practice exclusively in these cases, and we're aware that your household is going through a difficult time. Even though you are grieving, you'll want to make a wrongful death claim quickly. These cases have very short deadlines. Thankfully, our legal team will do what we can to make things go more quickly. Call our Harlem injury law firm today at 800-555-5555 to get your claim started.
What Makes A Death Wrongful?
A wrongful death is a death that is caused by another party's reckless or negligent behavior. These deaths could be caused by many factors, including auto accidents, unsafe workplace conditions, or a lack of care in a medical environment.
The individual that is named the representative of the estate of the decedent may file a suit against parties responsible for a death.
The goal of a claim is generally to recover damages on behalf of the decedent's heir or heirs. A number of people can be protected through this process, such as:
Significant others or spouses of the deceased
Children of the deceased
Parents if the victim was still a minor
Establishing a Claim for Wrongful Death
When filing a lawsuit for wrongful death, it needs to be proven that the death was untimely and that it happened because the party responsible engaged in reckless or negligent behavior. That behavior could be the direct cause of death, but the behavior could also have led to the death in an indirect way.
If a person is disregarding the potential harm to others around them, their behavior is reckless. If a person does not properly address a situation or engage in reasonable behavior, their behavior could be classified as negligent.
Cellino Law understands that there are two specific things that must be demonstrated in order to build a strong case. If we're representing you, we will work to establish both of these things.
The Responsible Party Had A Duty
Every person must engage in responsible behavior. Avoiding acts that could cause harm to others protects everyone around you. If a person is irresponsible, and their behavior has consequences, they have not met their duty for responsible behavior.
The Defendant Failed To Meet Their Duty Under The Law
We will present evidence showing that the defendant did not behave reasonably. We will show that they demonstrated negligence or recklessness and that the behavior led to wrongful death.
Who Is Eligible to File a Wrongful Death Claim In Harlem?
New York State says that the representative of the estate of the decedent is the only one that has the authority to file a wrongful death claim. If the deceased had a will, it is likely that the will named an executor. If there is no will, or if an executor was not specified, the County Surrogate's Court will name an administrator. The executor or the administrator is the party that will hold the responsibility of filing a claim.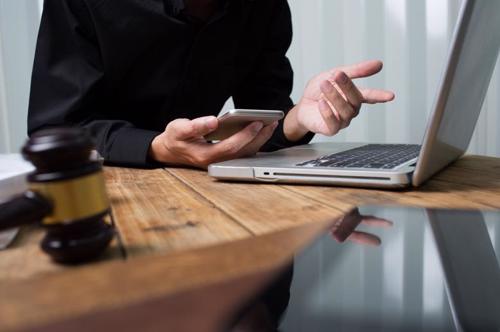 New York does allow family members to file a wrongful death suit, including:
The surviving spouse
Children, whether adopted or biological
Dependents that are blood relatives
The deceased's parents
What Can Be Recovered In Wrongful Death Suits?
Money isn't enough to make up for the loss of household experiences when a family member passes away. However, New York state does look at the economic impact death has had on a household. When it comes to a wrongful death claim, there are generally two categories of damages. First, the pain and suffering experienced by the victim are considered. To demonstrate this, a forensic pathologist will be asked to analyze the case and provide testimony. It isn't always easy for surviving family members to hear that their loved one suffered. However, this testimony is invaluable when it comes to securing the appropriate compensation.
The other categories of damages have to do with the victim's earning potential. How much would they have contributed to the household financially if they hadn't passed away? Financial records are looked at to accurately determine how much money the death has cost the household. When filing a wrongful death suit, there are many damages that can be claimed, like:
Medical care the deceased needed before their death
Compensation for a funeral and burial or cremation
Loss of insurance coverage, childcare, or other services the decedent may have provided to the household
Loss of future wages from the decedent
Reduction in assets or inheritance from the deceased
The loss of a parental figure for surviving children
When economic damages are calculated, there are specific factors that need to be taken into account. These factors are particularly crucial when lost wages are being calculated. The victim's life expectancy and the age they were when they passed away must be considered. For example, if the victim has young children, their children will have lost out on financial support throughout their childhood.
At this time, New York state does not look at the pain and suffering experienced by the victim's surviving family members when determining damages. As a law firm that regularly handles wrongful death cases, we recognize that this is lacking in compassion. That is why we are working to change the current laws so that the state looks at the emotional damages surviving family members experience. At the time being, we do our best to help households as much as we can. The current laws are unfortunate, but we will work to provide families with support.
Review Your Claim With A Harlem Wrongful Death Lawyer
Wrongful death claims must be made within a specific window of time. If the representative of the estate has decided that legal action is appropriate, they will need to act before the statute of limitations on the case expires. The limits will be stricter if public authorities are involved in the case. There is no way to have these limits extended, which is why survivors need to act as soon as possible. Contact our Harlem personal injury lawyers today at 800-555-5555 to get your claim started.
Mark Kochanowicz is from far the best attorney you can have. Mark treats you like a friend more than a client. He truly cares and go the extra mile for you and your case, contacts you to update you in regards to your case and keep you informed at all times. Mark represented me twice and settled my cases for way more than I expected. I highly recommend Mark Kochanowicz because he is just the best on what he does!!! Thank you Mark!!!!

Maria

Joe and I just wanted to send you this note thanking you for the professional way you handled our lawsuit. Your kindness was extremely appreciated in a very difficult time. When we found out the people that caused the accident had no insurance, we thought our chances of receiving any settlement was nonexistent. Once we met with you and released you were able to help us our minds were put at ease. Your aggressive manner of handling the case exceeded our expectations. Please feel free to use us as a reference. Thank you so much and best wishes,

Danielle and Joe

Cellino Law was a great company to work with. From the beginning they came out and met with my uncle and myself and assured us that everything would be taken care of from beginning to end our lawyer state and constant contact with us to make sure that everything would go smoothly and it did. I would definitely recommend anybody to go to Cellino Law for whatever help they need. And specifically please ask for the lawyer that we had Mr. Alan Silverstein. He was amazing and his staff was always attentive. Please go with them for your next law needs.

Eshaunda

Thank you for your time, effort, and hard work on my case. I appreciate your expertise and compassion. I never experienced what I went through and I would have been completely lost without you.

Martha

I am so grateful for your expertise, patience, and perseverance which resulted with such a successful settlement regarding my car accident. I also want to let you know how impressed I was with you and your firm and I won't hesitate to recommend you to anyone who needs assistance from an accident. I truly appreciated your care and professionalism. Thank you again for your kindness and support

Lisa

This is to express our gratitude to you and your team in helping us and Stephanie navigate through the legal process following her car accident. We are very satisfied with the outcome and grateful for your hard work and attention to details. We fell confident that with this compensation, Stephanie will be able to move forward with her studies and her life with the ability to care for some of her health needs resulting from the injuries sustained following her car accident. Thank you very much and may God continue to bless your efforts.

Jose & Rose