CAR CRASH? CALL CELLINO
If you or a loved one have suffered a personal injury, you'll need a skilled personal injury attorney by your side. At Cellino Law, our injury attorneys have decades of hard-fought experience to help ensure you receive the compensation you're entitled to after an accident.
AVAILABLE 24/7
NO UPFRONT FEES
FREE CASE EVALUATION
NO FEES UNLESS WE WIN!
GREENBURGH, NY PERSONAL INJURY LAWYERS
PERSONAL INJURIES
ACCIDENT CASES
GREENBURGH, NY
PERSONAL INJURY LAWYER
You may experience pain and confusion if you or your loved one sustains an injury in an accident. You may be unaware of what to do after this situation. You likely have injuries to deal with as well as financial strains. That's where we can help. The Greenburgh, NY personal injury lawyers at Cellino Law are here to help you with your claim. We are well-known for fighting for our clients' rights. We go above and beyond to ensure our clients get justice for any injuries suffered.
Negotiating with insurance companies is an essential skill that our legal team possesses. This guarantees you don't end up with a lower compensation amount. We fight for the highest compensation that an insurance company can offer for your troubles. Contact our Greenburgh injury firm at 800-555-5555 if you or your loved one has sustained injuries brought about by another person's negligence. Our attorneys will provide you with legal counsel during a free consultation. Here is a guide on what you should do in case you are involved in a personal injury accident.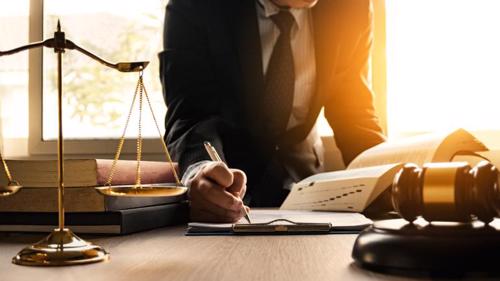 Determining Fault In New York Injury Claims
New York has been regarded as a comparative state since 1975. This implies that you can get compensation from another party or individual if there was negligence on the party's side that led to your injuries. Compensation for damages can be offered even if the party was at fault only to a certain degree. During the damage award, the precise percentage of your fault is deducted by a jury or judge. Then, the compensation is computed.
An assessment of the submitted evidence has to be done by a jury or judge. The decision arrived at will show how much fault both parties possess. The defendant has the responsibility to claim and show comparative negligence for its adoption in the case proceedings.
You may have limited compensation options if you sustained injuries in a car accident in Greenburgh, NY. The reason for the limited options is because New York is regarded as a no-fault insurance state. This implies that an insurance company bears compensation responsibility regardless of fault. Reimbursement has to be made by the insurer. The liability claim may, however, be transferred to the at-fault driver if your case meets a serious injury threshold. Full disability for 90 days, serious disfigurement, serious injury, permanent body organ limitation, or bone fractures can warrant the transfer of the liability claim.
How Much Time Do I Have To File A Personal Injury Claim?
A statute of limitations describes the time set for cases to be brought before courts for hearings. This time depends on the case type. From the date of injury, personal injury claims in New York should be filed within three years. You need to file a case against the party at fault within this time. Your case will likely not be heard if you don't file your case within three years after its occurrence. Don't be late to file your suit since this window may close.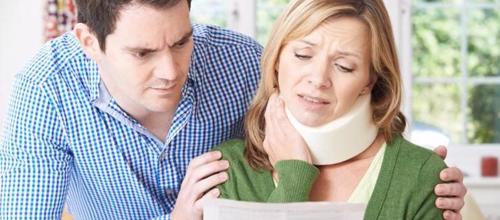 This applies to most cases. However, it doesn't apply to every single personal injury case. For instance, an extension may be granted if medical negligence cases delay the occurrence of certain injuries caused by the accident.
Moreover, the following conditions have to be met if your case involves the state:
A formal claim against New York City has to be made in 90 days. The filing of the lawsuit should happen within a year.
If you are unable to come up with a fitting final amount, an individual will still have to file a claim against the State of New York in 90 days. This is more so true in medical negligence cases.
A formal claim against any county within the state should be made in 90 days. The lawsuit should be filed within a year.
Types of Compensation Awarded In A Personal Injury Suit
Compensation for damages incurred due to the negligence of the at-fault party is awarded to the victim. The damages are awarded to ensure that the victim is in a similar condition to the normal state before the occurrence of the accident. There are various damages including:
Economic Damages:
Economic damages include but aren't necessarily limited to:
• Medical expenses such as treatment, surgeries, rehabilitation, and medication.
• Property damages
• Lost wages since you are unable to return to work
• Lost future earnings because of your disability status
Non-Economic Damages
The pain and suffering sustained from the accident constitute non-economic damages. They include:
• Emotional distress
• Loss of consortium
• Mental anguish
Punitive Damages
These damages help to deter the occurrence of a similar offense in the future. The at-fault party pays for these damages to help deter future incidents of driving while intoxicated or speeding.
Why You Require The Help Of A Lawyer
Personal injury suits are complex and difficult in nature. You will likely require the help of a professional injury attorney to help you with these types of cases. Here are some ways that a lawyer can help your claim:
Case Preparation
Insurance companies are profit-making ventures. They are formed for that sole purpose. Hiring a skilled attorney is essential if you want to win your case against an insurance company. What's more, your attorney will dive into case preparation. He or she will look into all the evidence collected to come up with a strong case. Investigations into the particulars of the accident will be carried out. A case will then be filed against the defendant.
Settlement Agreement Negotiations
Negotiations will be ongoing throughout the process. We will make sure you get the right settlement from the other party. Worry not, we will work tirelessly to win the highest compensation package for you or your loved one. Settlement negotiations can help resolve your case outside court. Our team of lawyers will present relevant evidence to compel the defendant to offer you the compensation that you deserve.
Preparing Your Case For Trial
If your case goes to trial, you'll be fully represented by our attorneys. They are highly experienced in personal injury cases and trials. They are well versed in all matters to do with court representation.
Cost Of A Personal Injury Lawyer
Most people who are involved in accidents don't call personal injury lawyers. They are hesitant since they think it's costly. But, this is far from the truth. Our team of lawyers actually works on a contingency basis. This implies that we don't request for any upfront payment. You'll only part with some money once you win your case. There is no reason why you shouldn't hire us. There aren't any costs that you'll have to pay until your case is won.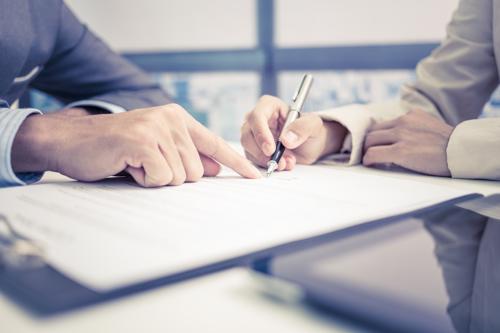 Do Injury Claims Go To Court?
Most personal injury cases are settled out of court. They never go to trial. If the events that transpired are complex, you may be required to go to court. This is, however, highly unlikely to happen in most cases.
Call The Greenburgh, NY Personal Injury Lawyers At Cellino Law Today
Contact us today if you require the assistance of a personal injury attorney in Greenburgh, NY. We will offer you free consultation upon your first visit. Our legal team will go through your case and offer the best legal options. Don't forget that time is of the essence in personal injury cases. Don't wait until time runs out, contact us today at (800) 555-5555.
CHOOSE US FOR YOUR PERSONAL INJURY CASE
AVAILABLE 24/7
NO UPFRONT FEES
FREE CASE EVALUATION
NO FEES UNLESS WE WIN!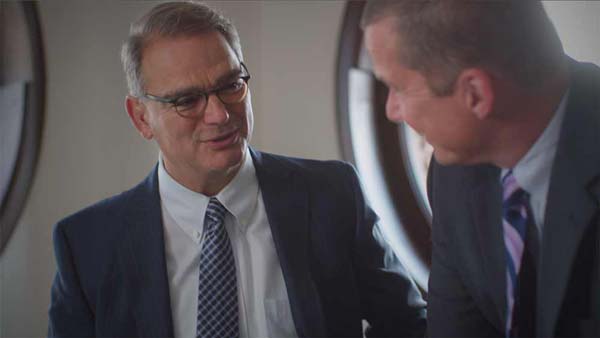 LOCAL RESOURCES