The loss of a loved one can be very detrimental for families, and if you have lost someone in New York, you are likely not thinking about filing a lawsuit of any kind. However, it is possible that the negligence of a person actually led to the death that has occurred, and filing a lawsuit may be the best course of action. Finding closure may be possible if this negligent individual could be proven to be at fault as a result of a wrongful death court filing. It is during this process that you may receive some form of compensation.
At Cellino Law we have experienced Greenburgh wrongful death lawyers that will be able to help you if you have had a loved one pass. We have a proven record of success and will be there for you during this frightful process. You need to act as quickly as possible since these types of claims have very strict deadlines. Our Greenburgh injury law firm can help expedite this process you, contact us today at 800-555-5555.
What Is Regarded As A Wrongful Death In New York?
When an individual chooses to act in a reckless or negligent manner, and this leads to death, then death could be determined as being wrongful. There are many circumstances where this can happen such as in a medical setting, nursing home, a construction accident, and even while driving a vehicle.
The decedent's estate will likely have a representative that can help them file a lawsuit against this individual that may have caused their death.
The objective is to recover damages for the heirs of this individual. This process is designed to protect certain individuals including:
The offspring of the decedent
The spouse or the significant other in their life
Parents of the minor child
How To Prove A Wrongful Death Claim
To win this type of case, it is necessary to establish that the death of a loved one was untimely, and it was the results of recklessness or negligence on the part of a person that will be named in the wrongful death lawsuit. It is their recklessness and neglect which must be proven, and by doing so it will show that their decisions ultimately lead to their death.
The definition of someone who is behaving recklessly is based upon making conscious decisions that will ultimately harm others. On the other hand, negligent behavior requires the individual to act in a certain manner, or address a situation, that is going to show that they were negligent of behaving reasonably.
In order to build this type of case, a couple of things must be conclusively proven. Cellino Law will represent you and prove the following.
A Duty Is Fully Owned By The Responsible Party
This states that people have a duty to act responsibly. It will show that their actions led to the consequences that they should have owned. To keep people safe, it is the responsible party that must refrain from acts or actions that could harm others.
The Legal Duty Was Breached By The Defendant
When evidence is presented, it must show that the defendant was acting in a way that was not reasonable, prudent, or that the actions that they took were careless, negligent, or reckless which can show that the wrongful death was caused by this individual.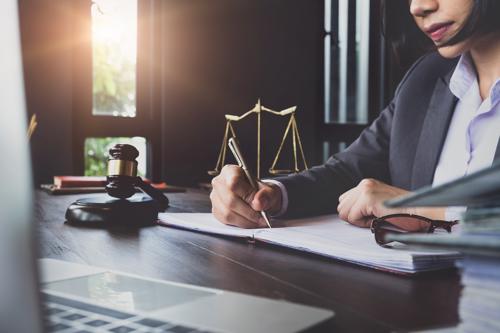 Who Is Allowed To File A Wrongful Death Case In Greenburgh, NY?
A wrongful death claim in New York may be filed by a personal representative of the decedent's estate. This representative could be the administrator or executor of their estate. The county Surrogate's Court will have appointed this representative. In the will, the executor may be named and will, therefore, have the responsibility. If there is no mention of the executor then a judge will appoint one as the administrator through the Surrogate's Court.
In the state of New York, wrongful death cases can be filed by members of the family that are:
Parents
Spouses
Biological or adopted children
Blood relatives who were, before their death, dependent upon the decedent
How Much Compensation Can Be Provided Through A Wrongful Death Claim?
Love the ones that pass on will ultimately lead to grief, and no amount of money can help make this go away. This is the reason that the economic impact of their death, and their financial earnings, are taken into consideration by New York State. Wrongful death lawsuits that are filed will award damages to two different primary categories. The first one is connected to what the victim felt prior to passing. A forensic pathologist will be brought in to testify once they have completed an analysis that was extensive. Although loved ones must hear about how the decedent felt before their death, this can be difficult for them, but it can be beneficial toward getting compensated.
The second type refers to the earnings potential that the victim had expected to provide individuals or family members that have survived them. This is determined by looking at financial records and determining the money that will be lost as a result of their death. Many different damages can be filed for once they are gone which include:
Lost, or unearned, wages that will not be available because they are gone
The cost of a funeral, burial, or their cremation
The absence of guidance for surviving children if they were the parent
The reduced overall value of their assets or inheritance
Healthcare policies, childcare policies, and other services that the decedent would have provided for the family
The total cost of the medical care for the deceased which was required prior to their accident.
Once these primary factors are looked at, economic damages can then be calculated. When looking at lost wages, these two primary factors become very important. The age of the victim when they died, and the length of their remaining life, are also part of this factorization. The unexpected loss of this parent, and the years of wages that the children would have had access to, must also be part of this assessment.
Surviving family members will not factor in, specifically in regard to their pain-and-suffering in New York State as damages are assessed. Our attorneys are trying to actively fight against this deficit in the law, attempting to make New York law consider the emotional state of the remaining family when calculating damages. Until then, all of the lawsuits will be filed using only the prior factors and considerations.
Contact A Greenburgh Wrongful Death Lawyer To File Your Claim
You should always be aware that wrongful death cases are attached to a very stringent timeline. If you have decided to pursue legal action, you must act very quickly. The limitations can be very short, especially when involving public authorities. Since the courts will not extend the statute of limitations, it is vitally important that the survivors act as soon as they can. Call our personal injury lawyers in Greenburgh at 800-555-5555 to get the representation you deserve.
We'd like to thank you for all the assistance and time you spent on our case. Your professionalism and honesty will always be appreciated. The staff was always courteous and we were always impressed with your accountability. Your passion and dedication will never be forgotten, nor will you.

Sarah

Now that reality has set in, I want to thank you for all your work and assistance in obtaining my settlement for the pelvic mesh. This money will make my life so much easier in the future. Medicare just isn't sufficient. I know that I will have enough to live on. I truly appreciate of your efforts. Thank you!

Loraine

We want to send a big "Thank you" from the both of us. We know you both fought for us and did a great job with our case. You did it in a timely manner and we appreciate it.

Kerrijo & Jerry

Thank you for all your help. It has been a long journey. At last, the light at the end of the tunnel. Also, thank Tom for the help and work he put in.

Ron

I am so grateful for your expertise, patience, and perseverance which resulted with such a successful settlement regarding my car accident. I also want to let you know how impressed I was with you and your firm and I won't hesitate to recommend you to anyone who needs assistance from an accident. I truly appreciated your care and professionalism. Thank you again for your kindness and support

Lisa

I want to thank your law firm for settling my lawsuit where others failed. You treated me with the utmost respect and care, because of your law firm the dream of owning my own home finally came true. For the first time in a long time, we're living out our dream home. Thank you a million times over. Thank you for making my dream come true.

Marcy