The most popular means of transport in New York is the train. During rush hour, traffic buildup is seen on major highways, so commuters use trains to avoid traffic buildup. Also, commuters use trains to get around town. However, trains intersect with normal roads on some points, and accidents can happen where both trains and vehicles pass through. Unfortunately, these accidents can lead to death or serious injuries.
Getting injured is easy due to someone else's negligence, especially with all the potential hazards which surround trains. If you get injured, it is important to get legal representation. Hire an experienced Garden City Train Accident Lawyer from Cellino Law to help you get the compensation you deserve. The injuries you sustained in the accident can hurt your lifestyle and health. And you did not cause the accident, so it is not fair to be left with all the burden of adjusting to your new life by yourself.
At Cellino Law, our team of personal injury lawyers are experienced, highly skilled, and know how to handle train accident lawsuits. Looking for legal representation in Garden City, New York? Call us today!
Statistics About New York Train Accidents
We have seen different kinds of train accidents in New York in the last few years. The most common ones are trains hitting people as they walk close to the rails and trains colliding with cars at the point of intersections.
In the United States, around 5,000 train accidents were recorded by the Federal Railroad Administration in 2019, and over 500 of these train accidents were in New York. 90% of these accidents caused significant injuries to the victims, and 10% of these train accidents led to fatalities. Railroad derailments are the main cause of most of the train accidents, and other accidents happened due to yard accidents, collisions, and human factors.
Causes of Train Accidents in New York
The following are the three main factors that cause train accidents in New York:
Railroad malfunctions
Mechanical failure
Human error
The leading cause of train accidents is human error, involving engineer distractions, failure to put the machine under control, and excessive train speed. The people managing the train can avoid cases of derailment caused by excessive train speeds by always being alert and setting the right controls in place.
The government has improved railroads by investing a lot of money over the years. However, the leading cause of train derailment is track defects and broken rails. Regular train servicing reduces train accidents that are caused by mechanical failure. In some cases, however, engineers clear untrains to go after failing to point out an obvious issue, which can cause an accident.
The Kinds of Train Accidents Our Attorneys Handle
Our team of experienced lawyers handles all kinds of crashes, which involve a train. Here are some of the crashes our attorneys handle:
Accidents happening inside the train due to over speeding and sharp turns
Two trains colliding due to faulty railroad switches
Cases where the train moves when a passenger is offboarding
Collisions of trains with pedestrians and cars because of the failure of barrier lights
Extensive damage to property and people due to derailments, which happen when the train goes off track
Remember we handle all cases of all train accidents, which include the cases occurring on the CSX, Conrail, Amtrak, Metropolitan Transport Authority, Subway system, Long Island Railroad, and others.
What Should I Do After a Train Accident?
It is possible to get confused, anxious, and unable to make the right decision after you get involved in a train accident. So, you might not know what to do next. However, the steps you take after a train accident occurs are crucial in determining how your claim for compensation goes. That is why you must stay calm and do the following things: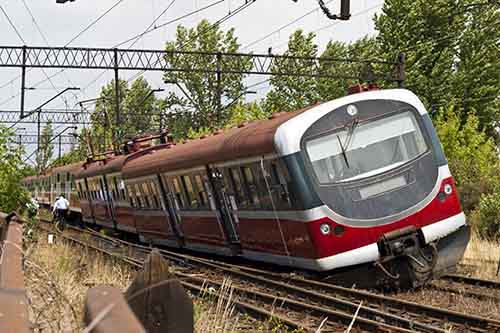 Call the Police
Call the police immediately after the accident. The police should record a statement regarding the accident. The statement is used to prove negligence in the latter stages of your claim process. When you call the police, they usually arrive on site within a few minutes.
Help Other Victims
Check on the other victims involved in the accident and make sure they are in a stable condition. In such accidents, injuries vary. As you wait for the paramedics, some people may require first aid to stay alive. Keep in mind that your health must be a priority. Don't struggle to move around the scene if you aren't able to do so safely. If there is no risk of fire or explosion, do not try to leave the site. To determine liability, the police need to get an accurate picture of the site of the accident.
Get Witnesses' Contact Information
Get information from the people who witnessed the accident. Some of these witnesses can help you in your claim, so get their contact details. If your lawyer needs more information about the accident, they'll consult the witnesses.
Record the Scene
Use your smartphone to record the scene of the accident. Make sure you capture the important points, including any marks on the railroad, the status of the accident scene, point of collision, and damages to the train.
Do Not Admit Fault
Do not admit fault, even if you are responsible for the accident. Other parties can lure you to admit fault and then say your claim has no basis. It is difficult to determine liability. So your claim can get dismissed if you say the wrong thing.
See A Doctor
Seek medical attention after leaving the accident scene, even if it seems you are not hurt. Some train accidents can be fatal if injuries are not treated in time. Visit your doctor for a thorough examination to make sure you did not sustain any injury. If you were hurt, your doctor will treat you and keep all the records and receipts of the visit safely.
Contact A Lawyer
Call an experienced Garden City train accident lawyer once everything is in order. The information you collected from witnesses will help guide your lawyer. Your lawyer will review the case to determine if your case is strong enough to file for a compensation claim. They will also help you if another party claims you were at fault for the accident.
What Are Some Injuries You Can Suffer in a Train Accident?
The chances of train accident victims suffering from severe injuries are high due to the sheer size of trains and the impact with another train or vehicle. Passengers on the train can be badly hurt, but this depends on the nature of the accident. Here are some of the possible injuries:
Loss of limbs
Burns
Skull fractures
Head trauma
What Kinds of Damages Can I Claim in a Train Accident Case?
You are entitled to compensation for the damages sustained if another entity caused the train accident. The settlement is to help you get back to the state you were in before you were involved in the accident.
The first type of damages you can claim is for the injuries you suffered. Some train accidents are life-changing, and some victims might not recover from these accidents. In such cases, the liable party caters to the present and future medical costs and the suffering and pain that were caused by the accident. You are entitled to compensation for the loss of income if you were working and you cannot work due to the injuries you suffered. Some additional things that can come into your claim include child care costs, transport costs for future medical facility visits, and caregiver costs if you must get one for the rest of your life.
Here are some other damages that you can claim in a train accident case:
It is important to know the difference between economic and non-economic damages when assessing damages. Economic damages are real losses, meaning they are measurable and objectively provable. Non-economic damages are non-monetary, meaning they are subjective and hard to quantify. To ensure non-economic damages do not rise to abnormal amounts in any lawsuit, the state of New York has put caps on these damages. In a train accident, the total amount of damages is the sum of punitive, economic, and non-economic damages.
Who Can Be Held Liable for a Train Accident in New York?
Several entities are responsible to ensure trains are safe for both other motorists and passengers. This is why the responsible entities or their insurance companies can be held liable for damages if their negligence caused the train accident.
For example, a distracted engineer can cause a collision if the engineer does not reduce the speed of the train in good time when approaching a sharp bend or going over a railway crossing. On the other hand, if the driver disregards the crossing signals and tries to get across the rail when the driver is not supposed to, the driver can be held liable.
The following are some entities that might be held liable:
Train operating companies that do not train their workers on how to properly run trains
Railroad employees that failed to inspect the railroads, even though they were asked to
Construction companies, or their employment authority that fail to use the right material to build railway tracks
Railroad workers that fail to load up cargo well
Railroad companies that fail to store sufficient safety equipment on the train, check the rails to make sure the rails are fit to hold the trains or train their workers.
Determining liability is one of the most important steps of the claim process. The entity must compensate the affected party if they admit liability openly, so no entity will admit liability openly. An attorney at Cellino Law gathers all evidence before filing your compensation claim and goes all in to prove liability.
What Does It Cost to Hire a Train Accident Lawyer?
Here at Cellino Law, there is no specific amount of money you must pay to hire a train accident attorney to offer you their services. Our lawyers work on a contingency fee agreement, meaning the lawyer will collect a fee if you win your claim. You will only pay the lawyer if the case is ruled in your favor.
In this case, if you do not win, you do not pay. However, if the case is not ruled in your favor, you might still be forced to pay some amount in some of these agreements. Some of the miscellaneous costs can include transport costs, expert witness fees, filing fees, and many more. If you are the one filing for compensation or the plaintiff, a contingency fee agreement applies. Your insurance company pays for the legal fees if you are accused of the accident.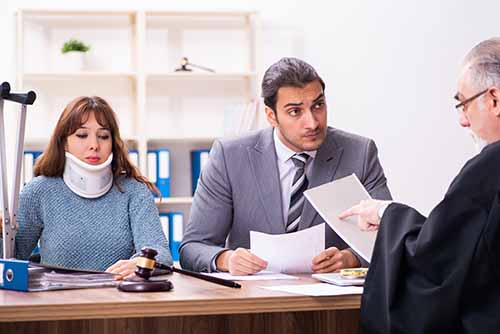 In New York, the normal contingency fee in a train accident is 33% of the amount awarded. There are, however, several variations to this, which depends on the way the case spans out. You may pay as low as 25% if the case is settled before filing the train accident lawsuit. You might pay 33% if the train accident lawsuit is filed, but your lawyer settles the lawsuit before getting to trial. You might pay more, like 40%, if the lawsuit goes to trial.
Our competent Garden City train accident lawyer uses a sliding scale to find out the amount you will pay for their legal services.
How Long After a Train Accident in New York Can You File a Claim?
Train accident cases are categorized as negligence cases by the statute of limitations in New York. The umbrella law states that you need to file a claim within three years. However, there are some exceptions to this, touching train accidents.
For cases involving a municipality, including buses and a city train, you must file a notice of claim within 90 days, and you can start the lawsuit within one year and 90 days from the date of the accident.
If you do not know the statute of limitation clauses applying to your case, call an attorney at Cellino Law in Garden City. The lawyer will help you file the claim within the right time limits.
Do You Need A Lawyer?
In New York, the law surrounding a train accident is complicated. You have very low chances of filing for a compensation claim successfully if you are not familiar with this law. There are specific procedures you must follow, which the law stipulates. Your claim will be rendered null and void if you fail to follow the specific procedures. A Garden City train accident lawyer from Cellino Law will help you navigate this process.
Once you contact the attorney, the attorney prepares and organizes all the information you provided into concrete evidence. From here, the attorney assesses the facts and tells you if your case holds water or not and the amount you should expect as compensation.
Here are some other areas where having an experienced lawyer is important:
Facing Insurance Company Lawyers
When it comes to train accidents, the amount of compensation at stake is usually very big, and the accused, which are usually insurance companies, hire high end legal representation. These lawyers face such cases regularly, so they know how to reduce the compensation to a minimal amount. That is why you need to hire an experienced train accident lawyer at Cellino Law. The attorney represents you throughout the entire process and will help you get the compensation you rightfully deserve for your injuries.
Negotiation
Once everything is set, your lawyer files the lawsuit and negotiates with the accused. Cases don't need to get to trial. The other lawyers may try to convince you to let the matter rest by taking a certain amount. Your attorney negotiates on your behalf and holds up for the right amount. When doing this, your lawyer advises you on if you should accept the amount you were offered or not.
Trial
If you cannot agree on an amount, the case proceeds to trial. At this stage, your lawyer prepares all the necessary evidence. Your attorney convinces the jury to award you a favorable compensation by representing you in court and arguing for your claim.
Contact A Garden City Train Accident Lawyer at Cellino Law
Want to get compensation for the injuries that you suffered in a train accident? There is a lot of work that must be done. We know you are stressed, emotionally affected, and focused on your recovery during this time. Here at Cellino Law, our skilled accident lawyers offer the skilled representation and they ensure you get a fair amount of compensation for your injuries. Want a free case review? Call us today at (800) 555-5555.
Cellino Law is an amazing firm with a great team. I worked with Greg Pajak and his assistant, Tracey Falconer. I cannot express enough how dedicated they are. The personal attention I received was excellent; they were always available to help with questions and concerns and put me at ease in the unknown territory I found myself in. I highly recommend them to anyone needing representation. A huge thank you to them for all they accomplished for me!

Liane

I am writing to let you know what an outstanding job George Gridelli did for me in my personal injury lawsuit. His professionalism and expertise were evident at our first metting and he and his paralegal Diane D'Andrea took care of me as if I was a friend and not merely a client. They both went above and beyond for me in so many ways that it would be too numerous to list and I am grateful to have had such an exemplary team represent me. When working with George and watching him in court he personified to me what a lawyer is supposed to be - an honest, extremely compentent man who helped guide me through the legal system. I could not have obtained better representation anywhere else at any price. To me that says a lot abut you and your firm's integrity. Thank you again for representing me and for having such stellar individuals working for you! I will continue to recommend your firm.

Carol

I want to thank your law firm for settling my lawsuit where others failed. You treated me with the utmost respect and care, because of your law firm the dream of owning my own home finally came true. For the first time in a long time, we're living out our dream home. Thank you a million times over. Thank you for making my dream come true.

Marcy

This letter is to thank Ms. Diane D'Andrea, assistant to Mr. George Gridelli, Attny for all the hard work, dedication, and attentiveness she showed during the representation of my case. She was always cheerful and ready to help in whatever way she could. All messages left for Mr. Gridelli were always relayed and Mr. Gridelli always promptly returned our calls. She was a very competent assistant. Cellino Law has proven to be a model of what legal representation should be. Throughout the 6 ½ years of this case, I have heard many horror stories from people with "bad lawyer stories." We consider ourselves to be very lucky to have chosen Cellino Law and will always recommend you to those looking for good, honest representation with a personal touch.

Joseph

Tim Cellino handled my case beautifully. He is very knowledgeable and patient with all my questions. He kept in touch with me through out my ordeal. Tim also got a settlement for more than I expected. I highly recommend Tim Cellino!

Jayne

We'd like to thank you for all the assistance and time you spent on our case. Your professionalism and honesty will always be appreciated. The staff was always courteous and we were always impressed with your accountability. Your passion and dedication will never be forgotten, nor will you.

Sarah