A motor vehicle accident could be the beginning of what can be a tiresome and overly long process. Survivors have to file an insurance claim, determine fault, and most importantly, get a settlement for damages and injuries caused – all of which can be quite overwhelming.
Imagine having to take on insurance companies and the law on your own to get compensation. It sounds like a daunting task, doesn't it? Luckily, you don't have to go through it alone. At Cellino Law, we have been fighting for victims of car crashes in New York for a long time. Our Clay car accident lawyers have vast experience, and you can count on us to recover your economic, non-economic, and punitive damages.
Have you been involved in a New York car crash that ended up in injury or death? We can provide experienced legal help to assess your potential claim. Contact our dedicated and passionate personal injury lawyers for a free consultation at (800) 555-5555.
How Much Does a Car Accident Lawyer in Clay, NY, Cost?
Here at Cellino Law Firm, we do not charge any upfront fees for our car accident services. You should not worry about whether you will be able to afford to hire our legal services because our car accident attorneys work under a contingency-fee-basis. This fee structure means that you don't have to pay us a dime unless we have helped you get the compensation that you need and deserve.
What Should I Do After a Car Accident?
If you get involved in a car crash in Clay, NY, there are certain things you should do to protect your interests. This is what you should do after a car accident.
Do Not Leave
The first thing you want to do after a car accident is to stop. Even if the crash seems insignificant, it would be best not to drive away from the scene. If you are involved in a crash that resulted in injuries or cost someone their life, it is best to stay put until the police arrive. If you leave when it's not appropriate, you risk getting penalized.
Check On Other Involved Parties
Next should be an assessment of the accident scene. Check on the other involved parties because someone might be injured and in need of medical attention promptly. Once you have ascertained that other drivers and passengers are ok, you can proceed to evaluate the damages. Remember to remove any debris from the accident that may cause obstruction.
Contact Police
Even if no one has been injured in the accident, you should call the police to report the circumstances that led to the crash. This information will go in the police report – A document that you will need when filing your insurance claim. How the police will respond will be determined by the report you make. The details you provide will help them decide whether to send an ambulance.
Exchange Information
Exchange contact information with other involved parties while you await the police's arrival. Make sure to get the following information about the driver:
The official names and additional contact information
The insurance company and policy number
The driver's license and license plate numbers
The details of the car(s): model, color, and type.
Location of the accident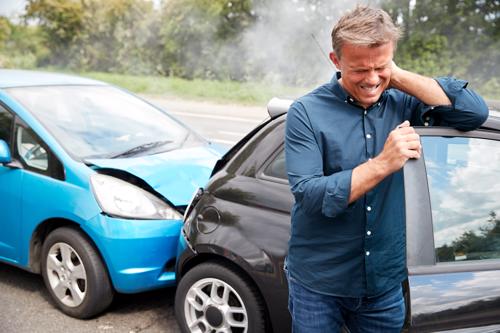 Document The Scene
Take photos and, if practicable, videos of the crash site. Thanks to smartphones' availability, this should not be a problem, nor should it take much effort. If you can, make sure you capture the injuries you and other drivers sustained and any visible damages to the vehicles involved in the accident. These photos and videos may just be the evidence you need when dealing with insurance adjusters. They may also be used to calculate your compensation.
Never Admit Fault
After a car accident in Clay, NY, It is important to avoid discussing fault with the other driver. Do not admit to any liability or responsibility. The fault will be determined after evaluating the property/vehicle(s) damaged, the information you and the other parties involved in the accident provide, and any other documentation, like the police report or photographs from the crash site.
Seek Medical Attention
You should see a physician right away. Ensure you obtain the medical records containing information about the injury or injuries you sustained as a result of the accident. These medical records can help strengthen your claim when filing a lawsuit.
Call A Car Accident Lawyer
After a car accident in Clay, NY, you should contact a reputable personal injury lawyer. Consider acquiring the services of a Cellino car accident attorney. If you think you cannot afford our services, do not worry as we offer our car accident services on a contingency basis. Let us protect your interests from start to finish and get you the financial compensation you deserve.
When Should I Get A Lawyer For My Auto Accident?
Never hesitate to contact a lawyer after a car accident! While it's easy to assume that your insurance carrier will be on your side and there won't be any issues with your claim, things might not turn out in your favor. Getting a Clay car accident lawyer from the get-go will make sure your interests are looked after, and you get fair compensation from your claim. Besides, a lawyer can help lodge your personal injury lawsuit alongside your car accident claim.
Why Do I Need A Clay Car Accident Lawyer?
Our attorneys can help your injury claim after a car accident through their experience in:
Case Preparation/Filing a Lawsuit
When filing a lawsuit, you need someone knowledgeable about the relevant laws and the procedural rules by your side. Who else but a Cellino car accident lawyer? Our lawyers can:
Guide you past any statutes of limitations that can prevent you from filing a lawsuit against the at-fault driver.
Inform you of any special exemptions to the statute of limitations
File a lawsuit on your behalf
Help prepare your case for trial — and even go to trial if your case doesn't settle.
Help even things out when going up against large insurance companies
Settlement Negotiation
A car accident lawyer can help you negotiate a fair settlement since they can determine your claim's value. They will protect you from ruthless insurers who are out trying to minimize the claim payout by making you an initial low-ball offer.
Trial Preparation & Representation
After getting injured in a car crash, an attorney will do all the work to prepare for the trial. They have the experience to:
Obtain the required evidence to support your claim
Organize the evidence
Prepare a settlement demand letter for the insurance company.
File the necessary paperwork to start a court case
Deal with the defense attorneys
Representation – The most important way a car accident lawyer can help you with your case is by representing you. A Cellino Law accident lawyer will act for your benefit and on your behalf throughout the whole claims process to obtain a reasonable and fair settlement package.
What Damages Can You Recover Through A Car Accident Case In New York?
After a car accident in Clay, NY state, the damages recoverable include both economic and non-economic damages and, in some cases, punitive damages.
Economic Damages
You can recover the following economic damages after getting injured in a car accident:
Lost wages/income
Vehicle repair costs and other types of property damage
Current and future loss of ability to work
Current and upcoming medical bills resulting from the accident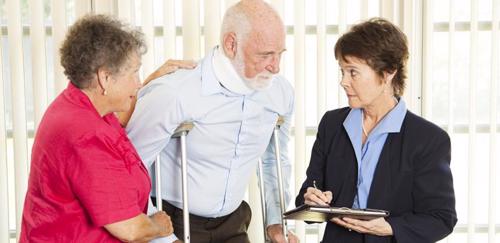 Non-Economic
Car accident victims are entitled to receive non-economic damages for their pain and suffering if they suffered from a severe injury such as:
Loss of limb
Loss of bodily function
Bone fracture
Loss of an infant in the uterus
Physical disfigurement
Punitive Damages
You can also receive punitive damages as compensation if the crash resulted from the defendant's negligence or misconduct. Such damages are meant to punish defendants or at-fault parties found by the court to be grossly negligent or malicious and deter others from similar misconduct and negligence.
How is Fault Determined For Car Accident Injury Cases In New York?
For a typical car accident, NY has a no-fault insurance system. This system demands that regardless of who was at fault after a car accident, each driver's damages are catered for by their own insurance. The No-fault insurance only covers economic damages like property damage, medical expenses, and lost wages not exceeding $50,000. It does not cover non-economic damages like pain and suffering.
If the plaintiff can demonstrate that the accident caused a "serious injury" like dismemberment, fractured bones, significant disability, disfigurement, or death, victims can sue for non-economic damages.
How Much Time Am I Allowed To File An Auto Accident Claim In Clay, NY?
Any time you get into an automobile accident, keep New York's statute of limitations in mind. It doesn't matter if you are the plaintiff or the defendant. Normally, you will have three years from the accident's occurrence date to file a personal injury claim. However, you should be aware that you will only have 90 days to file your lawsuit if the defendant of your claim is a government agency. Getting a car accident attorney can boost your chances of winning because they will ensure your case remains within the guidelines of New York's statute of limitations – so it's crucial to get in touch with a lawyer soon after a car accident.
Schedule a Free Consultation With Cellino Law
If your life has been impacted by a car accident in New York, contact Cellino Law. Our skilled and dedicated legal team is ready to take on your case. We have a good track record and a wide breadth of experience advocating for car accident victims in vulnerable positions. Every individual attorney on our team brings years of experience! Contact us at (800) 555-5555 to learn more about car accident claims and lawsuits in New York or to receive a free no-risk legal consultation.
I am writing this letter to say how much I appreciate your services pertaining to my case. Your injury attorney took a hands-on approach and left me fully informed at all times as to where my case was going as well as how much ground we had to cover; leaving the final decisions in my hands but making sure that I knew all of the risks involved in the choices. I have dealt with a few law firms in my life on various different cases and this is the first time that I never had to call and/or track down my lawyer… because of this, I have and will continue to recommend Cellino Law to my friends and associates.

Denise

I can only say great things about my attorney Allan Silverstein. He is professional, he calls back right away, he keeps me informed, and makes me feel comfortable as this entire ordeal is stressful. I have total confidence in his ability to handle whatever comes his way. He is no nonsense and very good at his job. Thank you Allan... he is a true asset to the team!

Mrs Steward

This letter is to thank Ms. Diane D'Andrea, assistant to Mr. George Gridelli, Attny for all the hard work, dedication, and attentiveness she showed during the representation of my case. She was always cheerful and ready to help in whatever way she could. All messages left for Mr. Gridelli were always relayed and Mr. Gridelli always promptly returned our calls. She was a very competent assistant. Cellino Law has proven to be a model of what legal representation should be. Throughout the 6 ½ years of this case, I have heard many horror stories from people with "bad lawyer stories." We consider ourselves to be very lucky to have chosen Cellino Law and will always recommend you to those looking for good, honest representation with a personal touch.

Joseph

It was a great pleasure working with you on my lawsuit. You certainly gave 150% of your time and interest in settling my case and for that, I am extremely grateful. Therefore, I want to thank you very much for helping me win my settlement and wish you the very best.

Linda

We'd like to thank you for all the assistance and time you spent on our case. Your professionalism and honesty will always be appreciated. The staff was always courteous and we were always impressed with your accountability. Your passion and dedication will never be forgotten, nor will you.

Sarah

Joe and I just wanted to send you this note thanking you for the professional way you handled our lawsuit. Your kindness was extremely appreciated in a very difficult time. When we found out the people that caused the accident had no insurance, we thought our chances of receiving any settlement was nonexistent. Once we met with you and released you were able to help us our minds were put at ease. Your aggressive manner of handling the case exceeded our expectations. Please feel free to use us as a reference. Thank you so much and best wishes,

Danielle and Joe