Have you suffered an injury caused by another person's negligence in Brookhaven? Are you unsure of what you should be doing, and whether you will receive compensation for the damages and injuries incurred? If you are facing this type of situation, then we are here to help you. Here at Cellino Law, we focus on personal injury cases. There are good reasons why our law firm is backed by an outstanding reputation. We also have extensive experience in dealing with personal injury claims and each of our Brookhaven personal injury lawyers is dedicated to representing you and making sure you receive justice and the compensation you deserve.
Our team of legal consultants is not afraid of insurance providers, and we will ensure that they will pay out what they are supposed to and provide you with a fair compensation amount. If you have sustained injuries caused by the negligence of another party, call our Brookhaven injury law firm today at (800) 555-5555. Our legal team will review your case and give you advice on how to proceed. Here is an overview of what you should be doing if you are ever involved in an accident that results in personal injuries.
How Is Fault Established For Injury Claims In New York?
Since 1975, New York has been and still is a "comparative negligence" state. What this means is that victims that sustain injuries in an accident due to the negligence of another party, yet they are also partly to blame can still receive compensation from the at-fault party. The at-fault percentage connected to you is subtracted from the jury or the judge's damage award.
The jury or the judge is tasked with assessing the degree of fault that is linked to each responsible party according to the provided evidence. In these cases, the defendant must prove and claim that comparative negligence applies to the case.
If you sustain injuries or damages in an auto accident in Brookhaven, your options for compensation may be limited. This has to do with the fact that New York is classified as a no-fault insurance state. This means that when you are hurt or sustain an injury in a road accident, your reimbursement will come from an insurance provider, and it won't matter who caused the accident. However, if the case matches the "severe injury" threshold, which includes full disability, severe disfigurement, or bone fractures for 90 days and permanent limitations on organ functions in the body. In these instances, the victim has a right to file a claim against the negligent or at-fault driver.
What Is The Time Limit For Filing Personal Injury Claims In New York?
The statute of limitations is a time-frame whereby legal action has to be brought forward, which varies according to the case type. When it comes to a personal injury case in Brookhaven, New York, the majority of cases allow the claimant to file a claim or lawsuit within 3 years from the day of the injury against an at-fault party. If you miss the 3-year window period, you will lose your ability to claim.
This 3-year period is in place for most of the cases, with a few exceptions. For instance, there are extensions for cases that involve medical malpractice in association with the delay of onset of the injury.
If your case is against the state, you can expect the following:
When filing formal claims against a municipality or a city-based in New York, the time-limit is 90-days and then 1 year to file your lawsuit.
You only have 90 days if you want to file claims against New York State when you are not able to come up with a finalized claim figure, which often applies to cases involving medical malpractice.
If you file claims against one of the counties in the state of New York, you have 90 days, and within a year you will need to file your lawsuit.
What Form Of Compensation Can I Receive In A Personal Injury Lawsuit?
Compensatory damages are awarded to a victim so that they are compensated for any losses they incurred. These awards are designed to help the victim to return to a normal way of life. These compensatory damages include:
Economic
Economic damages include (but are not limited to):
Property Damage
Medical bills which often include prescriptions, rehabilitation fees, and surgeries
Losing future earnings caused by a disability
Loss of income caused by not being able to return to work
Non-Economic
Non-economic damages include the emotional anguish you have endured due to your injuries. These include:
Mental anguish
Emotional distress
Loss of companionship or consortium. For example when the injuries have impacted your marriage negatively due to losing affection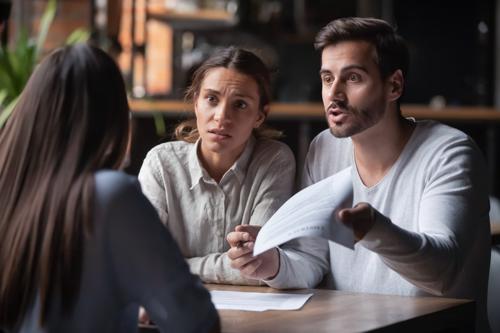 Punitive
Punitive damages are in some cases used for preventing an at-fault party from repeating the offense. Punitive damages are awarded in cases that involve speeding, intoxicated drivers, and when the defendant knew that they were putting other lives at risk.
Why Do You Need A Lawyer?
It is highly recommended to use the services that a lawyer can provide to assist you with your case. Even if your injuries are non-existent or minor directly after your accident, it is still important to consult with an attorney. Some of the reasons include:
Preparing Your Case Or Filing A Lawsuit
In cases that involve personal injuries, insurance companies are not concerned about your best interests, which is why it is important to have a lawyer on your side. Your lawyer will prepare your case according to the provided information, along with the gathered evidence. Your lawyer will also investigate your case and file a lawsuit on your behalf against the at-fault party.
Settlement Negotiations
Lawyers have experience when it comes to negotiating on settlements that work for their clients. They will also fight aggressively to make sure you receive the maximum payout.
Trial Preparation And Representation
If your case goes to trial, you need a lawyer to represent you. Since our personal injury lawyers have extensive experience concerning these matters, they will know the right way to represent your case in court.
What Does It Cost To Hire A Personal Injury Lawyer?
Some people fear the thought of using personal injury attorneys since they are under the impression that their fees are expensive. Yet, this is not always the case. Here at Cellino Law, we work on what is known as a contingency arrangement. This will mean that you won't be liable for any fees until your case is either won in court or settled before the case goes to trial. For this reason, it makes sense to have an experienced lawyer on your side.
Does My Case Need To Proceed To Court For An Injury Claim?
Many personal injury cases don't land up in court, with most settled out of court. In a complex case, you might need to go to court to provide your version of the events, otherwise, it is usually not necessary.
Contact A Brookhaven Personal Injury Lawyer At Cellino Law!
If you live in New York and you need legal representation from a Brookhaven personal injury lawyer, feel free to contact our law firm. We provide free consultations along with ensuring that an experienced and professional lawyer will assist you with going after the maximum compensation. Call us today at (800) 555-5555.