Workers' compensation is a type of insurance meant to help employees who get injured while on the clock or work-related sickness. In case you suffer injuries at your workplace, you may stand to be compensated through the workers' compensation insurance. Filing a claim can get complicated without the assistance of an attorney. Our Brookhaven workers compensation lawyers can help you prepare all the necessary documents for your claim and also gather and submit the relevant information to boost the chances of getting your compensation.
By law, workers' compensation insurance is to be provided for by the employer and is also available for the self-insured as per the New York laws. In this state, there is a formula that applies in determining the benefits to be awarded for the lost wages, medical care expenses, off-work time, and for other medical reasons. Workers' compensation ensures that the victim and their family are covered after a work-related injury or illness. It also eliminates the need to file a lawsuit against the employer. However, work-related injuries are often denied. It is, therefore, important to contact our team of personal injury lawyers in Brookhaven to ensure that you receive your much-deserved compensation.
What Injuries Qualify for Workers Compensation in Brookhaven, New York?
If you sustained an injury while on your job, you should know how well you are covered under the New York State Workers' Compensation. There are strict laws associated with this insurance, which can easily water down the claim of employees seeking compensation. Getting injured while at work doesn't always mean that you qualify for compensation through the workers' compensation insurance.
To qualify for compensation, you must ensure that you are covered under the stipulated laws in New York. It is also important to ensure that the injuries you sustained at work resulted from the following incident:
Your employer must be mandated to have a Workers' Compensation insurance cover in New York.
The injury, sickness, or disability you suffer must be work-related and must have happened while you were on the clock.
You should have notified your employer in writing about the accident and the disease or injuries you suffered within a month of the incident's occurrence.
Medical reports should indicate clearly that your injury, disease, or disability directly resulted from conditions at the workplace and the accident that occurred.
What Types of Benefits Can A Brookhaven Workers Compensation Lawyer Help Me Receive?
Workers' compensation insurance is specially meant to provide medical or monetary benefits for workers who get injured or ill while on the job or due to work-related injuries or illness.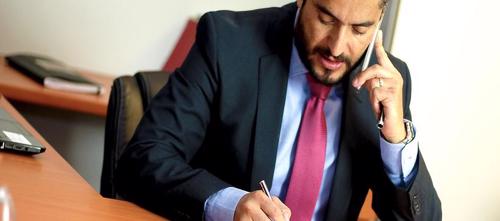 The Worker's Compensation Board of New York is the body responsible for processing all claims. Employers also pay weekly cash benefits and medical care to this board.
Here is a list of the Workers' compensation benefits an employee can get for occupational injuries or illness:
Cash benefits
Medical benefits
Supplementary benefits
Social security benefits
Can You Be Fired If You File Workers Comp Claims In New York?
Employees injured on the job enjoy certain rights when it comes to filing a claim related to Workers' compensation insurance. For instance, your employer should not keep your job open. Therefore, you can secure your position through a family medical leave act that allows injured or ill employees to get 12 weeks of unpaid leave or even a tear in cases where the injuries or illness were serious or critical.
Under the Workers' compensation laws in New York, employers cannot fire an employee for filing a workers' compensation claim. Also, it is not right for a new employer to ask you whether you have filed a workers' compensation claim before.
Communicating clearly with your employer is very important in case you cannot report to work due to work-related injuries or illness. It is vital that they know and understand your condition and how soon you can resume duty at your workplace. Keeping your employer informed helps them secure your position so that another person doesn't fill it.
Filing a Workers' Compensation Claim in New York
After a work-related accident, an employee should seek immediate medical attention to be examined and treated by a qualified doctor. What's more, you should inform your employee or supervisor about the accident. It is required that injured employees provide written notification to their employer within 30 days to inform them that the accident has occurred. Employees should also file a form called the Employee Claim form, which should be filed and sent to the Workers' Compensation main office in your locality, not later than two years from the date of the accident.
Once you notify your employer about your accident, they should report it to their insurance company within 10 days through a C-2 form. Once the employer has submitted their report, the insurance adjuster should issue a statement within 14 days, detailing your rights as the victim so that you are aware. The insurance company could begin to pay off your benefits after 18 days unless they denied your claim within the first seven days of filing.
After the claim is approved through Workers' Compensation, you will receive payments after every few weeks. The law requires that you send progress reports from your doctor to the Board every 45 days. After 12 weeks off work, the insurance company should consider offering you rehabilitative treatment if you are still recovering but not fully healed.
Important Things To Know About Workers Compensation Hearings and Appeals
There are two possible outcomes you can expect after filing your workers' compensation claim: your employer might accept or dispute the entire claim or part of it. A workers' compensation claim is meant for the employer or their insurance company to pay out the employee once after the accident. However, the injuries covered by the policy should be made clear for the employer to know whether the injuries sustained by the employee are covered. Where the employer or the insurance company disputes the claim, compensation cannot be made, and the case must be taken to a Workers' Compensation judge for them to make the final decision.
The Worker's Compensation Board may also be required to be present for the court hearing. If the judge finds your claim valid, they will make a ruling on the amount you receive and how long or regularly you should receive it.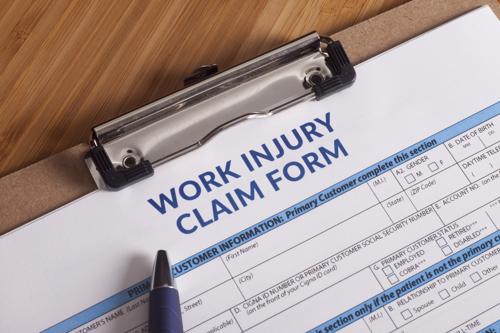 Employees or employers who feel aggrieved for the ruling made may appeal the decision not later than 30 days from the date the judge made the decision. Whenever an appeal is granted, three board members must be present at the panel to review the case. The panel may:
Amend the judge's decision
Overturn the judge's decision
Take your case back to trial due to developments concerning the case
Where the panel members don't agree about something, you can apply for a comprehensive board review, which may result in the amendment, overturning, or confirming the judge's decision.
If you wish to appeal the board's decision, you need to do so no later than 30 days from the date the decision was made. The appeal should be presented to the Third Department of the Appellate Division of New York State Supreme Court for a decision to be made. If you feel that the Appellate Division's decision is not satisfactory, you can still take the case to appeal, this time to the Court of Appeals for the chance of a better decision for you.
Thank you for your efforts on my behalf. I am very pleased (and surprised) at the amount of the settlement. We will use the funds to help pay down the debt on the truck we had to purchase after ours was totaled. Thank you again.

Linda

I am writing to let you know what an outstanding job George Gridelli did for me in my personal injury lawsuit. His professionalism and expertise were evident at our first metting and he and his paralegal Diane D'Andrea took care of me as if I was a friend and not merely a client. They both went above and beyond for me in so many ways that it would be too numerous to list and I am grateful to have had such an exemplary team represent me. When working with George and watching him in court he personified to me what a lawyer is supposed to be - an honest, extremely compentent man who helped guide me through the legal system. I could not have obtained better representation anywhere else at any price. To me that says a lot abut you and your firm's integrity. Thank you again for representing me and for having such stellar individuals working for you! I will continue to recommend your firm.

Carol

My wife and I would like to take this opportunity to thank you for a fantastic job as our attorney. We could not have been more pleased with the work you and your team has done on this case. This past four years or so has been such a roller coaster for our family. We are very pleased and grateful with the result. We have made a good choice by choosing you. Thank you.

Dave

Joe and I just wanted to send you this note thanking you for the professional way you handled our lawsuit. Your kindness was extremely appreciated in a very difficult time. When we found out the people that caused the accident had no insurance, we thought our chances of receiving any settlement was nonexistent. Once we met with you and released you were able to help us our minds were put at ease. Your aggressive manner of handling the case exceeded our expectations. Please feel free to use us as a reference. Thank you so much and best wishes,

Danielle and Joe

We'd like to thank you for all the assistance and time you spent on our case. Your professionalism and honesty will always be appreciated. The staff was always courteous and we were always impressed with your accountability. Your passion and dedication will never be forgotten, nor will you.

Sarah

It was a great pleasure working with you on my lawsuit. You certainly gave 150% of your time and interest in settling my case and for that, I am extremely grateful. Therefore, I want to thank you very much for helping me win my settlement and wish you the very best.

Linda