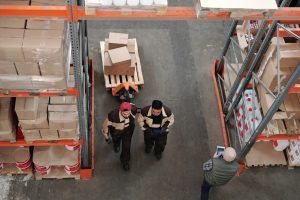 Workers' compensation insurance should act as a form of protection for employers and employees when an accident occurs on the job. However, under various circumstances, it can become a nightmare for either. If you are concerned that your employer may replace you after you file a workers' comp claim, you may benefit from speaking to a New York personal injury attorney about your rights.
Can An Employer Fire an Employee on Workers' Compensation?
Suppose you suffer an injury on the job and need a few months off to recover. In that case, your employer can legally hire someone to take over your job temporarily until you receive clearance from a doctor to return to your appointment. What they cannot do, is fire you and hire someone to replace you permanently. Sometimes doctors clear an injured worker to return but with restrictions. Again, your employer cannot fire you for that. According to the Americans with Disabilities Act, they must make reasonable efforts to accommodate your physical restrictions. However, that is not always possible. If your employer cannot make the necessary accommodations, you can collect 80% of your average weekly income.
What Are the Signs of Employer Retaliation After Filing a Workers' Comp Claim?
Employer retaliation after filing a workers' comp claim can sometimes hide in plain sight. Firing or replacing you is the obvious way to retaliate. However, there are other, more subtle ways. Examples of employer retaliation include:
Docking your rate of pay for no apparent reason
Giving you a negative performance review when you know you did not deserve it
Making you work undesirable shifts and giving your former shifts to employees with less seniority
Changing the location of your job to a less desirable location
Denying a promotion you discussed prior to your claim or for which you know you have the qualifications
Demoting you to a lower position for seemingly no reason
Refusing to provide reasonable accommodations for your injuries
Workers' compensation not only provides employees with coverage for medical bills and lost income. It also protects employers from liability claims against them for the accident. However, if your employer retaliates against you for filing your claim, they could be liable for damages through a retaliation claim.
What Can You Do To Protect Your Claim?
The steps you take immediately following a workplace injury help you protect your claim and your right to compensation. If you suffer an injury at work, consider these simple steps that could provide support for your claim:
Seek help right away. Your safety is obviously the top priority. As soon as the injury occurs, call out for help from anyone nearby who could assist you. If your injuries are severe, ask someone to call emergency medical services.
Alert the manager or supervisor on duty. If no authority figure is available at the time of the accident, you have 30 days to report. Failure to meet that deadline would likely result in the insurance company denying your claim.
Ask for a copy of the workplace injury report. Also known as an accident report, a workplace injury report should detail the accident and your injuries. It is crucial for the employee to have a copy because sometimes employers will downplay the severity of an injury or misrepresent the events that unfolded in an effort to avoid consequences, such as an extensive workers' comp payout.
Seek medical attention immediately. Some workplace injuries can have severe consequences if left untreated, and employees sometimes avoid the doctor for fear of medical bills. Workers' compensation covers all necessary medical expenses. Additionally, if your injuries require you to miss work, it can be difficult to recover lost wages without a medical record of your injuries.
File a claim. Most employers will file a workers' comp claim for you. However, you can also file for yourself.
If you need help filing a claim or receive a denial of benefits, you can contact a personal injury attorney for help. They help workplace injury victims access compensation daily and can help you file your paperwork or apply your denial. In addition, if you suspect your employer is retaliating against you, you also have the right to file a claim for damages, and your attorney can help you.
What Your Employer Should Do
When an action occurs on the job, every employer should follow recommendations from the Occupation Safety and Health Administration, which regulates the process for everything from minor injuries to death. Your employer should also have an emergency plan that meets industry standards. If you have visible injuries, they should take photographs and document the accident in other ways. For example, they can interview other employees who witnessed the accident and file an accident report detailing everything that happened. They should also be transparent throughout the claims process, keeping you updated on everything the insurer says and providing a copy of the accident report.
What Can an Employee Do if Fired While on Workers' Comp?
New York law considers firing an employee either for filing for workers' compensation or for acting as a witness for someone else's claim a form of discrimination. If it happens to you, there are legal actions you can take to protect yourself and to ensure you have an income. In situations where the employer blatantly fires their employer based on filing a claim for a workplace injury, the employee can make a Section 120 claim. Section 120 refers to New York's Workers' Compensation Law, which protects employees from retaliation after filing a workers' comp claim. After the discriminatory act, employees have two years to file a Section 120 claim. However, these are often highly challenging to prove, especially without the help of an attorney.
When Do You Need the Help of a Workers' Compensation Lawyer?
Suffering an injury on the job is already a stressful situation, but worrying you may lose your career as a result is not a burden a victim of workplace injuries should have to face. Suppose you think your employer may try to replace you after filing a workers' compensation claim, or you have any questions regarding your accident or claim. In that case, you can contact a personal injury lawyer immediately. A personal injury lawyer with experience in workplace injury claims can evaluate your case to determine whether your employer is violating your rights. You deserve to have someone familiar with New York employment law to help you get the compensation you deserve without retaliation. Additionally, personal injury lawyers typically do not charge upfront fees for their services. If you need to file a lawsuit against your employer or the insurance provider, you can obtain legal representation on contingency, meaning they do not receive payment for their services until you receive compensation for your losses.
At Cellino Law, we do not offer generic advice. Instead, we provide free case reviews so we can listen to the details of your case and address your concerns with a customized approach. We fight for our clients and will protect your right with the utmost sincerity. To discuss what we can do for you, contact our office at (800) 555-5555 or complete our contact form online to schedule your free consultation with a New York workers' compensation attorney today.
I want to thank your law firm for settling my lawsuit where others failed. You treated me with the utmost respect and care, because of your law firm the dream of owning my own home finally came true. For the first time in a long time, we're living out our dream home. Thank you a million times over. Thank you for making my dream come true.

Marcy

I really just wanted to say thank you so much for taking my case, answering all my questions, and mostly for being very patient with me. I feel that without you and Roza I would not have been able to get anything at all. I hope to never need a lawyer again, but if I do I will definitely want you both working for me. Again thank your for you hard work, time and patience.

Veola

This is to express our gratitude to you and your team in helping us and Stephanie navigate through the legal process following her car accident. We are very satisfied with the outcome and grateful for your hard work and attention to details. We fell confident that with this compensation, Stephanie will be able to move forward with her studies and her life with the ability to care for some of her health needs resulting from the injuries sustained following her car accident. Thank you very much and may God continue to bless your efforts.

Jose & Rose

It was a great pleasure working with you on my lawsuit. You certainly gave 150% of your time and interest in settling my case and for that, I am extremely grateful. Therefore, I want to thank you very much for helping me win my settlement and wish you the very best.

Linda

My wife and I would like to take this opportunity to thank you for a fantastic job as our attorney. We could not have been more pleased with the work you and your team has done on this case. This past four years or so has been such a roller coaster for our family. We are very pleased and grateful with the result. We have made a good choice by choosing you. Thank you.

Dave

I am writing this letter to say how much I appreciate your services pertaining to my case. Your injury attorney took a hands-on approach and left me fully informed at all times as to where my case was going as well as how much ground we had to cover; leaving the final decisions in my hands but making sure that I knew all of the risks involved in the choices. I have dealt with a few law firms in my life on various different cases and this is the first time that I never had to call and/or track down my lawyer… because of this, I have and will continue to recommend Cellino Law to my friends and associates.

Denise