While most road accidents are unintended, many occur because of negligence, recklessness, or failure to yield right of way. The parties that acted recklessly, with neglect, or failed to yield often shoulder the blame for the accident. If you are involved in a car accident in New York you might be eligible to sue those at fault and receive compensation for your injuries, damages, and losses.
At Cellino Law our Smithtown car accident lawyers have handled countless lawsuits and helped clients get the compensation they needed. Call our law firm today at (800) 555-5555 for advice and help on what you should do when filing your claim. Hiring our personal injury lawyers allows you to unburden yourself of your case's legal aspects to focus on treatment and recovery from your injuries.
How Much Does a Car Accident Lawyer Cost?
Our highly accomplished lawyers here at Cellino Law will do a free review for a car accident lawsuit and offer their expertise on a contingency fee basis. Therefore, you will not worry about searching for money for the legal fees. You will pay after we help you win the case and receive the maximum compensation. Your lawyer will take you through the terms and conditions of the contingency fee agreement to ensure you fully understand what it entails before agreeing to be your legal counsel.
What Should I Do After A Car Accident?
If you are involved in an automobile accident, we highly recommend that you take the following measures to help protect your interests when filing a lawsuit against those responsible:
Contact Police
Reporting the incident to the police is not only a lawful act that you must do, but it also will help protect your interest. The police compile a report that includes witness statements, which can be used as evidence for your claim.
Check on Other Involved Parties
If you are sure you did not sustain any severe injuries and are fit enough to help, check on the others involved in the accident. Whatever you do, ensure that everybody stays at a safe place without leaving the accident scene until the police arrive. While helping them, call the medical emergency response team to come for those who are severely injured.
Exchange Info
We advise our clients to share or exchange their names and contact details with all involved in the incident, victim, or the party at fault. And they also should get the witnesses' contacts.
Record the Scene
Use your smartphone to capture footage of the accident and take pictures, making sure the images are detailed. Focus on the relevant factors that will help prove liability and support your claim.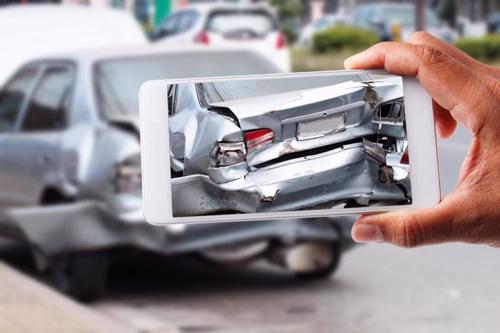 Never Admit Fault
Try to tame your conversations to avoid speaking out of context or saying something that will be used to discredit your claim and shift blame to you. It would be best to let your attorney speak on your behalf regarding anything related to the accident, which is wise due to possible legal implications.
Seek Medical Attention
It is wise to go for a physical checkup even if you do not feel pain or the injuries seem minor. You do not want to assume an issue that can turn fatal if not diagnosed and treated early. Also, ensure that you keep records of your medical reports and treatment costs.
Call a Car Accident Lawyer
Your chances of receiving the maximum compensation are better when you have a team of experienced attorneys on your side. The complexities surrounding car accident injury claims require a robust strategy that guarantees success, which we shall strive to ensure is what your case has from the start. Therefore, call our law offices in Smithtown, New York, today at (800) 555-5555 to learn more about the best way forward regarding your case.
When Should I Get An Accomplished Attorney For My Auto Accident?
When dealing with automobile collision claims, you must ensure every vital evidence is preserved even when faced with the restrictions that the statute of limitation in the state of New York places on such legal matters. In our years of service to the public, we have come across instances where the police report inaccurately describes what happened (the cause of the accident, injuries sustained, and those at fault).
We even have encountered a case where medical records went missing. Such things often happen when the victims do not have the support of reputable and experienced legal counsel. If you have an attorney representing your interests, they will review the police reports and medical records and any other vital documentation essential in showing the truth of what happened and ensuring the outcomes of your lawsuit are in your favor.
Why Do I Need A Lawyer?
You risk losing your claim if you think you can handle the compensation case yourself, avoiding the expense associated with hiring a lawyer. What you fail to understand is that the benefits associated with working with an experienced attorney include:
Case Preparation / Filing a Lawsuit
Your attorney and the legal team will investigate your claims, piecing together the details to ensure you have an airtight case. Your vehicle might seem fine, and you may think you are okay, but that does not devalue the need to consider a reputable lawyer's legal services. It would be best to have a knowledgeable attorney with in-depth knowledge of what it takes to prepare for a car accident lawsuit and ensure you file your claim on time.
Settlement Negotiation
Insurance companies will fight tooth and nail to avoid incurring losses. That is why you should expect them to discredit or deny your claim or reduce the settlement to the least amount possible. They can do this by making fictitious or distorted accusations, which a seasoned attorney can detect and counter during the negotiations for a fair settlement.
Trial Preparation And Representation
Your legal team will be ready to take your case to court if the settlement negotiations do not yield favorable results. They will prepare you adequately for trial and will be fully committed to representing your interests and help you get the compensation you rightly deserve.
What Type Of Damages Can I Recover?
The fact that you sustained injuries and suffered losses, pain, and suffering, you have valid grounds to seek compensation. Your Smithtown car accident lawyer will present to the judge and jury all the facts surrounding your case when pursuing the following damages:
Economic
Tangible losses are a lot more concrete because they are documented facts that can have a definite monetary value. For instance, your treatment and recovery costs, lost wages, property (vehicle) repair or replacement, and even the funeral and burial expenses for a loved one who died in the accident are some of the economic damages that your attorney will ask the court to consider when awarding you the damages.
Non-Economic
You will also have subjective losses that cannot be directly valued since they often lack objective documentation. The losses can include loss of consortium, disability, emotional distress, disfigurement, and anguish you endure due to the injuries caused by the road collision.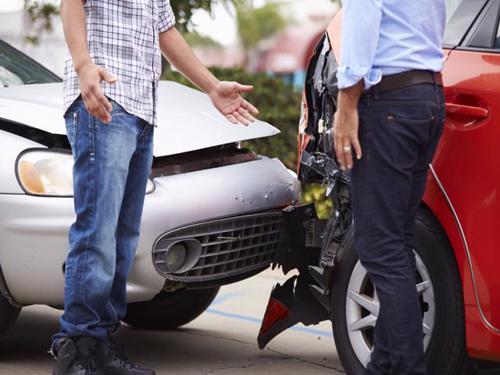 Punitive
According to New York State laws, the plaintiff, when pursuing punitive damages, must prove the accused's actions were reckless, negligent, and potential amount to grave misconduct. Your lawyers will ask for such damages if the evidence supports such a claim and request the court to exert additional punishment to the defendant.
How Is Fault Determined In The State Of New York?
When determining liability, your legal counsel will highlight four essential elements with a legal implication that satisfies why the defendant must be held accountable for the automobile accident and subsequent injuries and losses. New York State laws dictate that you must:
Show the accused owed you a duty of care.
Prove the defendant breached the said duty of care.
The breach of the duty of care resulted in the crash that caused your injuries, losses, and property damages.
Present evidence that shows injuries, losses, and property damages you suffered.
How Long Do I Have To File A Claim In New York?
The faster you find a car accident lawyer to handle your case, the better things will be for you. According to the statute of limitation in the New York State laws, you have a three-year deadline to file your lawsuit. However, remember that preparing a lawsuit takes time, and there are different legal requirements to adhere to when filing the case.
Also, evidence can get tainted or lost, and witnesses can forget or recant some things or even relocate and be hand to find. That is why we advise our clients not to drag their feet and act accordingly when there is adequate time to prepare. The sooner you act, the more your chances of winning your claim.
Call our Smithtown Car Accident Lawyers And Schedule A Free Case Review
At Cellino Law, our goal is to ensure that your interests are respected and protected, and justice is served to the victim. Our objective is to help our clients regain some sense of normalcy after going through a life-changing incident such as a car accident. We will fight hard to ensure those who are to blame are held accountable for their actions.
Furthermore, we appreciate the need to put your mind at ease and allow you to recover from your injuries even as you sue those responsible. That is why we offer our legal services for personal injury cases on a contingency basis after doing a comprehensive non-obligatory case review.
Contact our law firm at (800) 555-5555 to speak with a reputable and experienced automobile collision attorney today to know more about how we can help.
I want to thank your law firm for settling my lawsuit where others failed. You treated me with the utmost respect and care, because of your law firm the dream of owning my own home finally came true. For the first time in a long time, we're living out our dream home. Thank you a million times over. Thank you for making my dream come true.

Marcy

We want to send a big "Thank you" from the both of us. We know you both fought for us and did a great job with our case. You did it in a timely manner and we appreciate it.

Kerrijo & Jerry

I am so grateful for your expertise, patience, and perseverance which resulted with such a successful settlement regarding my car accident. I also want to let you know how impressed I was with you and your firm and I won't hesitate to recommend you to anyone who needs assistance from an accident. I truly appreciated your care and professionalism. Thank you again for your kindness and support

Lisa

Choosing the right attorney to represent you after an accident can make all the difference. This is no cliche. I recently experienced these words to live by first hand. After a tractor trailer rear ended me at high speed in 2017 I retained Allan Silverstein to handle my case. I quickly realized that bringing a lawsuit rapidly snowballs into a mountain of details that can make or break your results. Documents, case histories, doctor visits, bills, and lots of phone calls all need to be accurately kept track of if a successful outcome it to be attained. To complicate matters I reside in New York and the incident took place in New Jersey. Luckily, Allan was licensed in multiple states. I was fortunate to find Allan to handle this matter from the New York area. Armed with an accurate account of the facts Allan went to work on the difficult job of negotiating with the defending insurance company as well as my no fault carrier in order to obtain the best possible outcome for my set of circumstances. In a lawsuit communication is key and and events can be of a timely nature. Allan never failed to return my calls - usually the same day! He fought skillfully and respectfully to get me the best possible settlement. He is easy to deal with and a likeable down to earth guy. He always listened with compassion and respect to my issues. He guided me with objective understanding as well as a realistic analysis of the merits of my case. When we finally settled Allan got me a fair agreement beyond my expectations and negotiated with my doctors to make sure all my bills were paid. It was a great experience having Allan represent me. Quality work in any aspect of life is hard to find. Quality is what I got with Allan Silverstein. I highly recommend him if you find yourself in need of a personal injury attorney.

Theodore

I highly recommend Cellino Law to anyone involved in a car crash. I worked with Michael Lovecchio, and had a wonderful experience given the circumstances. He was very attentive, and got the best possible outcome I could have wanted.

Susan

Thank you for your time, effort, and hard work on my case. I appreciate your expertise and compassion. I never experienced what I went through and I would have been completely lost without you.

Martha