Anybody can be the victim of a car accident, even if you are the most careful and responsible road user. While it is impossible to tell when an accident will happen, knowing where to turn and what to do after being involved in one could mean the difference between a smooth recovery and your life permanently changing for the worst.
At Cellino Law we want you to know of your rights following a car crash. The proper legal strategy will put you in the best position to make a complete medical and financial recovery. If you have been injured call our North Hempstead car accident lawyers today at (800) 555-5555 or contact us online. We offer our clients a free, no-obligation initial consultation.
How Much Does a Car Accident Lawyer Cost?
The cost of hiring a lawyer can be a significant concern if you have been injured in an auto accident. Fortunately, at Cellino Law, we represent clients on a contingency fee basis. With a contingency fee, you don't need to have any money to access our legal services. You will only have to pay us after we recover compensation for you and all our fees will be deducted from your compensation amount.
What Should I Do After a Car Accident?
Car accidents are sudden and traumatic events and it is not always clear what you need to do first. If you have been involved in a car accident in North Hempstead, New York, here's exactly what you need to do:
Contact Police
Don't leave the accident scene before calling the police and reporting the accident. You want to ensure that an officer is dispatched to the scene to investigate and document it. The police report will prove invaluable to helping you build your case when you file an injury lawsuit.
Check on Other Involved Parties
Never leave the accident scene. Everything can quickly turn against you if you leave, particularly if a third party sustained injuries and/or damages. If you were unharmed, check on the conditions of others involved in the accident and offer first aid while you await the police and EMTs to arrive.
Exchange Information
New York State law requires that all drivers involved exchange information after an auto accident. You need to exchange the following information with them: name, phone number, driver license number, policy number, insurance company, and license plate number for the driver and owner of each vehicle.
Record the Scene
If you have a smartphone or camera, record the scene (i.e., photos and video). Capturing photos and video footage before the vehicles are moved is ideal since it may help in proving who's at fault. You should not just record the accident scene, but also damage to each vehicle and the injuries sustained.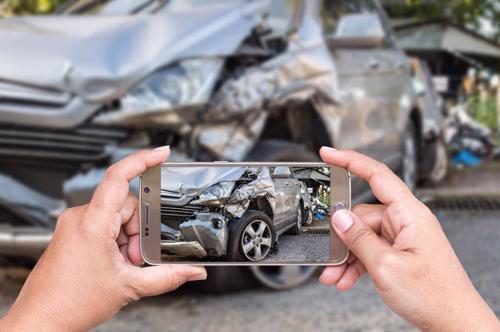 Never Admit Fault
You should never say that the accident was your fault, even if you truly believe that you were to blame. You could be wrong. Admitting fault can give the insurance company an upper hand and prevent an investigation into the accident. The best rule of thumb is not to say anything at all.
Seek Medical Attention
You might assume that you weren't hurt in the accident especially if you don't have any visible injuries. However, it can be a while before the symptoms of internal injuries, a concussion, or whiplash to develop. If you seek medical attention shortly after the accident, it will ensure that your injuries are treated. It will also create a medical record that establishes a link between your injuries and the crash.
Call a Car Accident Lawyer
If you have been involved in an auto crash, you need to get in touch with a lawyer immediately. The lawyer will help protect your rights and get the compensation you deserve, which is usually far more than insurance companies are willing to pay.
When Should I Get a Lawyer for My Auto Accident?
The no-fault law in New York applies to auto accidents in North Hempstead and it requires you to first seek reimbursement through your own vehicle insurance provider for economic losses. Still, it can be a good idea to get a lawyer for your auto accident in the following situations:
The accident resulted in the death of a loved one
The accident was the result of a governmental agency's negligence
The economic and medical losses resulting from the accident exceed $50,000
Multiple parties were involved in the accident
The accident caused disfigurement, disability, or other serious injuries
If you or your loved one faced any of the scenarios above, you might meet the threshold of New York's no-fault law that may allow you to seek damages for non-economic losses from the driver that caused your injuries/losses and their insurance provider.
Why Do I Need a Car Accident Lawyer?
You should always engage the services of a lawyer following your auto accident for the following reasons:
Case Preparation/Filing a Lawsuit
The key benefit to hiring an auto accident attorney to handle your claim is that they will advise you of your available legal options. The lawyer will investigate your claim and file a personal injury lawsuit to help you get the compensation you deserve. It is this action that often pushes the insurance company to offer a fair settlement before the case goes to court.
Settlement Negotiation
The lawyer will also negotiate your settlement, which is hard work. Negotiation requires a very specific skill set. The lawyer will be far better when it comes to negotiations in car accident cases since they know how much your case is worth and know exactly how to work the case and conduct the negotiations so that you get maximum compensation from the insurance provider.
Trial Preparation and Representation
If your case doesn't settle as a result of negotiations between your lawyer and the other party's lawyer, the final option is to try the case before a jury. A competent car accident lawyer such as those at Cellino law are comfortable in that setting and are actually not scared of having to put forward the case in front of a jury/judge and ensure that you get the most favorable settlement possible.
What Type of Damages Can I Recover Through a Car Accident Claim?
If you have been seriously injured in a North Hempstead, New York car accident that was another person's fault, you may be entitled to compensation. Here are the different types of compensation you can pursue:
Economic
Economic damages compensate you for losses that can be easily quantified in monetary terms such as:
Property damage
Lost earning capacity
Lost wages
Past, current, and future medical bills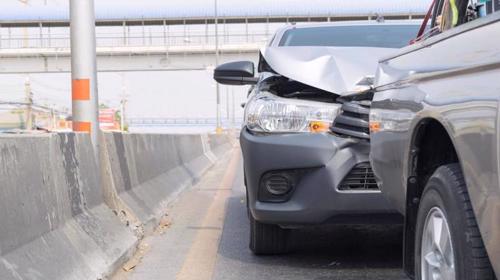 Non-Economic
Non-economic damages are usually harder to quantify in monetary terms and compensate you for more subjective losses such as:
Disfigurement
Emotional distress
Pain and suffering
Loss of enjoyment of life
Punitive
Punitive damages are unlike economic and non-economic damages since they are not intended to compensate the victim for their losses. Instead, they are awarded for the sole purpose of punishing the perpetrator and discouraging such egregious conduct in the future.
How is Fault Determined For a Car Accident in North Hempstead?
Determining who is at fault is one of the most important things to do following a North Hempstead accident. If the accident resulted in a serious injury such as dismemberment, broken bones, or death, the at-fault party is responsible for paying the damages to other drivers. If there weren't any serious injuries, then the "no-fault" car insurance system applies.
New York's No-Fault Insurance System
New York, unlike most other states, has a "no-fault" system for the typical car accident. All drivers are required by law to carry a minimum amount of no-fault insurance coverage and their own insurance company will pay for damages following an accident regardless of who was at fault.
Comparative Negligence and Compensation
If you wish to pursue a car accident claim outside the no-fault system, New York uses the comparative negligence law to determine fault. Under comparative negligence, if you suffer an injury resulting from the accident, you can recover an amount based on your proportionate degree of fault. You can recover full damages if you are not at fault.
How Long Do I Have to File a Claim?
The statute of limitations refers to the amount of time that you have to file a claim. Car accident claimants in New York typically have 3 years from the date of the accident to file a claim. If attempt to file your case after the statute of limitations passes, you will be unable to recover compensation for your damages and injuries. That's why you need to hire a lawyer early on so that you don't miss out on your chance to pursue compensation.
File Your Claim With Our North Hempstead Car Accident Lawyers
Car accidents can be devastating to your physical, emotional, and financial well-being. If you have been involved in an auto accident in North Hempstead, New York, you should not have to pay when someone else was to blame.
The personal injury lawyers at Cellino law can help you recover the compensation you are rightfully entitled to. Call us today at (800) 555-5555 or contact us online to schedule your free, initial, no-obligation consultation with our top car accident lawyers.
Cellino Law is an amazing firm with a great team. I worked with Greg Pajak and his assistant, Tracey Falconer. I cannot express enough how dedicated they are. The personal attention I received was excellent; they were always available to help with questions and concerns and put me at ease in the unknown territory I found myself in. I highly recommend them to anyone needing representation. A huge thank you to them for all they accomplished for me!

Liane

I really appreciated your determination and efforts on handling my case. You have done an outstanding job, and I am very satisfied with the outcome of the settlement. Thank you so so much John.

Amparo

It was a great pleasure working with you on my lawsuit. You certainly gave 150% of your time and interest in settling my case and for that, I am extremely grateful. Therefore, I want to thank you very much for helping me win my settlement and wish you the very best.

Linda

Now that reality has set in, I want to thank you for all your work and assistance in obtaining my settlement for the pelvic mesh. This money will make my life so much easier in the future. Medicare just isn't sufficient. I know that I will have enough to live on. I truly appreciate of your efforts. Thank you!

Loraine

I just want to let you know that I did receive my settlement check. More importantly, I want to thank you again for all you did for both me and my family. I could not be more pleased with my experience at Cellino Law. From the moment I first spoke with you I felt comfortable - you took a sincere interest in my case, clearly explained the process and effected a quick settlement. From this day forward, when someone asks if I can recommend a good lawyer I will, without hesitation, say "Cellino Law". Thanks again.

Walter

Cellino Law and more specifically my attorney, Gregory V. Pajak, Managing Attorney, and as a whole the Cellino Law Firm and its organization. This is by far one of the most professional law firms and attorney I have ever engaged with and retained in my 35 years. The level of professionalism goes beyond words, the care and constant engagement with me as the client was touching. I was never ever just treated as simply a CASE with potentially a significant dollar number attached to my file. I was engaged regularly, Tracey (Ass't) and Greg always made sure to remain constant, as well as consistent in overseeing that my case was handled properly and that it did matter in many ways - ensuring that the end result(s) would be fair and reasonable to my case/injury. The regular follow-up calls were very satisfying, knowing that you're involved in your case matters significantly AND always. One of my main items to recognize Cellino Law and Gregory is that whenever I called, I was able to get through to speak directly to my Lawyer and he would answer any if not all of my questions in a very professional and genuinely caring manner. I always felt cared for and protected legally and more importantly, I was made feel as a human being that was being cared for and always keeping me abreast of all matters connected to the case. There was never a point I felt let down, on the contrary -the level of service was "STELLAR". Greg is the consummate professional, a 'role model', if you will, for what other attorneys should strive to become when dealing with their clients.

Anthony