When a family in New York loses someone they love, the last thing they may be thinking about is filing a lawsuit. However, if that death happened because someone acted negligently, filing a lawsuit may be the right to do. Sometimes, the best way to find closure is to hold the negligent party responsible through a wrongful death court filing. Through this process compensation for damages incurred becomes available.
At Cellino Law, our Niagara Falls wrongful death lawyers available to help you through this claims process. We understand how stressful this process can be. It is essential to act quickly because the deadlines for filing a wrongful death suit are shorter than other types of suits. Our attorneys understand this and help to expedite the process for our clients.
Many types of accidents can be fatal. Our Niagara Falls injury lawyers have represented clients who have lost loved ones due to:
Property kept in an unsafe condition
Attacks by dogs
Products with defects
Motor vehicle accidents
What Does New York Classify As A Wrongful Death?
When an individual acts in a negligent or reckless way and causes a death, that death may be determined to be a wrongful one. They frequently happen because of car or truck accidents, abuse or neglect at a nursing home, malpractice in a medical setting, or an accident during construction.
The representative of the decedent's estate has the right to file a wrongful death lawsuit against the people who caused the death.
In general, the aim of the claim is to recover damages for the heir or heirs. The people for whom this process is designed to protect include:
The spouse or significant other
The offspring of the decedent
The parents of a minor child
For a free consultation with no obligation, call the Niagara Falls, New York offices of Cellino Law at (800) 555-5555 if the negligent or reckless actions of someone caused your loved one's death. There are operators available to accept your call seven days a week, 24 hours a day. Our attorneys will come to you since we understand how difficult this time is for our clients. Don't let the worry that the process is too expensive to stop you. We never charge for our services until after the case is settled.
Our clients are treated with care and respect. We understand that cases of wrongful death are difficult emotionally for everyone. That's why we take the time to listen carefully and then explain exactly what the process of filing a lawsuit entails. We provide unparalleled help to our clients, which is how our attorneys have developed the nationally recognized reputation we have.
Common Causes Of Wrongful Death Claims
There are a large number of circumstances that can cause death. However, some types of wrongful death cases are more common than others. At Cellino Law, these are some of the most common:
Accidents involving a drunk driver
Airplane accidents
Medical malpractice
Train accidents
Product defects
Drugs
Criminal activities
Brutality by police
Acts by terrorists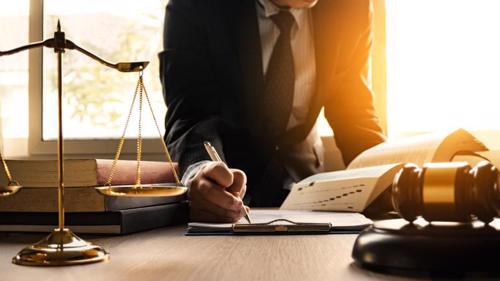 How Can A Wrongful Death Claim Be Proven?
In order to win a claim in a wrongful death lawsuit, it is necessary to establish that your loved one's death occurred in an untimely manner because of the negligence or recklessness of the responsible party. That neglect or reckless behavior must be proven to be the cause of death either in a direct way or in a way that contributed to the death.
Reckless behavior is defined as a disregard on a conscious basis of the risk of harm to others. Negligent behavior, on the other hand, requires that the individual failed to address a situation or act in a manner that a person behaving reasonably would act given a similar set of circumstances.
To build a case, two things must be proven. Cellino Law will prove the following once they are hired to represent you.
A Duty Is Owned By The Responsible Party
People have a duty to act in a responsible way. The consequences of their actions are owned by an individual. In order to keep other people safe, the responsible party must legally refrain from actions or acts that can cause harm to others.
The Legal Duty Was Breached By The Defendant
Evidence must be presented that the defendant failed to act in a prudent and reasonable way or that their actions were negligent, reckless, or careless in order to prove that the wrongful death of a person occurred.
For example, a motorist must obey the rules of the road to be considered as acting in a way that a reasonable person would behave. Driving within these boundaries shows that the general duty of care has been met. When someone drives while violating those rules and causes a death, that death may be wrongful.
Reckless or negligent conduct on the road includes following too closely behind another vehicle, speeding, not paying attention to the road conditions while driving, or other acts. If any of these behaviors are proven, a breach of duty by the defendant may be inferred.
When a loved one dies because of conduct by the defendant, their death will be the responsibility of the defendant. Conduct, as well as lack of conduct, can lead to harm that is foreseeable.
Another example of wrongful death occurs when an anesthesiologist delivers the wrong dose of anesthesia, which results in the death of a loved one. The defendant caused damages in this case. Because of this, surviving family members have the right to file a wrongful death case.
Compensation can be recovered after a wrongful death for a variety of items. These include:
Hospital and medical care before death
Expected earnings losses of the decedent
Companion loss
Consortium loss
Cost of funeral
What Do Wrongful Death Lawyers In Niagara Falls Do To Establish A Claim?
There are a variety of steps to successfully prosecute a case. The first step is to hire a financial expert to analyze the case. Potential earnings and wages lost are calculated. The price of counseling is factored in. These and many other items are calculated to determine what the damages are. Doing this right is crucial and leads to the best result for clients.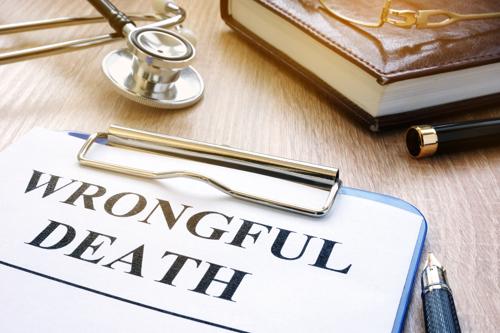 When it comes to wrongful death claims, the Cellino Law is highly respected within the personal injury field. Consider giving Cellino Law a call if you need a wrongful death attorney based in the State of New York. The law firm handles cases all over the state, not just in Niagara Falls. Cellino Law will have your back once they accept your case, which brings comfort to countless families in New York.
Who Can File A Wrongful Death Claim In Niagara Falls?
The only person authorized to file a claim of wrongful death in the State of New York is the decedent's estate's personal representative. That representative may be the executor or administrator of the estate. The representative is appointed by the County Surrogate's Court. When a will is available, the named executor is given the responsibility. When an executor is not noted, the judge of the Surrogate's Court names an Administrator.
No matter what the title is, this representative is the only person legally able to file a wrongful death lawsuit against the responsible party named within the suit. They must file the claim, or a claim may be filed on behalf of the family members who survive the decedent and the estate of the decedent.
In New York, family members who may file a wrongful death case include:
Spouses
Children who are biological or adopted
Parents
Blood relatives who were dependent upon the decedent
How Much Time Do You Have To File A Wrongful Death Claim In New York?
A distinction must be made before this question of time limits can be properly answered. That distinction is between the cause of action between conscious suffering and pain and the cause of action for the wrongful death. Action related to conscious suffering and pain is linked to personal injury claims that the decedent may have filed had they survived. The time limitations of personal injury law apply here. Based on the date of death, a wrongful death case must be filed within two years following the actions or negligence that caused the death. These are the statutes in New York cases that cover the time limits.
However, when it comes to medical malpractice, claims can only be made within two and a half years from the date that the action causing conscious suffering and pain occurred. These times may be shorter when the defendant is a city or other public authority. In these cases, claimants must file a 90-day Notice of Claim before starting a lawsuit. Knowing these limits is vital to avoid having a case thrown out on a technicality or not be able to file at all.
Keep in mind that each action may have a separate time limitation. That means that they must be individually calculated. A case may be untimely with respect to the conscious suffering and pain cause of action while remaining timely under the statutes that govern wrongful death. In cases such as these, damages may only be recovered for the wrongful death portion of the claim.
What Damages Can You Recover In A Wrongful Death Claim?
When a loved one dies, there is no amount of money that can take away the grief. That's why the financial earnings and economic impact of death are most commonly taken into consideration by the State of New York. In wrongful death lawsuits, the damages awarded fall into two primary categories. The first one is linked directly to the amount of suffering and pain the victim experienced prior to passing away. A forensic pathologist generally testifies after completing an extensive analysis. While hearing the details of their loved one's pain and suffering is difficult for survivors, it is important because it helps to get the family properly compensated.
The second type of damages is related to the earning potential of the victim and their expected contribution to the family or individual surviving after the wrongful death. This loss of finances is evaluated by looking at financial records to determine the extent of the money lost due to the loved ones' death. There are a variety of damages that can be filed for after death. These include:
The cost of medical care for the deceased required due to the accident
The price charged for the burial, funeral, and/or cremation of the victim
Childcare, healthcare policies, or other services provided by the decedent to the family
Unearned, or lost, wages that the defendant will no longer provide
Reduced value of inheritance or assets provided by the deceased
Lost guidance provided to surviving children due to the parent's death
How Are Wrongful Death Damages Calculated?
Two primary factors are taken into consideration when economic damages are calculated. These are especially important when it comes to wages that are lost. They are the victim's age at the time of death and the length remaining of their life expectancy. When a young child unexpectedly loses a parent, they also lose the support of many years of wages that would have seen them into adulthood.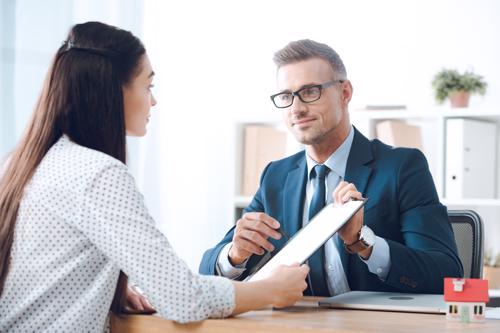 Unfortunately, the surviving family members' emotional pain and suffering are not taken into account in the State of New York when damages are being assessed. This part of the law lacks compassion and is unfortunate. As practicing attorneys in the field of wrongful death, our offices are actively fighting to change this and make New York law take emotional damages into account. Until then, lawsuits are filed to get the most help possible.
Can You Still File A Wrongful Death Claim If The Victim Is Found To Be Responsible For The Accident?
Unfortunately, many people tend to blame the person who died in an accident for the accident itself. While victims are not always free of blame, it may still be possible to successfully file a claim and receive compensation. In cases where a victim has been found to be negligent and has been at least partially responsible for the cause of death, there are rules that determine how much compensation is available.
The State of New York uses statutes that employ comparative negligence. When more than one person or institution has been found to share a portion of the blame, they are required to pay their share of it. Suppose that the decedent was found to be one-third responsible for the action that caused his or her death. That means that the final amount of damages will be reduced by one-third.
Contact A Niagara Falls Wrongful Death Lawyer With Cellino Law
Keep in mind that there are time limitations attached to wrongful death cases. Once a representative decides to pursue legal actions, it is important to act quickly so that the limitations on time do not expire. These limitations are shorter when the case involves public authorities. The courts will not extend the statute of limitations, so it is vital that survivors act quickly.
Even though the thought of an autopsy may offend, these post-death medical procedures may be the only way to determine the cause of death. This is particularly the case in medical malpractice lawsuits. Consider having an autopsy performed even when personal or religious beliefs are negative. While challenging, they can make the difference between winning a lawsuit and not winning it. Call our Niagara Falls injury firm at 800-555-5555 today to learn how we can help your claim.
Tim Cellino handled my case beautifully. He is very knowledgeable and patient with all my questions. He kept in touch with me through out my ordeal. Tim also got a settlement for more than I expected. I highly recommend Tim Cellino!

Jayne

Mark Kochanowicz is from far the best attorney you can have. Mark treats you like a friend more than a client. He truly cares and go the extra mile for you and your case, contacts you to update you in regards to your case and keep you informed at all times. Mark represented me twice and settled my cases for way more than I expected. I highly recommend Mark Kochanowicz because he is just the best on what he does!!! Thank you Mark!!!!

Maria

My wife and I would like to take this opportunity to thank you for a fantastic job as our attorney. We could not have been more pleased with the work you and your team has done on this case. This past four years or so has been such a roller coaster for our family. We are very pleased and grateful with the result. We have made a good choice by choosing you. Thank you.

Dave

Joe and I just wanted to send you this note thanking you for the professional way you handled our lawsuit. Your kindness was extremely appreciated in a very difficult time. When we found out the people that caused the accident had no insurance, we thought our chances of receiving any settlement was nonexistent. Once we met with you and released you were able to help us our minds were put at ease. Your aggressive manner of handling the case exceeded our expectations. Please feel free to use us as a reference. Thank you so much and best wishes,

Danielle and Joe

I just want to let you know that I did receive my settlement check. More importantly, I want to thank you again for all you did for both me and my family. I could not be more pleased with my experience at Cellino Law. From the moment I first spoke with you I felt comfortable - you took a sincere interest in my case, clearly explained the process and effected a quick settlement. From this day forward, when someone asks if I can recommend a good lawyer I will, without hesitation, say "Cellino Law". Thanks again.

Walter

This letter is to thank Ms. Diane D'Andrea, assistant to Mr. George Gridelli, Attny for all the hard work, dedication, and attentiveness she showed during the representation of my case. She was always cheerful and ready to help in whatever way she could. All messages left for Mr. Gridelli were always relayed and Mr. Gridelli always promptly returned our calls. She was a very competent assistant. Cellino Law has proven to be a model of what legal representation should be. Throughout the 6 ½ years of this case, I have heard many horror stories from people with "bad lawyer stories." We consider ourselves to be very lucky to have chosen Cellino Law and will always recommend you to those looking for good, honest representation with a personal touch.

Joseph