Oversight Subcommittee Report Shows High Levels of Toxic Heavy Metals in Baby Food
February 15, 2021
On February 4, 2021, the Subcommittee on Economic and Consumer Policy released a report finding that seven baby food manufacturers in the United States have sold baby food containing dangerously high levels of heavy metals, like lead and arsenic, which harm an infant's development and can result in substantial injury.
While some manufacturers refused to provide their data, the report identified Gerber, Beech-Nut, Parent's Choice (Walmart), Earth's Best Organic (Hain Celestial Group), Plum Organics (Campbell), HappyBABY (Nurture, Inc.) and Sprout Organic Food brands as including potentially dangerous levels of these metals.
Of these companies, Gerber, Beech-Nut, Earth's Best Organics maker Hain Celestial and Happy Family Organics maker Nurture Inc. shared documents for the report. Walmart, Sprout Foods and Campbell Soup Co., which makes Plum Organics baby food refused to cooperate. In August 2020, the FDA finalized guidance for infant rice cereal, recommending it contain no more than 100 parts per billion of arsenic. The subcommittee's report said Beech-Nut used some ingredients that tested as high as 913 parts per billion for arsenic, while Earth's Best Organics used ingredients testing as high as 309 parts per billion for arsenic. While some manufacturers claim the report relied on outdated data, they failed to provide contrary evidence to consider.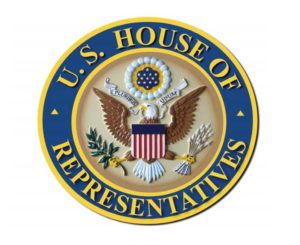 As the report itself concluded: "The Subcommittee's investigation proves that commercial baby foods contain dangerous levels of arsenic, lead, mercury, and cadmium. These toxic heavy metals pose serious health risks to babies and toddlers. Manufacturers knowingly sell these products to unsuspecting parents, in spite of internal company standards and test results, and without any warning labeling whatsoever."
Child exposure to toxic heavy metals including lead paint in old housing and water pollution from landfills have been limited by an array of federal and state laws and passed to protect child health through emissions standards, among other things. Exposure to toxic heavy metals causes permanent decreases in IQ, diminished future economic productivity, and increased risk of future criminal and antisocial behavior in children. Toxic heavy metals endanger infant neurological development and long-term brain function. While the FDA will need set formal limits on heavy metals in baby foods, Cellino Law will continue monitoring and investigating the danger current products present to the most vulnerable members of our community.
Source: https://oversight.house.gov/news/press-releases/oversight-subcommittee-staff-report-reveals-top-baby-foods-contain-dangerous
Now that reality has set in, I want to thank you for all your work and assistance in obtaining my settlement for the pelvic mesh. This money will make my life so much easier in the future. Medicare just isn't sufficient. I know that I will have enough to live on. I truly appreciate of your efforts. Thank you!

Loraine

Choosing the right attorney to represent you after an accident can make all the difference. This is no cliche. I recently experienced these words to live by first hand. After a tractor trailer rear ended me at high speed in 2017 I retained Allan Silverstein to handle my case. I quickly realized that bringing a lawsuit rapidly snowballs into a mountain of details that can make or break your results. Documents, case histories, doctor visits, bills, and lots of phone calls all need to be accurately kept track of if a successful outcome it to be attained. To complicate matters I reside in New York and the incident took place in New Jersey. Luckily, Allan was licensed in multiple states. I was fortunate to find Allan to handle this matter from the New York area. Armed with an accurate account of the facts Allan went to work on the difficult job of negotiating with the defending insurance company as well as my no fault carrier in order to obtain the best possible outcome for my set of circumstances. In a lawsuit communication is key and and events can be of a timely nature. Allan never failed to return my calls - usually the same day! He fought skillfully and respectfully to get me the best possible settlement. He is easy to deal with and a likeable down to earth guy. He always listened with compassion and respect to my issues. He guided me with objective understanding as well as a realistic analysis of the merits of my case. When we finally settled Allan got me a fair agreement beyond my expectations and negotiated with my doctors to make sure all my bills were paid. It was a great experience having Allan represent me. Quality work in any aspect of life is hard to find. Quality is what I got with Allan Silverstein. I highly recommend him if you find yourself in need of a personal injury attorney.

Theodore

I want to thank your law firm for settling my lawsuit where others failed. You treated me with the utmost respect and care, because of your law firm the dream of owning my own home finally came true. For the first time in a long time, we're living out our dream home. Thank you a million times over. Thank you for making my dream come true.

Marcy

Cellino Law and more specifically my attorney, Gregory V. Pajak, Managing Attorney, and as a whole the Cellino Law Firm and its organization. This is by far one of the most professional law firms and attorney I have ever engaged with and retained in my 35 years. The level of professionalism goes beyond words, the care and constant engagement with me as the client was touching. I was never ever just treated as simply a CASE with potentially a significant dollar number attached to my file. I was engaged regularly, Tracey (Ass't) and Greg always made sure to remain constant, as well as consistent in overseeing that my case was handled properly and that it did matter in many ways - ensuring that the end result(s) would be fair and reasonable to my case/injury. The regular follow-up calls were very satisfying, knowing that you're involved in your case matters significantly AND always. One of my main items to recognize Cellino Law and Gregory is that whenever I called, I was able to get through to speak directly to my Lawyer and he would answer any if not all of my questions in a very professional and genuinely caring manner. I always felt cared for and protected legally and more importantly, I was made feel as a human being that was being cared for and always keeping me abreast of all matters connected to the case. There was never a point I felt let down, on the contrary -the level of service was "STELLAR". Greg is the consummate professional, a 'role model', if you will, for what other attorneys should strive to become when dealing with their clients.

Anthony

I can only say great things about my attorney Allan Silverstein. He is professional, he calls back right away, he keeps me informed, and makes me feel comfortable as this entire ordeal is stressful. I have total confidence in his ability to handle whatever comes his way. He is no nonsense and very good at his job. Thank you Allan... he is a true asset to the team!

Mrs Steward

I am writing this letter to say how much I appreciate your services pertaining to my case. Your injury attorney took a hands-on approach and left me fully informed at all times as to where my case was going as well as how much ground we had to cover; leaving the final decisions in my hands but making sure that I knew all of the risks involved in the choices. I have dealt with a few law firms in my life on various different cases and this is the first time that I never had to call and/or track down my lawyer… because of this, I have and will continue to recommend Cellino Law to my friends and associates.

Denise